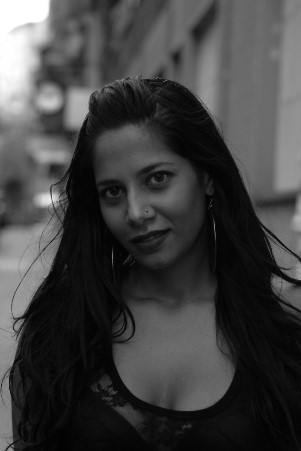 What I Do: 
I make sure your order and the content you put in our hands is delivered on time and is exactly the way you want it. I manage a team of writers that I work with closely; I train and nurture their skills and guide them through the process so that we can create refined content for you.
Professionally, I have over 10 years experience managing web content teams in the creation of online content. I've worked with talent from all over the world, and it's truly a pleasure to interact and work with my team daily.
My Background:

I have a Bachelor's degree in Comparative Literature from McMaster University, Canada. I then followed that up with two Master's degrees completed in Europe, one in Film & Media Studies and the other in Gender Studies. I speak 6 languages fluently, I've been to over 50 countries and have lived in 10. Most of all, I love what I do and how I do it. Working online has given me the freedom to work from anywhere in the world, and has allowed me to work with various types of people and on a wide variety of topics, so that I am never bored. Variety is the spice of life, and my personal and professional experience attest to that. I love the written form, and no matter how advanced technology gets, our words are what will always mean the most. Upholding the spirit of genuine communication and injecting it into everything I do gives me real pleasure, which transforms work into play, and a job into a life-long journey rather than just a career.
Working at Content Refined: 
Meeting Madeleine was like meeting a kindred spirit. She is positive and enthusiastic and always finds a diplomatic solution to any problem or situation that might crop up. I trust her judgment because she chooses the path not of least resistance but of maximum benefit, where everyone who works and interacts with her walks away richer. What more, as an employee, could I ask for? I get to work independently and am given the trust to deliver everything I sign up for. We have a great working relationship because we respect each other, one another's skills and assets and we constantly promote and support the other person, thereby spreading the positivity throughout the team. It's really been the best work experience I've had, bar none, and I continually aim to be more successful at what I do, so that everyone at Content Refined, and most importantly – our clients – get to reap the benefits of such a great working environment.

The Last Word: 
When you trust us with your project, it's basically like asking some good friends to care about and invest as much energy into your project as you do. I don't take on work that I don't enjoy or believe in, because I want to achieve a high level of success and take my projects further. I like to promise little and deliver more, because I want my clients to be left fully satisfied.
If have you have any questions, or would like to find out more about what we at Content Refined can do for you and your business, I'm always happy to help: mona@contentrefined.com