Digital marketing is an ever-evolving topic that is constantly changing. These days, businesses both large and small use some form of digital marketing to stay ahead of the game. Because of how extensive digital marketing is, and how rapidly it can change, studying it can become very time-consuming. In this post, we have put together a list of the top six digital marketing blogs that will help you to remain up to date with the latest news, techniques, and advancements of digital marketing.
Why Is It Important To Follow Digital Marketing Trends?
As you are probably already aware, the laws, rules, and regulations of the online world are continuously adapting. It then has a knock-on effect on digital marketing. Privacy laws are being altered almost daily and what might work one week, might not the following week. Either way you look at it, digital marketing still costs money but for the marketing to be as effective as possible, you will need a clear and up to date understanding of the most recent changes in digital marketing. Basically, the faster that you learn of any changes the more cost-effective it will be.
So Why Go To The Trouble?
Well, there are many reasons behind this question. As we are well and truly into the digital era, gone are the days when a simple poster or word of mouth about your products and services are enough to advertise your business. Now people are glued to a computer or their phones and rarely is anything ever done without the use of the Internet. Marketing was always considered a vital yet hugely expensive aspect of launching a business but now, with the help of the Internet it can be even more powerful and a lot less expensive. If you know what you are doing, that is. With effective digital marketing people don't even need to leave the house to see an advertisement, all they need to do is simply pick up their phone or laptop, which is usually in their hands anyway. Not only that but powerful digital marketing is able to place your products or services in front of those who are already interested in your line of work. So rather than target everyone, it can target those who are most likely, if not ready to buy.
1.Search Engine Journal

If you have already come across this blog before then you probably understand why it is in our list of top 6 digital marketing blogs for 2020. The Search Engine Journal uploads posts mostly relating to SEO 
(Search Engine Optimization) and PPC (Pay-Per-Click). It is a great blog to follow for updates on algorithm alterations and advanced SEO and PPC tips. Subscribing to their newsletter or even checking their site regularly will help to stay on top of changes that could impact your digital marketing.
2. Search Engine Watch

We decided to include the blog Search Engine Watch on our list as it is perfect for those who are relatively new to digital marketing. They include blog posts with tips and tricks for everything relating to search engines. Search Engine Watch also shares information to help website owners increase their visibility as well as give them an overview of the industry. Not only that but this is a blog where you can also gain a lot of knowledge from readers that tend to leave comments on certain blog posts.
3. Search Engine Roundtable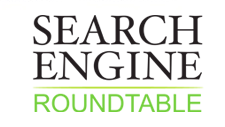 This digital marketing blog is a particularly interesting one. By visiting Search Engine Roundtable you can discover some of the most engaging conversations on the net surrounding search engine marketing. Looking into this before starting a new campaign will help you to avoid mistakes that others have already made and will give you insight as to what has worked well for others. Here you can ask your questions and get answers from well experienced digital marketers. It's a way to expand your knowledge and observe from afar.
4. Marketing Land

The website Marketing Land is a fantastic blog for generalized digital marketing. Blog posts found here will be specific but they aren't only limited to search engine marketing. Instead, they cover various elements of digital marketing including social media marketing, email marketing, and many others. This blog is potentially one of the most regularly updated ones in this list as there are usually new posts uploaded everyday. Not only will you find the latest digital marketing tips, techniques, and trends but you will also discover the industry's best practices. Again, this isn't limited to just one form of digital marketing. If you are a fan of Marketing Land then you should check out its sister site, Search Engine Land.
5. HubSpot

This is probably the biggest name on our list and if you have ever read a digital marketing post before, then it was probably on the HubSpot website. They are quite literally one of the best in the industry when it comes to inbound marketing. The key to this is valuable content and that is exactly what HubSpot produces. This is a digital marketing blog that has millions of engaged readers looking to learn the most advanced and technical digital marketing skills. But, with that said, it isn't just written for those who are already experienced and knowledgeable in digital marketing. They also have plenty of posts that will help beginners learn more about the field too. So, if you want to learn from the best then HubSpot is the place to be.
6. Convince And Convert

Another very popular digital marketing blog with a huge following is Convince And Convert. In fact, this blog is so loved that the Content Marketing Institute considers this to be one of the best content marketing blogs in the world. If that doesn't say something about the value you can find here, we don't know what will. Again, Convince And Convert covers a wide range of digital marketing techniques that help you to better identify your business. Their posts cover even the smallest of things like a simple email header so that you can be sure that you've got every aspect of your digital marketing perfected. Not only will you find this blog exceptionally valuable but you can also find a range of templates for your marketing efforts too.
And that concludes our list of top 6 digital marketing blogs to follow in 2020. There are, of course, thousands of marketing blogs online but with these six alone, you will be dominating your marketing for sure.