Are you a digital marketer looking to reach a potential customer? Are you selling something online and need to reach a larger audience? Or are these careers you'd like to explore, but you aren't sure where to begin? These 30 content marketing tips can help you make the most of the online marketplace and grow your business:
1. Develop Goals for Creating Great Content
Make sure you aren't just producing content for content's sake. Figure out what you are trying to accomplish and base your content plans around that goal. For example, are you trying to…
Build brand awareness with a strong marketing plan?
Increase sales in the next quarter with content marketing efforts?
Promote your website through publishing content?
Develop social media marketing through search engine optimization?
2. Produce Flawless, Valuable Content
Grammatical and spelling error make you look silly when you are trying to establish yourself as an authority in your industry. If you don't trust yourself to proofread your own work, invest in a third-party to help you with this simple but important task.
3. Make Sure Your Content is Relevant and Actionable
You need to understand your potential customer and know what their most stressful pain point is. Then you need to develop a content marketing plan that reaches out to their needs. This means you should offer ways to deal with their pain point by creating valuable content posts that explain what they need to know.
4. Don't Be Afraid to Use Longer Content
Short and sweet works for some things content strategy, especially social sharing on Twitter or Facebook. But when it comes to content type, Google and people both prefer longer content. Don't be afraid to go in-depth on a topic and give search engines and your human audience what it wants. It's one of the essential content marketing tips to help your business grow.
5. Don't Be Afraid to Offer for Free What Others Are Charging For
There's no doubt about it: your content is valuable. But offering some of it for free can pay off more in the long run than charging for it. Free content increases your organic traffic and gives the long-term pay-off you need.
6. Make Sure Content is Dropping Leads into Your Funnel
Your sales funnel is an important part of your business's success. This means you need to be sure your content is driving people toward it. Focus on how customers feel at each stage of the process once you're introduced to them and make sure your content nudges them along to the next stage based on understanding their thoughts and feelings.
7. Know Your Target Audience
One of the most important things you can do as a content marketer is to understand your audience. They aren't all your ideal customers, but they all have a reason for engaging with your brand. Knowing who you're creating content for is the first step in creating successful content.
8. Know Where to Post Your Content
Each social media platform is different and different pieces of content perform based on the platform. Failure doesn't always mean the content is poor, but it might be wrong for where it was posted. Testing the success of each piece of content is the best way to ensue you are posting content in the best places.
9. Optimize Your Headlines
Like the rest of your content, your headlines should also be optimized. Make sure you're using your keyword in your title and in headlines throughout your content.
10. Try Guest Posting
Taking advantage of what someone else has built is not always a bad thing. By guest posting on a popular blog in your industry, you are getting more people familiar with your brand and gaining authoritative links to your website.
11. Make Your Email List Feel Elite
Offer exclusive content to your email list so they continue to understand the benefits of being subscribers. This is also a great way to lure people onto the list.
12. Use a Content Calendar
All popular publications utilize an editorial and yours should be no different. A content calendar helps you be consistent and ensures you are offering value to your audience.
13. Make It Easy to Share
The easier it is for your audience to share your content on social media, the more likely it is they will do so. It's one of the easiest content marketing tips you'll ever learn.
14. Make the Most of Each Piece of Content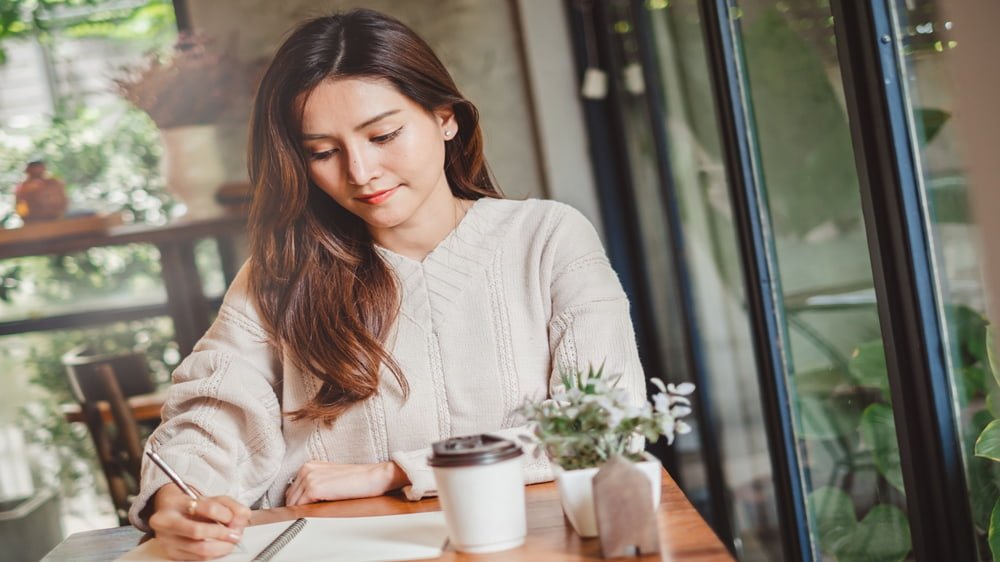 Make sure you aren't producing content pieces that only get used once. You can turn a blog post into a video and then turn that into an infographic. Each piece you produce should spawn at least two more related pieces.
15. Post to Medium
This is one of the most powerful online tools for driving traffic to your site. Use it.
16. Freshen Up Old Content
This is an easy way to re-use and revitalize the content on your site. Updating older posts ensures that your audience gets the freshest, most up-to-date information possible.
17. Ask an Influencer to Promote Your Content
Influencers already have eyes on them, so you might as well figure out a way to reach their audience. Having an influencer promote for you can have big results.
18. Focus on Keyword Research
It's one of the most important aspects of creating great content. It also means you'll perform better in SERPs.
19. Prioritize Educating Over Selling
ABC – right? Always Be Selling. But do so subtly. You're better off trying to educate your audience than selling to them on a constant basis. Educating builds trust and ends up gaining the same results in the long-run.
20. Consider Consulting with an Influencer
Find someone in your industry who already has a powerful reputation and publish a piece of content that includes a quote from that person. It's an instant authoritative boost.
21. Watch Analytics
Paying attention to analytics helps you tweak what you're doing right and stop what you're doing wrong.
22. Use Data to Help You Optimize Content
Using the data you gather helps you target specific people with specific offers. This increases the likelihood of gaining sales instead of just blanketing your audience with every offer.
23. Use Trending and Evergreen Content
If there's a hot topic in your industry at any given moment, you should be giving your unique perspective on it to your audience. But it's also important to share an evergreen content piece and update it with needed.
24. Engage
Engaging with our audience helps you form relationships, even if there isn't always a sales pitch.
25. Make Your CTAs Strong
When the time does come to issue a sales pitch, make it strong, clear, and easy to follow. Also keep in mind people might not take action unless you tell them to do so, so never be afraid to put it out there.
26. Don't Get Too Fancy
You don't need to use big words or complicated language to be authoritative. It actually has the opposite effect. Use conversational, simple language that's easy to understand and enjoy.
27. A/B Test
You have options and it's important to know which of those options work best. Consider A/B testing:
CTAs
Headlines
Content length
Images
And more
28. Know Which Traffic Channels Benefit You Most
Not everything works for everyone and every piece of content. Knowing where to focus your efforts makes for good investments.
29. Employ the 80/20 Rule
Know which 20 percent of the content you create generates 80 percent of your results and focus on that content.
30. Keep Up with the Changes
The digital marketing world is always changing. Make sure you are keeping up with it.