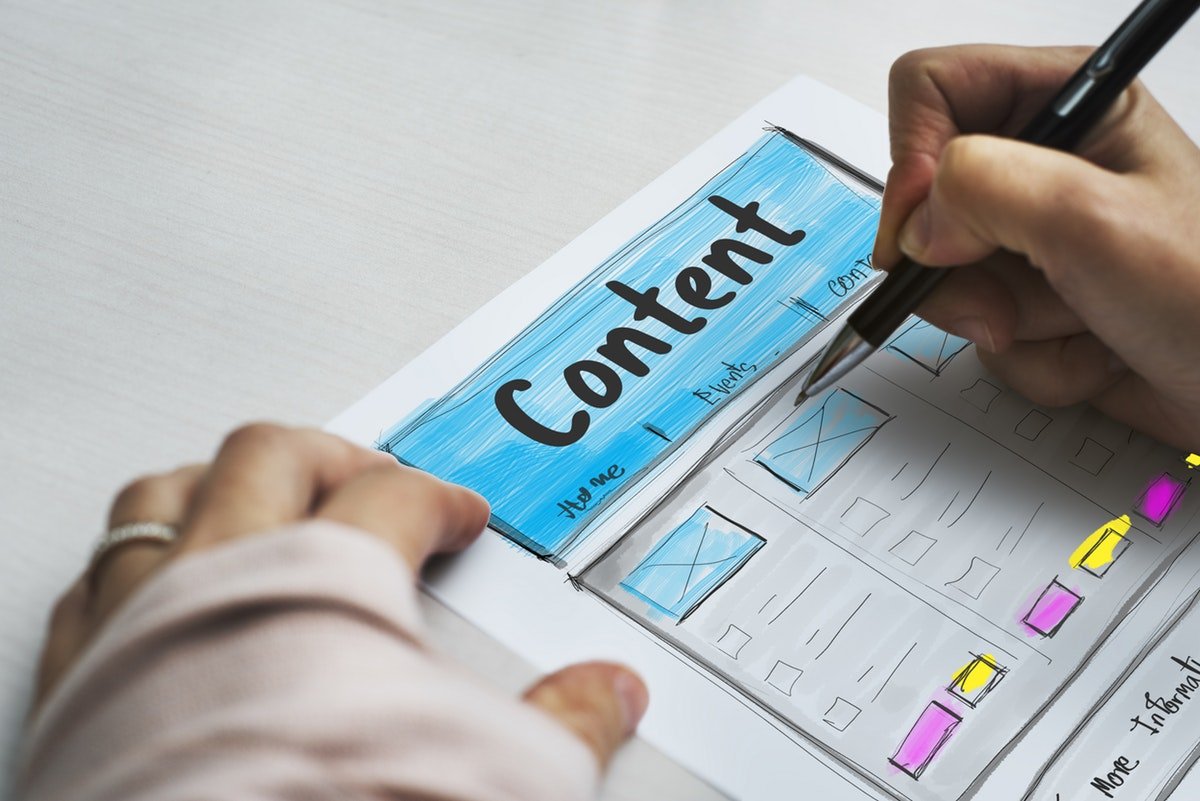 There are many tools within reach that can help significantly with creating the absolute best content briefs. Let's take a peek at what those tools are, why they are downright essential, and what exactly you should include in all your future content briefs.
Content briefs make up the foundation of the content creation process. Without an amazing content brief, the possibility of a high ROI is slim. You must remember – every step during the content creation process is critical for the best outcome with clients.
To start off, when a client gets in contact with the project manager about help with a new project, the client expects the editor in charge of the content to pay attention to every piece of information and criteria they present and that they will apply each point in the best way possible in the finished material.
Unfortunately, when passing the project information down the line, information sometimes gets mixed up or is no longer in its entirety when it gets to the assigned writer for the project.
Writers need a general sense of what the client wants – in the form of a guide that remains unchanged. They should also receive additional details that could make a difference in the content, based on information provided by the client and thoroughly researched ranking data.
Also Read: 2020 Content Marketing Strategies: How the Experts Are Doing It! 
There are many different aspects you can include in the content brief as the editor, but the most important aspects that will make the most difference are voice, high ranking keywords, and main discussion points.
Not every client will give every single talking point they would like you to include, but they should at least provide you with the main topic, keywords (provided you are not doing their keyword research), and what type of overall tone they want. If the client left out an important detail, do not be afraid to reach out to them. It is better to ask ahead then redo content later.
When it comes to making a content brief based on client demands, there are several more details to include involving the submission of the article(s), completion time, resources, keywords, etc., but we will get more into that in a minute.
If you are trying to learn about content briefs, you may be interested in more information on link building and long-form content, which are a few ways to make the most out of content, similar to the effect of content briefing. Check out this handy article, How to Use Long-Form Content and Link Building For Your Content Strategy.
Following what you learn on what exactly should be in a content brief, make sure to continue reading; you will discover the useful tools available to you for creating the best content briefs, including MarketMuse, Dynalist, and SurferSEO, and how they can save some serious time when preparing for a project.
What Exactly Should a Content Brief Contain?
Anything that could alter the end result of content should have a section in the content brief. Any details can help, but keep it organized!
The Content Brief Should Provide Information on These Aspects:
Information about the target audience
The industry of the client
The goal of the content
Length and amount of detail
Deadline
Format preferences
Content style
Client notes
Contact information
Resources
Target Audience
Knowing the target audience of a client plays-in directly with how the content speaks to the reader. Based on who their audience, a writer may want to change the level of vocabulary, thoroughness of explanations, and types of references included in the article. Creating content is an art because of the numerous factors that must play a part in the overall piece, which typically has a lot to do with who will be reading the article.
Also Read: What Does a Content Manager Do?
If a client wants to primarily appeal to business professionals who already have some knowledge on the topic at hand, the content will be the most effective with a high level of vocab and a professional tone. Each piece of content should gear itself toward the attention of the right audience.
Some websites have a wide range of readers, so the tone of the content is more relaxed; however, the content brief should still have a general suggestion of the desired type of writing.
Information about the target audience can change the entire layout of the content.
The Industry of the Client
This section of the content brief should say the name of the client, include a link to their website, and possibly an explanation of who they are and their services. You may include information on their products or even their country of origin.
Location is not necessarily vital information for an article, but it can let the writer know not to reference the wrong country if geographic location comes up in the article's content. Any mistakes that can be prevented through the details in the content brief will save time during the editing process later.
In the case that a client does not discuss their target audience, their industry could be a helpful indicator. For instance, a company that produces professional-grade computer software will most likely have an audience of technologically inclined people.
A client who owns a conversational blog on yoga equipment would most likely have readers that center their focus on being friendly to the environment, and the content should present a calm and enjoyable tone. It all depends on the audience.
Goal
Find out what the client intends to do with the content. Do they want new content to rejuvenate the overall look of their website? Do they want to introduce new products? Answer these questions and include the information in the content brief. A perfectly written article will steer readers toward the goal.
Amount of Detail
Try to come to conclusions on the amount of detail desired by the client during the initial conversation with them. Typically, the amount of detail depends on the word count. You can only pack so much information into a small word count limit, so help inform the client on the extent of detail that goes with particular sizes and types of articles.
Relay the word count in the content brief to help the content creator better understand how much information they can incorporate into an article, and remember to specify if the client wants certain sections and topics in the content to have more detail than the rest.
Deadline
How soon does the client need the content? How much time does each person on your team need for their portion of the content development?
Take into account every step of the content creation process, and do not forget about the extra time that the writer may spend on special requests since that will make the content take even more time to complete. Content that needs significant research prior to article creation can cause deadlines to push as well, especially if there are multiple sources and links given for a topic. Upon the consideration of every aspect, clarify a specific deadline in the content brief that is acceptable to everyone.
Formatting
The formatting section of the content brief should include specifications on the font, type size, header locations, the inclusion of certain product links in the introduction, paragraph, or other sections, and anything else that the client wants. Of course, the editor can change these parts during the editing part of the content's development, but it makes it a lot easier if the formatting is put into place first thing.
Content Style
Should the writer create a product guide, blog post, educational reading, or a certain style of content? Usually, clients specify the content style; whether they say it indirectly or directly, it is there.
Client Notes
Requests that are explicitly given by the client that are non-negotiable.
Give the client notes a section in the brief so that it does not go overlooked. Client notes are usually very straightforward, so there are very few excuses for why they are not in the content. If there is no further communication about changes to these notes, then there is no reason why they should be left out, unless the content brief is lacking.
You can solve almost anything through a content brief.
Contact Information
Explain where the content should go once completed. Editing is usually the next step, but there are some exceptions.
Resources
Some clients prefer to send a table or style guide that lays out everything they want to be included and utilized throughout the content. Style guides often include, but are not limited to, headings, key phrases, additional keywords, titles, hyperlinks, and leading discussion points.
Style guides often make the content brief easier to understand because the client has done half of the organizational work for you.
MarketMuse
Now that you understand the details that go into a content brief, it is time to explore some helpful tools that are available to you. Using these tools can make editing easier and clients happier. The information you can gather from this type of software will make for a more thorough content brief, which, in turn, helps the writer create better content.
MarketMuse is the first tool you can use to create the best content briefs. MarketMuse does not put the content brief together for you, but it does conduct some hardcore analysis on any content topic that you enter.
MarketMuse compares your topic with what currently has the most relevant on search engines, and finds the best subtopics based on the results. It provides you with additional element suggestions for content, such as:
Subtopics
Subheadings
Related questions
Source: https://www.contentrefined.com/website-content-audit/
Examine all suggestions MarketMuse offers, as anyone of them could be the perfect advance in content for search engine rank. Using your intuition, you can come up with some pretty good subtopics for an article, but it is not always ideal since the whole point is to create content that people like. MarketMuse scours the internet in an instant for topics, saving you a ton of time.
Related Questions, for example, are popular questions that people search for in relation to a topic. You can either take one of the questions word-for-word and place it as a header, or the writer can answer the question directly so that it comes up when someone searches that question next.
Any of the topics found through MarketMuse should make their way into the content brief.
Dynalist
Well-organized content briefs make large bits of information easier to digest by content creators. Although it is a writer's job to read through instructions, a properly-outlined content brief will make it less likely for them to miss anything. When a lot of information muddles up in one long paragraph, it could be easy for anyone to overlook the smaller details.
Dynalist create idea outlines. It eliminates the difficulty and time consumption that comes with the formatting changes in creating an outlined content brief. Dynalist provides a better, easy-to-use layout that automatically organizes your information in a sensible manner.
Use Dynalist to organize the details of a content brief. Rather than adding sentences upon sentences of information, you can quickly go over the highlights. In a Dynalist, add content brief information using any or all the following tools:
Tags
Markdown formatting
Notes
Color labeling
Numbered lists
Headings
Sorting feature
Tag pane
Once you have created a list, insert dates, built-in checklists, highlight overdue items, bookmark documents, and other important items, and then share the list to your writers. Dynalist also allow lists to sync into Google Calendar, which will make setting reminders easier.
SurferSEO
Source: SurferSEO
SurferSEO optimizes the SEO process for more than just content briefs. Before putting together a content brief, analyze some of the URLs from the client's website by running them through SurferSEO; this will illuminate several factors, including:
Number of words in the body
Number of exact keywords in H1
Number of exact keywords in the title
Number of "important terms" missing and a list of important terms that you should consider using
Number of image elements
With this information, you can see what terms and keywords are the best for certain article topics on that website, and how some articles can improve.
SurferSEO also offers help with analyzing ranking factors, finding data points, creating data-driven drafts for copywriting, and receiving recommendations on client URLs.
A Content Brief Should Be Simple to Understand
No matter how large the business, there is usually more than one person that passes along information regarding a project. All content is different, so content briefs created individually for content is crucial.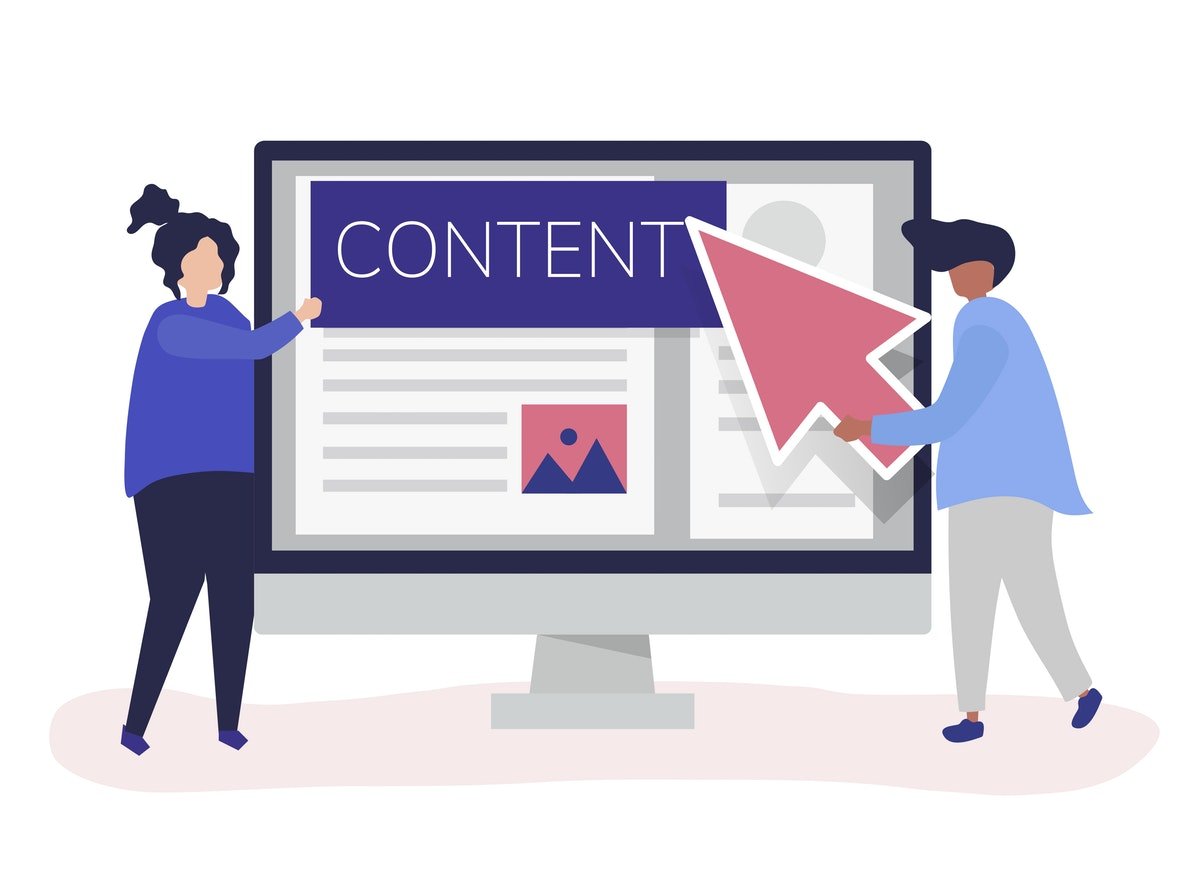 Each content brief should give writers everything they need to know to create the ideal content for a specific client. It is your job to provide every detail and organize the data in a way that is easy enough to understand. Disorganization leads to misunderstandings, and if miscommunication is a frequent issue that occurs along the ladder that an article climbs before being handed over to a client, then it is time for a serious reformation.
A problem in content can happen in any phase on the journey to completion, so you must find a way to optimize and improve every step of the process.
Summary
MarketMuse, Dynalist, and SurferSEO are all wonderful tools for creating the best content briefs. Since they all have different functions, you could technically use all three. But no matter what tools you use, make sure to include anything and everything in the content brief, without clouding the overall vision of the client. Content briefs should be clear-cut but packed with information that can help deliver the best content possible.