Gone are the days when ads were on Route 66 billboards hoping for a prospect to contact your firm. Intelligent marketing campaigns are built on digital platforms to increase brand awareness and drive value through the company.
There are many digital advertising platforms to choose from. Google and Facebook ads are by far the most prominent in the marketing sphere. However, other platforms convert as much and allow nimble businesses to compete with the blue-chip companies for market share.
Digital Marketing Platforms: An Overview
Digital marketing platforms are online spaces that harbor ads to promote a company's brand, generate leads, and drive sales. The platforms center around disseminating customer-oriented content through search engines, social media outlets, popup ads, and native ads to users connected to the internet. The majority of the traffic is online, and companies can monetize data while increasing brand awareness through the ad spaces. Statistically, 78% of GenZers and 48% of Millennials purchase based on social media information.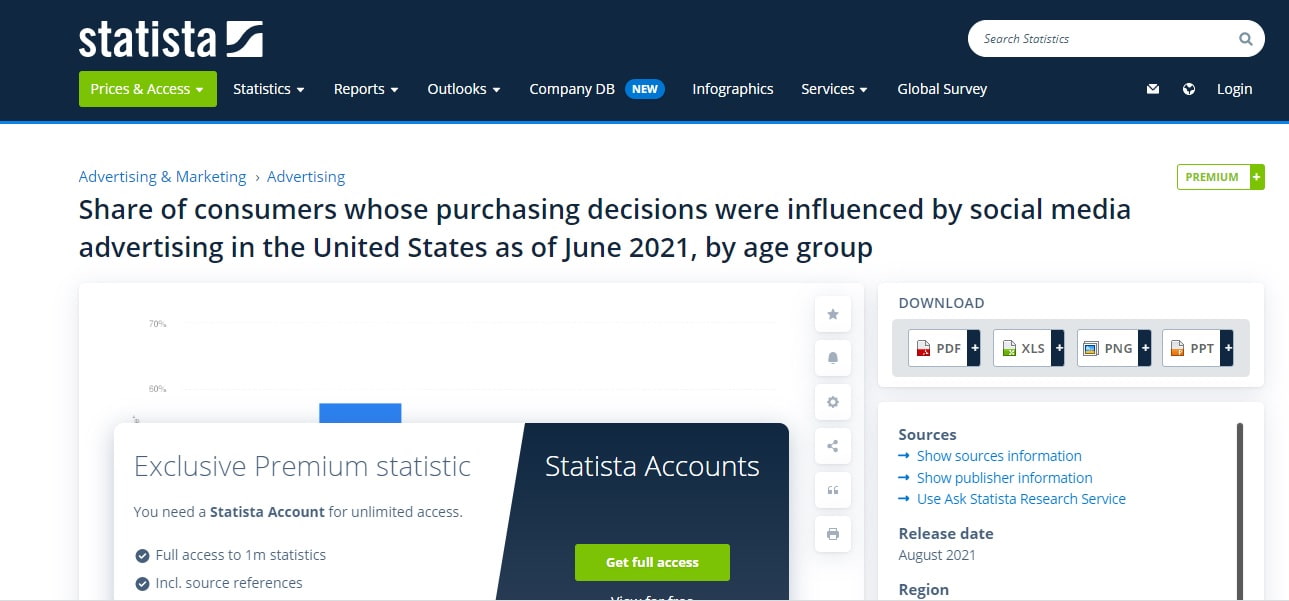 Digital marketers can set the maximum ad spend based on cost per click and impression, among other PPC plans. Digital marketing platforms have different features that convey your message to the target audience through text, image, video, native advertising, programmatic advertising, social media advertising, email marketing campaigns, and other effective methods in the digital marketing sphere.
The Top 10 Digital Marketing Platforms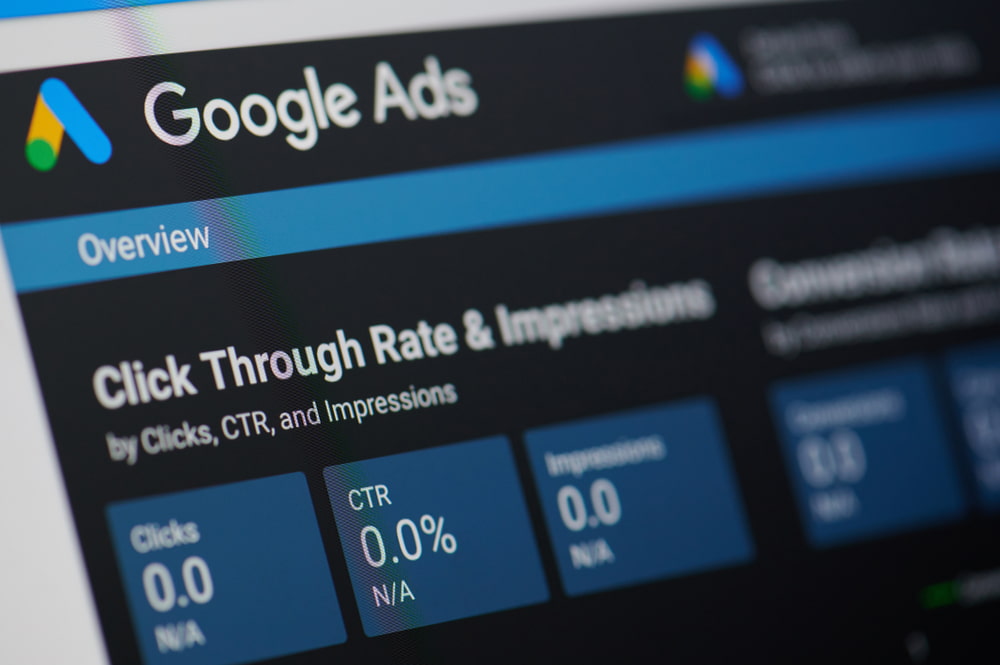 Google Ads
Google Ads, formerly Google AdWords, leverages different Google platforms, from the search engine itself to Google Maps, to market your brand. Google is the most prominent ad site with an extensive audience network on mobile and PC. The "Just Google it" users will likely purchase on the first lines of the search engine results page (SERP). Unsurprisingly, 60% of marketers use Google for their online advertising campaigns.
Google Ads is the most popular PPC platform with a host of tools to promote your ad campaign. Based on bidding on long-tail keywords and Quality Score, Google's algorithm ensures ads appear in the most relevant way to the user when they enter a search query. You can customize your ad spending and targeting settings and choose an ad type from the ad inventory to create an engaging and conversion-boosting marketing campaign. It is not all rainbows and sunshine at Google Ads; you may have to learn how to use your ad spend and avoid busting your budget. That being said, you cannot develop an effective campaign on Google on a shoestring budget.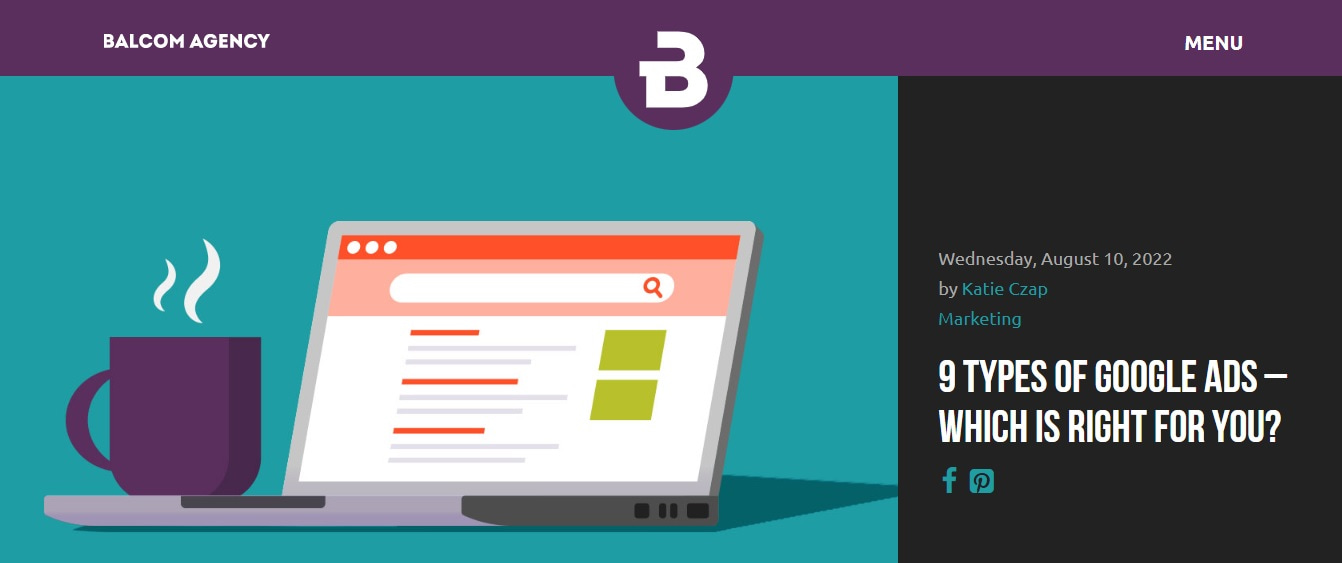 The significant merit of using Google Ads for your digital marketing is you can track the buzz with Google Trends and optimize keyword research. Also, use Google Analytics to monitor KPIs based on the content you produce and promote. The multiple benefits from posting ads to a vast swath of the market to tracking performance are why Google should be an essential component of any successful online marketing strategy.
Facebook Ads
Facebook and Google have a long-standing rivalry over which ad platform is superior. Unfortunately, there's no straightforward answer. The best marketers use seemingly similar but different platforms to drive customer-expected actions to their products. How?
Well, taking a note right from the marketer's handbook, "Don't confuse them, don't piss them off," Facebook Ads package advertisements attractively. You'll know it's an ad. Facebook Ads is a Meta subsidiary that collects user data and enables ad targeting down to the finer details, including age, region, and content relevance. Typically, Facebook users take about 1.7 seconds to decide whether they will consume your content or scroll to the next catchy ad. Ensure your marketing team is abreast with the most creative and catchy ad formats.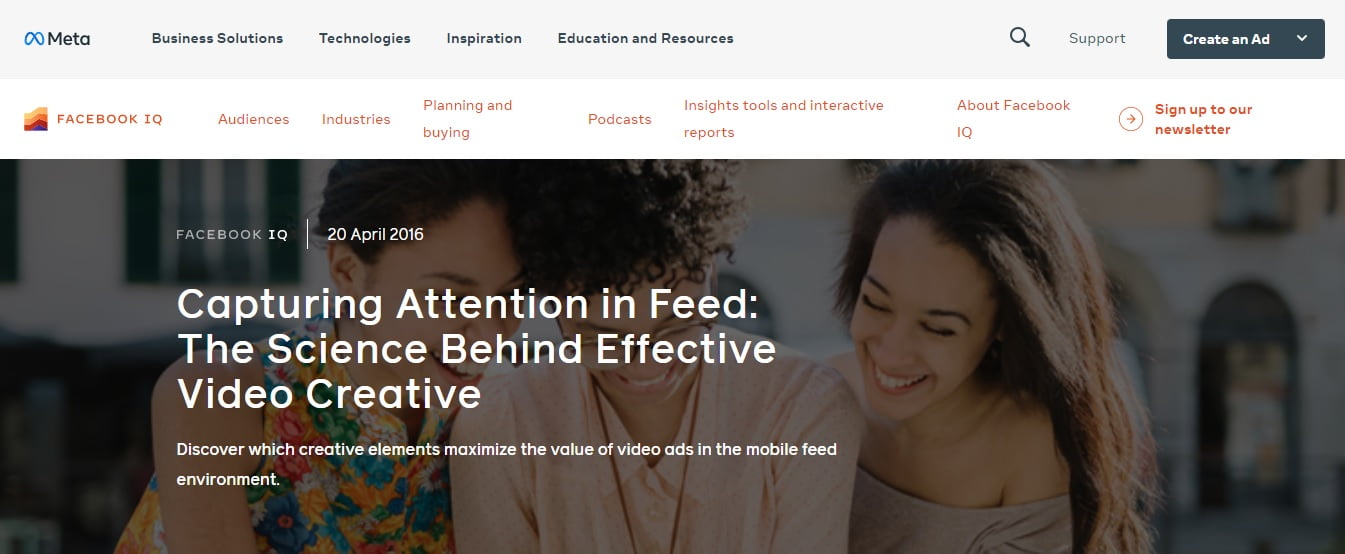 Facebook Ads is the hallmark of paid social advertising. It enables you to build customer personas and reach over 1.6-billion active users on a targeted level. Using Facebook Ads gives you access to other Meta suites that convert social presence into sales. Facebook users engage with ad content in videos, infographics, and sponsored content.
Microsoft Advertising (Bing Ads)
Bing and Google are the two leading search engines, and their online advertising modules are somewhat near similar. The search engines generate results on paid search and keywords, but that's where the similarities end.
Bing Ads markets itself as a cost-effective advertising platform that offers Microsoft, Yahoo, Bing, and Kindle users excellent returns on advertising spending (ROAS) on a budget 70% less than Google. Bing Ads' audience is skewed toward senior citizens who have disposable income, but you can still target the younger generation and other market segments through the targeting settings. Bing also has a social media extension that drives traffic to your social media.
With 6-billion searches monthly, Bing Ads provides bang for your buck. The unique proposition is the retargeting settings, which means you continuously tweak your ad as you get feedback. The only drawback is that Bing Ads has a lesser reach than Google.
Instagram Ads
Instagram is another Meta subsidiary, meaning it works similarly to Facebook. The only difference is Instagram focuses on the younger generation. To succeed on Instagram, you must create light-hearted videos, memes, and pictures of your brand that engage the audience.
Instagram uses complex algorithms based on user information, liked posts, and other metrics to determine the order in which posts appear on users' feeds. Since Instagram relies on visual impressions, you must ensure your creative team is the wizard of ads to maximize your ROAS. However, do not use the eyesore cat videos. They are cute but no longer cut it on Instagram.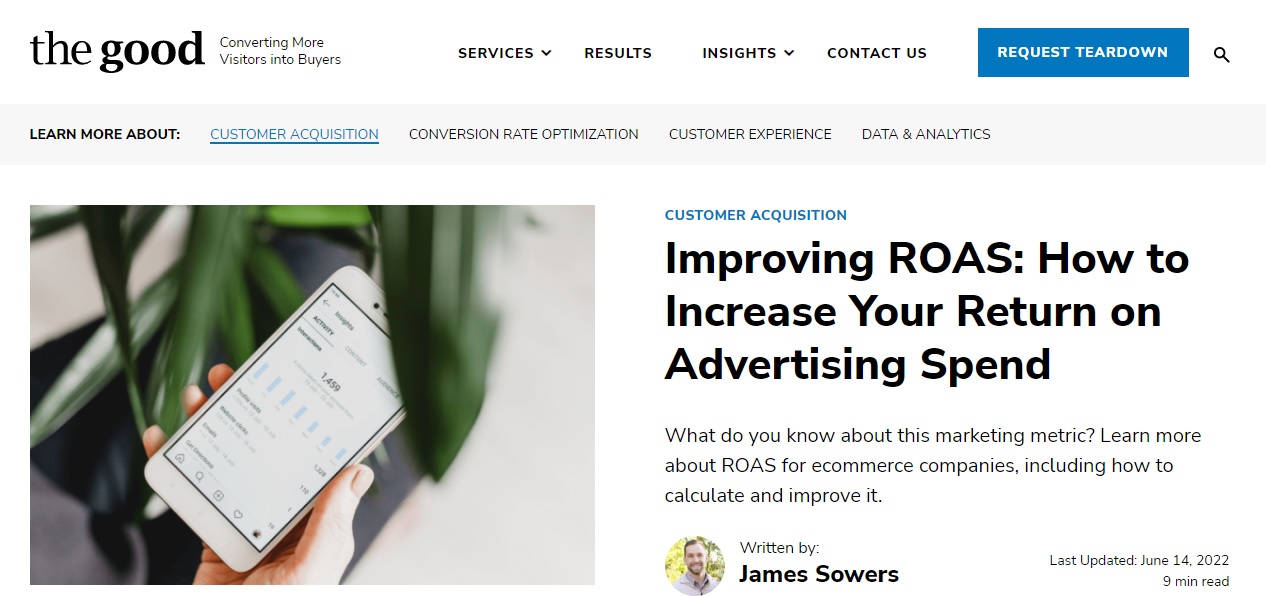 LinkedIn
LinkedIn Ads is a valuable online marketing tool, especially for B2B businesses. The platform is popular for connecting C-level executives, employees, and partners in the relevant industry.
The essence of LinkedIn as a marketing platform is that you get a wide inventory of ads that increase brand awareness and generate leads. LinkedIn can't be your only digital marketing platform if you want to reach even low-income customers. That said, you can sponsor content and promote it without a significant budget.
Amazon Ads
The competition at Amazon is cutthroat. You may have the best product, and you may have even started your own -commerce website. Unfortunately for upcoming e-commerce sites, Amazon has a chokehold on the e-commerce platform. Like the great Warren Buffett said, "Copy and you die." Instead of attempting to create your platform, by which you will take a significant hit to your profit margins, take advantage of Amazon ads.
Amazon offers everything but the kitchen sink for e-commerce ads, but it isn't ideal for enterprises not in that retail niche. The product display, headline, and sponsored product ads are the only ad inventory you get, which is more than enough to push your product.

Using Amazon suite services like AWS and other platforms to do effective website audits and continuously tailor your ad campaign on Amazon is the ultimate win-win situation for any marketer. Like Google, you will need more than excellent products to edge out your competitors for market reach. You will need a significant ad budget as well.
Adobe

Adobe marketing campaigns through the Adobe advertising cloud and email marketing blend programmatic and native advertising into one. Adobe DSP (demand-side platform) is the only omnichannel DSP to support and automate TV, audio, native, and all creative ads at scale.
Adobe email marketing, in particular, has excellent returns entrenched in marketing tactics such as reverse psychology. Have you ever received an email proposing a new revenue stream for your business? Then, when you want to delete it, you see a popup like, "No thanks, my business does not need the extra revenue." The reverse psychology works since your business does need the extra income. Other catchy phrases include, "I am not interested in maintaining a competitive advantage." It is hard not to give in to such wooing emails, and your customers will endear themselves to your products and services more. The holy grail of ads is when you zig while others zag.
You can automate ad advertising through Adobe digital marketing, from creation to targeting and retargeting. Adobe advertising cloud allows you to create a fully coordinated, unified end-to-end ad campaign.
Twitter Ads
Social media marketing is an integral aspect of any online marketing model. Twitter Ads provide a robust platform, reaching billions of users as well as 206-million monetizable users who clamor for engagement and real-time data.
Twitter ads are easy to use. Create content through tweets, shared polls, carousels, promoted hashtags, promoted tweets, and videos. Pay for performance, and keep your audience engaged. The rates for Twitter are reasonable, and you only pay for promoted content after reaching your objectives, which is super economical. Twitter Ads progressively increases your brand's visibility while boosting the follower base that you can monetize through direct sales and referrals. Almost every successful business has a professional Twitter handle to promote its brand.
Ad Roll
Ad Roll is one of the best programmatic digital advertising platforms. It focuses on advertising your content to potential clients based on their interests. Ad Roll was acquired by Google, which speaks to its effectiveness. Ad Roll has better targeting, albeit limited audience network.
Ad Roll is easy to set up and does not need technical skills to run the marketing campaign. Over 22,000 brands trust Ad Roll as the go-to digital advertising platform.
YouTube Ads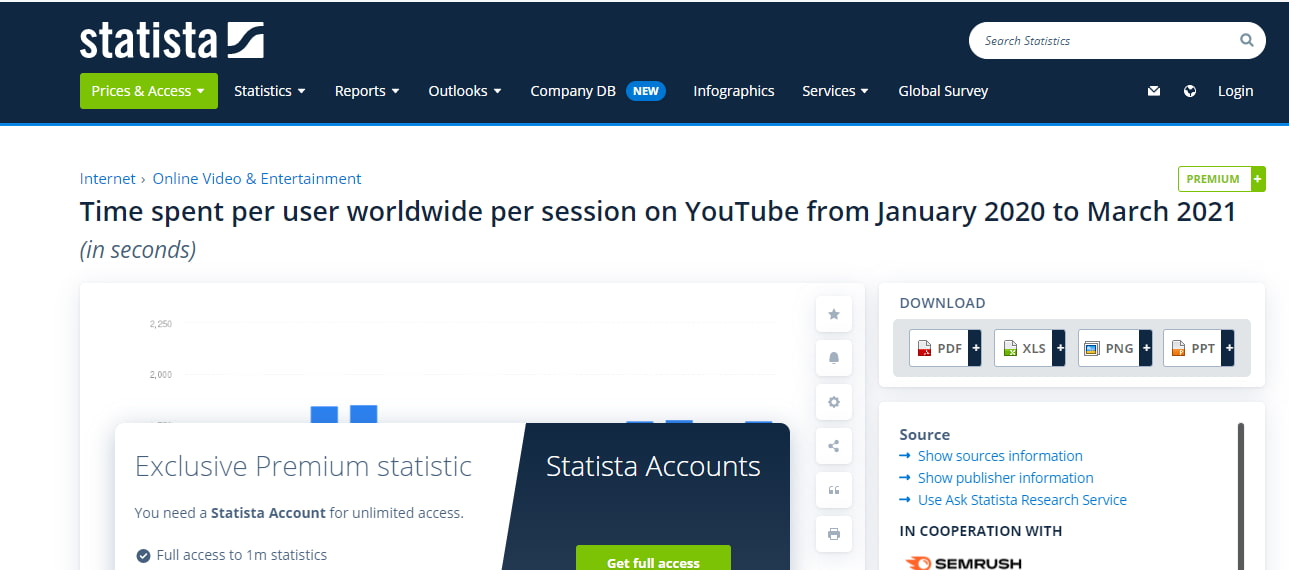 An average user spends 1,777 seconds per visit on YouTube as of March 2021. An American 18-year-old spends more time on YouTube than on any television network. YouTube is the hub for learning, gaming, music, football, stocks, and almost every niche you can think of. Using YouTube ads allows you to target the younger audience through creative videos and sponsored content. You can also use YouTubers to upsurge brand awareness. The drawback is, with a YouTube ad blocker, you will have to use native ads that don't paint a big red target for the ad blocker to aim at and block.
YouTube ads conclude our top 10 digital marketing platforms your business should use. However, you may also want to check out Quora, Reddit, Tiktok, and Pinterest, which are budding digital advertising platforms.
Which Digital Marketing Platform Should You Use?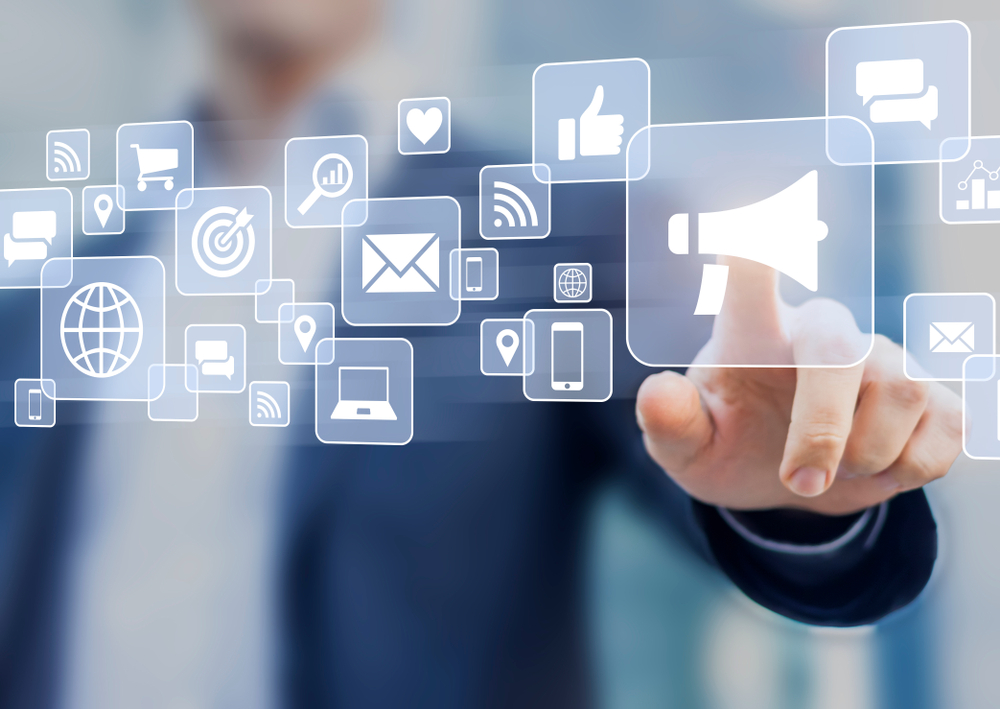 Many digital marketing platforms make creating and promoting an ad easy. But not every platform is the perfect fit for your online marketing goals. Some platforms provide the most value for your ad budget – those are the ones you want to collaborate with.
Before you consider which one is the best platform, there are minimum requirements every platform should have. They include:
Audience Reach – You need a platform that exposes your content to as many eyeballs as possible. Using a site with less than 10 million potential customers does not make sense.
Analytics – You need to keep track of your marketing campaign based on the KPIs and spy on your competitors. A digital advertising platform should offer both services without a significant increase in cost.
Ad Spend Monitoring – If you can't tell how your ad money is being depleted, there's no need to work with the platform. You must monitor and adjust your ad spend according to your digital marketing goals.
Targeting Settings – Are you looking for geotargeting, device targeting, or time targeting? A reliable online marketing platform should have all targeting settings fully customizable to reach a wider and more customized audience base.
Ease of Use – You already have difficulty dedicating funds to digital marketing. There's no need to splurge on hiring coding experts to run your marketing campaign. The platform should be a cinch so even the non-technical editorial team can manage it.
While keeping the above factors in mind, you can evaluate the ideal platforms for each case. Some situations naturally lend themselves to one platform over the other. Here are the specific instances when you want to go with one platform over the other.
When to Use Which Platform
Use Google Ads if you want a larger audience and are a medium to large enterprise that can manage the $2 CPC average. Use Google Ads for efficient targeting settings and automate ad campaigns.
Use Facebook Ads if you clamor for engagement and can capture your prospect's interest in fewer than two seconds.
Use Microsoft Advertising to reach Bing users, and if your target base is primarily a Microsoft user. Take advantage of the targeting settings to create customer personas for more in-depth brand awareness campaigns.
Use Instagram Ads to appeal to the younger generation, improve content engagement on social media, and drive traffic to your brick-and-mortar and online stores.
Use LinkedIn Ads if you are a B2B-oriented firm looking to grow its client base and convert professional leads into customers or workforce.
Use Amazon Ads if 60% or more of your revenue is generated from the ecommerce world.
Use Adobe Advertising to fully automate and integrate programmatic advertising into your online marketing module. Be ready to take the back seat and watch Adobe do its magic.
Use Twitter Ads to promote content and increase brand awareness. Twitter Ads is less costly than Google and Facebook, which means you have an economical option for firms with limited ad spend.
Use Ad Roll to create automated programmatic advertising.
Use YouTube Ads to promote brand awareness predominantly through video ads.
Wrapping It Up
Digital marketing platforms are the marketing gold for any digital marketer intent on generating leads and converting them to sales while increasing brand awareness. All excellent marketers know the foundational step is having great content to market and promote. Content Refined offers end-to-end content marketing solutions with digital advertising platform integration. Contact CR for a no-strings-attached free consultation to generate valuable content and drive organic traffic to your site.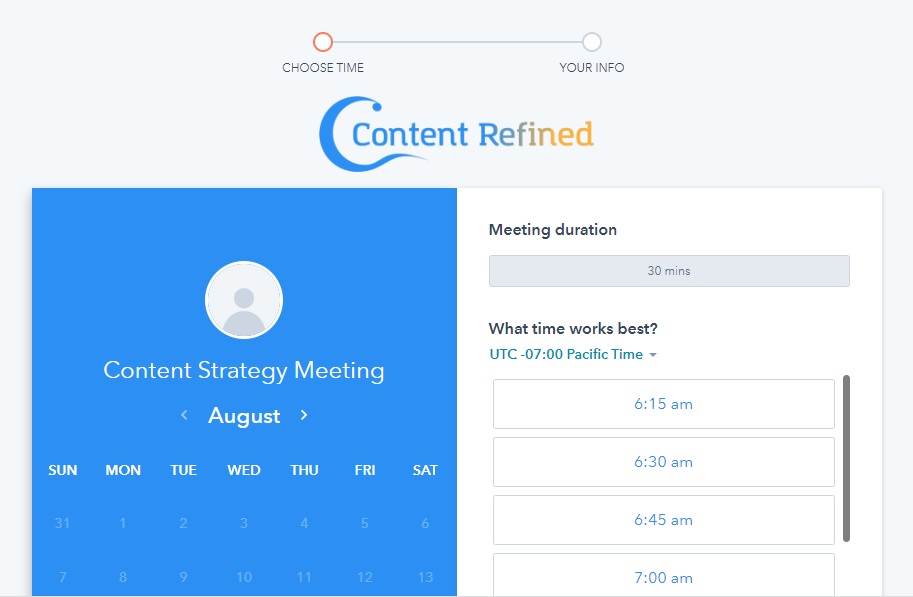 You can create award-winning marketing campaigns with valuable content and an excellent digital marketing platform. Each platform has its strengths and limitations. The tried and tested method to discern which is the perfect one is to assess the unique features of each, split your ad budget, and double down on the one with significant remunerative ROAS.