When it comes to SEO metrics, keyword ideas, brand recognition, and driving traffic, these platforms are the major players. Yet, in terms of comparing Ahrefs vs Majestic vs SEOMoz, the choice may not be as clear-cut as you may think. Ahrefs becomes the overall winner in terms of all-in-one tools, but what if you want to take things a bit further?
All these platforms operate differently, yet similarly. When you examine what each SEO software does, they aren't really far apart in terms of capabilities. The differences are found in how they get there, the end results, and ease of use.
The Contenders: Ahrefs vs Majestic vs SEOMoz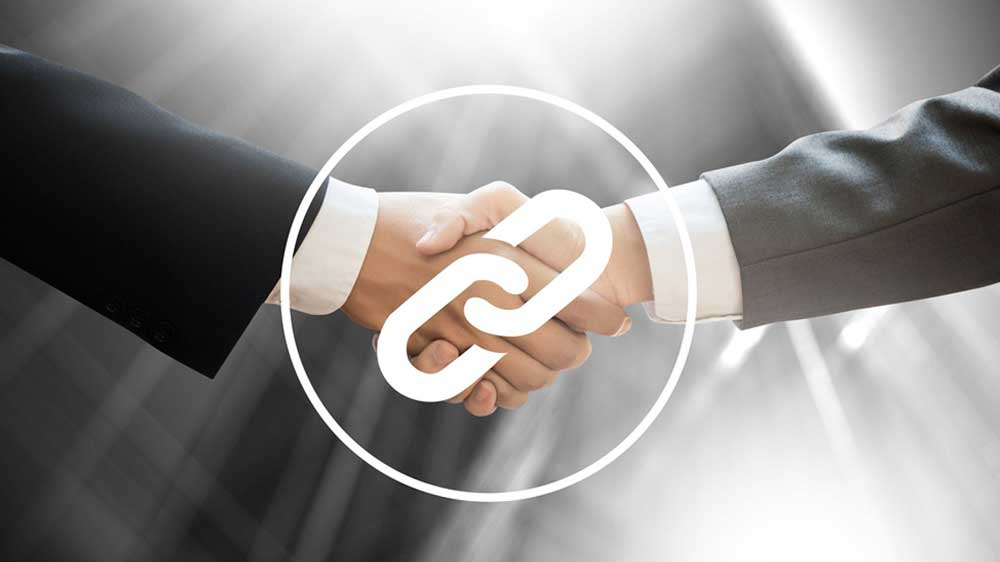 Each of these platforms is distinctively different. Before even considering one of these, companies need to clearly outline their content marketing objectives. A platform needs to be selected based on the needs of your company, and not how many bells and whistles the SEO platform has.
Also, you need to consider company size and level of expertise. Some of these platforms are easier to use than others. There are some who will provide an in-depth, full analysis. However, if you don't understand the analytics, what they mean, or how to apply the knowledge, then they are useless.
Furthermore, you need to be able to make changes. Some platforms will give guidelines but leave users in the dark when it comes to implementing the solution. Most companies don't have time to surf the internet just to find the solution. The solution should be right in front of them.
Ahrefs Keyword Explorer

Ahrefs Keyword Explorer is in Singapore. It was launched in 2011 as a tool designed to analyze backlink data. Their goal was to design tools that were easy to use and to develop a meaningful product to help customers stay ahead of their competitors.
Over time, Ahrefs has segued from link analysis to a full SEO suite.
Features
Ahrefs is mostly used by startup companies or small business owners that do their own SEO and content marketing. SEO companies that have multiple clients also use it because it is easy to implement and maintain. Additionally, in-house marketers, affiliate marketing, and SEO consultants find this platform extremely useful when helping their clients.
So why is this platform their "go-to" when it comes to SEO metrics?
Ahrefs Keyword Explorer contains:
Global Volume. Illustrates how a keyword ranks according to the country. Ahrefs permits you to select the location and determine which words will help you rank higher in a search result.
Search Volume. Helps businesses determine whether the keyword is popular and allows you to see how it trends over a one-year period. As keyword rankings change during certain times of the year, it can help with marketing efforts.
Keyword Difficulty. Ahrefs shows how your keyword ranks in terms of difficulty. It also shows the number of backlinks needed to rank in the top ten for a certain keyword.
Check Ahrefs shows the volume of traffic that your competition receives and helps businesses to analyze their top content. This will outline areas of improvement.
SEO Software. Ahrefs platform will help your company to be found on the first page of Google by providing information on keyword search volume. It provides competitor insights and will optimize your pages to rank higher.
SERP Position History. It shows the position of the keyword over a specific time. This highlights SERP volatility as well.
Tech Specs
Ahrefs takes pride in storing and processing vast amounts of data. To date, they have the following specifications:
2400 Servers
30 million new pages crawled and discovered
The total content index is 8.6 billion pages
420 million pages are updated daily for metrics
Contains 11.6 billion keywords
Uses 10 search engines in 229 countries
Search traffic index is 456 million keywords in 155 countries
Largest index of live backlinks
Pros:
Complete SEO tool
Excellent for competition research
Rank tracker great for monitoring competitor performance
Great for providing content ideas based on strong backlinks
Cons:
Can be overwhelming to those new to SEO
No content optimization
Majestic
Majestic-12 Limited was established in 2009 by Alex Chudnovsky but really began before this time. Alex originally created Majestic in 2004 which began as a very ambitious project for its time. His goal was to build a search engine on a large scale to rival the major companies in the industry.
His dedication led to other people coming on board which allowed the company to eventually be formed with a global volunteer network dedicated to operating the crawler.
Alex also established a Distributed Computing Partners aspect to the company to reward community members who helped in its launch dividends in the company.
Features
Majestic SEO has multiple components to its offerings. These include:
Citation Flow: This gives users a score that determines the quality of links pointing to a website. It doesn't differentiate between a poor or good quality external link.
Topical Trust Flow ranks where websites are ranked according to the best sites in over 800 categories. It highlights the relevancy of web pages topically.
Visibility Flow aids in finding editorial-style links available on high Trust Flow pages over the directory-style type of links.
The goal of the Majestic SEO tool is to boost a website's popularity so that it ranks higher in search engines. This is done to enhance a brand's online authority by producing quality content, and by utilizing digital PR to ensure content is viewed by influencers.
Tech Specs
Majestic crawls sites at regular intervals to provide the most recent update to any search. They boast an impressive:
250,838,917,583 unique URLs crawled
1, 176340,861,065 unique URLs found
Information was updated 42 minutes ago
Pros:
Provides strong analysis reports
Provides historical information which is useful for Competitor SEO analysis
Ranks the trust factor of domains
Great backlink profile
Cons:
Hard to navigate
Backlink index not always freshest- may take a couple of days to view new backlinks)
Majestic does provide a very in-depth analysis of your backlink rankings and shows other sites with good reputations as well. This helps companies increase their rankings by backlinking to sites with a high trust factor. It also generates higher visibility for a brand in search engines.
The main con is that several people find it difficult to use, and far too analytical. It takes a while to get used to the platform, and some people find the learning curve very steep.
SEOMoz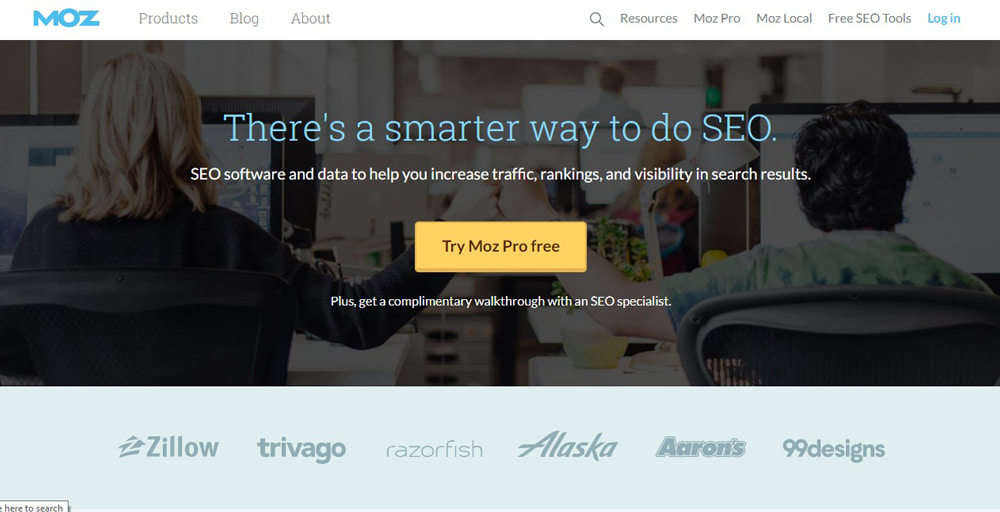 SEOMoz began in 2004 by its founders, Rand Fishkin and Gillian Muessig. It was originally known as SEOmoz with an online community and blog for SEO experts.
After launching the Beginner's Guide to SEO and the Search Ranking Factor's study, they became a consulting firm that generated SEO tools.
In 2013 SEOmoz was rebranded to Moz. The company released Moz Analytics which expanded its offerings to tools for content, brand management, and social media.
Features
Moz has a very inclusive group of tools ranging from site audits to keyword research. It allows users to:
Do Keyword Research. It delivers thousands of keywords along with difficulty scores, SERP analysis, organic click through rates, priority scores, keyword suggestions, mentions, and competitor research.
Tracks Keyword Rank. Moz tracts the performance of hundreds to thousands of keywords over 170 plus search engines.
Give a Backlink Analysis. Allows companies to view metrics for any site they want in seconds. It includes domain authority and anchor text.
Moz offers businesses three distinctive packages. Moz Pro helps brands to rank higher, generate qualified traffic to the site, and create impactful SEO campaigns. Moz Local places brand information across the web. This results in maximum visibility in search engines. Stat gives business experts SERP tracking with millions of keyword searches across various locations.
Tech Specs
Moz boasts that it provides "the world's most accurate SEO data."  It has:
1 trillion links indexed
500 million keyword suggestions
100,000 local company listings optimized
8 million SERPs daily analyzed
Pros:
Easy for beginners to use
Locates content that needs to improve for higher rankings
Audits sites for technical issues and provides a fix
Tracks important keywords
Cons:
Reporting functionality difficult to customize and set up
Daunting to correct SEO issues
Overall, businesses wanted something that was easier to read and more streamlined. They wanted a better overall blueprint of how their site was operating.
However, what they did appreciate was information as to how to improve the content and how to fix SEO issues. These are both major factors in how high the site ranks in search engines. There were several tutorials on how to use the product and helpful advice on fixes.
And the Winner Is…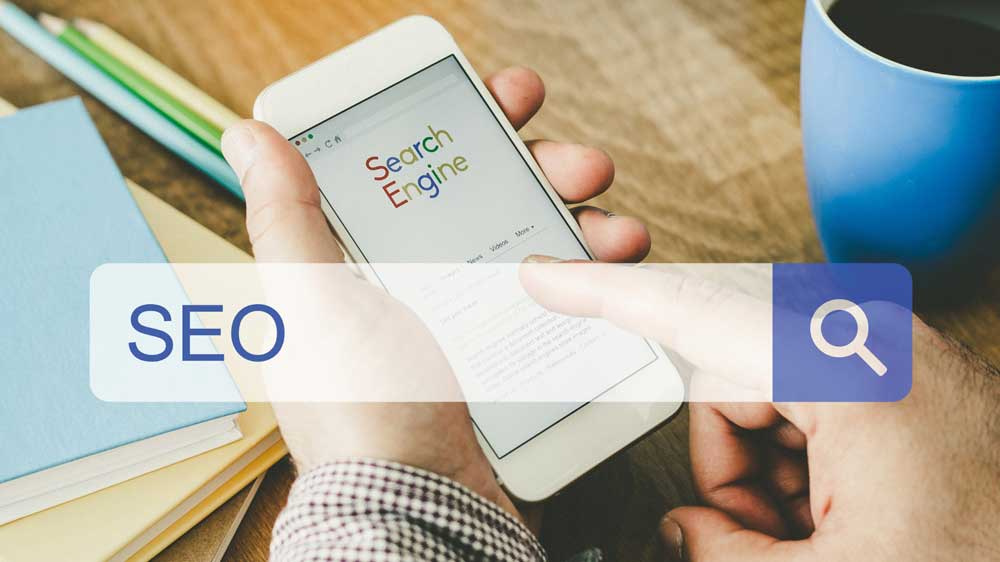 While the race is tight, Ahrefs comes out as the winner. Even customer reviews continually contrast these platforms to Ahrefs. While Moz is equally easy to use and informative, customers say that it doesn't do as thorough of a job as Ahrefs.
They find Ahrefs easier to use and more informative in terms of ranking higher when optimizing the website.
Optimizing a website is usually the first thing a company does because this is the first thing that matters in terms of ranking. Search keywords are great because they will allow your site to be indexed among the web crawlers. People will be able to find you with greater ease.
However, if your site loads slowly, if they must wait for information, or if your content isn't informative, your organic traffic (and any traffic, for that matter) will leave in an instant. People don't want to wait for results. They want instant access to information. Therefore, a website first needs to be optimized for speed.
The keywords will bring them there, but the optimization and information located on the website is what will keep them returning.
Side By Side Comparison
These platforms operate differently. There is no denying this fact. Ahrefs and Moz are great for overall optimization from the website to the keywords. Both will analyze your competition's keywords for popularity and the backlinks for effectiveness as well.
Majestic is very different. While it does many of the same things, it just does it differently. It goes more by optics and brand recognition. It allows companies to establish credibility and readership trust. By focusing more on this area, by default companies will rank higher and receive larger amounts of traffic.
Ahrefs Keyword Explorer
Ahrefs was created to help businesses rank on the first page in search engines. It provides an overview of what works for your competitor and shows you what you can do to increase your rankings.
The domain comparison gives a side-by-side analysis to determine the strength of your site. It allows you to view what areas need improvement, and how you outrank your competition as well.
It will provide you with:
Insights on Cost Per Click (CPC). It highlights organic and paid traffic results according to the month. It will show you which month trended higher in terms of driving traffic. It helps you monitor what keywords work and which ones need replacing.
Domain Comparison. This compares backlink profiles of five individual domains. It allows companies to compare metrics in a side-by-side evaluation to see which is the strongest.
Bulk Checker for Backlinks. The ability to view metrics for 100 URLs. It checks for ranking, backlinks, social metrics, and amount of referring domains.
Parent Topic. This area shows if your target keyword will rank while targeting a general topic for the website. It shows if you change your keyword to a higher-ranking one, how much traffic you can expect. This allows for full optimization.
SERP Overview. Highlights the top ten keyword search results. It shows backlinks for each, referring domain, organic traffic, and the total number of keywords ranked.
Locates Content Gaps. It finds words that your competition ranks for, but you don't. It helps with organic traffic and ranking higher in search engines. A list of keywords that your website should be targeting is provided. This will help you rank higher.
Ahrefs can provide valuable insight when you are doing ad campaigns by illustrating which words will rank higher thereby receiving better overall results. Overall, it provides a clearer picture as to what areas need improvement on a website to rank higher.
It finds content gaps which can boost your rankings, plus the information provided can help in content curation. It will show you what areas are of higher interest to your target audience and help in optimizing your content so that it has higher visibility.
Majestic
Majestic goes into more depth when it comes to backlinks. Its usage is more to create brand recognition by linking to trustworthy sources. This is a good idea because companies want to establish themselves as experts in the field, and that their brand is the most trustworthy. What better way to do that than to point to websites that rank high in trust as well?
Trust Flow measures the quality of links pointing to websites and URLs. If the page contains a higher Trust Flow over Citation Flow, the links are generally good quality.
Flow Metric Scores are different measures of your content's impact. It allows users to obtain insights from noting where the balance between Flow Metric scores deviates from the norm.
Majestic allows you to compare the trustworthiness of other sites and provides information on which one to link to. Users will want to link to a site that has a high level of trust.
SEOMoz
What sets Moz apart is that it conducts site audits. The first part in ranking is to have a fully optimized site. This involves optimizing images, inserting high-ranking keywords, optimizing for speed, and more. Moz takes a more thorough approach to optimization which may help sites rank higher.
Conduct Site Audits. Moz crawls the site, recommends fixes or areas of improvement and uncovers technical problems.
The best part is that Moz makes suggestions for improvements. Many sites will notify you that a problem exists, but not necessarily how to fix it or what needs to be done. Also, if they do, the jargon is often too complicated for most people to understand. If you know what's broken, but not how to fix it, what use is the information?
Conclusion: Which One Is Best For Me?
They are all so close, yet so vastly different. Each does something a bit different, and not all platforms are targeted to the same experience level.
Ahrefs Keyword Explorer is great for startups or small businesses. It is the most comprehensive, and user-friendly. It will guide you through what needs to be changed on your website and how to fix them with greater ease.
Use Ahrefs if:
You have a limited/basic understanding of SEO and optimization
You value side-by-side competitor analysis
If you need an overall picture of organic traffic and how your keywords rank over time
Are doing ad campaigns or looking for help with social media
Majestic is a great platform, but it may not be for the beginner. A more experienced user will get more out of Majestic than someone who has a basic understanding of SEO.
Majestic is best for companies who:
Want to establish customer loyalty and trust
Need more brand recognition
If you want to be fully focused on backlinks
You want to know who is linking to you
SEOMoz (Moz) is very similar to Ahrefs in terms of what it can do. It is easy to navigate and easy to understand. Companies will not have great difficulty in navigating through the information and implementing suggestions.
Moz should be selected if:
You want to direct qualified traffic to your site
Need for your site to be fully optimized
Want to see how you rank next to your competitors
If you need to rank higher locally or want to increase local traffic
The best or worst thing about the internet is that people can locate your business on a global scale. This is great if you want to expand into other countries with products or grow your business. It's also beneficial if you own a large corporation with a global presence.
However, companies that offer local services or products may become lost in the traffic. This is where local listings are of more benefit. Businesses don't get lost in a sea of big corporations all vying for the same audience and are permitted to stand out on a local scale. Search traffic becomes more specific and efforts more concentrated.
Ahrefs becomes the winner simply because it does more overall. Most companies appreciate a platform that encompasses everything they need in one location. One location means one price tag and less time when it comes to optimization.
Whether the purpose is ranking higher in terms of keywords or optimizing the website, both really go hand in hand. No website ever "arrives" in terms of search traffic. Algorithms are continually changing, and what works one month may not be beneficial the next. Therefore, businesses need to focus on both areas.