When shopping for a new project management tool, it is imperative to comprehend the features and functionality of each to ensure that the correct technology is selected. Asana and Monday are project management software tools that boost collaboration, enhance productivity, and assist with complex project organization and workflow. Below is a quick high-level overview of each tool along with their strengths and weaknesses, comparing and contrasting the two tools to assist in your decision-making process.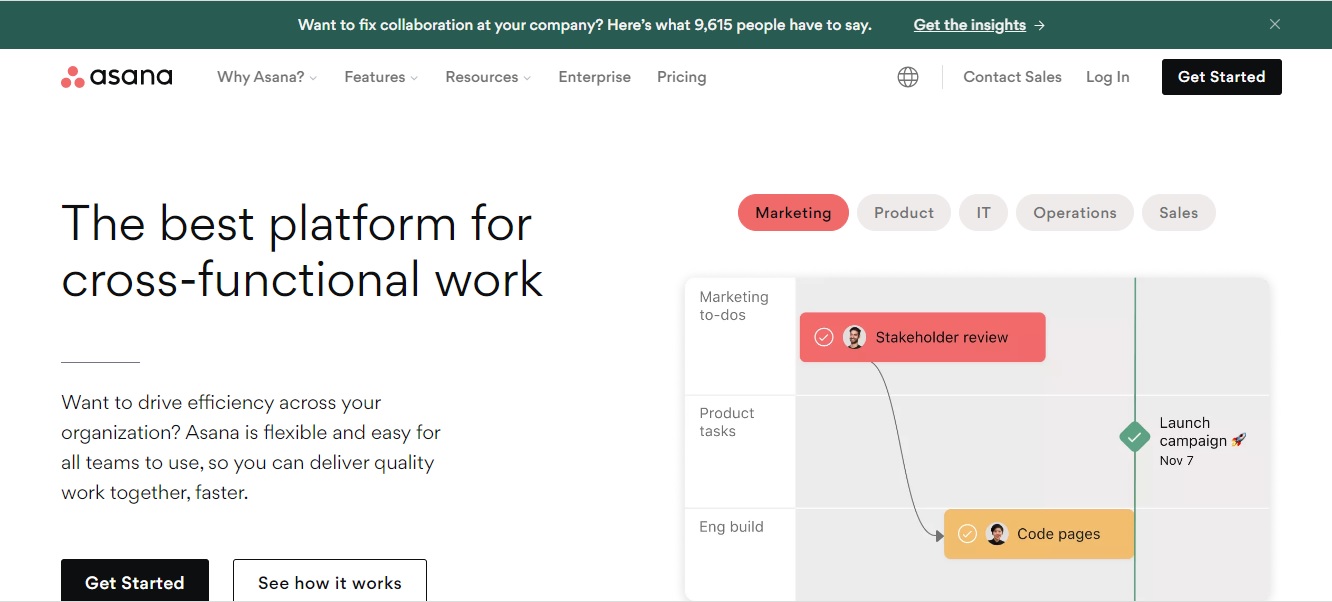 Asana
Asana allows workers to collaborate remotely and create project management and process workflows easily. Staff can collaborate in real-time and pull data from third-party applications.
Monday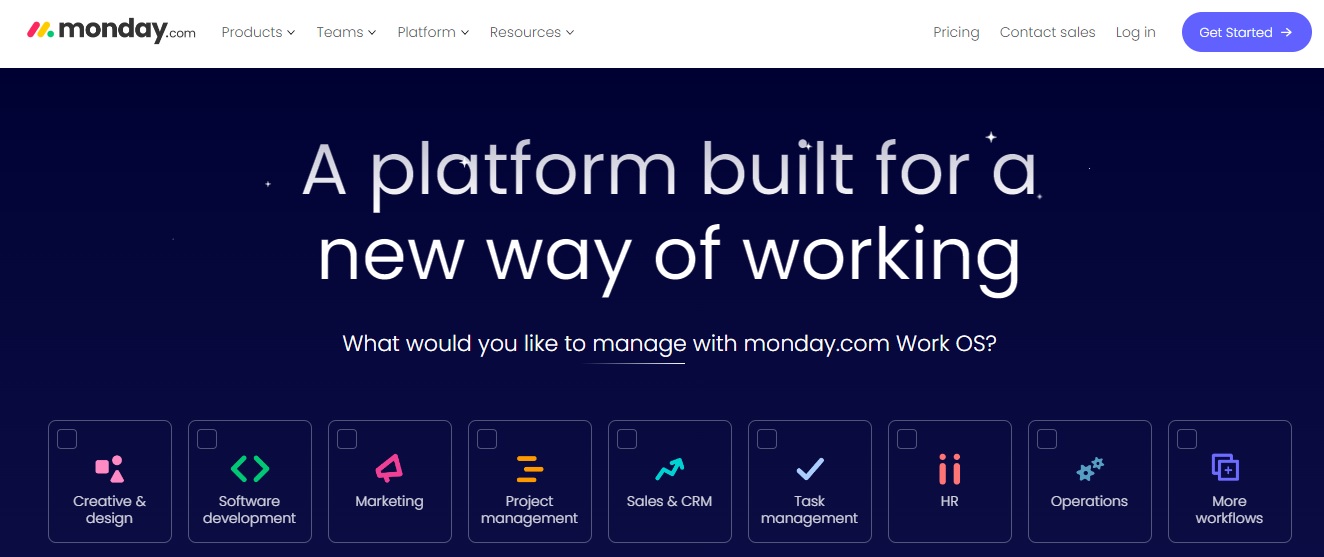 Monday promotes itself as a tool that eases collaboration and workflow that is completely customizable using an array of tools, apps, and dashboards to custom-fit a project management tool that serves your needs.
Features Comparison
Task Management
Both Asana and Monday are very popular project management tools; they aid teams in task creation, assigning deliverables, and project tracking to make management a simple and autonomous experience.
Asana is very user-friendly and allows employees to create new tasks, allocate due dates, send documents, initiate conversations, and track trends within the collaboration group. The visual layout of the tool is pleasing, and teams can be sorted via columns, lists, and boards. Once these groups are set, Asana's simple functionality allows for individuals and dates to be added easily as people may join the project or process as it develops.
On the other hand, Monday has a similar aesthetic vibe, but the dashboard includes additional timelines and progress bars for a clearer visual measure of progress. Monday has outstanding capabilities for assigning tasks to multiple team members and for the overall tracking of progress throughout a project. Using the timeline view, users have complete oversight of the projected project timeline, including all forecasted completion dates. Additionally, Monday includes an 'insights' tool which delves deeper into project detail and could help alleviate any future risk or roadblocks.
Both Asana and Monday make it easy to see project and task progress or changes made and support team communication. They can help to save time and increase productivity. Ultimately, the choice of which tool to use depends on the project's needs, but they both do a great job of task creation, assignment, and tracking.
Collaboration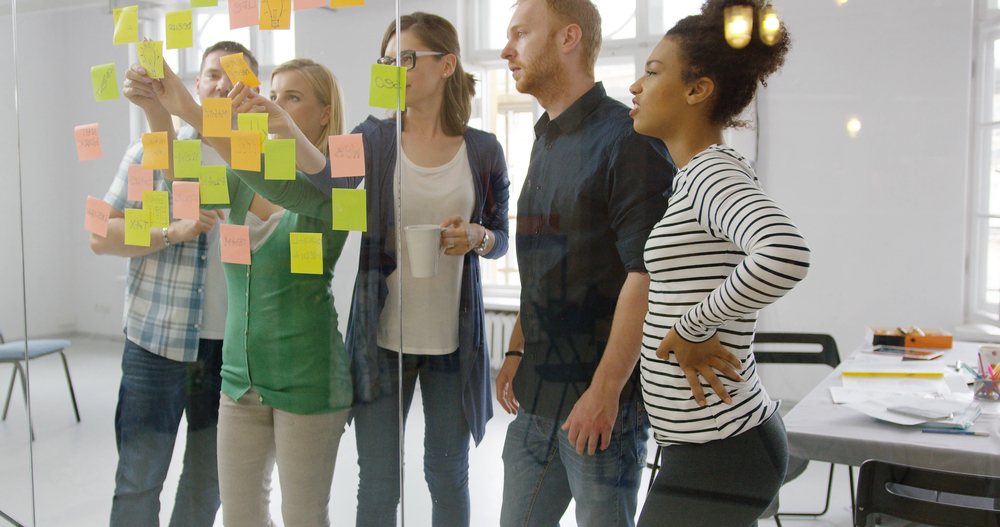 Both Asana and Monday feature an array of tools to allow teams to collaborate seamlessly. Both applications offer visual tracking features that move projects forward through the workflow, depicted visually through a chart or graph. Similarly, both tools also allow for the allocation of deliverable items to be assigned to people, so everyone knows who is responsible for each workflow item which eases roadblocks based upon confusion regarding responsibility.
As mentioned, Asana is a user-friendly tool with a visually appealing layout. The tool allows users to create their own workflow capabilities – either through their own design or by selecting some of their ready-provided templates. One of the best features of Asana is the ability to custom-create team dashboards that are uniquely tailored to your company's needs. Documents and files can also be used to file in a highly organized fashion.
Monday shares some of these great features, too, such as the custom workflow feature, but what sets it apart is the popular "drag and drop" interface which makes task assignments and call-to-actions a breeze. Users also rate Monday highly on their comprehensive project overviews, showing all stages of the project lifecycle.
Project Tracking
Ultimately, one of the most important aspects of a project management tool is its ability to assign and track tasks efficiently and simply. Asana and Monday boast the ability to visually track multiple projects and give individuals the power to move the project stage as they advance. Both tools have various methods to notify and remind stakeholders of due dates.
When it comes to reports and analytics, both tools provide different features. Asana mainly focuses on reporting progress and helping teams visualize a project's progress. The tool includes advanced features like the Timeline, Burndown Chart, and Milestones, which teams can use to monitor their progress. Asana also provides users with a Visual Overview which shows a bar chart view of the entire project's estimated completion time.
In contrast, Monday mainly focuses on analytics, providing information on resource allocation, workload tracking, task completion, and team performance. Monday includes advanced features such as the Project Dashboard, which gives users a holistic overview of their entire project and KPI tracking and forecasting to help managers predict and prevent delays in project delivery.
From this, Asana seems stronger at physically tracking the progress of a project, whereas Monday offers the ability to export metrics to review overall team performance, which is incredibly helpful from a management and process perspective.
Pricing and Plans
Both Asana and Monday are geared towards staffing numbers of two to 1000 employees and are priced accordingly with a crowded and competitive marketplace for project management tools.
Despite multiple reviews online that outrank Monday to Asana, Monday is priced a little more cheaply than its competitor. However, there are areas where efficiencies can be found when you sign up for monthly services versus an annual subscription.
User Experience
Asana users rate the tool highly for its simple user experience and seamless collaboration capabilities with co-workers. Asana has been widely criticized that the project support is only for their top-tier enterprise customers, whereas Monday provides 24/7 access for technical support. However, Asana does have a discussion forum and online academy for troubleshooting and training.
Overall, Monday is a stronger analytical tool (coupled with its collaboration and management abilities) for reviewing macro-perspective data, and Asana is better for team collaboration and hands-on project management only.
FAQs
Are both tools suitable for small businesses?
Yes. Both applications are completely customizable and scalable, so as your business and staffing needs grow, these tools can grow with you.
Are there any no-cost plans for Asana or Monday?
Yes. There are free versions of both tools, but they are limited in capacity, user capability, and storage options. You could have a small group of employees start using the free version to test the potential, but for more extensive use, the paid plans are much superior. Both plans offer demos and trials so you can evaluate the tool's effectiveness.
Can you customize both tools?
Both Asana and Monday are tools that can be completely customized to fit the needs of your workflow.
Conclusion and Recap of Capabilities 
Both tools bring tremendous value to companies, depending on your goal. Here is a quick recap of the main difference.
Asana has been designed to be a task-oriented platform with a focus on creating one-time and repetitive tasks, tracking them as they are completed, and providing an overall view of work status.
Monday is designed to be more goal-oriented, focusing on setting up projects and tracking the progress to complete projects. This can make it a better choice for larger teams working on longer-term, more complex projects. Excellent data production on productivity and progress is beneficial for larger corporations refining their workflow processes.