An influencer is commonly defined as an individual with the platform and ability to influence or persuade others on a mass scale. Influencers are ranked by their social media presence and volume of followers and are often sorted into categories such as micro, mid, macro, and mega. Micro-influencers fall into the under 5000 followers category, and macro and mega surpass the million mark.
Popular social media apps such as TikTok and Instagram are like a black hole of highly entertaining and fascinating unbranded and branded content. You can find anything and everything interesting! Glamorous grandmas or "glammas" dispersing advice? There is a niche for that! Do you want to renovate and build out a sprinter van and live nomadically across North America? Yup, social media has you covered there, too. And don't even get started on puppy influencers because they are a thing, and those pups probably earn more than you and have a more extensive, better wardrobe than you, too.
Now here is the clever part of an influencer marketing strategy. In the past, corporations would have to run expensive advertisements in niche publications or commercial slots throughout specific shows which had a following from their exact targeted demographic groups. Traditional marketing and advertising is a costly foray. Social media and online interest websites have transformed traditional marketing methods and turned them on its head.
It is easy to dismiss the power of social media influencers, especially if you spot them snapping photographs in a trendy coffee shop or taking selfies at a local hiking spot. However, do not underestimate their power.
Forbes magazine reports that influencers sold over 3.6 billion dollars of merchandise in 2022 via the LTK app. When viral Instagrammer Emily Travis of Champagne and Chanel got married last year, thousands of her followers tuned in to watch her big day – all of her trade partners and affiliates were tagged.
Influencers, specifically ones with a clear niche, bring an engaged and interactive targeted audience keen for information and discussion. Social media has mass followers but still retains and promotes an interpersonal connection, so it has shattered traditional marketing concepts.
Benefits of Influencer Marketing 
As discussed, influencers within a specific niche or even within the broader scope of topics come with their own number of targeted followers, which is incredibly helpful for a large business attempting to reach a specific demographic. Multiple influencers wearing or using products dramatically leads to increased brand awareness within the designated targeted groups.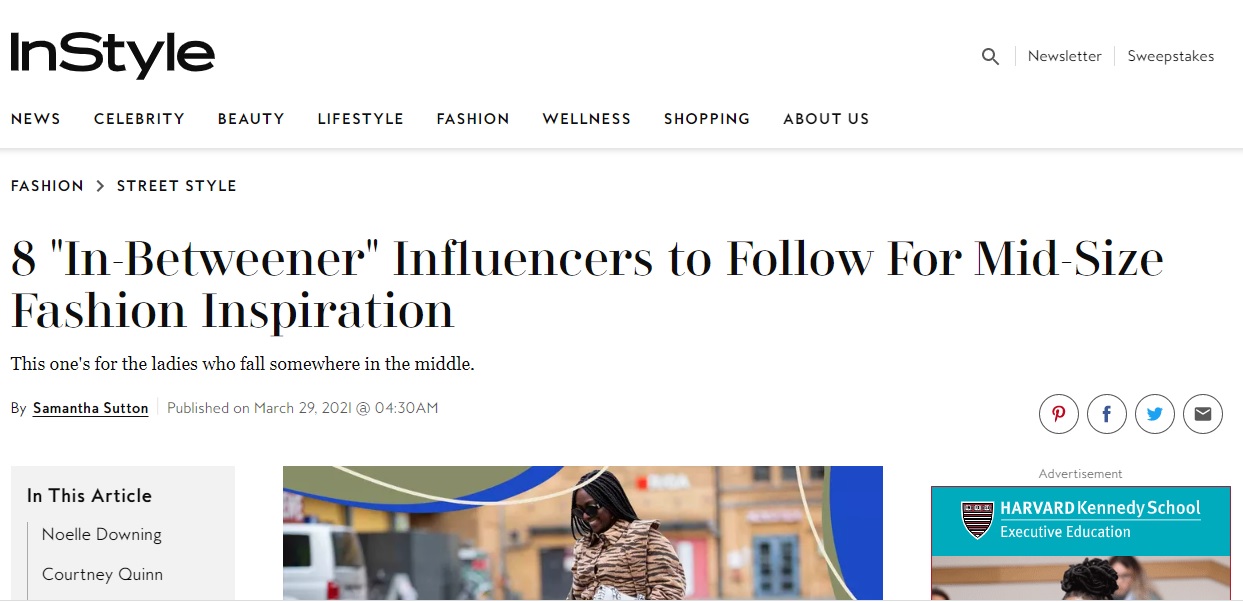 Influencers spend much time, energy, and focus on building their platform and followers. Some of the best influencers or bloggers grow their followers organically and by consistently producing branded content representing their chosen niche's values and themes. Followers have often witnessed their favorite influencers' growth and explosion in popularity and deeply value and trust their recommendations. A great example of a very specific niche is the rise of the mid-size fashion influencer genre. The genre exploded as women were tired of supermodels selling clothing that did not suit women with "real" bodies; thus, a trend was born. These "just like you" 'grammers are digging through Highstreet to find the best outfits for women who want flattering and well-made clothing.
One of the huge benefits of influencer marketing has to be its transactional nature, with followers able to interact, ask questions, and just chat with their influencer. This enables followers to ask specific questions about products, leading to improved engagement from followers and an increased number of successful conversions.
With the continuing decline of print and many people cutting cable television out of their lives in favor of cheaper streaming applications, it is becoming more challenging for brands to engage with their target markets. Partnering with influencers allows brands access to a new core of receptive customers. Also, partnering with a good mix of micro–macro influencers is much more cost-efficient and likely to have an increased reach.
Key Strategies for Successful Influencer Marketing Campaigns

When evaluating successful social media influencer and brand collaboration marketing campaigns, it is always clear which ones have been planned and executed with a clear set of goals and objectives. It is always abundantly apparent which brands align with certain influencers' tone, style, and typical product selection. Have you ever watched a celebrity awkwardly present a pharmaceutical drug or a can of soda? Those campaigns aim for mass recognition from the celebrity cameo, but as the Business Day article discusses, this can lead to inauthenticity and a lack of credibility when not properly aligned.
So, a much better example of authentic brand alignment and authenticity would be Lululemon's Ambassador campaign, in which the athleticwear giant sponsors real-life and local fitness gurus. Local fitness leaders who maintain active and highly-followed social media accounts are added as local ambassadors and regularly work with stores in person, running featured workouts in the store. This clever content marketing campaign aligns authenticity and locality in one swoop. It focuses on the micro-influencer to create a community that also happens to buy high-end and expensive leisurewear. The recent newcomer to the high-end athleisure space, Vuori, seems to be taking heed of Lululemon's strategy and endorsing local fitness ambassadors.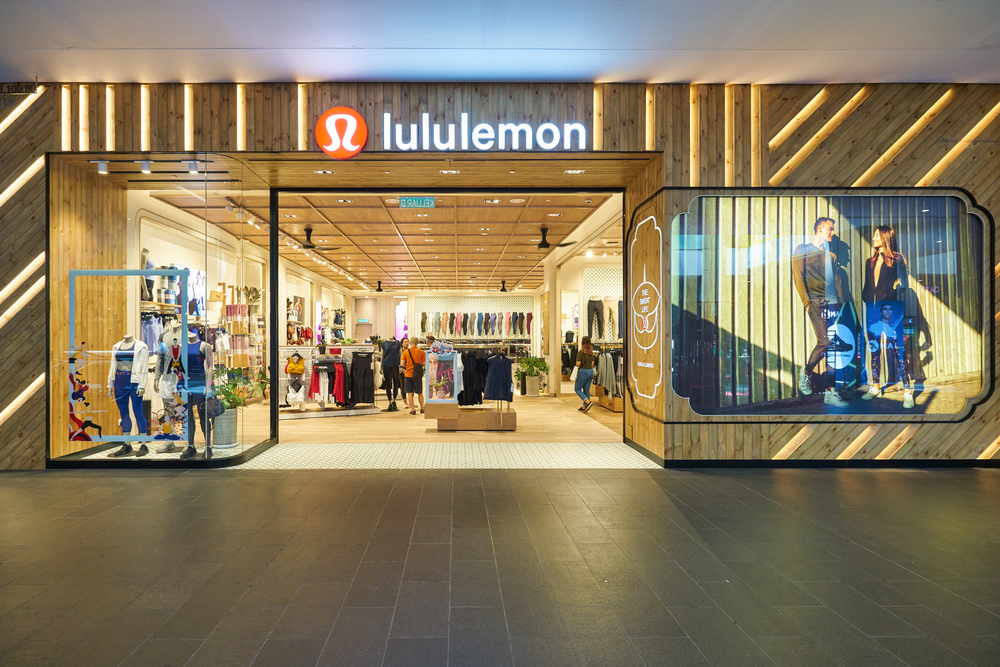 One of the great things about influencer marketing efforts is that it also serves as a quantitative tool, unlike other older marketing strategy forms. Due to the nature of linked products, for consumers to shop and the influencer to receive a commission, companies can tally up revenue generated from specific campaigns and watch as trends develop for more comprehensive strategies and alignment. This, coupled with analyzing the sponsored influencers' multiple social media channels, can also help drive messages further and push revenue margins higher.
Challenges and Risks of Influencer Marketing
Like any business, hiring can be challenging, and you always want to ensure that you hire the right influencer who shares the ethos and vision of the company. Handing over the reins to a social media influencer has an element of risk should they post something at odds with the company's beliefs.

Recently, Kanye West lost multiple brand deals and product collaboration projects after posting anti-Semitic statements on his Twitter feed. Not only did the contents of his personal tweets incite outrage, but Adidas' slow response to comment and cut ties with the megastar drew enormous attention and bad press. The popular adage that there is no such thing as bad press simply does not apply in this scenario. With this in mind, it is essential to vet your influencer partnerships carefully and ensure that their posts are consistent, professional, and free from past and present controversy.
When working on a collaboration, expectations and contract terms must be discussed, such as the number and frequency of ads plus the typical content. The FTC (Federal Trade Commission) still regulates social media. All brand collaborations and sponsorships must be outlined in the body of text beneath the visual and possibly even in the language of the video, if applicable.
Best Practices for Successful Influencer Marketing Campaigns
It is imperative to select your influencer partners carefully and work on a longer, more organic relationship rather than a one-off sponsorship. This adds to the authenticity of the collaboration that the trusted advisor to thousands of followers likes your product, rather than just a contractual relationship.
As outlined, the frequency and number of posts and other influencer content should be outlined within the agreement, but the influencer should be able to express themselves creatively on any social media platform regarding your brand however they wish. Again, analyzing key metrics is essential in understanding the reach and success of the collaboration and offers critical insight into future partnerships.
FAQs
How do you measure the success of an influencer marketing campaign?
Social media campaigns are entirely quantitative in most respects, so it is very easy to review metrics and revenue.
What are some common mistakes to avoid when working with influencers?
Many things can go awry with influencer partnerships; however, starting with a contract and outlining clear objectives and expectations is a great way to commence a relationship.
Many influencers, especially in the micro space, still maintain full-time jobs, which is always something to be mindful of.
Is it necessary to pay influencers for their services?
Yes, most influencers expect to be paid, especially if an agreement is in place, which is essential for your brand protection. This can be a monetary payment or a payment of goods.
What types of businesses can benefit from influencer marketing?
A huge array of businesses can utilize the services of a good influencer – from travel to kitchen goods and automotive. If there is a niche for your brand on Instagram, there is an influencer you can partner with.
How can you ensure authenticity and transparency in influencer marketing?
The FTC is very clear regarding ads and collaboration – and all adverts must be labeled as such. Authenticity is ensured after careful research and following your chosen influencer for some time. If their personal ethos matches your platform, it is likely a good match!
Conclusion 
As outlined, there are always risks in allowing outsiders to represent your business. But with careful alignment practices and clear objectives, influencer marketing is big business! Forbes listed digital marketing as one of the fastest-growing areas of business for 2023. So that 3.6 billion dollar number for 2022 is only predicted to grow. With this in mind, it is an influencer's world, and your customers are scrolling by.