Email outreach tools like cold email or email marketing are crucial to ensuring companies have the ability to reach a massive audience through email in the shortest amount of time possible.
When choosing the best email outreach tool for your business, you and your sales team always want to weigh your options and look for the services that will benefit you the most.
This article will discuss three of the best email outreach tools to maximize your reach for optimal results:
Snov.io
Pitchbox
Reply.io
What to Look for in Email Outreach Tools
When you are trying to get optimal outreach with emails through methods like cold emailing, you want to ensure you have tools that are built for the job. Each company, organization, or individual has a purpose behind their mass emails, and the features offered by the outreach tools must match your goals.
To get the best tools, many features are essential for securing the best results when sending an outreach email.
Scheduling (Sending Emails at the Right Time)
One of the most popular email marketing tools is the ability to schedule following the cold email outreach. This is a fabulous resource for businesses and marketing. It is also a great way to perform a cold email outreach to get your brand out there and noticed quickly.
With this outreach tool, you can send monthly flyers, reminders, follow-up messages, and so much more – including cold emails and outreach emails – without lifting a finger.
Customization (To Make Yourself Stand Out)
Customization is crucial for outreach capabilities. You want your emails to be as customized as possible so that the brand, company, marketing campaign, etc. are easily personalized, ensuring the public knows exactly who is sending the email and that the message is direct.
Logos, signatures, and even the font can all increase the outreach of your emails.
Analytics (To Reach the Masses)
Having a good email marketing strategy in place is key when looking to get the maximum outreach possible through email.
With tools that offer quality analytics features, you can adjust your outreach goals and strategies to be more efficient and effective. Things to look for include:
Number of clicks
Email opening rates
Delivery rates
This information will help you get an understanding of what is working in your emails and what is not.
The Best 3 Email Outreach Tools: Snov.io vs. Pitchbox vs. Reply.io
The three best email outreach tools available today are Snov.io, Pitchbox, and Reply.io. Each outreach tool is fantastic to get your emails exactly where they need to be for marketing and outreach optimization.
While each is a fantastic email marketing tool that will make emailing a whole lot easier, they are also very unique from one another, giving them each a reason to stand out in their area of expertise.
Snov.io (Email Finder and Large Scale Outreach)
Price: Pay-as-you-go credit-based
Snov.io is an impressive email outreach tool great for business or marketing purposes.
This email marketing tool allows you to create a personalized email account with credits per month instead of a set subscription.
Snov.io will also find contacts from social media like LinkedIn, Facebook, Instagram, etc. and export them to your email list. With easy integration with other great applications and a straightforward platform, this blogger outreach tool is the perfect cold email outreach tool to make a ton of connections online.
Pros:
Integration ability for a variety of apps
Great features such as email tracker, finder, and verifier
Customizable to make your marketing campaign unique
User friendly
Cons:
There is some trouble with the email finder
Credit-based billing system
Pitchbox (Influencer Outreach & Link Building Platform)
Price: $395 per month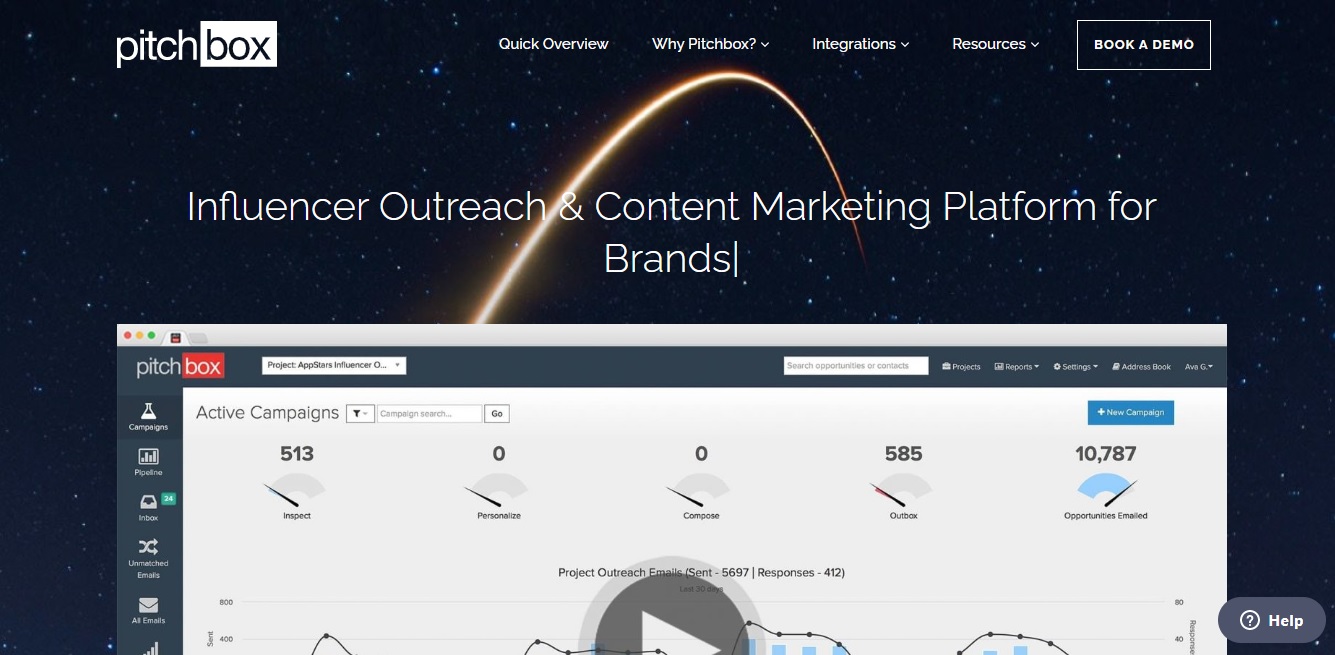 Pitchbox offers customers a fantastic user experience with an easy-to-navigate interface and top-of-the-line personalization features to enable the delivery of bulk email and other forms of cold email outreach.
The cold email program provides a great email template for a variety of purposes, as well as features to increase the outreach of your company's email capabilities (including blogger outreach, a cold outreach campaign, marketing automation, etc.) You can use this cold email tool to reply quickly, send mass messages, and build your network through cold emails.
Pitchbox integrates with a bunch of great companies, including SEO tools, to optimize email deliverability to get the attention of influencers and bloggers everywhere.
Pros:
Automatically sends follow-up emails when there is no response to the first one
Templates are personalized and saved for life
Keeps you linked with different social media and SEO tool sites to increase reachability
Provides pipeline reports to monitor opportunities and places them in a CSV file
Cons:
It can be tricky for inexperienced users to navigate
A little overpriced
Reply.io (All-in-One Sales Engagement Platform)
Cost: Individual $60 per month/per user, Professional $90 per month/per user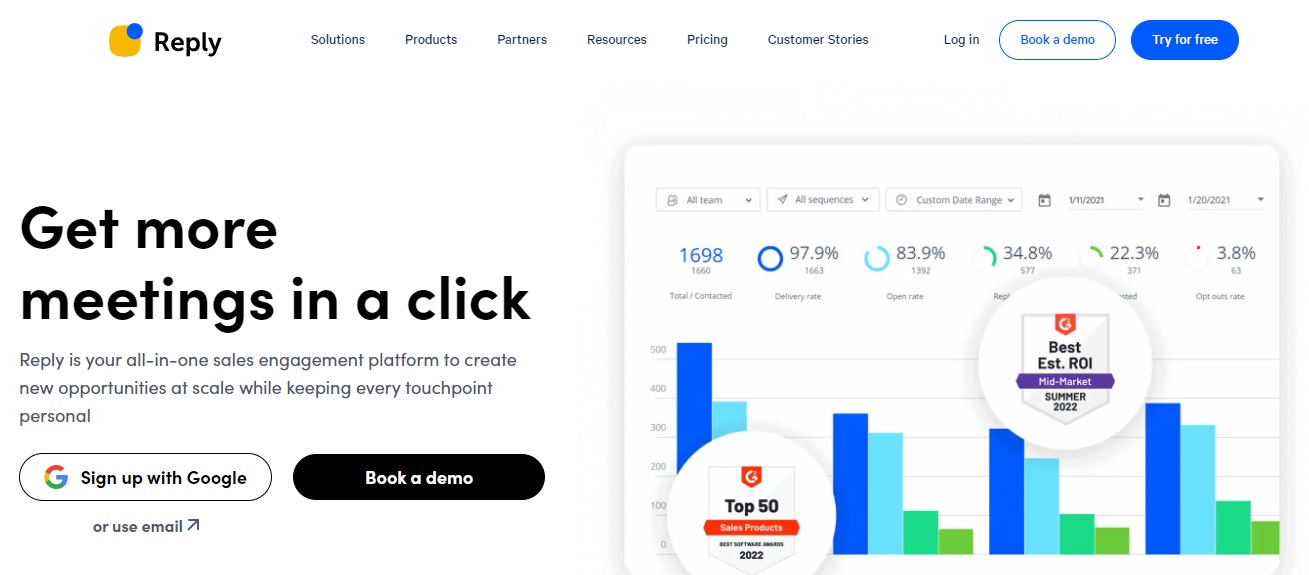 Reply.io is as straightforward as it gets. This email app has great auto features that can make creating a personalized email campaign quick. You can connect this app to your personal Gmail account to avoid the use of a third-party email.
With the ability to connect with LinkedIn, you can quickly communicate with the people in your network. Even better, this app is user-friendly, with all the most important features at your fingertips.
Pros:
Easy to navigate
Affordable services
Excellent automation abilities
Effective analytic technology
Cons:
Low-cost subscriptions reduce the emails you can send
The integrations aren't as extensive as other services
Which Email Outreach Tool Is the Best?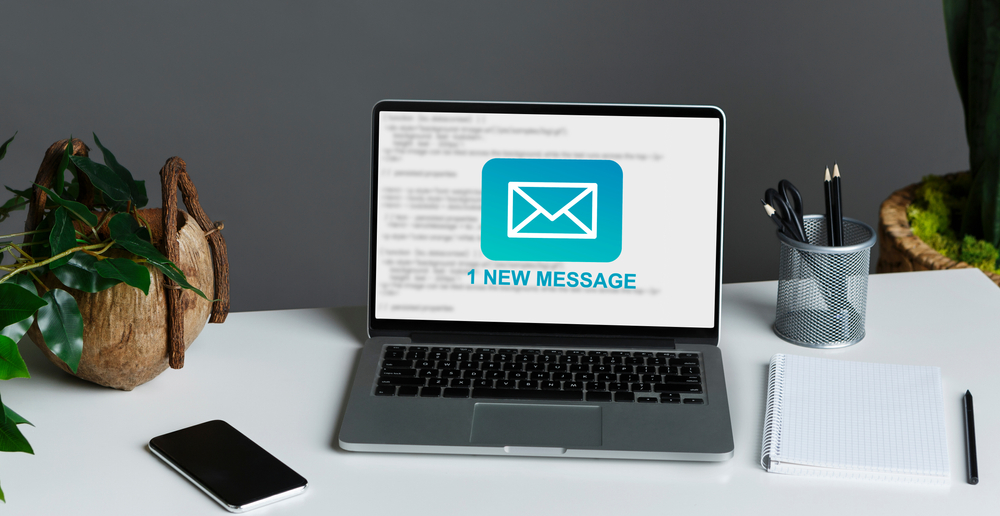 The email outreach tools you need for an email campaign or an outreach campaign are based on the features that mean the most to you and your goals. Each of these programs has similar features but also offers its own unique twists.
When looking through the most critical aspects of an email outreach tool, we found that each of the brands deserves an award for being the best in their class. We divided these awards into three different categories.
The Best Email Outreach Tool for Advanced Features: Snovio.io
Snovio.io offers dozens of valuable and advanced email outreach features for your cold email campaign or any other type of email outreach campaign. This service doesn't only provide email extractions from the internet; it also combines various tools to enhance your communication and expand your network.
While Snovio.io is full of an extensive library of features, here are a few of them:
Gets the employee list from any website
Finds email addresses from LinkedIn
Technology checker
Email verification
Sends emails through Gmail and offers Gmail Tracker
Drip campaign available
Performs domain searches
The Best Email Outreach Tool for User Experience: Pitchbox
Pitchbox is ideal for anyone attempting to navigate the online world and reach out to grow their network through cold email software. Just by using keywords, this company will help you find bloggers and influencers with a similar target audience to you through its outreach software.
The program is easy to navigate, with features that are straightforward and beneficial to anyone using it.
Some of Pitchbox's best features include:
Locates influencers and their emails
Allows you to follow influencers without leaving the site and reply to emails quickly
Offers a quick preview feature to determine what you want to follow
Lets you personalize templates and save them forever
Sends follow-up emails
Set up to not re-send an email if you receive a response from each address
The Best Email Outreach Tool for Cost and Subscriptions: Reply.io
There are many excellent email outreach programs available online for all different purposes, including sending cold emails, sending an outreach email, or finding the right inbox. However, many of these email automation programs come with a significant price tag.
Reply.io is a very affordable email outreach tool with subscriptions starting at just $60 per month and a risk-free 14-day free trial. With this plan, you have access to tons of fantastic features, such as:
Email sequence for various purposes
Chrome extensions
Email tracking
Click, reply, and open email tracking
Pipedrive integration
Basic reports
Who Should Use These Email Outreach Tools?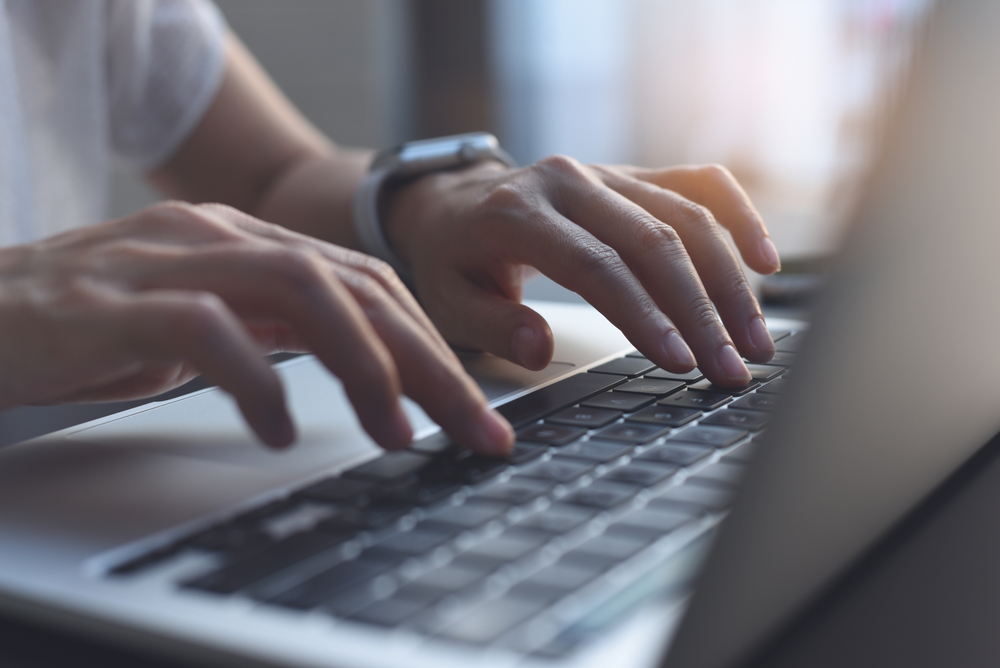 Each of the options listed above is an excellent resource for all types of online communication, marketing, and outreach needs. However, some of the services provided are designed to target personalized goals specifically.
When to use:
Subscribe to Snov.io for Cold Emailing

Snov.io is best for cold emailing. This is ideal for companies or individuals looking to increase their communication with the public to grow their businesses.
Snov.io is also ideal for mass marketing. You can use this service to quickly send out massive amounts of fliers, brochures, or other marketing information.
Use Snov.io if you are trying to increase sales.
Subscribe to Pitchbox for Emailing Influencers

Pitchbox is the best platform to increase your communication with reputable influencers.
Use Pitchbox to locate influencers with the same targeted audience as you and send them emails quickly.
Pitchbox is perfect for anyone and is a powerful tool to track and build relationships with bloggers, social media influencers, and other great connections.
Subscribe to Reply.io for Marketing and Sales

Reply.io is ideal for preparing and implementing marketing campaigns.
You can use the advanced features offered by Reply.io to create a strong outreach system thanks to their quality analytic sales and reports provided to every user.
Reply.io makes marketing easier for everyone with quick follow-ups, automatic responses, and an engaging, easy-to-use platform.
Conclusion: Which Is the Best Email Outreach Tool?
The obvious answer here is all of them. All three of the services listed above offer fantastic features that can increase your email outreach by an extreme amount.
Whether you are looking to increase sales on specific products, promote upcoming events, or simply reach out to the community to grow your professional network, there is an excellent tool for you.