If we are to consider the top five social media apps in our world today, Instagram will be one of them. Having almost 30 million registered business accounts, it has helped with marketing. The platform is enormous, with nearly a billion registered users.
A fair share of Instagram users are millennials in the age group between 18 and 26. Your business can use this demographic to establish its customers. Many companies have tapped into Instagram over the years. As a result, the competition is stiff. With a foolproof marketing strategy, however, you can give your business the needed exposure.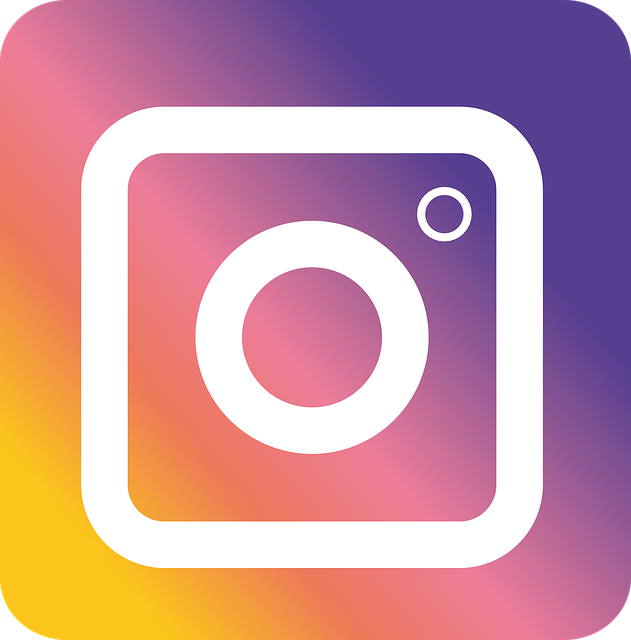 As a result, you might decide to make Instagram your primary social media marketing channel. You might even choose to use it only for traffic generation. Knowing how to use it to your advantage will stand you out from the pack.
Here are eight Instagram marketing tips that really work.
Create an Instagram Business Profile
Without a doubt, anybody serious about marketing on Instagram should have a business account. Even with a personal account, you can switch to a business account. Forget the fact that some people claim the Instagram algorithm favors personal profiles. With a business profile, you will have access to many crucial features and tools that will help your brand.
The benefits that come with a business account makes it worth it. Some of these are:
Ability to create links on your stories
Access to Instagram insights
Your brand features on your profile
You can advertise and have promoted posts on Instagram
For you to succeed in Instagram marketing, the first two benefits are crucial. These are, however, not possible with a personal profile.
Don't Always Center Your Post Around Sales
Many brands make the mistake of treating Instagram as a marketplace. As a result, they tend to be aggressive with sales and make sales pitches in a bid to attract people.
The flaw with this is obvious. Many people will ignore it, and in time, the post will disappear because the Instagram algorithm will come in and get the posts out of the way for better ones.
When people visit Instagram and other social media accounts, they want entertainment. They want to catch up with families and friends as well. Someone who wants to buy something would rather head to Amazon rather than Instagram – understand this!
The idea is to use product teasers in your post. This involves emphasizing the benefits of your products in a bid to make people excited about it. This is better than slamming your product at people via your post. You can also offer discounts and coupons. As long as it is not pushy, you will get the attention of interested buyers.
Partner With Targeted Influencers
Doing hard work from scratch might not be feasible for many people. This is why partnering with other people that have reached their goal is a good idea. These are people that have successfully established their brand and already have a loyal fan base. Getting your brand before this target group is a nice move.
Instagram influencers are people and brands with a huge fan base. They have a loyal fan base that trusts their recommendation. Make sure, however, that your influencer has a fan base relevant to your business.
The goal of this is not to make sales from your effort. Rather, your focus should be about creating an effective and long term marketing strategy leveraging your chosen influencer. You should aim to get people to trust you. When this happens, doing business with you will be easy.
Employ the Power of Instagram Insight
Instagram insight helps you better understand your account. It is statistics regarding your account that reveal important information like engagement data and impressions.
You get to know if you have promoted your account to the right set of people because you get to see detailed demography of your followers. In other words, it helps you know if you are attracting your potential customers.
There is data available for all posts you make. You will see the posts that are doing well, and this allows you to reproduce that same success again. You can also use additional Instagram analytics tools available. Some are free while others are paid.
Create Instagram Stories
For people and potential customers to notice you, you have to engage them. This is where Instagram stories come in. These are videos and photos that disappear after 24 hours, similar to WhatsApp status and Snapchat.
Interesting content such as this will keep your followers engaged. People will notice you and will be more inclined also to share the interesting content that resonates with them. As a result, the effort you invest in making such stories is well worth it. Meanwhile, they are simple to create and require no elaborate preparation to get your media before the target audience.
Use Your Own Branded Hashtags
To be successful with your Instagram campaign, you need a custom branded hashtag. The idea is simple; the more people that make a post with your branded hashtag, the wider your audience will be and broader your reach.
Make sure you use a simple hashtag. You know the brand using #Shareacoke. Coca-cola encouraged people to share their stories using their hashtag. This is a perfect hashtag campaign that has tweets in hundreds of thousands.
Using generic hashtags such as #love, #joy, #travel, etc., makes no difference. These are common hashtags often used on Instagram; hence, your post will never stand out with it.
Create Sponsored Ads
Instagram ads are pretty common. The good news is that you can control what you spend on an ad. You can use the carousel feature to show a single sponsored ad. With ads, you get to target a new set of audiences that could be followers and potential customers.
Ads allow a wide range of people to see your pictures and updates, increasing their reach to the length and breadth of Instagram. The idea, however, is to use engaging content that fits your target demography.
Your top posts are terrific tools you can transform into a sponsored ad.
Collect User-Generated Photos
With your audience base, no matter how small, you can leverage that to come up with useful content for your page. Interestingly, your followers will love the idea due to the authenticity and unpredictability.
Anyone on Instagram will love the idea of growing their followers the same way you want it. If they are aware you can select their photo for a regram after tagging them, it encourages them to post consistently.
You can make this a weekly activity in which you chose user-generated content randomly. It is important to, however, bear the following in mind:
The photo should fit your brand
The person you are choosing should have a big follower base
The photo should be appropriate for your audience
All in all, the photo you want to choose should resonate with your brand. Try and mix up your choice of photos as well and watch as your followers and engagement grows.
Conclusion
Instagram is one of the leading social media sites that have a lot of potentials. Thousands of businesses have used Instagram as a marketing tool. Much of what they did revolves around the marketing tips discussed in this article.
Follow the tips and watch as you build a loyal customer fan base and increase sales on Instagram.