Finally, you are ready and excited to take your business online. You're all fired up until you discover there are so many SEO tools from which to choose. As much as it is essential to use SEO software to grow your small business online, picking an underperforming SEO program can significantly slow down your online presence.
It is usually an uphill task for small business owners with no SEO experience to comb through the various tools available for their online venture. To save you time, effort, money, plus the frustration that comes from using a less impactful SEO tool, we have compiled a list of the 5 best SEO software programs any small business should consider incorporating into its website.
1. Google My Business
One of the first and most vital things you can do for your local online business is to get a Google My Business profile. Besides being a free tool and also helping your website to rank higher, Google My Business lets you drive traffic to your site. Potential clients can quickly learn more about your business – what you do, your business name, contact information, reviews, business hours, location using Google Maps, business images, and so on.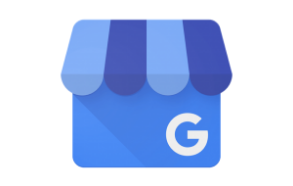 Here's an exciting feature of the Google My Business software that any business owner should maximize. The tool allows you to build an appointment app plus a messaging platform into your listing! That means your clients and potential customers can leave you a direct message or book appointments using Google My Business.
No business seeking rapid growth should go online without integrating Google My Business. In our opinion, this tool is an indispensable SEO program for businesses and deserves the first spot on our list.
2. Google Analytics
Another powerful SEO Software suitable for small businesses is Google Analytics. Although the tool is entirely free, it doesn't make it any less powerful. Google Analytics helps you track traffic to your website. In other words, you will be able to know which of your marketing strategy is bringing in more visitors to your site. You will also be able to tell the pages on your websites that attract most visits (preferred content), the device with which most visitors view your site, how long visitors stay on your website, the demographics of your visitors, and so on.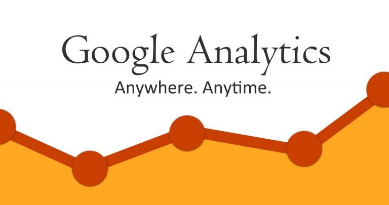 All this information will help you in optimizing your conversion rate43. In simpler terms, you can use the information gathered from Google Analytics to decide what marketing tactic to improve upon to make more visitors stay longer on your website. The longer visitors remain on your website, the higher the chances of conversion (becoming clients). With Google Analytics, tracking the progress of your business is a lot easier.
3. Screaming Frog
The Screaming Frog deserves a spot in the top 5 best SEO software for small businesses for several reasons. First, it has both a paid and free version which offers up to 500 web pages. Cool, right? The Screaming Frog tool can crawl all sub-domains to obtain a detailed audit of your pages. The tool surpasses by far many other crawling programs such as SEMrush and Ubersuggest.

All that is required after downloading the software is to insert your domain name, and the Screaming Frog will quickly perform a technical SEO assessment of your website. Instead of manually auditing every webpage, this powerful SEO software can generate a detailed audit of your web pages in a matter of minutes. Every business deserves to have this exceptionally detailed crawler for conducting SEO.
4. Moz Local
Your website ranking is greatly affected by your citations. A mention of your business name, address, or phone number on another website is known as a citation. Citations are more common with business directories such as Bing Local, Yelp, Facebook business pages, and so on. As a business operating online, there's a need to make sure your information remains consistent wherever it appears.

Auditing your citation is a lot easier with the Moz Local tool. The software can help you keep tabs on your data across all directories. Moz Local shows you any inconsistency in your listing or if there's any vital directory you've missed. Having duplicate listing could negatively affect your website ranking. With Moz Local, you will be able to avoid such costly mistakes.
5. Google Search Console
So, you finally got your website up and running. You've also installed some of the most advanced SEO software optimized for small businesses. However, a few months down the line, your website doesn't show up on Google search engine! What went wrong? Simple; you didn't integrate Google Search Console with your website.
Google Search Console is the free SEO software from Google. Previously called Google Webmaster Tool, the software lets Google index the pages of your website. In simpler terms, Google Search Console tells Google that your website is live. As soon as you add the tool to your website, Google bots begin to crawl all over your site to rank specific keywords that are uniquely related to your website.

One of the cool features of the Google Search Console is that it tells you the specific keywords for which your website is showing up. In other words, this tool allows you to develop your content using the exact keywords with which you'll prefer your website to be ranked.
Also, Google Search Console helps you keep track of the number of clicks per keyword on your website, the number of impressions, click-through rate, as well as the average ranking of your website pages on Google. But that's not all. Google will notify you whenever there are errors on your website. Additionally, you have the option of linking Google Search Console with Google Analytics for superior reporting.
Conclusion
You don't need to crowd your website with a bunch of SEO software just because you want to integrate the best programs. A handful of efficient SEO tools are what you need to take your online business to the next level. In keeping with that, we believe this small list of 5 best SEO software for small business will suffice.