Online businesses are more focused than ever on Search Engine Optimization (SEO) to ensure visibility among consumers and to stand out from the competition. SEO strategy is a business in and of itself now, with hundreds if not thousands of SEO software platforms and tools available from firms dedicated to improving SEO for other businesses. If you are looking to improve SEO, traffic, and keyword ranking in 2018 and widen your reach to potential consumers, consider these five tools as a starting point.
Moz Pro
The granddaddy of them all, Moz Pro provides and outstanding suite of SEO tools in a variety of packages and pricing options. Founded in 2004, the company is a leader in SEO and its tools can help businesses with keyword management, search position monitoring, comprehensive reporting, and more. Monthly plans range from $99 to $599, covering the needs of a wide variety of businesses.
Moz Pro has a user-friendly design, and the "Moz Bar" (a Chrome extension) can be used daily for quick updates on SEO performance right from your browser. Some of Moz Pro's features, like Open Site Explorer and Keyword Explorer, can also be used for "free" for a certain number of times in a package plan.
Though previously Moz offered PPC data and a social media tool, they have streamlined their efforts to focus 100% on off-page and on-page SEO, so you should consider whether those "extras" are important to you before moving forward with one of their packages. However as far as SEO goes, Moz Pro is still a top choice: it provides data to inform your efforts to increase your Google rankings, it can determine technical issues in your site code and offer insights on how to fix the problems, and it can help you determine what kind of content to generate.
The best bang for your buck with Moz Pro will come if you use it daily; they offer a 30-day free trial, which is a great way to determine if it is the right tool for your business and whether you will take advantage of its features on a daily basis.
Google Analytics
Google Analytics is one of the most useful tools available in understanding traffic to your site…and did we mention it is a FREE tool?  It is relatively easy to set up a Google Analytics (GA) account, and there are numerous resources available online to walk you through set up and management of a GA account. The reporting and data features enable you to understand not only the demographics of your audience but also how they arrived at your site. Once you have spent some time navigating the ins and outs of your GA account, you can also create dashboards with the most useful information.
A GA account can help you monitor the organic traffic to your site and the keywords that are driving visitors, which will then inform your SEO efforts. Keyword queries will show Impressions (the number of times one of your pages, ranked for a particular keyword, has been shown in search results); Clicks (how many times one of your pages was clicked after it showed up in search results for that particular keyword); Average Position (what your page's position is for that keyword); and CTR (what percentage of the time your page gets a click for that keyword).
Again…did we mention all of this is FREE? Every business with an online presence should take advantage of free SEO tools and have a GA account.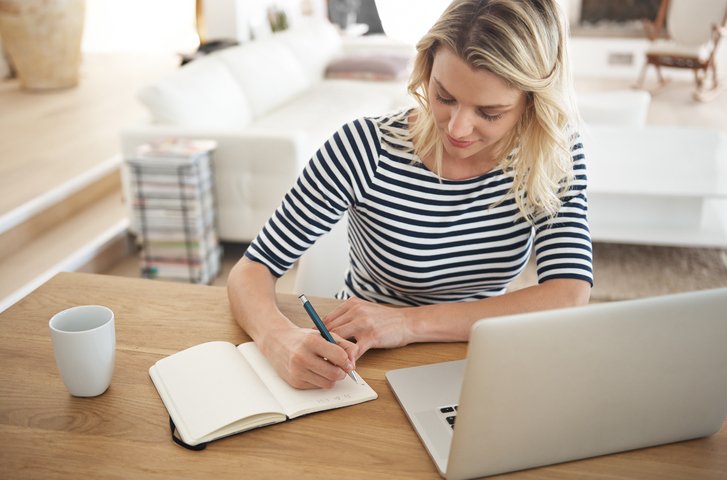 EasyAzon
There is no denying the power of Amazon in eCommerce. This juggernaut has changed the face of online selling and continues to shape consumer culture. Once viewed as the enemy of small business, the tide has shifted somewhat as smaller businesses have learned to work with Amazon to their advantage.
EasyAzon is an outstanding WordPress tool that allows you to link to Amazon products via your WordPress site. This plugin links your Amazon affiliate code into each URL, ensuring that you get commission through Amazon's affiliate program. The tool was created by Chris Guthrie, a successful Amazon affiliate, and the proof is in the pudding: Guthrie has earned hundreds of thousands in Amazon commissions. So this tool has been put to the test and proven to work.
EasyAzon is an incredible timesaver: you can create links to Amazon products directly from your WordPress dashboard, versus the tedious process of copying and pasting links between the two sites manually. An easy instructional video guides purchasers through the process of using the tool, and the plug-ins should not affect the speed of your page. Inserting an amazon product link is quick an easy, producing an attractive result on your site, with various options available (image links, text links, link localization, etc). If you plan to promote any Amazon products on your site, this tool is a sound and smart investment.
SEMrush
SEMrush helps businesses understand how their competitors are marketing online and how they can take advantage of others' successes to grow their own online presence. This toolkit allows you to identify competitors, determine the long-tail keywords they are ranking for, the monthly search volume of those keywords, and where they are getting backlinks. SEO experts can tell you that keyword ranking is essential when performing an SEO audit on your website.  By checking out your competitors, you can find some great keyword suggestions to improve your own rankings. With SEMrush you can check out the rank tracking over time as well, to show how your website's content is ranking over time. Also, its backlink analysis allows each backlink to be traced to its original source, which helps out your overall SEO strategy and link building efforts. Data generated from SEMrush can help you determine the keywords (short and long-tail keywords) that you should be using in your own pages, so it's a great keyword research tool to incorporate into your SEO strategy. You can even optimize your own on-page SEO by performing an SEO audit on your own website.
One standout feature is SEMrush's Keyword Difficulty Tool; this allows a business owner to predict the possibility of whether you will rank for a particular keyword based on a number system. Each keyword search on SEMrush will generate a Keyword Difficulty colored number alongside data, helping you decide whether it's worth the effort to target that particular keyword. As keywords play such a huge role in SEO, this feature is one of SEMrush's most valuable. There are monthly plans offered from $99 to $399; SEMrush may not be the best bet for a beginner; this is a sophisticated tool geared toward those with some experience in SEO management.
For another great post comparing ahrefs vs SEMRush vs MOZ checkout this one at Marketing by Kevin.
Ahrefs
While it lacks some of the keyword management features of competitors, Ahrefs remains a powerful all-in-one SEO tool with one of the largest indexes of backlinks on the web. The Ahrefs tool can be used by businesses to search a database of millions of keywords in seconds, search millions of content ideas to inform content creation for your own pages, search your competitors backlinks, and locate and fix issues within your own site. Business owners can explore Ahrefs' many useful features in a $7 seven-day trial before committing to a monthly plan.
These tools are just the tip of the iceberg when it comes to SEO strategy management; there are numerous resources available (and new ones coming out each year), with both free and paid options to suit a wide variety of businesses.