Canva is a digital photo editing software design tool released in 2013. The tool is user-friendly, and it helps aspiring designers and students learn how the elements of graphic design work. Canva free can be used as a desktop version but also has mobile iOS and Android applications. Canva is used extensively in social media graphics.
The tool utilizes the popular drag-and-drop interface, which enables easy group collaboration and is a simplistic tool to learn how to use successfully and creatively. Canva allows users to upload their own photographs and videos, which is very easy on the phone application. Canva interfaces well with many other third-party applications, such as social media sites, so that content can be shared and uploaded easily.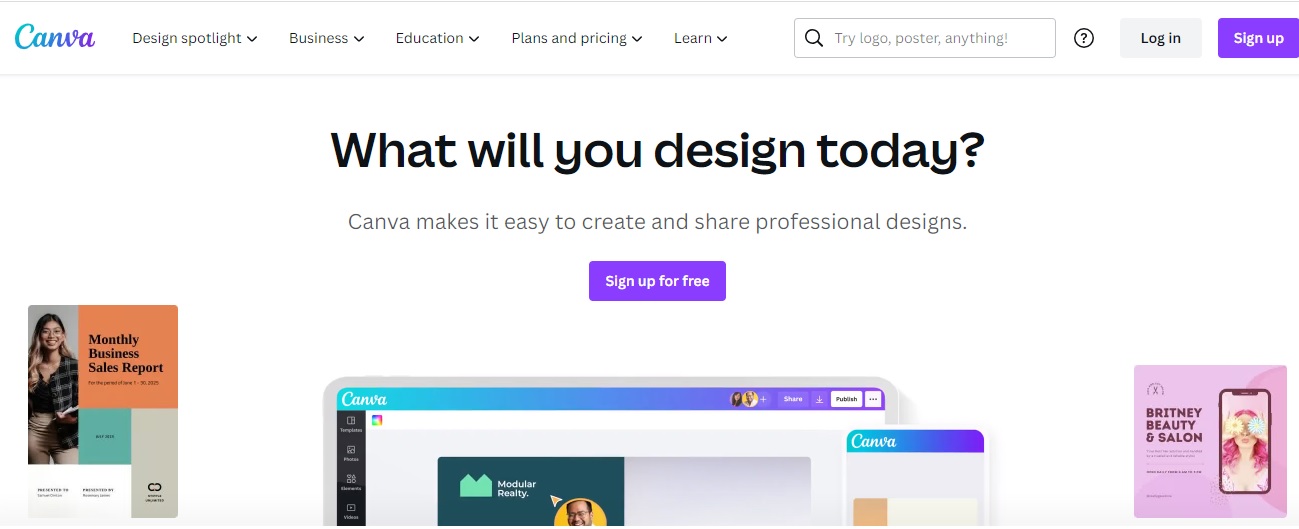 The free version of Canva features over 250,000 project templates and comes with an array of stock images and profiles, so creating a project is easy, creative, and fun! Similarly, over 100 design types exist, and the free version allows for 5GB of cloud storage for projects. However, for frequent users, there may be a point where you are ready to upgrade for greater access to enhanced graphic design tools. Canva is available in two paid services: Canva Pro and Canva Enterprise. Keep reading for a deeper dive into Canva Pro vs. Canva Enterprise so that you can make an informed decision about which subscription is right for your business needs.
Canva Pro – Is it Right for You?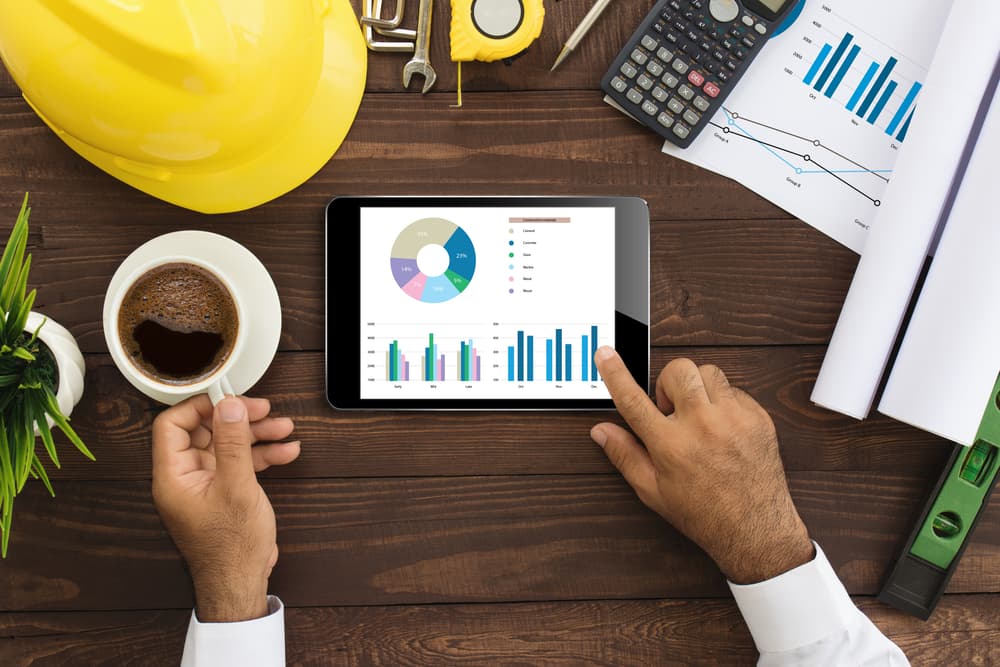 Canva Pro is the medium-tier version of Canva. It is one step up from the free version, and the subscription cost is $9.99 per month totaling $119 per year. This cost is inclusive of one user and is billed per month. For a relatively low cost, this version unlocks hundreds of additional features and tools that are game-changers if you are an aspiring designer or regularly posting content on social media channels.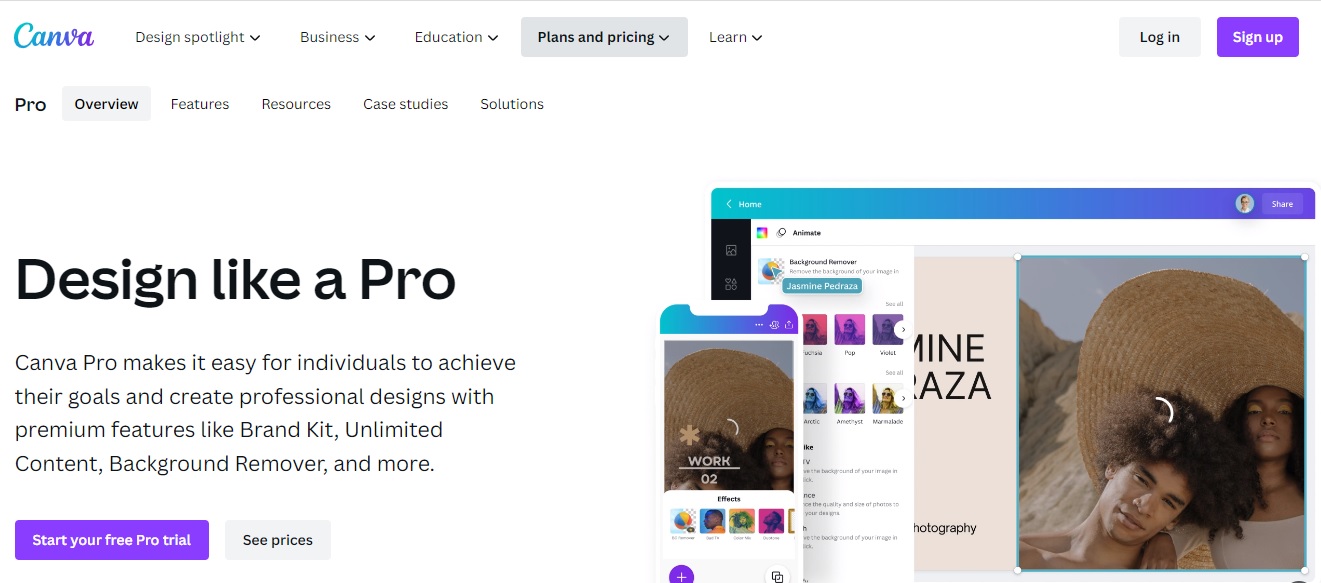 Benefits of Canva Pro
Design Options
Upgrading to the paid subscription of Canva Pro opens up over 60 million design options, including graphics, color schemes, audio and video assets, and template options!
Templates
Alongside the huge array of design options, the Pro subscription also incorporates access to an enormous library of templates, font options, and design elements not offered in the free application. This can elevate the output from the site and ensure that your work truly stands out in a crowded marketplace.
Branding
If you are working to develop a brand, style, tone, and voice, Canva Pro will be able to support your efforts. Canva Pro supports brand building by saving and storing your logos, popular icons, and in-house fonts in your profile. These are saved on your profile preferences to ensure you use the same stylistic detailing to keep your brand consistent.
Background Tool
To ensure clean and crisp images, the Pro version of Canva removes the backgrounds from images to keep your stunning designs looking sleek and professional.
Resizing Images
Helpfully, the Pro option can scale images and icons across multiple social media platforms. This is essential in making your designs appear sophisticated and professional. Correct scaling is a fantastic premium feature.
Storage
The free version of Canva comes with 5GB of cloud storage space. Once you upgrade to the Pro version, you get unlimited storage, which is hugely beneficial if you have limited storage on your own devices. Users of Canva Pro also highly rate the folder and organization structure of the files as easy to use and locate saved work.
Collaboration
Canva has a free version of the program for schools and educators due to the easy online collaboration feature – especially in the age of remote learning. For businesses, this is also a powerful collaboration tool, especially if you are utilizing the services of remote freelancers or still working remotely yourself. Editing, sharing, and commenting upon projects is easy and straightforward with Canva Pro.
Customer Service
As you would expect with a paid subscription, the customer service and support with Canva Pro is highly rated. They have a full-service team and good consumer reviews of their track record in rectifying bugs and issues.
The elements of Canva Pro make it an excellent option for small to medium sized businesses looking for a step up from the basic Canva free plan. The Pro platform has various helpful tools and add-ons that can elevate output dramatically.
Canva Enterprise 
The Canva Enterprise plan is the premium plan subscription to the Canva application, and it includes some powerful tools and services that Canva Pro does not. Firstly, the cost of Canva Enterprise is $30 per user per month.
Template Locking
As discussed throughout the Canva Pro benefits, the Enterprise version of Canva also offers the advanced features of locking certain templates to ensure they remain consistent with all in-house styles. This is particularly helpful if you allow interns or freelancers to produce content for your business. Alongside reviewing your employee's work, the application itself can act as a gatekeeper for in-house rules and branding.
Collaboration
Many companies, especially in content and branding, work remotely or utilize the support of remote freelance talent. Canva Enterprise is adept for online collaboration with the ability to comment and edit in real-time, alongside sharing capabilities which is excellent for easy management and team communication.
Storage
Like Canva Pro, the Enterprise version of the subscription also includes unlimited cloud storage space. Again, this is so helpful to free up space on devices.
Support
When evaluating Canva Pro vs. Canva Enterprise, it is good to know that both services offer top-notch customer support. However, it is essential to note that the Enterprise customers get priority support and response times via the customer support agents. This might seem like a small detail, but guaranteed up-time is essential if you produce a large amount of content.
SSO
The Canva Enterprise plan comes with SSO, which is excellent for new team members and simple for managing access as a manager. This also comes with the benefit of avoiding and reducing password fatigue.
Data Analysis
An added feature important for larger enterprises is the ability of the Canva Enterprise platform to review and analyze performance metrics. Aspects of the design process can be explored, such as design time, productivity and collaboration, and, most importantly, campaign performance. This is so important in larger teams and enterprises.
Training
Canva Enterprise offers training for new employees and freelancers partnered with your enterprise. This is a fantastic time-saver as you can limit the hours an internal resource has to spend training someone new to the team. The support also extends beyond the initial training session.
Approval
Another huge perk and benefit of the Enterprise subscription is the customizable approval process workflow before publication. This ensures that any material published meets the branding guidelines, avoids errors, and keeps all posts consistent. This workflow approval process is essential and hugely helpful to larger teams.
Content
The Enterprise layer of Canva unlocks even more templates, designs, fonts, and themes to ensure your content is utterly unique and creative.

FAQs 
What is the difference between Canva Enterprise and Canva Pro?
Canva Pro is very well equipped for a small team. Canva Enterprise is for a larger company, producing vast amounts of content and utilizing a large design team or contractors. It is a better fit for a company with a more complex workflow.
Can I switch from Canva Pro to Canva Enterprise?
Yes, you can easily upgrade your membership to the higher tier.
How does pricing for Canva Enterprise and Canva Pro work?
Canva Pro pricing is $9.99 monthly, and Canva Enterprise is $30 monthly. Both of those fees are per user.
Can I cancel or downgrade my subscription at any time?
Yes, subscriptions can be canceled easily.