While the concept of content marketing has existed for decades, it has recently been respected and recognized as a form of digital marketing in the past 10 years. As content marketing is prolific on a global scale, so has been the introduction of content-centric personnel within a corporate organization. Among these new titles is the content marketing manager.
Google Trends indicates the phrase "content marketing manager" was seldom searched until the year 2013. Interest in this new occupation steadily rose over the next two years and has increased since 2015. However, most people are unaware of what a content marketing manager does and how they can assist their business.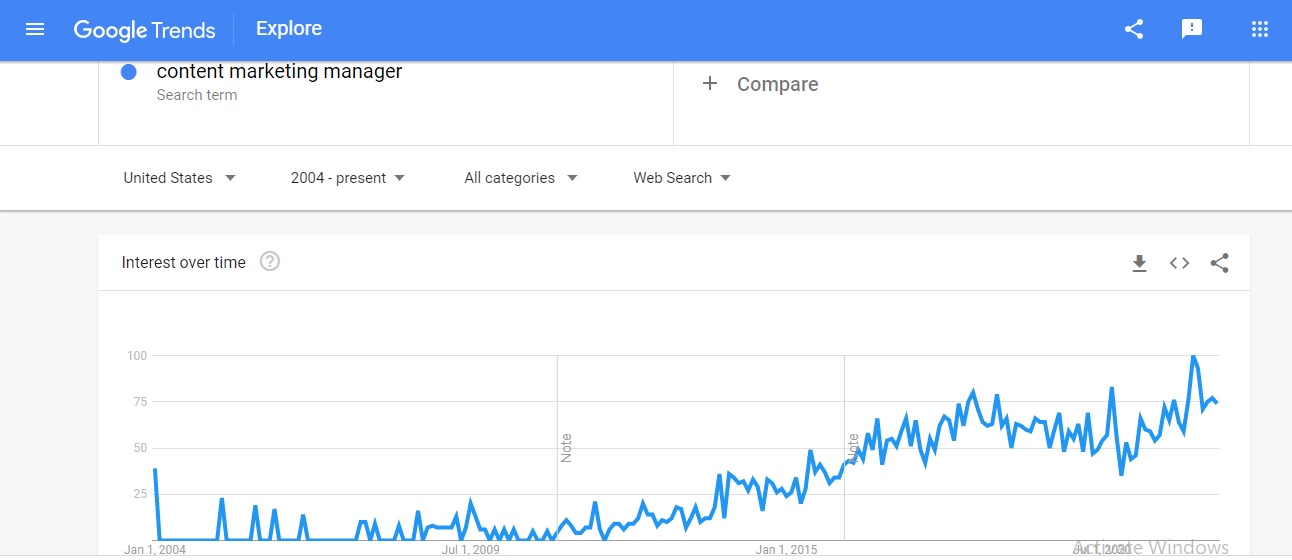 Moreover, many businesses wonder whether they really need a content marketer and why it is important. To understand these questions, there needs to be a concise understanding of what a content marketing manager does.
The Role of a Content Marketing Manager
This person is responsible for managing the company's overall success of their content marketing plan and the content marketing operations. They facilitate a content marketing strategy, manage daily creation of fresh content, provide content planning (editorial calendar), promotions/editing, and report on the results to the customer.
The Responsibilities of a Content Manager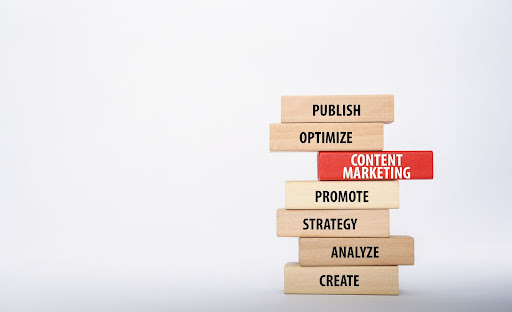 Content marketing managers are responsible for developing the following areas:
Research and Competitive Analysis
The goal of a content manager is to carry out and establish a company content marketing plan successfully. This involves publishing and promoting content, which achieves the business's objectives. But it is impossible to generate an effective plan in the absence of initial research.
Research helps the creators and content manager to better comprehend the company's target audience. Then, they can decide what type of content and specific topics should be used to reach their desired demographic.
Research might include:
Identifying a target group along with key demographics, online behavior, and interests to assess what will grab the attention of their audience
Analysing competitors' content, distribution methods, and messaging
Surveying current customers to comprehend/validate tactical and strategic decisions
Keyword research
Facilitating internal interviews with stakeholders to identify subject matter experts and business objectives
Performing in-depth research to define topics and appropriate subjects
Examining content tools along with software that can assist them in creating and promoting content
Preparing a Content Marketing Plan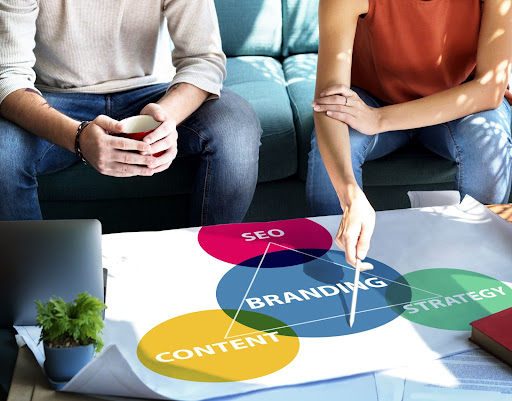 After the research is completed, the content manager begins working on one or several content marketing strategies. Depending on the company's size and scope, multiple plans may be required to properly define the best strategy and tactical execution for business units, channels, and brands.
Each plan is informed by an overall content marketing plan (created with the assistance of a wider marketing team) and defines precise goals for every initiative. It will also establish how the content manager will achieve the objectives using content.
Plans should contain:
General budget including staff estimates, paid promotions, and creative resources
Measurable goals with a timeline
Types of content that will be created
Topics covered and their importance
Plans for paid content promotions
Channels used for distribution of content
Execution plan which outlines the frequency of publishing, content maintenance, and production workflow

Individual plans for certain campaigns may be created and/or an overall plan can be generated for a set time.
Generating Editorial Calendars
Once the plan is established, deadlines, publication, and promotions can be set using an editorial calendar (content calendar). This is so that everyone involved can view what content will be published in upcoming weeks or months.
Having this visual calendar aids in aligning content publication and promotion with key dates. These key dates tend to be important in obtaining your business goals and may coincide with marketing campaigns.
Content Creation
After the content plan is established and approved, content is created. Not all content managers will produce and publish content themselves. Content managers oversee a team of talented writers and can dictate production workflow.
However, it is important for the content manager to have excellent editing and writing skills as they have the ultimate responsibility for what is published.
Along with writing and researching content, the manager may source illustrations and photos, meta information, and format content as well.
Search Engine Optimization (SEO)
Generating online content is not enough. It needs to be well-written, have good flow, and be free of grammar and spelling mistakes. Content managers must have SEO skills to ensure web crawlers can locate the company's content using keywords, and that it ranks on the first page of Google and other search engines.

Editing and Adhering to Style Guides
When there is a team of writers that needs to be managed, a content manager's proofreading and editing skills are important. They also need to provide constructive feedback to team members.
A tone that is consistent with your branding needs to be established. This is especially important when there are several writers working on the content. This is where a style guide plays an important role. This may include information regarding writing styles, brand personality, grammar preferences, punctuation, SEO practices, and guidelines on images.
Prior to publishing content, each article is edited and proofread. All work must adhere to the style guide set forth.
Publishing and Promoting Content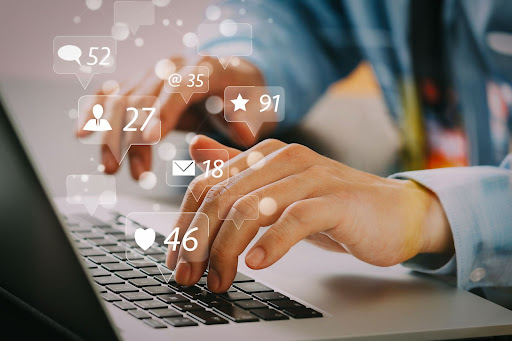 After content is properly generated and approved, the content manager ensures it is promoted and published to the right audience at the best place and at an optimal time. This may be accomplished manually or through technical staff. Technical staff will load the content into a web CMS, social media automation tool, or through email marketing.
After the content is published, a promotional strategy is executed. This includes generating automated social media posts or additional tactics that are strategically distributed for optimal engagement. Content automation is a great way to speed up producing content without growing a team.
Content strategy is integrated with a company's marketing campaigns. They will also identify additional channels for offline and online promotions.
Monitoring Content Performance and Analysis
A content manager's job isn't done once content is published. One of the most important aspects of their work is monitoring and analysing published content. This allows the manager to view what is working and what needs improvement. Insights garnered from doing this will be informative to future marketing strategies and provide intelligence to the plan.
While content analytics software aids in making this task straightforward, it is still important that time is taken to interpret data, generate suggestions, and draw the appropriate conclusions.
Customers will need to monitor content engagement, respond to questions and comments, and take note of suggestions on future content. This all comes under a content manager's responsibilities, although some tasks may be outsourced.
How Does a Content Marketing Manager Benefit My Business?
Because many of these tasks can be delegated or outsourced to others like freelancers, team members, or agencies, it may be tempting to think that you don't require a content manager. However, this is often unwise.
A content manager's job is to ensure you succeed in obtaining your content marketing objectives. If you don't employ someone who is talented and successful for this role, it becomes easy to produce content that may not reach your audience. Then managing your content simply becomes a chore that takes you away from other tasks that need to be completed.
Hiring a content manager ensures the following objectives are met:
Your company's marketing goals are met
Engaging content is being published
Your target audience is being reached at an optimal time
Content is being promoted using the best practices for your industry
Research is collected on keywords, SEO, and your competition
Best strategies are planned and implemented
Most business owners don't have time to properly implement even half of these strategies. There is a great deal of detail that goes into executing each of these areas, and a content manager is an expert at executing them. They can generate content that will best reach your target audience and optimize it so that your product or service is highly visible.
Also, they will save you time that you can use in other areas.
Content managers will piece together all the separate components of a content strategy using a well-defined content workflow. While initially it may appear to be a large investment, hiring someone to manage this area will ensure that you obtain the biggest return possible.
The bottom line is that content marketing managers can maximize your marketing efforts. They are experts in the areas of curating and effectively promoting quality content. To take this initiative on yourself or delegate it to a team may require a steeper learning curve for those involved. Plus, it may take them away from other important tasks.
Constantly producing content is a very detailed task. It isn't as easy as just writing an article and posting it to your website. You must have it optimized for search engines to pick it up and know how to market it to the right people. This all takes time and effort. However, left in the hands of an expert, you are guaranteed to reach and engage the people that matter most.