Content is king in today's competitive digital marketing world, but the market is queen and runs the household. Contently and Percolate present two outstanding options for creativity, consistent content, and marketing to enable your business to stay relevant and profitable. We pit Contently vs. Percolate to determine which one is the best for your business.
Percolate has been the go-to content marketing platform (CMP) for Google and Cisco, putting them in the upper echelon of CMPs. Contently also provides an integrative service that has been the backbone of many startups' inbound marketing. Let's review the ideal situations where you'll go with one over the other.
Contently: An Overview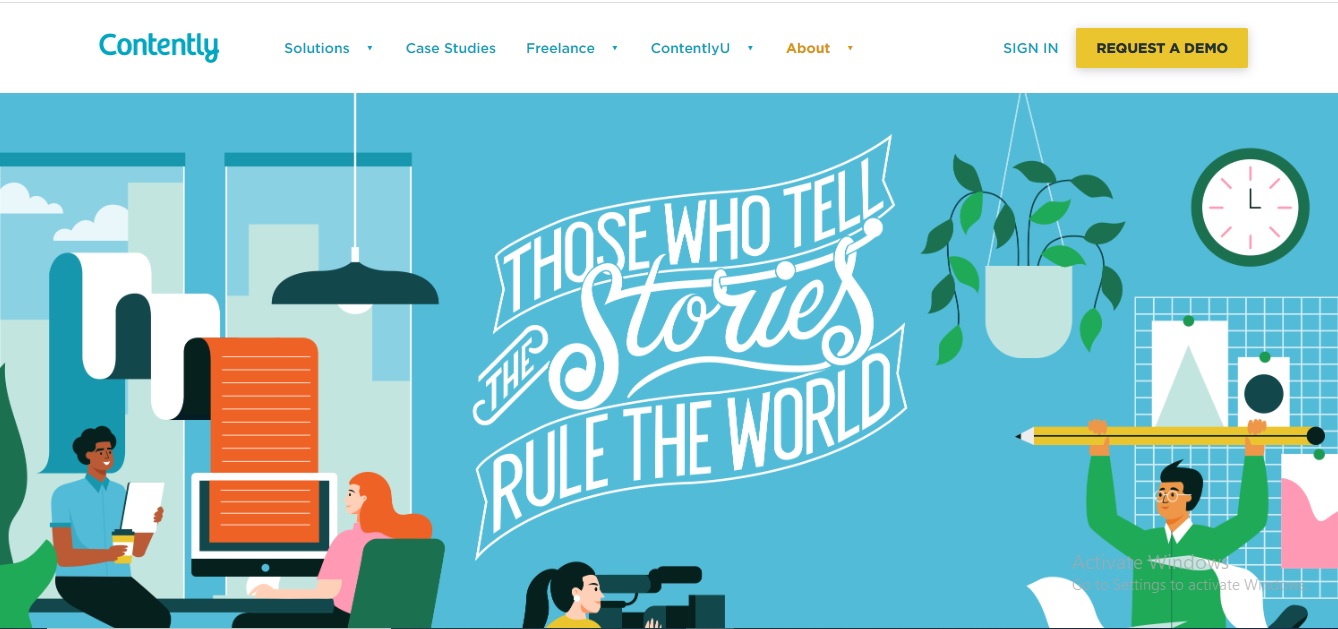 Contently has a streamlined business model that focuses on originality, creating SEO-optimized content, and promoting it on an end-to-end module. The CMP service's unique selling point is the data-driven approach to content curation. Contently determines which content will promote your business's awareness and generate leads the best.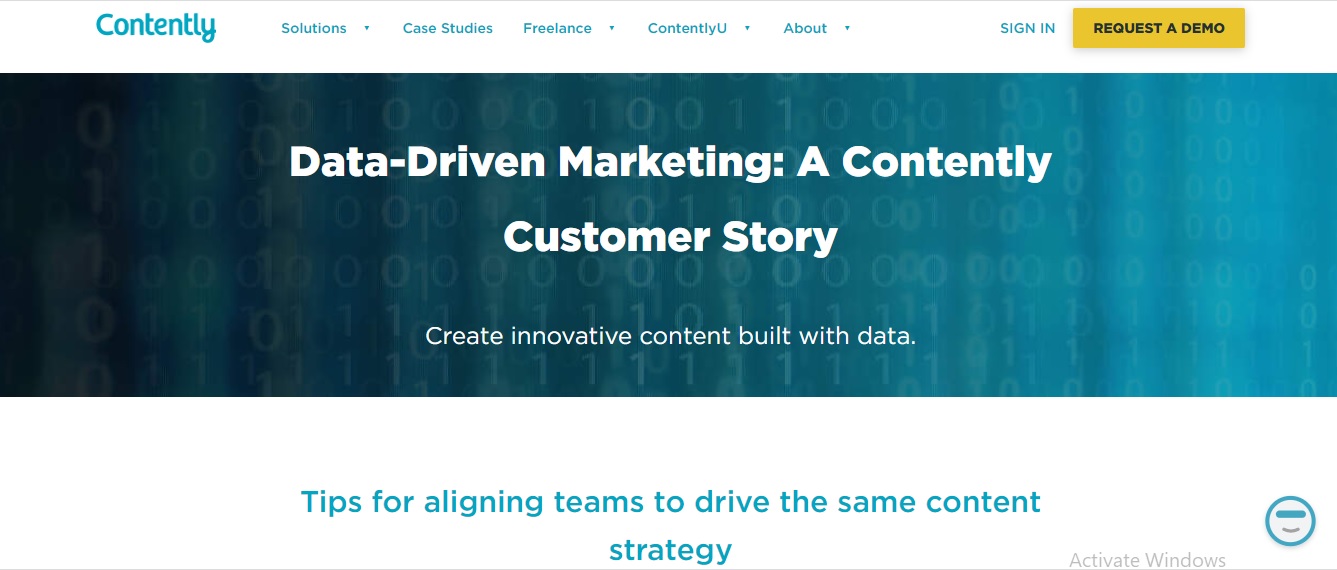 When you book a consultation with Contently, they will partner you with a freelancer skilled in your business's niche. But, of course, the onus is on you to pay the freelancer. Contently only does the matchmaking.
Pros of Contently
Content calendar to ensure you are on course
Subscription plans save you money instead of paying for every post or job
End-to-end content creation and promotion
Flexible pricing
Cons of Contently
Expensive
Excellent for limited niches like finance and illustration
Percolate: An Overview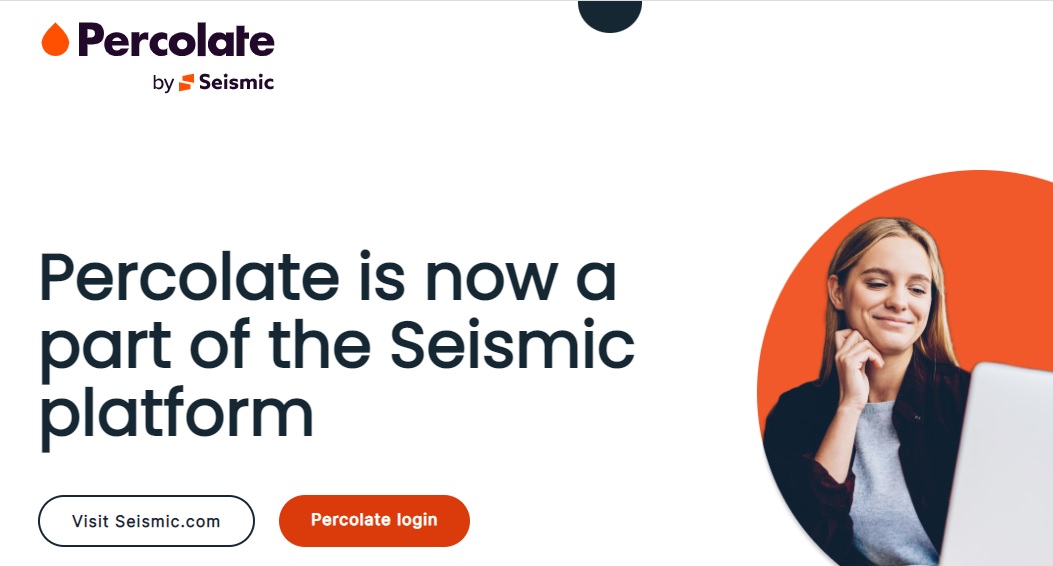 Percolate is a robust content management platform that oversees everything from content creation and publishing to management across South and North America. Percolate goes beyond the bare minimum of content curation. It entrenches your business in its digital marketing strategy, which is the gold standard.
Pros of Percolate
Flexible pricing
Robust API integration
Accelerates sales
Easily scalable
Cons of Percolate
Hard to navigate platform
Expensive
Contently vs. Percolate
Pricing
Both platforms charge a premium for their content marketing efforts. However, the pricing model isn't an apples-to-apples comparison. Both platforms do offer subscription plans, but on different terms. Contently determines the price depending on the content's traffic, length, and complexity.
Percolate isn't an out-and-out content writing service. Therefore, it's slightly more expensive. Percolate enables content marketing automation through content marketing software and other digital marketing tools. SEO optimization, the best keyword research tools, and promotion are pricey.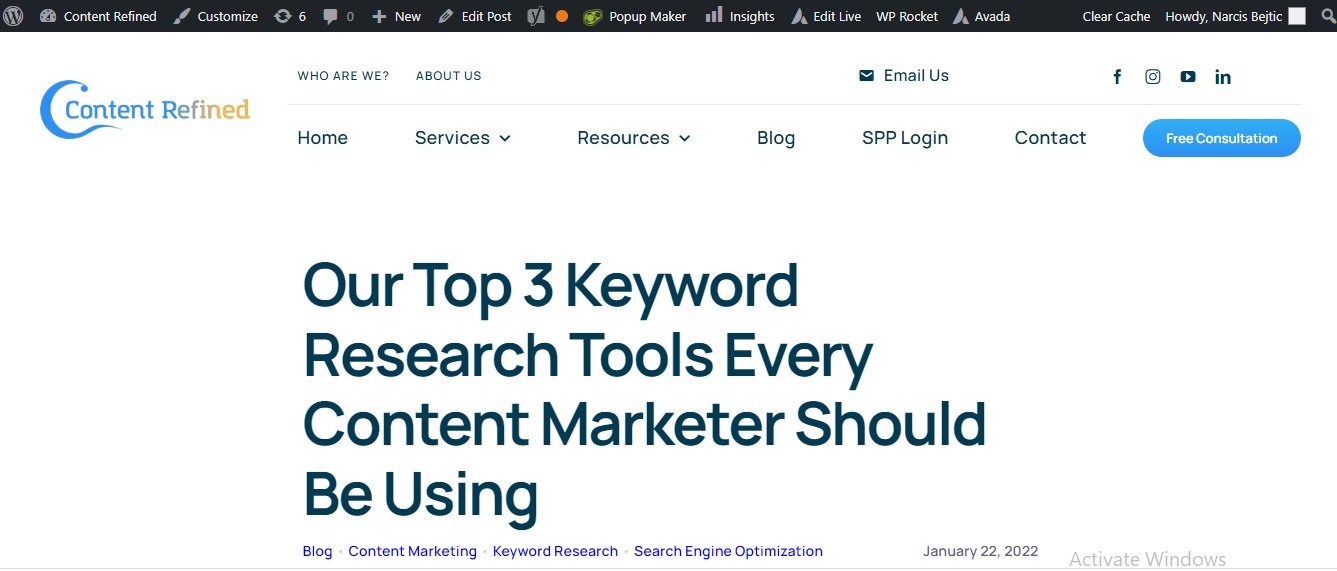 However, Percolate gives you a quote. With Contently, on the other hand, you have to foot the freelancer's bill. In this regard, we pick Percolate, which lets you know up-front what you will be paying.
Content Quality
Valuable content is the bare minimum for any content marketing platform. Contently delivers great content based on analytics and optimizes the content for search engines. Percolate focuses on management and publishing more than ideation but still does excellent work.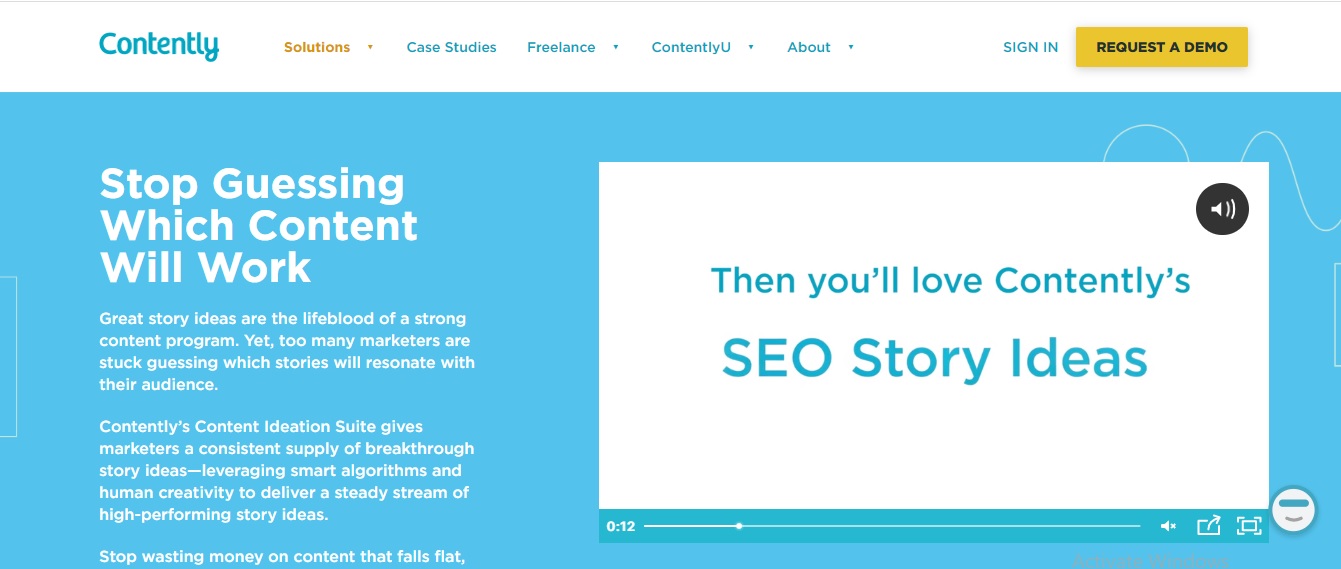 Contently is a robust choice when you want superior content and uncompromised quality that meets your business needs and promotes brand awareness. Percolate works with top brands such as Cisco and is third out of 15 in Content Marketing Software. Contently ranks eighth.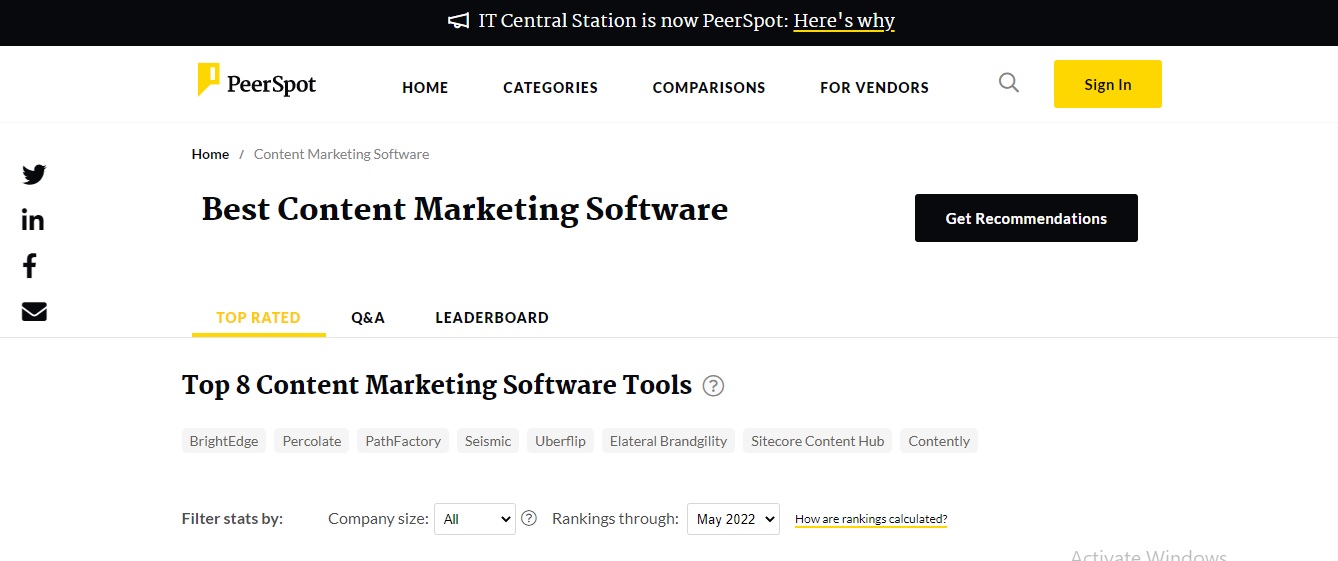 Contently has a vast talent pool of freelancers, from writers to illustrators, which means you get great content from the best in the business.
Social Media Integration
The essence of creating content is either inbound or outbound marketing. However, it is mandatory to promote your content through search engines and social media posts regardless of the approach. Contently and Percolate both offer social media integration.
Contently is better at social media integration since its main focus is on SEO-optimized content, while Percolate is more in-house. However, with Percolate, you have ready-to-publish content complete with images and can post on the go.
Contently is the clear winner for social media integration. While Percolate is good, it does not meet the engagement needs of social media. However, Percolate makes up for the subpar integration through custom content for each department in your business, account, and human resource to company relations.
Standout Features
Contently and Percolate feature overlay in the digital marketing sphere. But there are stark differences that ultimately determine which one will work best for you. Here are some of the standout features of each.
Contently
Calendar Management: The calendar management feature enables you to stay on track through constant content creation and management.
Powerful Analytics: The platform is data-driven and uses the best marketing tools to develop and optimize content across search engines and the interweb.
Percolate
Social Media Integration: Percolate offers easy and on-the-go posting services for your social media handles. There is no direct Instagram integration, but you can do so with other social media sites.
Content Delivery: The content delivery application is part of the larger seismic approach to deliver custom content throughout your company. The segmented marketing strategy enables your team to have a strategic advantage in various niches across your business model.
Which Is the Best Content Marketing Platform?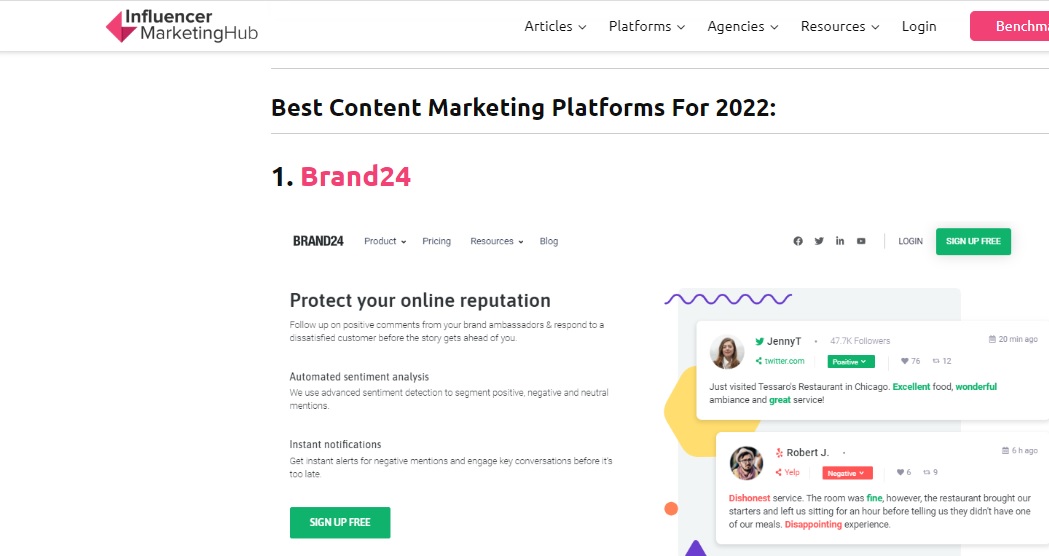 Few content marketing platforms come close to the unparalleled quality and price points Contently and Percolate offer for digital marketing in your business. There are clear-cut situations when you should go with Contently over Percolate, and vice versa.
Use Contently if:
You need SEO-optimized content that converts.
You want full social media integration.
You want end-to-end content management from creation to constant branding to marketing campaigns.
You want an easy-to-use platform for managing orders.
Contently's rich range of features enable you to manage and create valuable content. Consider Contently if you want to promote your brand's awareness through digital marketing.
Use Percolate if:
You want in-house content that resonates with your business's employees.
You want a marketing strategy that focuses on the pressing challenges of today's digital marketing.
You don't mind ceding social media management authority.
You want comprehensive content management.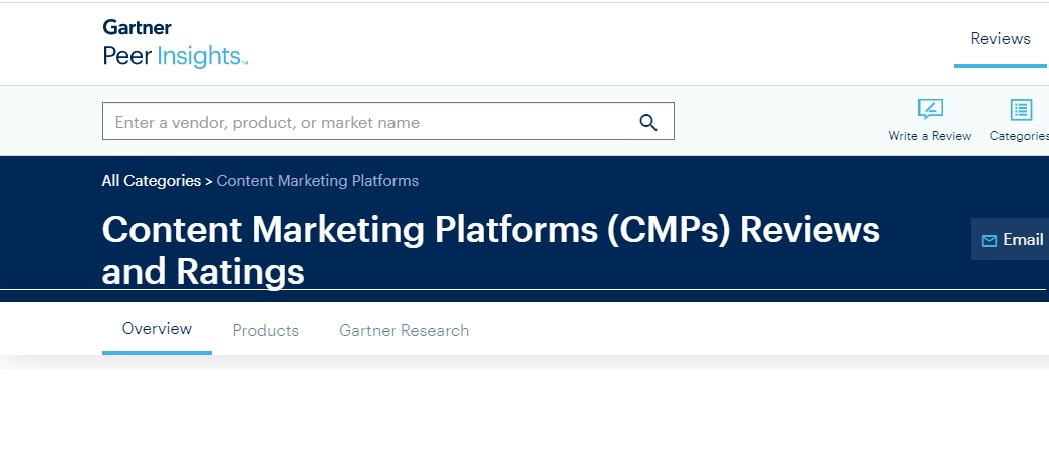 Percolate offers a unique content management service and was voted one of the best CMPs in the world by Gartner Research. Automate your content creation and management through Percolate.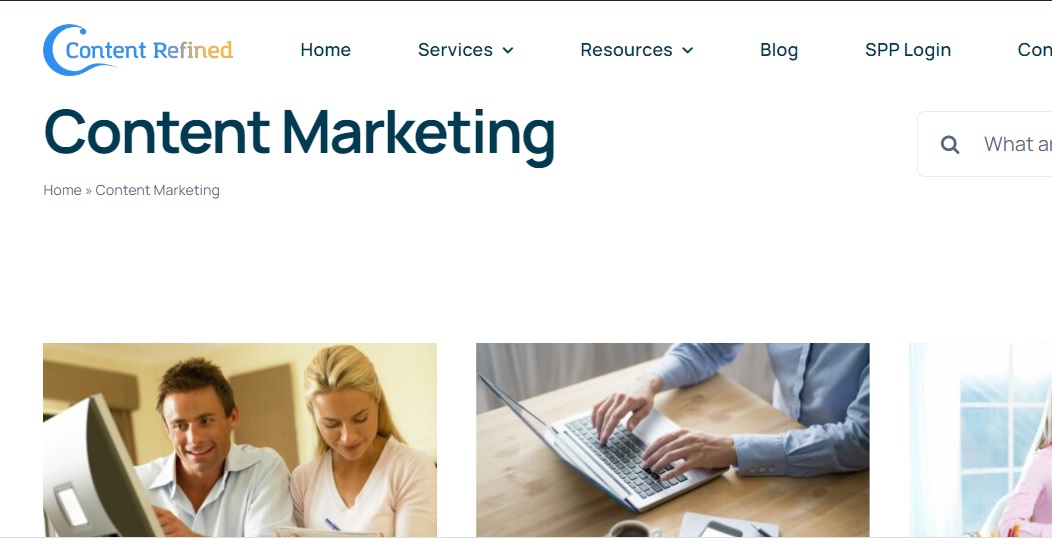 If you are looking for a content marketing platform that gets you the best of both worlds, consider Content Refined. The platform offers a robust backbone for creating, optimizing, and distributing valuable content for your business.