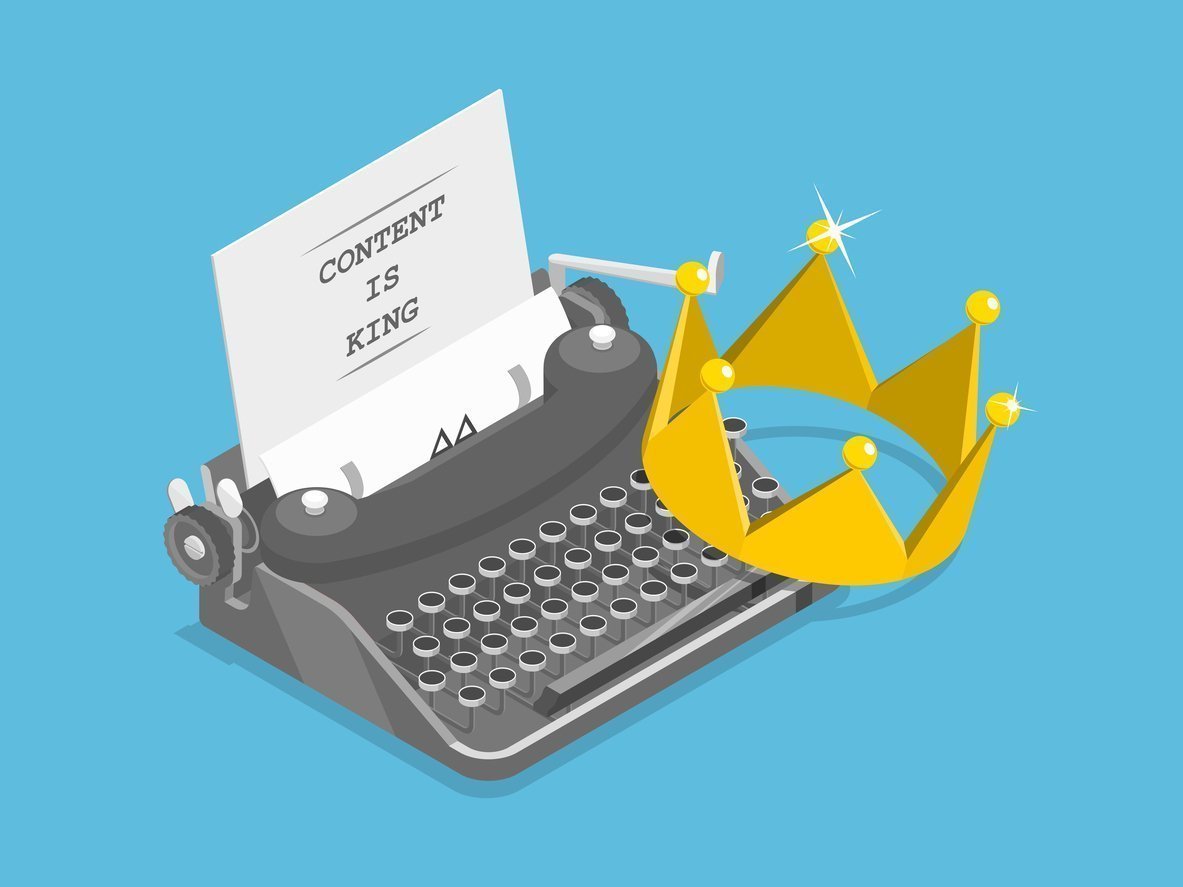 Websites and bloggers around the world are inescapably aware that "content is king," and that the ongoing creation of content must be top-quality, engaging, and creative to reign in readers and followers to build an audience successfully.
However, today's internet is a rapidly changing landscape brimming with new trends in content. Well-written and creative content is no longer the aspiration; rather is it the bottom-line foundation that is built upon to create addictive content that readers can't get enough of.
Addictive content is crafted in ways to cause readers to become fanatical, fervent, and dedicated to your site, visiting it every day to peruse what's new and sometimes even visiting your site multiple times a day.
A great example of a site that exemplifies the use of addictive content and its outstanding results is "The Mail Online."  Easily outperforming other news outlets such as The New York Times, The Washington Post, and the Guardian, The Mail Online stands out in a fiercely competitive online world.
The Mail Online generated over 40 million dollars in 2017, to result in a remarkable increase of 500% in profits since 2008. Due in large part to the hiring of Brand42 to revamp the site, The Mail Online site as we know it today is a collection of their ultra-successful design strategies. Brand42 has described its work on The Mail Online with the following quote:  "We created a radically different information architecture, allowing more flexible entry points and journeys through the site."
In 2018, The Mail Online is still going strong and is considered a highly addictive site with immense numbers of return visitors, new readers, and an audience that spends considerable time on the site clicking through multiple links.
The example of The Mail Online is a source of inspiration for many bloggers and website owners. However, the vast majority of those aspiring to create addictive content for their sites simply don't have the financial means to hire outside agencies such as Brand42 to design and/or revamp their content and website as a whole.
Turning your readers into a broad repeat audience that consumes your content with fervor and eagerness is no easy task. However, it can be accomplished through various inventive tactics and most importantly, an unceasingly strong commitment to creativity, as well as a persistent understanding of your audience and its relation to you and your site.
Read on below to learn more about what it takes to be a phenom and creator of addictive content in an online world full of humdrum monotony.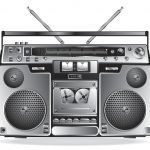 Check out this classic boombox from the 80's. Loaded with buttons, dials, and all kinds of other gadgetry that only a true music lover could identify, it is definitely badassery in its most compelling form. Truly, just looking at it makes you want to reach out and touch or turn a button or dial and get the jams going.
Anyhow, what does this boombox have to do with anything? Not much. However, I thought I'd invite you to listen to some beats while I delve further into how to be an internet force of nature and master content creator.
This is How We Do it
While boombox pics and throwback jams are definitely unique, this kind of content will only get you so far when it comes to creating addictive online content. The words and images you use might be funny, interesting, or creative – however, that's not where the magic lies.
For the frustrated masses wondering which direction to take in creating addictive content, Hana Abaza VP of marketing at UberFlip,  hit the nail right on the head when she stated that the "bottom line is relevance" and that "Great content comes down to truly understanding your audience and creating content that they care about."
In an interview featuring some of the top bloggers, a large number of them agreed with Abaza's statement about how to go about creating return visitors who are essentially addicted to your site. Listed below are some of the most compelling quotes about creating the kind of content people need and want.
Creating Compelling Content
Susan Payton, President of Egg Marketing PR: "The secret to creating content people actually want to read and share is to make it really valuable and irresistible. What problems can you solve for your audience?"
Payton is right on the money with her quote. People are most interested in the problems and issues that exist in their lives. From leg pain, asthma, divorce, or learning how to deal with stress, readers want content that is relevant to their lives and interests.
The takeaway point from this is that creating content based on real-world problems will almost always garner an audience looking for advice and results on how to deal with their issues.
Focusing on the reader is a  winning strategy for creating addictive content that keeps them coming back for more. To bolster your strategy, always ensure that you include educational and informative content can inspire or help readers to tackle the various issues that define their lives.
What that means, however, is that you need to empathize and identify with your audience. You need to be aware of the top questions to their biggest concerns, and you need to be the one to provide the best answers.
When you understand the dynamics of your audience, then you can easily strategize your way to creating excellent, one-of-a-kind content that readers actually care about, whether that means you end up writing about general life concerns or unusual concepts that haven't already been readily addressed on the internet.
Be Weird!
Remember, sometimes weird can be good. Believe it or not, there are scores of Montell Jordan fans looking for related content to his music, career, and background despite his falling off the musical radar years ago. People are looking for content relating to the existence of unicorns, on what really happens if you kiss a frog and far more "out there" concepts that writers typically balk at.
The ultimate lesson to be learned in creating addictive content is writing about what people care about. Your audience has a unique set of interests that you can expound on, time and again – if you can identify what it is they care about and are curious to learn.
In conclusion, be different, be the best, and don't be afraid to think outside the box, and that is how you ultimately create addictive content for your website.