Small businesses and startups in the e-commerce area need an e-commerce platform. Thankfully, a multitude of different options exists in 2018 to set up your e-commerce business. This is opposed to 2004 when a small business would have to build their own e-commerce platform.
The following list will go over the five best e-commerce platforms for a small business or startup. No coding of your own platform is required with these.
Shopify
Currently, one of the most well-known e-commerce platforms for an online store is Shopify. This publicly traded Canadian company was founded in 2004. Sellers have sold over $55 billion worth of merchandise through this platform to date.
As far as designs are concerned, you have a wide range of distinctive designs available for your website. Most will cost $200 or less and will include tech support for a limited time and updates. Shopify also has many free themes available, but the paid themes perform much better.
The large number of free guides available on Shopify makes it great for a small business that often relies on the founder to handle any issues. If you need more than guides, then freelance Shopify experts will solve any issues for a small fee; this eliminates the need for a dedicated IT team.
Shopify offers three different plans, which makes it great for a growing business. You can start with the lowest tier plan for $30, and once your business receives more volume, you can easily switch to the Advance plan that is suitable for a larger business that receives a large amount of traffic.
BigCommerce
This often-overlooked competitor of Shopify offers everything Shopify offers, but at a much lower price for bigger and more prominent businesses. You have plenty of templates available to choose from to make your store even more functional; not to mention that you receive many free plugins that you must pay for with Shopify.
The guides offered through BigCommerce are not nearly as thorough as Shopify. However, hiring an expert to solve any of your problems is just as easy as Shopify.
BigCommerce also has three plans available. The lowest tier standard plan starts at $30 per month, the middle tier costs $79 per month, and the high-level tier costs $249 per month. Custom enterprise pricing is also available for businesses that require special needs or stores that receive a large amount of traffic.
WooCommerce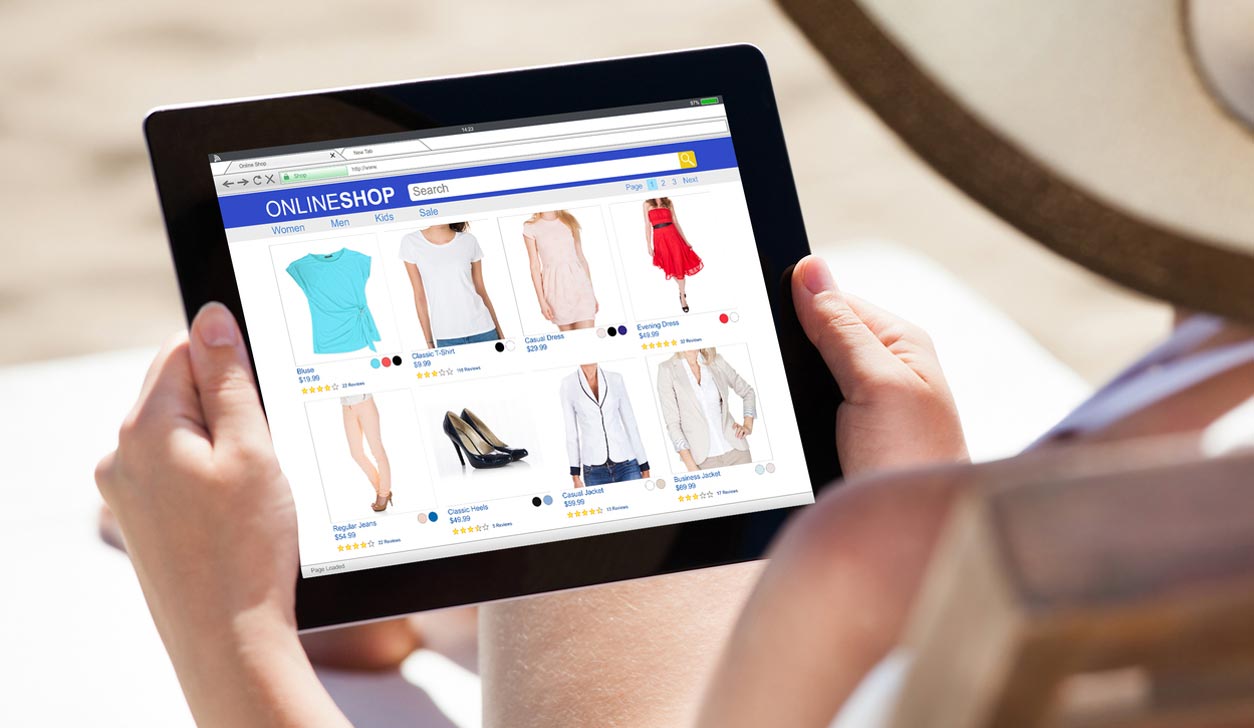 This free e-commerce platform is great for small businesses or startups because it doesn't cost anything monthly. In fact, this is the only free option available on the list. WooCommerce is simply a free and open source plugin for WordPress.
You still must purchase a theme, pay a developer to set up the website, and pay for hosting, but WooCommerce does not charge a monthly fee. It still offers all the same notable features you have on the other platforms.
Do keep in mind that setting up a WooCommerce website requires slightly more work than Shopify. However, you will have much more control over your store as they have much less restrictive terms of service than Shopify.
Squarespace
Squarespace often gets ignored by many businesses because they offer simple themes. Do not let the themes fool you though. The focus of the themes is offering a great visual of the products. This makes Squarespace a great platform for businesses that sell products that require a visual focus such as jewelry.
The variety of prices make it a good option for a small business or startup. A personal e-commerce website can be started for $26 with higher end sites for businesses requiring a plan that costs $40. This makes it good for small businesses, but if your business grows you will have to change your platform.
Squarespace is a viable option for the right small business because of the low price and ease of use.
Weebly ECommerce
Weebly offers a drag and drop format that makes it extremely customizable and user-friendly. Things are fairly simple with Weebly, so it makes the most sense for a small business that only sells a limited number of products.
Plans start at $16 per month for a basic plan that only allows you to sell a limited number of products and it caps out at $26 per month for a business plan. The business plan allows you to sell an unlimited number of products.
Perhaps the best feature of Weebly is the extreme level of customization that this e-commerce solution offers; every product page can be customized. Further, the business plan offers a checkout page that is on your domain. With lower plans, the customer is redirected to a Weebly domain. This feature adds authority, credibility, and trustworthiness to your site. All those factors obviously improve the conversion rate of your website.
Overview of E-commerce Platforms
The five mentioned e-commerce platforms all offer varying degrees of customization, pricing, and themes. There is not a one size fits all platform for every store. An e-commerce store that sells products that benefit from an image-based theme will likely see better results with the Weebly or Squarespace platform.
A more generic website will likely fit better on BigCommerce or the Shopify platform. Shopify is the best option for most businesses. They offer great customer service, plenty of free guides, and have a large number of specialists that you can hire to fix any problems.
The lack of customization is the only downside of Shopify, but for a small business or e-commerce startup, it is the perfect option. You can easily set up a store within a day. It also has plans that will grow with your business.
All the options listed above offer free trials of 15 days or 30 days and this gives you plenty of time to try out a multitude of different options and find the one that works best for you.
Remember, choosing a plan based solely on price is not a wise strategy for an e-commerce business. Make sure to thoroughly examine all the features that come with each particular plan. Switching platforms is much more difficult than choosing the right platform from the beginning of the process.