We have had a lot people ask how we craft our review type articles so we wanted to create an example that demonstrates the depth we go into to ensure the product review is the best!
Best Drip Coffee Makers for At Home Brewing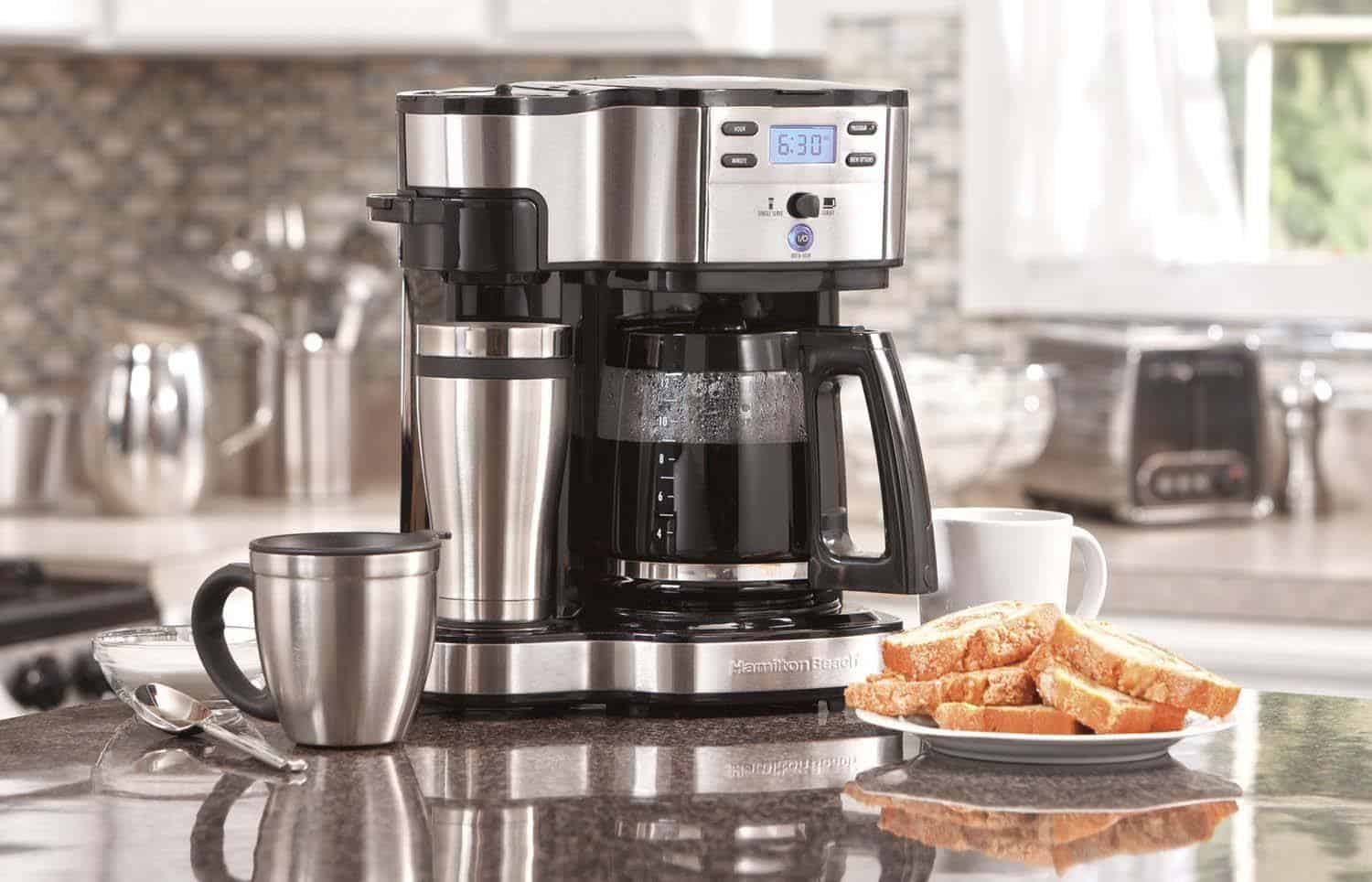 Drip coffeemakers are probably the most common type of coffeemaker available for at home brewing. They are used in both home and office settings and offer speed and convenience for those who are on the move or trying to multitask during a busy early morning routine.
Drip coffeemakers are also on the spectrum of some of the more affordable options as well and present a multitude of styles, sizes, and types to choose from that provide the user with homemade coffee that is great tasting, hot, and the perfect wake up.
What to Consider
When shopping for the ideal coffee maker, you should consider several key points:
Capacity: Coffee makers come in varied sizes and can serve a different number of people. From single serve to 12-cup coffee makers, there is a size suitable for every household
Features and Programming: A lot of coffee makers can be programmed to brew at a certain time of day, meaning that you can set it up the night before and wake up to a hot pot of coffee the next morning. It also helps to cut down on the extra amount of time you would be spending in the kitchen in the morning
Automatic Shut-off: This feature is for those of us that may be guilty of forgetting to turn the coffee maker off before we leave the house. The machine will automatically shut itself off after a predetermined amount of time
asterisk Filters: There are coffee makers that take filters, as well as those that do not require them. Carbon water filters will help reduce impurities commonly found in tap water which may lead to a better tasting cup of coffee
asterisk Warranty: Purchasing a coffee maker with a warranty will provide you with the opportunity to repair or replace a broken or malfunctioning machine before the set timeframe
3 Best Drip Coffee Makers for At Home Brewing
The following are some of the best Drip Coffee Makers that are currently available on Amazon for at home brewing purposes: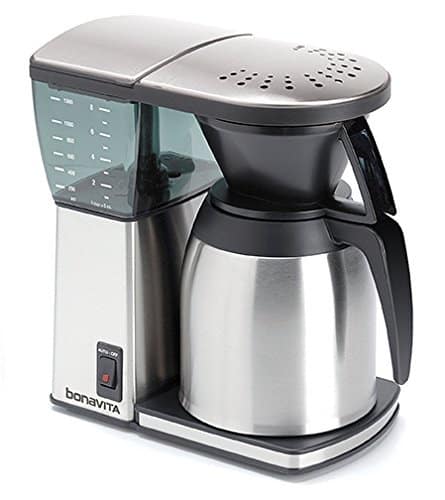 The Bonavita Original Coffee Brewer is a drip coffee maker that features one-touch brew operation. Although Bonavita is a relatively new company, it has already received awards and acclimates for their inexpensive, yet high-quality coffee makers. Although this model lacks many features, it will still brew an entire pot of coffee in just under six minutes and uses either a thermal or glass carafe. It has a small footprint, sleek design, and a clear water reservoir.
Price Range: $$$
Key Features
​Permanent coffee basket
​1400-Watt heater for a brewing temperature of 195-205 degrees Fahrenheit
Durable, stainless steel construction
​Includes a carafe lid, filter basket, and showerhead
Above-mentioned pieces are dishwashersafe
All plastic components are BPA-free
Includes a 2-year manufacturer's warranty
​Pros
​Does not require the use of paper filters
Drip system ensures that all coffee is saturated with water
​Keeps the coffee at the ideal temperature
​Brews quickly
Easy to use
Cons
It is not programmable but is still easy to use
​Higher price point than other drip coffee makers
​Heater may consume more electricity but maintains the desired temperature
For more information or to purchase the Bonavita Coffee Maker, click here.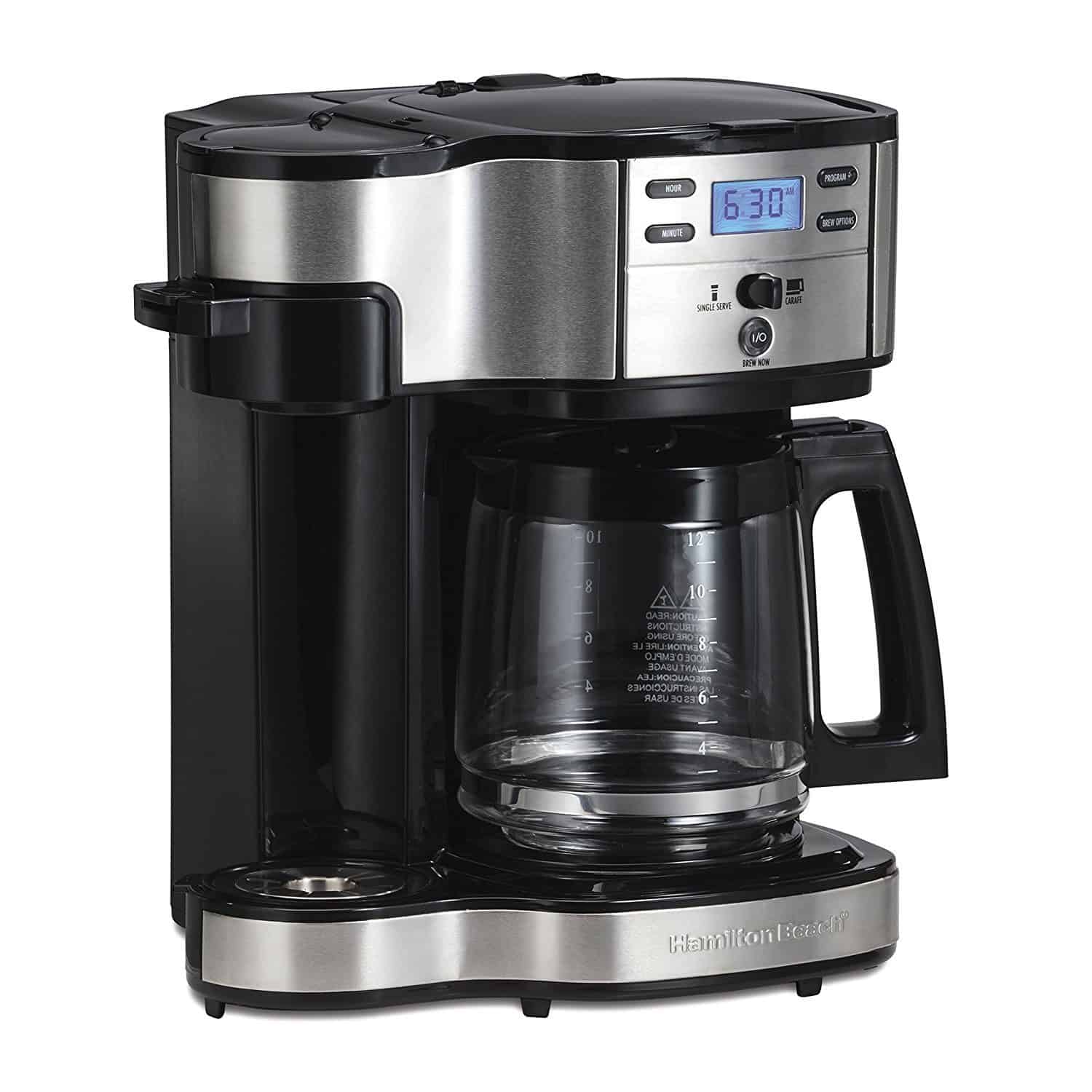 The Hamilton Beach 2-Way Coffee Maker is ideal for those households that may not always have to make a full pot of coffee and would rather brew a single serve portion. The 12-cup carafe is included or you can use your own travel mug at home for the single serve option. It also provides the user with several different brewing options so they can better personalize their cup of coffee and can make it stronger or regular. The display is easy to read and its many features prove that it is a high-quality machine that will provide a great tasting cup of coffee every time.
Price Range: $$
Key Features
​2-hour automatic shut off
​Two different brewing methods
​Includes a soft pod option
​Includes a 12-cup glass carafe
​Single-serve side adjusts to fit all cup and mug sizes
​Brew Strength Selector
​Easy-to-use and read control panel and display
Pros
​Option to choose regular or bold strength coffee
​Two different brewing options so nothing is wasted
Programmable clock and timer that can be programmed 24-hours in advance
Automatically shuts off after two hours for safety
Able to use soft pods for a fast cup of single serve coffee
​Cons
​Each side has to be programmed separately and cannot be used at the same time
​Backlit clock may appear a bit dark
For more information on the Hamilton Beach 2-Way Brewing system, click here.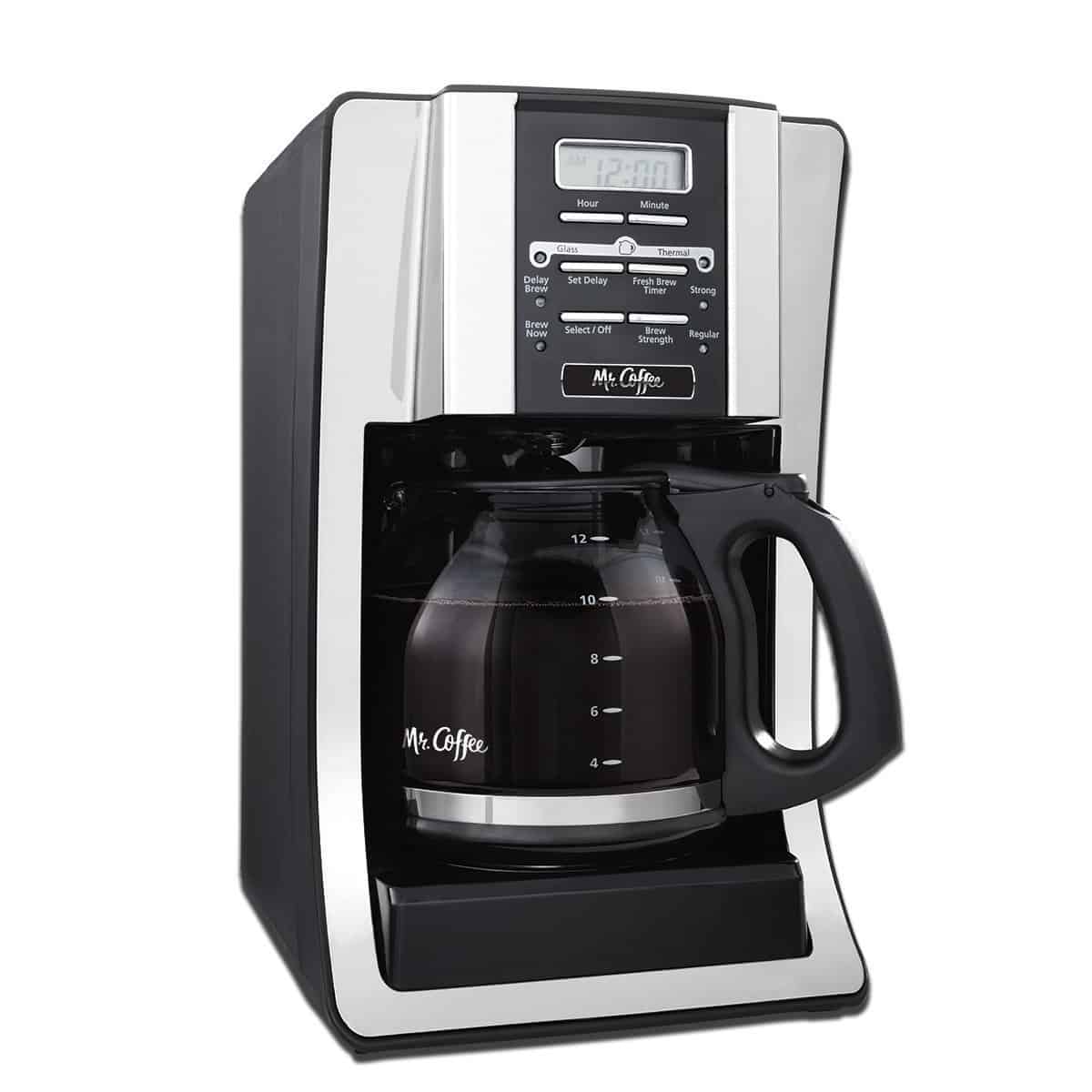 The Mr. Coffee 12-Cup Programmable Coffee Maker will appeal to those who are looking for quality coupled with affordability. Its water filtration system can remove up to 97% of chlorine in the water which will help provide a better tasting cup of coffee. It also has a timer that keeps track of when the coffee was brewed so you will know just how fresh it is. It has a very simple and uncomplicated design and is easy to use.
Price Range: $
Key Features
​24-hour timer for scheduled brew times
​Includes a reusable coffee filter
​Digital clock
​Choose the desired brew intensity
Pros​
​Easy to clean and maintain
​Variable heating option
​Filtration system removes impurities
​Does not require paper filters
​Pause and brew function
Cons
Does not have a very modern shape or design
​Can be hard to reach the water fill reservoir
​Only comes with a 1-year warranty
​​To find out more about the Mr. Coffee 12-Cup Coffee Maker and see how else it can benefit your household, click here.
​Final Thoughts
If you are looking for a drip coffee maker that is versatile, appealing, and functional, then all three of the coffee makers reviewed will fit these specifications. However, they all range from affordable to moderate to higher price points and the overall design is different on all three.
If you are looking for an extremely affordable option and don't want to put much effort forth in making your morning pot of coffee, then the Mr. Coffee would be a desirable choice. However, the style, shape, and design may not be suitable for most kitchens and areas with a limited amount of space.
At the more median price point, we have the Hamilton Beach 2-Way Coffee Maker which is perfect for those who vary between brewing full pots of coffee or the occasional single serve mug for on the go. It is both practical and functional, but keep in mind that the two brewing methods only work separately, rather than in conjunction.
Finally, at the very top of the price range, we have the Bonavita 8-Cup Brewer. While it is still relatively new, it boasts of being a feature rich and high-quality coffee maker that can make a pot of coffee in under six minutes.
My Recommendation
Overall, I would highly recommend the Hamilton Beach 2-Way Coffee Maker because of how it provides two different brewing options and a ton of other features at a very affordable and reasonable price. To purchase this coffee maker for your kitchen or to compare it to other similar coffee makers, please click here.