Starting a freelance business is no easy task, but many are finding success in it. According to a 2016 survey conducted by the Freelancers Union, freelancers make up 35% of United States' workers, accounting for one-third of the workforce. Freelancers collectively earned $1 trillion in 2016 as well.
The reasoning behind the success is their approach to clients and their online presence. Do you have a freelance business idea? Most experts agree on the same step-by-step strategy for creating and launching a freelance business. Completing each step is a surefire step in starting your business off right.
Determine Your Goals
If there are no clear, measurable goals set for you and your business, then you will likely fail. Do you plan on your freelance business to supplement an existing income or to become your full-time job? You need to "map" out your short-term goals and long-term goals. This allows you to see the progress of your business and help you plan for the future personally, financially, and as a business.
Find Out What is Profitable in Your Niche
Passion projects may be personally satisfying, but will it pay the bills? Determining if you'll be able to turn a profit from your goods or services is imperative for success. You won't want only to sell apples if a large group of people want oranges. While you're also selling fruit, it's not what the clients want or need.
A niche will determine your target audience and identify their problems and what they want out of goods and services. The more specific the information you find out, the better profit you can make. Often a business will fail because they are too broad and do not meet their targeted audiences' demands.
You'll be able to compete with other businesses based on the value of your product or service because you have taken the time to cater it to their specific problems.
Find Your Target Audience/Client
Finding your target audience/client closely ties in with finding your profitable niche. You want your business to attract the people from the niche market you have chosen. Find the businesses or individuals that will benefit from your product/service and develop your marketing campaign around them. Can they use your service? Will they be able to afford your prices?
Finding out what your target audience is interested in and how you can relate to them is an important aspect of your startup. Connecting on a personal level with your target audience/client will help you stand out from competitors, driving your profits. You will also be able to build your portfolio to show you have experience in what they are specifically looking for.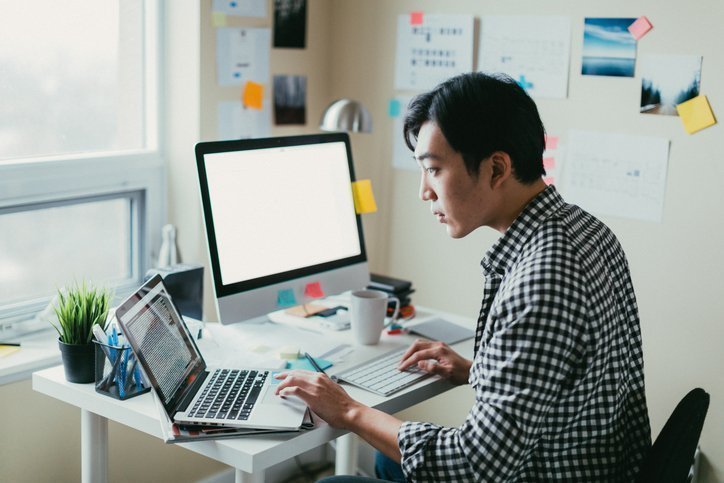 Budget
Some freelance business have little to no startup cost. However, others involve some sort of investment to launch. Determine how much it will cost out-of-pocket and other expenses such as permit fees, hiring a graphic designer for a website, photographer, and a social media consultant if need be. Every businesses' budget will differ as they will have different expenses. Determining your initial and ongoing expenses will help you determine your short and long-term budget.
Set Strategic Prices
Pricing should reflect everything you have learned and discovered about your niche and target audience. Setting a price too high for your targeted audience is providing them with a one-way ticket to another business. You also need to determine if you will be paid hourly or charge a flat rate per project. It is important not to base your prices on what the competitor is charging. You want to set your prices based on the value you are giving your client/customer.
Create a Website and Portfolio
In 2018 there is no question as to if you will have a website or a portfolio. You will need both. All previous steps have helped determine what your portfolio should look like. You already know your profitable niche, who your target audience/client is, and what it is they want.
Your website and portfolio reflect who you are, what you value, and show the quality of your goods or services. When someone enters your website they need to be able to easily find what they are looking for. This includes contact information, examples of your work, a list of your credentials and accomplishments, client testimonials, and see that you are actively updating your website. Looking at competitor websites is a great way to draw inspiration on how to design your website.
Learn How to Create Content
An often ignored step to starting a freelance business is creating a content plan. You have discovered what will drive your profits and who is interested in what you have to offer, but the last piece of the puzzle is keeping them informed and coming back to you.
This is most popularly done by maintaining a website blog. You want your blog to add value to your website and business. This shows you are actively engaging with your audience, are an expert in your chosen niche, and care about keeping them informed. Updating your blog will also increase online traffic through Search Engine Optimization (SEO). Understanding how SEO works will help you write your content in a way that will gain more attention.
How to Apply These Steps to Get Work in 2018
According to Blue Corona Measurable Marketing Solutions, between 70%-80% of consumers will check a small business's website before deciding to visit the physical store or to purchase their goods/services. Your online business presence will drive profits, so it is important to follow each step to make an impression and get your product out there to your target audience.
Real-world application for each step is easier in 2018 due to the countless online resources that are readily available. From a technical standpoint applying each step is easy. However, it takes dedication, time, and commitment to achieve. Staying alert of new trends in your niche market will help you maintain and get more work as well. Prioritizing your work is how each step becomes fulfilled, and your freelance business is maintained.