Introduction
No matter what you need to do online, it seems like Google has a tool for it. The same is true for just about anything in the online marketing space. We examine two popular tools for assessing and forecasting your marketing analytics: Google Trends vs Keyword Planner.
Both are popular tools but with very different capabilities – we will be taking a deep dive into each. Let us start with the basics of each platform.
Google Trends
Google Trends is a tool offered by Google which allows you to analyze top search terms across various locations throughout the world. In other words, you are seeing what people are searching on Google around the world. It can be an extremely valuable source of information to determine popular topics in your area (or anywhere).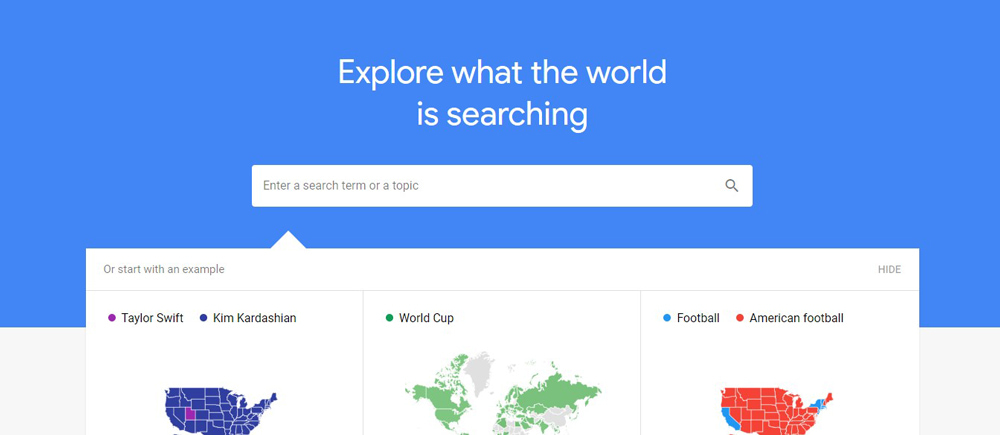 Google Trend helps you discover what is "trending". Savvy marketers have utilized this information to develop strategies and techniques, which we will examine in more detail below.
Pros
Information right from Google itself, which is an indicator of a topic's actual popularity.
Can get localized information relevant to your area.
Also shows related search terms and related topics.
Free tool.
Cons
Doesn't hold your hand. It is up to you to draw insights.
Somewhat basic functionality. Limited data beyond what is searched.
Google Keyword Planner
Google Keyword Planner is a keyword research tool that is available with a Google Ads account. The tool intends to help users plan Google Ads campaigns, but some marketers find it useful as a general keyword planning tool.
Google Keyword Planner is a tool that allows you to analyze the popularity of target keywords and phrases regarding Google search traffic data. In other words, you can search keywords to determine their popularity and use this data to see whether keywords will help your Google Ads (or other content) show up in Google search results.
Pros
Simple, free tool.
Various applications for analyzing a keyword's popularity across different metrics (more on this below).
Tools for finding similar keywords and for forecasting the future success of campaigns.
Allows you to organize and store data.
Cons
Geared toward getting you to purchase Google ads.
Not as extensive as certain paid platforms (LINK TO SEMrush ARTICLE)
Features Face to Face
Let's get this out of the way – Google Trends and Google Keyword Planner are different tools meant for different purposes. Although each is related to Search Engine Optimization and can be used to plan/strategize for content/ad creation, they will help you meet different parts of this process.
We will outline each tool here so that you can gain an understanding of each platform and decide which is right for you.
Google Keyword Planner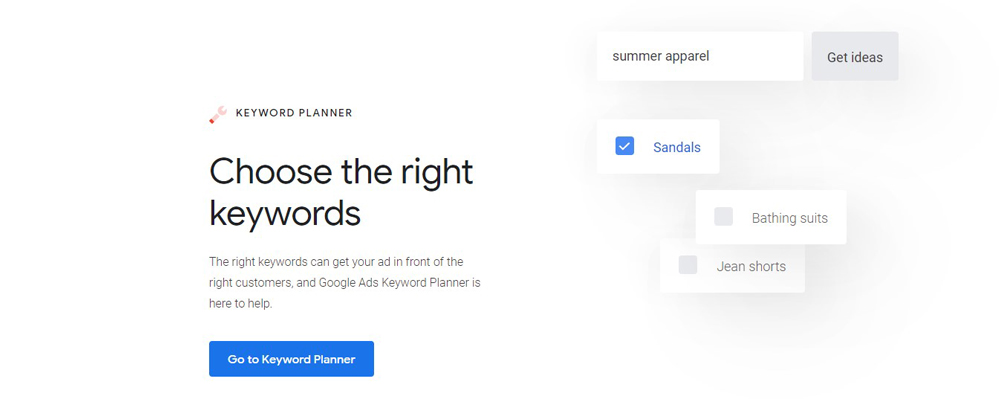 Google Keyword Planner, as mentioned above, is a tool for analyzing and predicting the success of keywords and phrases for your SEO strategy. Google Keyword Planner presents all this info in the context of Google Adwords. It is because the tool is designed to complement a Google Ads account.
So, to use this free tool, you will need a Google Ads account and set it to "Expert" mode, which unlocks more sophisticated Search Engine Optimization Tools.
Google Keyword Planner is best understood by looking at its three main capabilities:
Keyword Planning
Keyword planning is (obviously) at the heart of Google Keyword Planner. Google Keyword Planner offers various functionalities for finding new keywords or for evaluating the success of current keywords. Once you open the Keyword Planner, you'll see a few options.
First, you can open the Keyword Planner and click on Planning à Discover Keywords, and you will be taken to a tool that allows you to input words or phrases related to your business. Then, Google returns you a set of keywords relating to these words, which you can add to your optimization plan.
Alternatively, after you've clicked Discover Keywords, you can input a website related to your brand (your website, your competitors' websites, etc.) and Google can return keywords related to the website's content.
From here, you can start to create a list of keywords, and you can analyze or filter these keywords based on the metrics you are targeting (competition, impression share, CPC, etc.). You can use these tools to narrow down your list to the keywords you think are most relevant to your organic or ad optimization strategy.
Keyword Research/Forecasting
Once you have found a list of keywords that you think would be helpful to your business' content strategy, Google Keyword Planner has tools to help you predict the success of these keywords. The Forecast section of Keyword Planner is robust, but it is not as deep as what you would find on a paid platform.
The forecasting section allows you to manipulate certain variables to see a forecast for the optimal performance of each keyword, based on either "conversions" or "clicks".
Keyword Planner also lets you target specific keywords based on location. You can narrow your search into your location to see which keywords would help you rank in your area. Quite helpful if your target customers are located in a specific area.
However, it's important to note that the forecasting revolves around the amount of ad spend, with the forecast changing depending on what you spend. Once again, this tool is geared to getting you to purchase Google Ads. If you are not planning on running a Google Ad campaign, the forecasting tools are decidedly less useful.
Campaign Creation
This feature will be useful for those who are using Keyword Planner for Google Ads. Once you have settled on a list of keywords, you can organize everything into a "campaign". This is to organize all your work and pursue it as an ad strategy. For an organic optimization strategy, this once again represents the limitations of the tool.
So, if you want a keyword planner for organic Search Engine Results, you might be better off looking somewhere.
Google Trends
Google Trends is another free research tool offered by Google, but its functionality is quite different from Keyword Planner. To understand these differences, let's break down the main features of Google Trends:
See What People Are Searching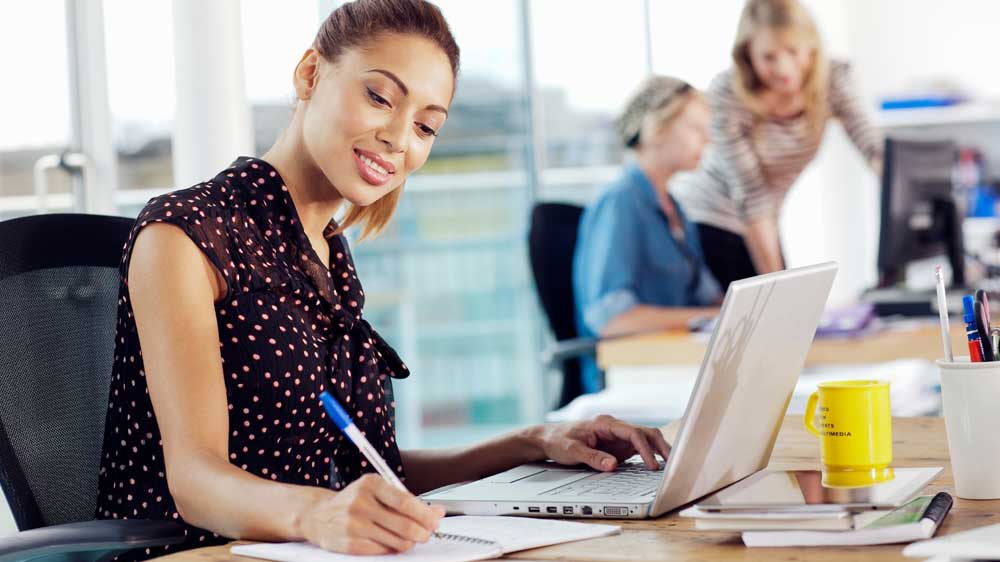 The core of Google Trends is the ability to study worldwide search results for different topics. It is a tool to see which search terms are popular in which areas of the world. For SEO purposes, this can be a hugely valuable tool if utilized properly. You can see what is popular and whether it's decreasing or increasing in popularity.
The tool is easy to use. Just head to the home page, enter a search word or term, and Google Trends returns quite a bit of data related to the search term. We'll examine this data next.
Data Available
Data-driven tools are only as valuable as the depth of data they provide. For a free tool, Google Trends is quite serviceable. However, it's not quite the level of detail you would expect from a paid SEO platform.
Upon entering a search term, you go to a results page that shows you a line graph of the search terms' popularity over time (on a percentage basis). Below this graph, you can see the information broken down in various ways.
There is a location-based graph that breaks it down for regions within countries. Below that, two charts examine "Related Topics" and "Related Queries", which help you find related keywords and topics that are also popular.
From there, you can filter the results based on location, time range, categories, and "type" of Google search (images, news, etc.). There's also a basic "compare" feature, which allows you to add new search terms and compare results.
Limitations of Google Trends
All in all, Google Trends is a capable tool for discovering what's popular, but the depth of data isn't strong. Everything is presented in relative (percentage) terms, which means the raw data for each search term is not available on Google Trends.
This data will not be as useful for marketers who need to know exact consumer behavior. Since everything is in percentage form, it's challenging to determine whether a search term is popular or whether it is only popular relative to what it used to be.
On top of this, there is no way to organize and save your results. You'll have to take this data and formulate your conclusions and insights. It's about what you can expect from a free tool, but it's no wonder that serious marketers will opt for paid SEO platforms that allow them to manipulate data and draw insights (LINK TO MY ARTICLE ON SEMrush vs KWFINDER).
Comparison – Which Tool is Right For You?
As we've covered throughout this article, Google Trends and Google Keyword Planner are two different tools. Although both tools are perfect for evaluating the popularity of certain keywords, their actual functionality is not very comparable. It might be better to think of Google Trends and Google Keyword Planner as complementary tools. You can draw insights from each free tool to formulate strategies that contribute to your overall SEO strategy.
Of the two, Google Keyword Planner is quite a bit deeper. It makes sense because it's locked behind a Google Ads account and an "Expert" account setting. Keyword Planner is a powerful tool if you're looking to examine the popularity of specific keywords. It will allow you to make an accurate forecast of their future popularity.
Not only does Keyword Planner return data about a keyword's past and current performance, but it also has tools for forecasting future performance. Keyword Planner also has functionality for saving, comparing, and listing your top keywords. It is lacking in Google Trends.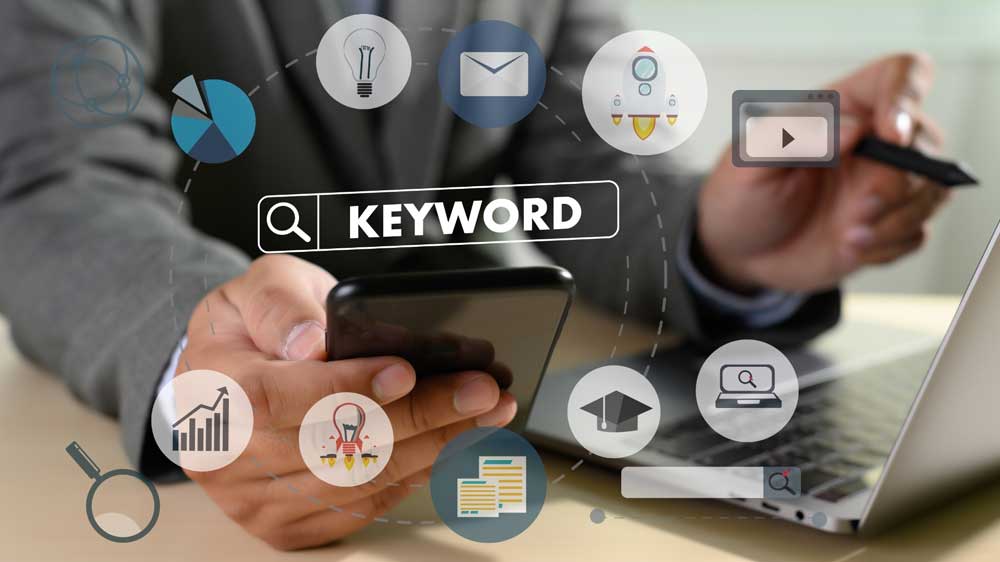 On the contrary, Google Trends is the better tool if you want a "big picture" for specific topics or search queries. It returns data in easy-to-read graphs and charts. It breaks them down in popularity by time range and location.
Google Trends also suggests related topics and queries. It's also not locked behind any Google accounts. Google Trends is a great place to get started if you're trying to envision the popularity of certain terms and topics over time.
Both tools are valuable if you understand what they offer and what their limitations are. Next, we'll give you our final recommendation and show you when you should use each tool.
Conclusion – When Should I Use Each Platform?
To the bottom line – which SEO tool is best? The better question is which tool is best for you? These are two very different tools. The best tool will depend on the type of information you are looking for. Google Keyword Planner is a deeper tool for generating more comprehensive insights, and Google Trends is a simpler tool for grasping the "big picture".
Here is when you should consider using either tool:
Use Google Keyword Planner If:
You want to evaluate the SEO potential of target keywords and phrases.
You want to forecast the future potential of keywords and phrases.
You want a platform that allows you to organize and save keywords.
You want a free keyword planning tool.
You are planning a Google Ads campaign (the platform is geared toward Google Ads users).
Use Google Trends If:
You want a "big picture" of a search term's popularity.
You don't require deep data insights.
You want to break down results based on location.
You want a simple, free, accessible tool.
That does it for our list! Both tools are valuable, which is why both tools are popular. We hope we've helped you understand when to use each tool. Hopefully, you can see that both tools complement each other quite well.
All this being said, if you want to formulate deep SEO strategies, you'll probably want to consider a paid service. Paid SEO tools are deeper and capable of generating much wider data sets. If you're serious about SEO optimization, a free tool probably won't cut it. Check out our article on SEMrush vs. KWFinder for more (LINK TO ARTICLE I WROTE).