Instagram is a powerful tool for eCommerce, and savvy business owners are taking full advantage of our hunger for engaging content and our increasing time spent scrolling through social media platforms. Businesses are using Instagram more than ever before to increase brand loyalty with clever and entertaining social media campaigns; even when not "direct selling" these companies are luring us to their feeds with humor and social commentary, and Instagram's powerful visual presence can influence our purchasing decisions over time.
For the business, managing the Instagram account can be a time-consuming and resource-exhausting process. Staying engaged with Instagram followers means a constant update of new content as well as interacting with customer comments and questions. Additionally, to make the most of this social media platform, businesses are constantly on the hunt for Instagram marketing influencers and trying to align themselves with those who can help them grow digital brand recognition.
The amount of time spent managing the feed can be detrimental to other marketing activities, especially for smaller businesses with limited staff and resources, so automation tools are increasing in popularity as a means to save time while maintaining a robust Instagram presence.
How does Instagram Automation Work?
Software or "bots" can be used to carry out daily tasks such as adding new posts (or deleting posts), liking other users' posts, following new Instagram users, commenting on posts, and even direct messaging. Filters within the software can allow you to weed out certain Instagram users (for example, those who do not have an Instagram profile picture) or target certain users based on certain demographics (such as geographic location, language, or gender). The bot can be programmed to complete a certain number of actions in any given time period. Automation tools have been proven to increase real Instagram followers dramatically, but it comes with a risk.
Instagram prohibits "crawling" and this type of activity can result in a ban or restriction on users. Most software can "get around" the scraping of Instagram's public API to collect data, however settings have to be managed carefully in order to fly under the IG radar.
Additionally, businesses should tread lightly at first to avoid embarrassing mistakes generated by bots: the "love it!" comment added to a post about an ill family member (face. palm.) Starting with "likes" only is the best rule of thumb until you learn more about how the software works, how to use the filters appropriately, etc. In fact, some suggest avoiding bots for comments altogether. More on that in the tips below….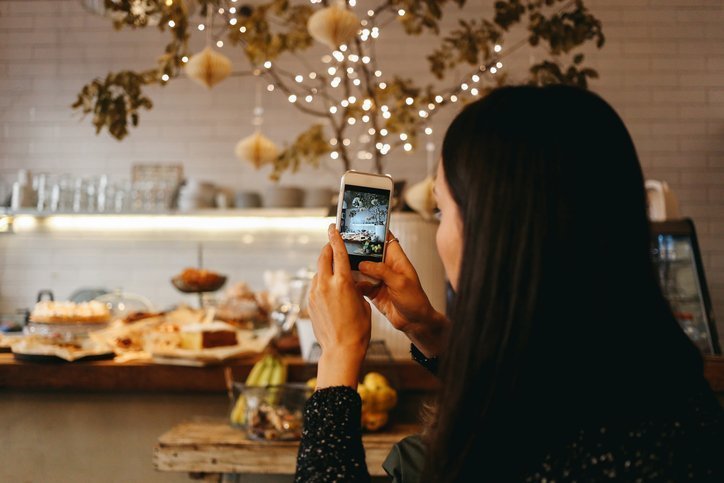 Ready. Set. Automate.
If you've considered the risks and still want to move forward with Instagram automation to increase followers and grow your brand recognition, we have some tips to ensure you avoid common mistakes and get the most bang for your automation buck.
Get Your Insta House in Order!
If you ultimately want to attract new followers to your feed, it's time to ensure that feed is cleaned up and polished! If you were inviting potential clients to a cocktail party in your home, you would undoubtedly clean your child's graham cracker crumbs out of the seat cushions and put the souvenir amusement park cups away in favor of the crystal flutes. Do the same for your page! Give it a good cleaning and ensure that it is set up to attract followers with engaging and varied imagery, fresh copy, and current trends. There is really no point in automating a bot to drive people to a page that hasn't been updated in months, or where the last post was lackluster at best. Plan to get your Instagram feed in the best possible shape beforehand, and engage a marketing consultant if needed to help with this effort.
Know Your Audience.
In order to choose and program the right automation, you need to understand your specific target audience in great detail.  The automation will seek out followers who fit a certain profile, followers who like particular hashtags, people in certain locations, etc. The bot can find them once you give it the instructions, but the bot cannot DEFINE this audience for you. That research is up to you!
Automate LIKES only: Don't be Spammy
As mentioned before, the risk of awkward comments runs high in automation. There is simply no way a bot commenting on hundreds of posts will be able to create comments that come across as genuine and sincere; instead you will find the embarrassing scenarios of overly positive comments on sad or tragic posts, awkward phrasing such as "Nice work!" on a post of a teenager engaged in illegal activity, or many even worse scenarios. Even if the comment is not entirely inappropriate, it can (and will) come across as "spammy" to users in most cases, which is off putting and does not increase your brand value.
Create and Schedule Instagram Posts The RIGHT Way.
Trying to create new content every day or several times a week is challenging: some days the creative juices aren't flowing, or the image choices are overwhelming. Frankly this can become a time suck for marketers, and automation with scheduling instagram posts allows you to be more efficient and dedicate time to other important tasks. Devoting a specific, set time each week to schedule a week's worth of posts can be a much more effective use of time and can also result in a more consistent campaign. Plotting out several images, for example, that work well together in your feed (remember this is how NEW followers will see your storyline) can create a much more attractive visual dynamic. Plus, you can schedule the posts to appear at the best days/times when your users are online. Software programs can now automate posts without push notifications, thanks to a recent update from Instagram, so this is a no-brainer for IG business accounts. It is easier than ever before!
No matter how much or how little you automate your Instagram engagement and activity, there is no substitute for the human element of this experience. Software and bots should be reviewed and managed carefully to ensure your feed stays consistent with your image and values. Using a bot as an instagram marketing tool should only be one part of your overall social media strategy. Quality content is first and foremost what drives "likes," and that should remain your top priority in all of your social media outreach.