When considering the evolution of social media from the early 2000s to now, it is wild to think of its impact on society. From how we keep up with friends and family, share news, read the news, voice opinions, and shop, the concept of what social media is used for now is entirely different. Companies have been forced to evolve alongside social media and grow entire staffing teams to head up the responsibilities of content creation and running social media strategy. Many companies utilize as many channels as possible, broadening their social media presence.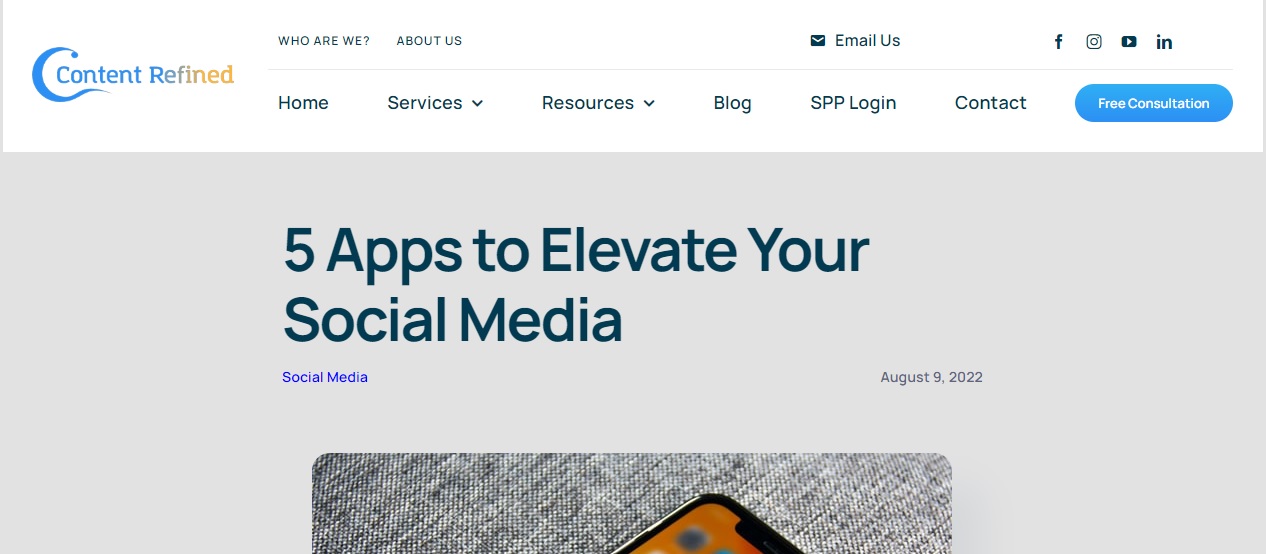 As social media has become more professional and regimented, there are now multiple tools that companies can utilize to support their social media teams. Later and Hootsuite are some of the most popular applications on the market. When comparing Later vs. Hootsuite, which social media management tool is right for your marketing and advertising teams?
Best Features of Later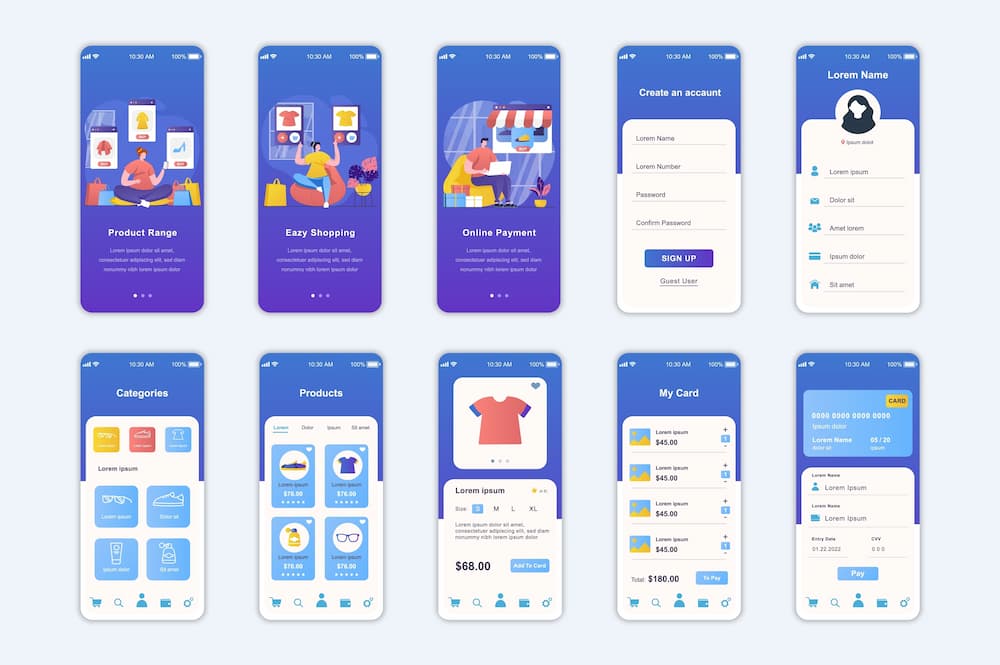 Later was launched in 2014 and boasts over seven million customers worldwide. The app was designed to help businesses and online personalities schedule content releases across multiple social media platforms.
Calendared Posts
Later allows scheduled posts across multiple platforms. This is incredibly helpful for businesses and individuals with minimum posting requirements. It also helps when trying to hit certain time points across multiple time zones to target certain demographic groups at optimal time points, such as lunch breaks and after traditional work hours.

Visual Calendar Tool
As a scheduling tool focusing on the visual experience, Later is created to visually appeal to users. Their calendar is laid out visually to align your content over the dates. This is a great and helpful feature to see all social media content laid out.
Auto Publish
With Later, they have a helpful auto-publish feature for Instagram, so posts can be teed up and waiting to be published, and once the content is ready, a date/time of publish can be pre-set so content is pushed out at certain time points without any further approvals. This is helpful for companies who want to publish early in the morning or throughout the night when targeting other time zones.
Bio Links
Biography links are essential when directing traffic from social media to storefronts and shopping entry points. Later offers such gateways for shoppers to leave your social media, pushing them to POS (point of sale) sites. This feature is helpful for businesses and individuals who are receiving commissions on product sales.
User-Generated Content
Otherwise known as UGC, this is an essential feature of social media marketing in which followers can interact with businesses and individual posts. Later assists users in identifying these opportunities and capitalizing on them further to foster a sense of community and drive sales and views.
Data-Driven Insights
Users of Later can review the data it amasses, which offers information regarding views, growth, and demographics of visitors. This information is vital for tailoring social media campaigns to target groups of shoppers to grow revenue specifically.
Planning and Preview
Later has a feature where users can plan and preview content before posting. This is helpful for marketing teams to review, quality check, and assess content before it is pushed out to viewers and followers. The preview function also ensures that all content is aesthetically consistent across all platforms.
Hashtag Suggestions
Hashtags are a helpful tool to increase reach and user engagement with posts. It also allows posts to be found in an array of different ways. Later offers hashtag suggestions that are very helpful to individuals and businesses alike.
USG Reposting
Once you have users and followers engaging and interacting with your scheduled posts and social media content, Later allows their users to repost and share USG content very easily. This further drives engagement and garners further USG content to be created.
Team Work
Later can be accessed by multiple users on one account, so it is a perfect fit for larger companies that utilize multiple creators and require management approval of posts before publication.
Features of Hootsuite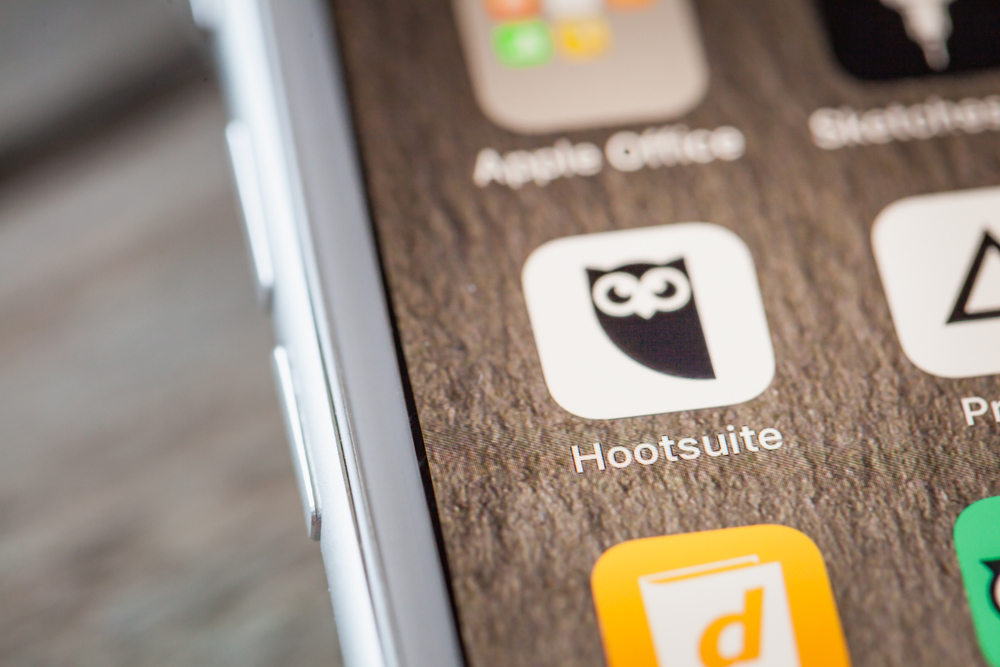 Founded in 2008 and yielding 18 million customers – including 35 Fortune Five hundred Companies, Hootsuite is one of the original and oldest social media publication tools.

Content Calendar
Hootsuite also offers a visual calendar allowing users to see all their posts across the calendar before publication. This helpful feature allows social media marketing teams to see all content curation for multiple social media accounts, collaborate in real-time, and fill in any gaps across channels to ensure a broad campaign.
Hootsuite Impact
Hootsuite offers a robust data-analysis platform called Hootsuite Impact which allows users to glean insights into graphs, tables and produces KPI information. This enables businesses to gauge social media campaigns' success and tailor them for future publications.
Hootsuite Monitor
Hootsuite Monitor is a hugely powerful tool that allows businesses to monitor keywords, hashtags, and conversations on online forums. This is an incredible asset to a professional marketing team working to enhance brand perception and glean information from certain markets. Additionally, specific geographical locations and demographic groups can be targeted, which is a powerful way of isolating target markets.
Hootsuite Engage
This feature pulls all comments directed at the company or brand across all social media channels. This time-saving social media monitoring tool prevents companies from scrolling through hundreds of comments to look for customer questions and complaints. This feature is excellent for companies receiving dozens of comments daily and ensures that all customer inquiries and issues are addressed.
Typically, when consumers are unhappy and do not get the desired results, they publish their frustrations on very public social media platforms – so it is imperative to address them quickly. Another great feature of Hootsuite Engage is the ability to assign comments and queries to other team members to address; this is an excellent tool for larger teams to delegate workload.
Collaboration
Hootsuite has excellent team collaboration features allowing larger teams to work simultaneously on projects. Businesses can streamline and assign work to other team members.
Syncing with Other Tools
Hootsuite boasts integration with many other applications, such as the AI tool Grammarly Pro and Canva–both tools used extensively within social media publishing.
Later vs Hootsuite – Which App Is Right For You?
Both Hootsuite and Later offer robust and comprehensive features which allow for greater social reach, increase user engagement and support easy workflows.
1. Features
Regarding features, Hootsuite offers more powerful tools to larger businesses and marketing departments. Between Impact, Monitor, and Engage programs, Hootsuite is a better fit for large-scale operations. Later has great scheduling and publishing capabilities, but Hootsuite offers more insight into campaign KPIs.
2. Social Media Platform Capabilities
Hootsuite syncs easily with any social media channel used for businesses. Later primarily focuses on Instagram, Facebook, and Pinterest. With these limitations in mind, Hootsuite is a better social media tool for larger companies utilizing every social media platform, whereas Later is better for smaller businesses or individual influencers.
3. Pricing
Hootsuite starts at $99 per user, whereas Later has some free plan options, and their basic pricing starts at $18 per user. The Later pricing is obviously better for smaller companies, with the lower price point.
With all the benefits of each social media management tool explored, the choice between the tools depends on your business objectives. If you aim to schedule posts extensively but do not need analytics, Later is a great fit. Hootsuite is the better tool if you are looking for deeper market insights and analytics for multiple social media accounts.