The world of content marketing can be overwhelming. Executing a digital strategy to reach out to your target audience, build brand awareness, and include SEO optimization, all rely on great content.
As much as you might want to take on social media content, web design, and creating a content marketing strategy yourself – or maybe you don't at all – working with a content creation agency means you'll have high-quality content on a consistent basis.
But how do you find a content creation agency that suits your business? Even the best options aren't right for everyone, so it's important to invest some time in finding one that works for you.  Here are 12 things to look for to help you narrow down your choices:
1. You're Given a Consistent Contact
Bouncing around from one person to another within a content agency isn't going to help you very much. You'll constantly be re-hashing your goals and catching people up-to-speed. Before settling on a content creation agency, make sure you know the process they use and that you'll be working with a consistent team who knows the ins-and-outs of your brand.
2. You See Results
In addition to seeing results from the work the agency does with your brand, you want to see results they've already achieved with other companies upfront. The right agency can show you case studies and website content that shows the custom content they've worked on before. It's even more helpful if these case studies are in your industry, but a content strategy from a previous client not in your field can help show their versatility when it comes to marketing services and content strategy.
3. They Prioritize Versatility
You'll want to view a portfolio that includes a range of content marketing services. You need to know the content creation agency you choose is versatile and is able to try new things, including using different social media channels and website content production. Experimentation, even if it involves some missteps along the way, is more important than constant success. An agency that isn't afraid to get creative and be on the cutting edge of content development is the ideal selection.
4. They've Established Themselves as a Leader
The best agencies are able to offer insight into the industry and are viewed as thought leaders in content creation and social media marketing. You're looking for an agency that's an expert in the field and can create high quality content. You want to learn from them and know that you are working with marketers that have experience creating content for a wide variety of projects.
5. You See Proof of Long-term Relationships
Have clients been working with a particular agency for a long time? Committed relationships say a lot about any business and content creation agencies are no exception. If most clients are happy with their results and there's a track record of success, you already know they are solid and capable.
6. They Have a Vested Interest in Growing the Field of Content Creation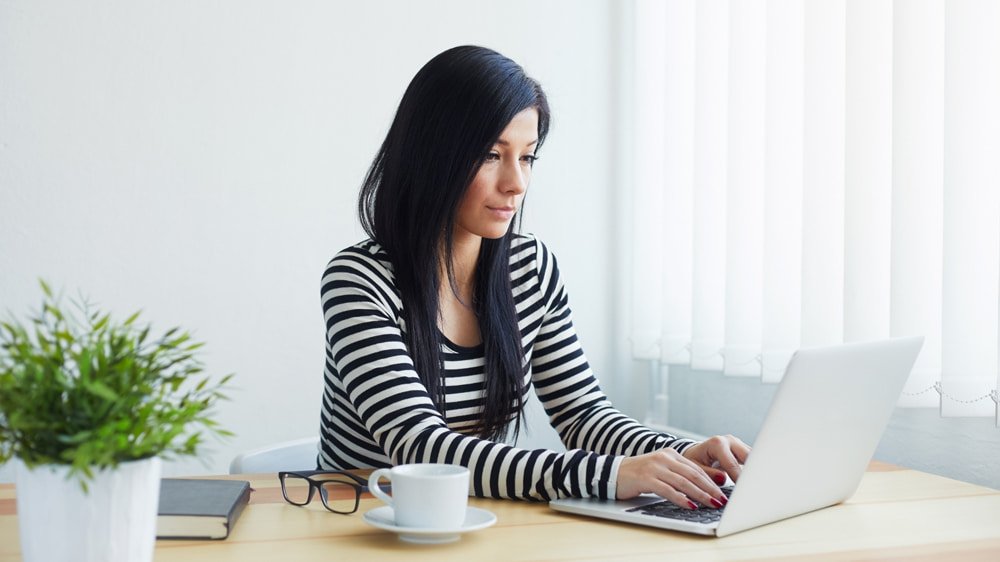 The best content creation agencies want to be part of the future of content. They want to elevate the industry and be the best in the business, if they aren't already. If a content agency is able to intelligently discuss the trends in the industry and they have predictions about where things are going, you're on the right track.
7. They Offer Great Communication
You should feel as if you are on the same page right from the beginning. The best content comes from an agency understanding your goals and being able to communicate about where you see things going. Agencies should also do all they can to make sure communication is prioritized and rarely about problems. If you don't feel listened to early on when dealing with an agency, they're not the right company for you.
8. Client Testimonials are Easy to Find and Positive
If a content creation agency has a good reputation and a trail of happy clients, you know you'll get your money's worth from them. In addition to the references the agency provides, make sure you look for reviews online from third-party sites. An established reputation in the industry goes a long way in helping you learn more about an agency.
9. Boundaries Aren't a Problem
Forget the old adage of "the client is always right." They often aren't, especially when they have limited knowledge about a field.
Make sure you are working with an agency that isn't afraid to say no. Remember, they should know more than you about content creation, so if you come up with a bad idea about something, they should be confident and experienced enough to explain why it won't work. You can even ask about this from the beginning. Agencies should "know their stuff," and as such, not be afraid to set boundaries and lay down the law.
10. You See Right through Everything
Transparency is imperative when working with a content creation agency. The best agencies tell you what you are getting up front and keep you in the loop throughout the entire process. If it feels like your questions are being dodged or it's taking forever to get responses to your emails or phone calls, you have a problem. And these things never tend to get better, so consider them a red flag if you notice the problem at the beginning of your relationship. You need to feel informed, confident, and on track all the way through the content creation process.
11. They Take Criticism Like an Adult
You want to know that you can speak your mind with an agency. If you aren't able to give constructive criticism, how do you move forward? Your relationship with a content creation agency should be a collaboration and you should be able to speak your mind. When all parties involved respect one another and are able to give criticism and be frank about projects, things always work out better.
12. Things Seem to Resonate with You
You want to get good vibes and have a great working relationship right from the beginning with your content creation agency. You're investing energy, money, and time into the relationship and you want to feel good about it all the way through. The truth is, it doesn't matter how solid an agency is, if you don't vibe with them, it just isn't the right fit. You want to find an agency that offers all of the nuts and bolts of success, but also just seems well-suited to your brand. You'll know it when you feel it!