Marketing is often one of those tasks that every business would like to accomplish, but budget restrictions often limit its actual potential. In fact, the majority of small businesses and startups spend no money on marketing and instead rely solely on word of mouth.
However, plenty of inexpensive marketing campaigns can quickly be started. These campaigns do work, and they can save you a lot of money in the beginning stages of your business.
Publish Great Content on Your Blog
This is the first inexpensive marketing idea that any small business or startup can successfully employ. Every company should have a corporate blog that they fill with valuable content. This type of strategy is also known as a content marketing strategy.
Some examples of great content for your blog could include articles explaining how your product works and articles relating to your niche. For example, a company that sells water filters might want content that explains how a water filter works and how to install a water filter. They could also write content about the benefits of clean drinking water and the dangers of unfiltered water. Every industry has thousands of potential articles to write.
Content marketing works great because it will gradually improve your search engine rankings over time for keywords relating to your niche. Using our previous example, it could help improve your rankings for searches that relate to the purchase of a water filter.
Finally, if the content is great and extremely valuable, then it might get shared amongst readers on social media. Readers will then read the article on your website and potentially purchase a product.
Publishing content is one strategy marketing idea that you cannot ignore. The amount of money and time required is minimal as well. Once you publish the article, then no further work is required unlike Google Adwords or Facebook ads.
Use Reddit
Posting high-quality content to Reddit about your niche is an excellent way to market your business. However, marketing on Reddit requires extreme caution as it can easily backfire if done improperly.
For best results, post to a small sub-Reddit relating to your niche. The most important step is to post valuable content that does not look like an advertisement. Reddit users are very adept at spotting advertisements and do not like companies that advertise on Reddit. Don't let that scare you though. Many companies have successfully advertised on Reddit without Reddit users discovering the advertisement.
Utilize Infographics
Infographics work amazingly well for advertising your company. You can make them yourself, but you probably should hire a designer to make them look as good as possible.
A strategy that many businesses use involves turning their high-quality blog posts into an infographic. This works because people are much more likely to share an infographic than a blog post. Just make sure to place a watermark with your company name on the infographic.
For example, a company that sells water filters can turn a blog post about the benefits of filtered into a visually appealing infographic. People are much more likely to share the infographic on Facebook or Twitter than the blog post.
Readers of the infographic will automatically see your brand while viewing the image. A powerful infographic campaign can turn your business into a well-known name in the industry just because of the positive association with your company.
Partner with Other Businesses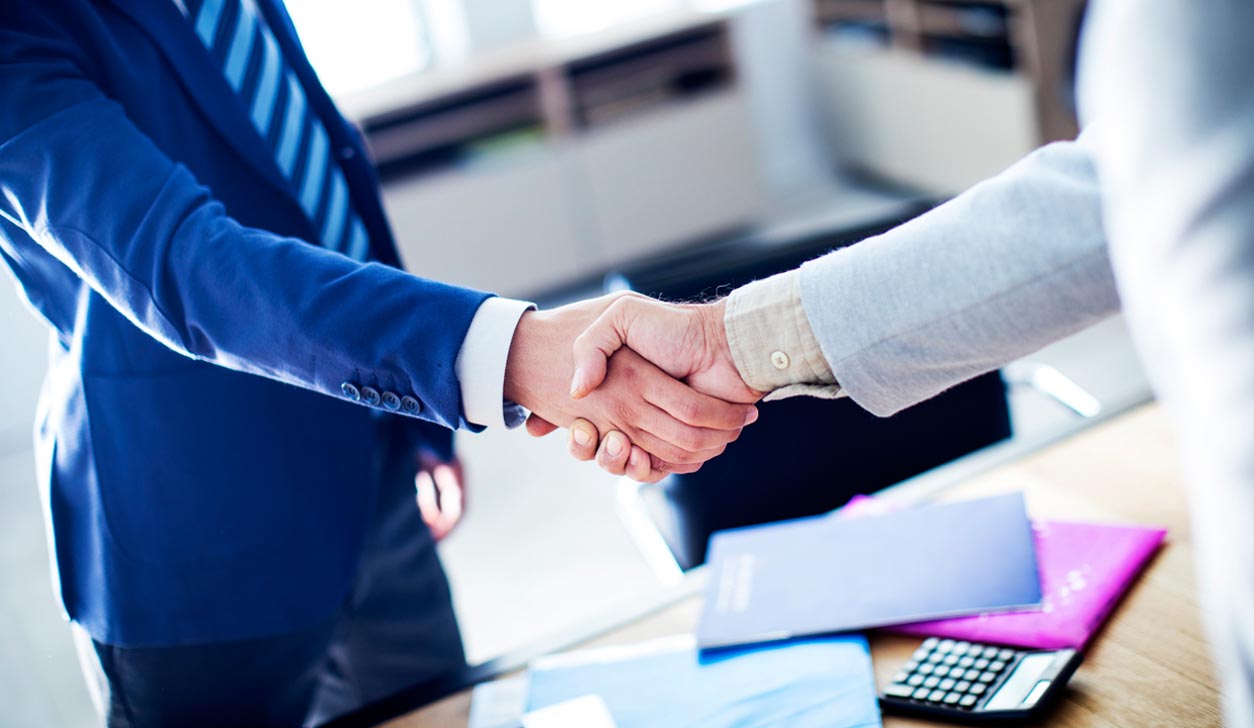 Partnering up with other businesses can work well for a marketing campaign. You obviously do not want to partner up with a direct competitor, but a business in a similar niche can have amazing benefits.
You get to piggyback onto the brand equity that the other company has developed. The best way to find businesses to partner with is through networking. Go to business events and industry events. Often you can find businesses looking for a partnership and utilize this to further both your businesses.
Apply for Business Awards
Most industries will have awards for businesses in the industry. These awards often receive little to no entrants, which makes winning them surprisingly easy. If you do win, then you can add the badge to your website and marketing materials. This badge can often increase the trustworthiness of your business and result in even more business.
Finally, winning the award itself can lead to publicity depending on the organization that awards it. A good place to look for competitions is the local industry organizations. Every industry will have an organization,and many of them will offer rewards. Those organizations also offer a great networking opportunity as well.
Email Your Customers
Emailing your customers is another great way to market your business with a budget. This works particularly well for businesses that must collect customer email addresses such as ecommerce. Once you have their email address, you can focus on nurturing them as customers and providing value. After a period of time, you can send them promotions and updates about future products.
Email marketing is one of the most cost-effective ways to market your business. It is also very effective with the proper email strategy. Make sure to setup a mailing list if you already have customer email addresses. There is no good reason you should not have a mailing list. The cost is low, and the returns are phenomenal with the proper strategy.
Final Thoughts on Inexpensive Marketing Ideas
The above ideas are a great place to start for marketing your business. All the methods listed above are very inexpensive to market your business. A few of them, email and blogging, can be utilized by almost every type of business at little to no cost.
Other methods might only be suitable for some industries. However, you can still attempt all the marketing techniques listed above no matter the industry. An added bonus is that the uniqueness of the above techniques will make your business stand out. Customers may begin to recognize your business as the one that has the best content, infographics, or most business awards.
Most businesses struggle even to find customers. If customers can remember your business for any positive reason, then your business is already on the path to success.