Today's digital marketers are tasked with creating marketing campaigns on social media that generate leads, boost brand awareness, and do not deplete the marketing budget. That may sound overwhelming, and it is. But with robust digital marketing tools, you can create an efficacious media plan. Let's walk you through how to become a wizard of ads and achieve an excellent return on media investment (ROMI).
What Is Media Planning?
A media plan is a strategy to achieve specific social media marketing campaign objectives. A media planner makes sure the plan oversees the ideation, creation, budgeting, and execution of a digital marketing strategy across social media platforms, billboards, TV, out-of-home platforms, magazines, and gazettes. Media planning streamlines creating content, promoting it, and tracking the key performance metrics of the social media marketing tactics across different platforms, as well as other digital and offline marketing channels.
Today's successful businesses rely on socials. Don't believe us? Remember GameStop? Users on Reddit started a short squeeze that sent the GameStop share to $500 compared to the $17.25 price at IPO. The domino effect resulted in more companies facing the short squeeze. Some went bankrupt, while others that Reddit users loved soared in value. The media can send your company to yonder, especially if you have an expert media planner.
Types of Media Plans
The main two types of media planning are offline and online. Online media planning is the typical media planning you hear your boss ranting about in your marketing meetings, such as media buying. Offline media planning involves out-of-home devices, print media, billboards, posters, roadside display screens, etc. However, it doesn't mean you should put up a billboard on Wall Street and call it in.
Media planning – which includes how to use digital marketing or utilizing your favorite media channel – relies on creating an approach for paid, owned, and earned media. Paid media uses sites like Google, Twitter, and Facebook ads, while owned media is the content you issue on your website. To streamline both types of media planning, use a comprehensive platform like Media Tool that offers a 360-degree view of your media plan on one dashboard.
Why Does Your Business Need Media Planning?
Consumer trends are constantly evolving. Back in the '90s, all you had to do was sell a good product or service. Sadly, companies that rely solely on their products' values have closed shop.
Customers stay loyal to a brand due to the customer experience it offers, and not the low price point. Over 70% of customers with a positive experience on social media refer the business to their network. Social media engagement enables you to relate to your audience's pain points and develop effective and affordable solutions. Other merits of media planning include:
Maximize ROMI – Marketing on social media reaches a broad target audience and nurtures leads into long-term customers. Through posts, prospects can learn what you offer and what they stand to gain from working with you. Considering you don't spend much cash to post, that's value for your money.
Seek Customer Feedback – Social media offers a responsive platform to track real-time feedback. Whether it's a product the clients love, or if they've spotted shortcomings, you will know if you have a cross-functional media team.
Improve Brand Visibility – Through paid media, native ads, and other forms of organic or inorganic digital marketing, you will increase brand awareness and grow your customer base. A broad customer base is a foundational step to increasing revenue.
Effective Budgeting – A media plan guides the marketing team when to release a media piece and provides the budget to accord it. Without a plan, you would be bleeding your budget with no meaningful results.
Monitor Trends – With a media plan, you can gain consumer insights and continuously update your social media marketing tactics to convert more and increase revenue.
How to Build an Effective Media Plan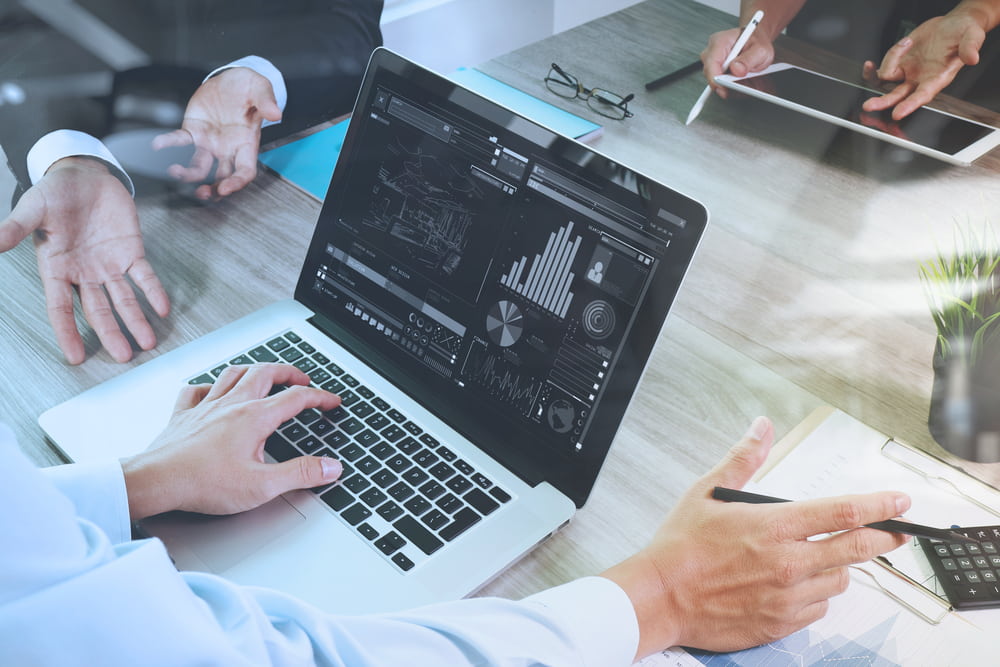 Behind a successful marketing campaign is a concrete media plan. A media plan enables effective budgeting and targeted campaigns that generate measurable results and improve your company's bottom line. The lack of an effective marketing campaign is akin to cycling blindfold. We all know what will transpire. Building an operational media plan requires deliberate preparation. With our step-by-step procedure, you can build award-winning media plans every time.
1. Set Goals
A media plan starts with objectives aligned with digital marketing goals. What's the point of your marketing strategy? The objectives of your marketing campaign should spearhead your marketing campaign and aid in creating a buyer persona. Is your goal to increase brand visibility, promote a new product, or engage with the audience? Your goals should conform to the SMART approach: specific, measurable, achievable, relevant, and time-based.
Identifying the KPIs will also aid in developing concise messaging points that resonate with the audience. The main hindrance to an effective social media campaign is when companies are big on social media but not social enough. Setting goals allows you to become socially appealing.
2. Determine Your Target Audience
Sure, you want your media in front of as many eyes as possible. But there's no point in appealing to everyone. Analyze past media campaigns to determine your audience persona. Metrics like age, click-through rates, comments, which platforms your most extensive audience base is at point out where you should focus your marketing strategy and the points to shell out.
Also, past media strategy analysis helps you develop insights into customer pain points. Analyze all the demographic, physiographic, and geographic factors that spur and control interactions among your audience about your brand to build buyer personas. Then, ask yourself, "What would the ideal customer be like?" Such queries can help you choose the message and the media platform. For example, if you are a B2C company, you would want to use Facebook ads, whose largest demographics are 25-35 years. If you are a B2B firm, you'd be better off on LinkedIn.
You can save yourself a lot of trouble in budgeting once you identify the type of media that buzzes with your audience. Utilizing free keyword research tools, you can increase your knowledge of the market and talking points.
3. Get to Know Your Competition
You can easily spot your competition with a quick search on paid or organic media. Understanding your competition's unique value proposition enables you to tailor a media plan that edges out your competition.
You can use website and media analytics platforms like SimilarWeb or Google Analytics to determine what consumers are talking about. You can also monitor your competition and their marketing tactics with keyword research and a website audit.
If you know your industry leaders, their media hit points, and engagements, you can know where to spend most of your advertising dollars and where not to. Ensure you use the full suite of competitive analysis and social listening to gather insightful data into your competition's digital marketing strategies and results.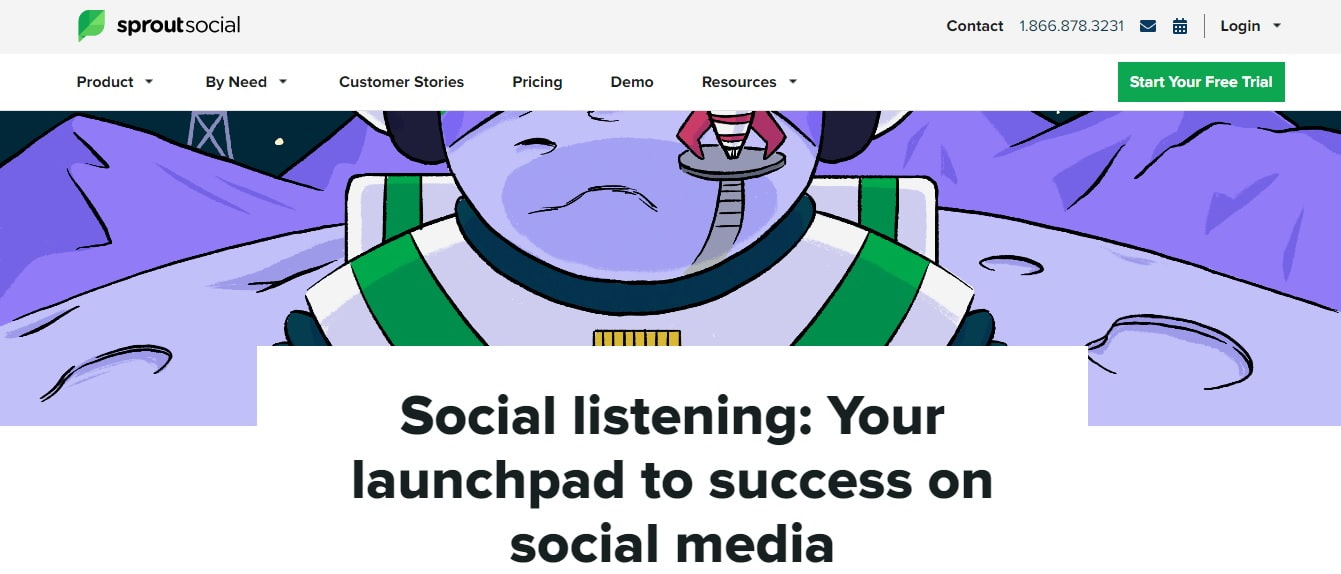 4. Create Your Message
With so much data on hand, developing a clear media message may be overwhelming. But luckily, there are social media marketing agencies that do all the heavy lifting for you. If you have a cross-functional team, they can sift through the noise and create a message that converts.
Your aim may be to nurture leads, market your brand as a credible source, or promote visibility. You can achieve your digital marketing objectives through a well-structured and targeted message.
There is no hard and fast rule to what your message should be. However, there are best practices for developing content. Since you are using different platforms, you'll need different media for each. Using a content marketing agency such as Content Refined streamlines the content from ideation and creation to promotion. Infusing a CMS into your media plan aligns with your time-specific goals, which sets you up for success.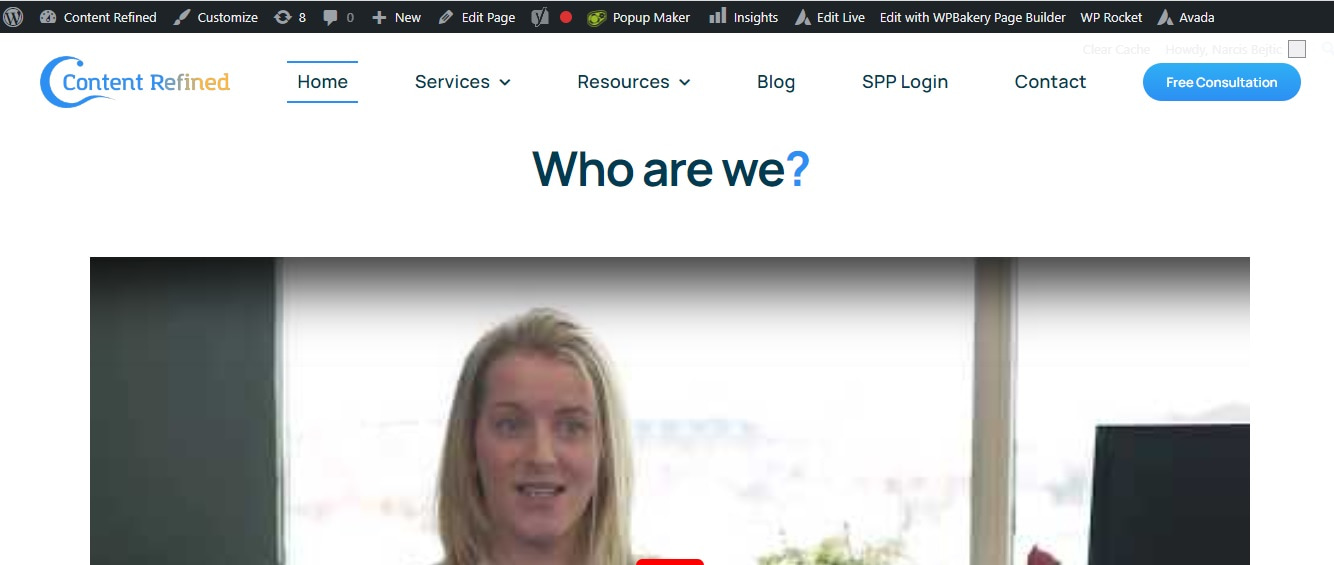 Remember to have a reasonable content calendar. Yes, content is king, but consistency and quality matter more than volume in digital marketing. You can use the rule of thirds to decide when and how much content to post. You can decide to post one third of your content to engage the audience (fun, inspirational, surveys, promotions), one third to push a product, and one third to provide valuable information (how-tos, product reviews, industry news). Use content mills and content generating services to create compelling messages that convert.
5. Choose Your Digital Marketing Strategy
The most complex aspect of media planning is choosing a specific digital marketing strategy. However, you should not bite your nails over it. An effective digital marketing strategy uses different social media platforms to reach the target audience.
Choose the platform you'll use depending on the audience network. Each platform requires a different strategy. It would be best if you had a versatile team that could manage ads on Google, Twitter, and Instagram stories. There are different channels to turbocharge your media campaign. You may use a paid search like Google or generic organic traffic from your website to further your campaign.
Remember that more intrusive media campaigns like display ads and unwarranted emails do not resonate well with the audience. You can use inbound marketing and native advertising as part of your media campaign to supplement outbound marketing. Inbound marketing generates three times more leads per dollar than traditional marketing.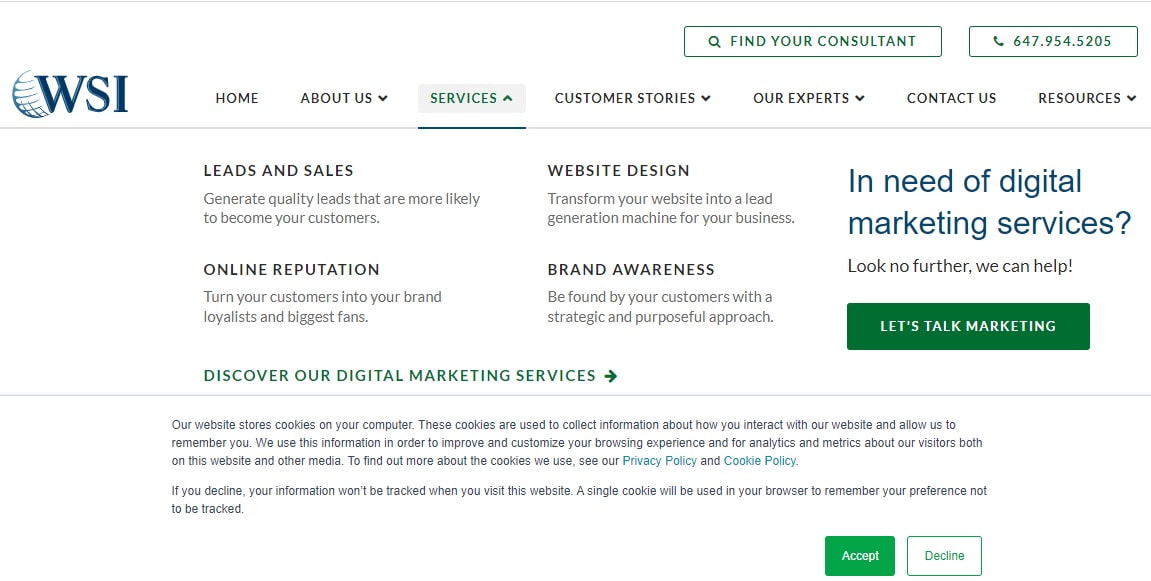 Take advantage of the diverse tools in media planning such as Sprout Social, Media Tool, and a ton of other services to streamline your digital marketing strategy. Remember, your budget will be the only constraint to multiple strategies. However, with specific targeting and effective performance tracking, you can cut spending on some channels and double down on others.
6. Set the Budget
You probably do not have Scrooge Mc Duck's net worth to spend on your media marketing campaign. It is not a bad thing, entirely. A limited budget enables you to prioritize the essential channels and tools.
Invest in tools that take your marketing campaign to the next level. Also, use the most popular and robust media channels such as Google, Facebook, and Twitter ads. Price estimation can be challenging. Unskilled marketers usually realize a budget because they do not understand paid media and how it depletes your ad spend. Set a realistic budget adjusted for ad price changes. For reference, most companies spend $2,500 to $12,000 on digital marketing.
Ensure that you set a realistic budget that allows you to scale and cross-subsidize across different digital marketing platforms. As your digital presence grows, you will get better ROMI. Cost per click varies across different media channels. Google is the highest at an average of $2, but it varies from industry to industry. You can pay up to $8 for insurance products. All PPC strategies have different price points you must evaluate before establishing a budget.
7. Choose Success Metrics
You need to ditch the "set it and forget it" approach to your media planning. Media planning is all about tracking KPIs that define your media campaign. You must select reasonable success metrics that keep a pulse on the engagement and digital sales funnels.
You have a ton of traffic and data analytics platforms that provide deep insights into the success of your media campaign. You can identify opportunities and gaps in the market through KPIs, find which platforms generate the most revenue, and improve your media plan to get better returns.
It is imperative to differentiate between paid and organic traffic across social media platforms. By understanding your traffic sources, you can better tailor your media spending. Check your success metrics every week across all the media platforms. You can use in-built analytics sites like Google Analytics for analyzing Google traffic on the Google network from Google Display to the Google search engine.
8. Implement Your Plan
Once you have your media plan set, execute it. You may not see your desired results from the onset, and you must change your media plan rapidly. However, if you have a well-crafted plan, you can execute it using CMS and other social media marketing tools to manage the execution phase.
You cannot stop at the inception of success. Spoiler alert: Your media planning isn't over until your audience and sales say so.
Your business will evolve, and so will your audience's needs. To reduce customer churn, you will have to woo your customers and retain their trust continuously. It is a never-ending chase, but one that drives value through your company. You must constantly update your team on the latest digital marketing strategies and platforms.
How to Measure Media Plan Success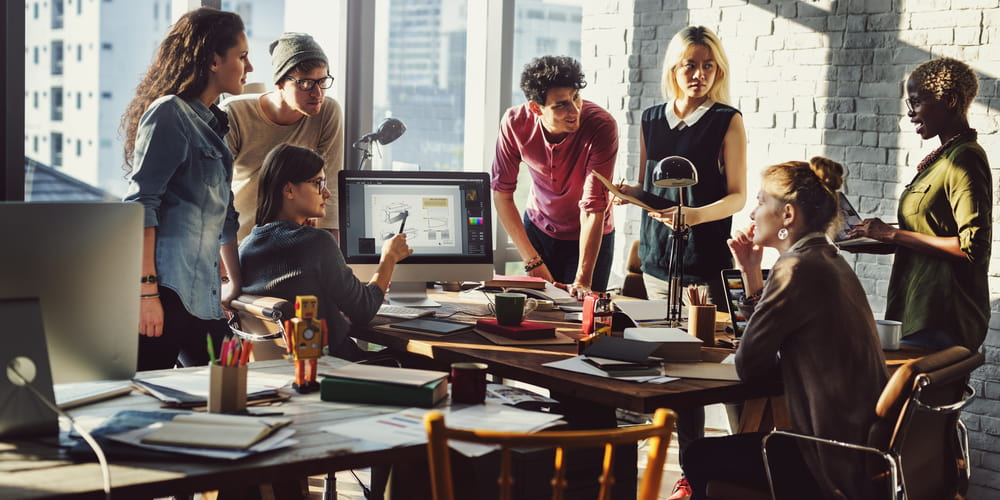 Without a proper measuring system for your media, you'd be running a flash-in-the-pan campaign. You may get lucky and hit gold with your media plan. However, you need to analyze the results to determine the effectiveness of your plan. Using metrics like likes and number of followers does not paint an accurate picture of the media marketing campaign.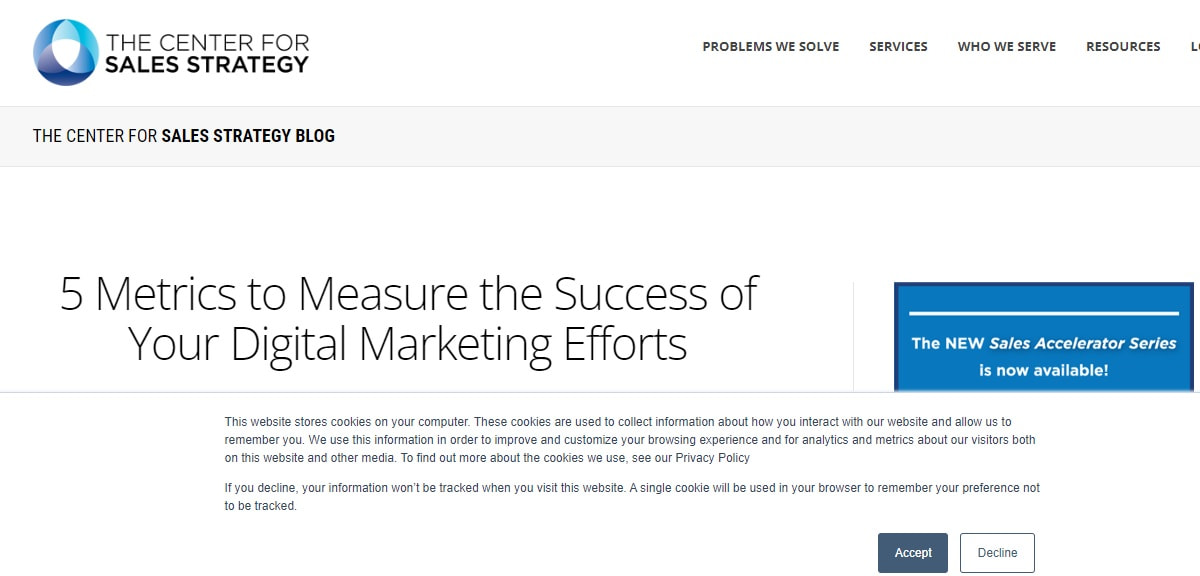 You need to use more specific metrics like click-through rates, reshares, reposts, and engagement comments. Some key pointers outside standard tracking are tacit endorsements from accounts with a more extensive audience network sharing your product. The value proposition in your media content should reflect the value of your product or service for more conversions down the digital sales funnel.
Conclusion
Media planning is the foundational step in driving a successful media and digital marketing campaign. Like all good plans, proper planning is essential to increase your chances of engaging the audience and driving revenue through your company.
Keep in mind that no media plan is set in stone – you may need to change your plan constantly. However, the fundamentals, budget, digital marketing strategy, and having a cross-functional team do not change. Now that you know how to create a winning media plan, you can get down to work and start crafting one.