Word 1.0 launched in 1983 and quickly grew into one of the most prolific word-processing tools online; at one point, Microsoft had 90% of the market share for word-processing tools. Google Docs launched in 2006 and was always intended to be included in their online editing tools and programs.

When deciphering between the two tools, from a business perspective, it is easy to deviate to what you know. However, both tools have various strengths and weaknesses alongside enhanced capabilities that are perfect for businesses.
About Microsoft Word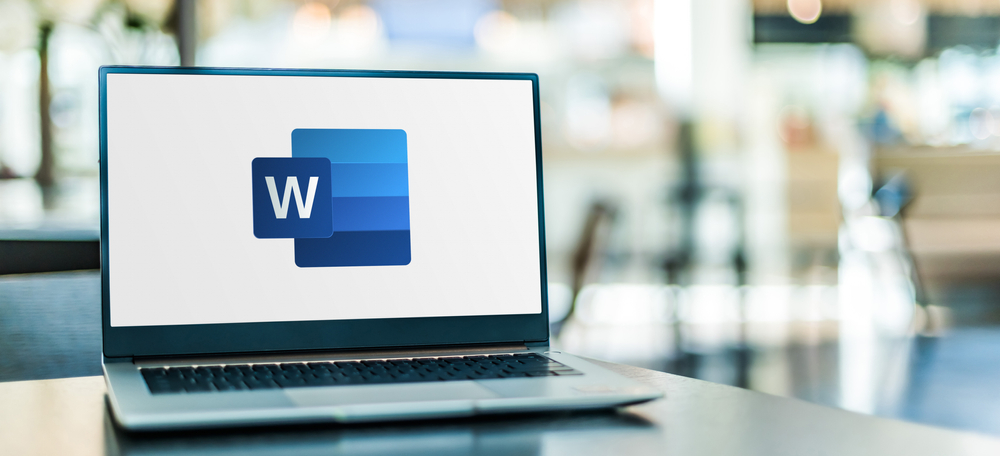 Nearly everyone attending a mainstream school likely has some experience working with Microsoft Word, which is unusual for a piece of software. However, as one of the first and the most successful word-processing tools, MS Word was mainstreamed into many institutions.

Below is a quick summary of some of the best features of MS Word in its most recent format in 2023.
Simultaneous Collaboration
Microsoft Word allows multiple simultaneous users to edit documents in real time. This is essential for businesses, especially remote companies, to enhance online collaboration between team members, which leads to faster deliverable timelines.
Comments and Track Changes
The Microsoft tool has a capacity where users can edit a Microsoft Word document and leave a virtual footprint map for colleagues to review their edits and comments. This is an excellent tool for reviewing content that needs approval before release – it is also very helpful for redlining legal documents.
Template Library
Word has an extensive library of templates that can be used to publish various professional documents such as menus, flyers, and handouts. These templates require no design experience and allow material to be published quickly and cheaply.
Formatting Tools
Microsoft has various formatting and design tools available for users, including table formatting, header formatting, and other design elements. When used correctly, these can make any Microsoft Word document incredibly aesthetically pleasing.
MS Office Suite
One of the top strengths of Word is the Microsoft Office Suite of tools available within 365. This makes integration between other suite tools an absolute breeze. The other tools include Microsoft PowerPoint, Microsoft Outlook, and Microsoft Excel. Operating within this suite is seamless and creates an autonomous user experience.
Accessibility Verifier
When collaborating with other tools and word processing programs, Word has a handy verifier which lets you know if the other user will be faced with challenges when accessing your Word document. This is very helpful for businesses, as there is nothing worse than sending a document to a client or potential customer with formatting issues.
Document Protection
Microsoft allows you to lock document content and restrict the editing feature. This tool is important for businesses as it enhances collaborative work and also helps to protect content as teams move closer to the publication of material and enter into a senior management review. At this point in the workflow, the final version of the material must be available for review with no further edits.
Auto-Save
If you grew up as a Word user, then it is safe to say that you have had some experience of accidentally losing all of your work at one point or another. Auto-save is one of the best features of Word. This is important within the workplace to avoid costly rework and missing deadlines due to tech-related issues.
Integration with Other Apps
Word is incredibly compatible with other third-party applications. This is great for business, as many online tools need to be utilized in specific workplaces.
About Google Docs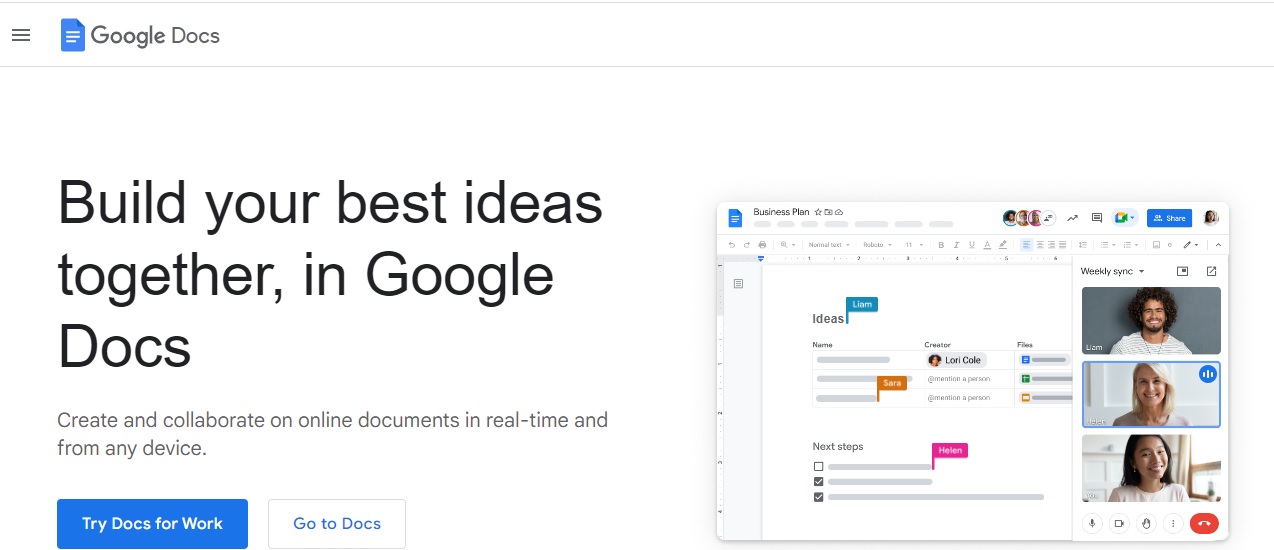 Since its release in 2006, Google Docs is slowly dominating the market share in the word processing world and is incredibly popular with students and education institutions alike.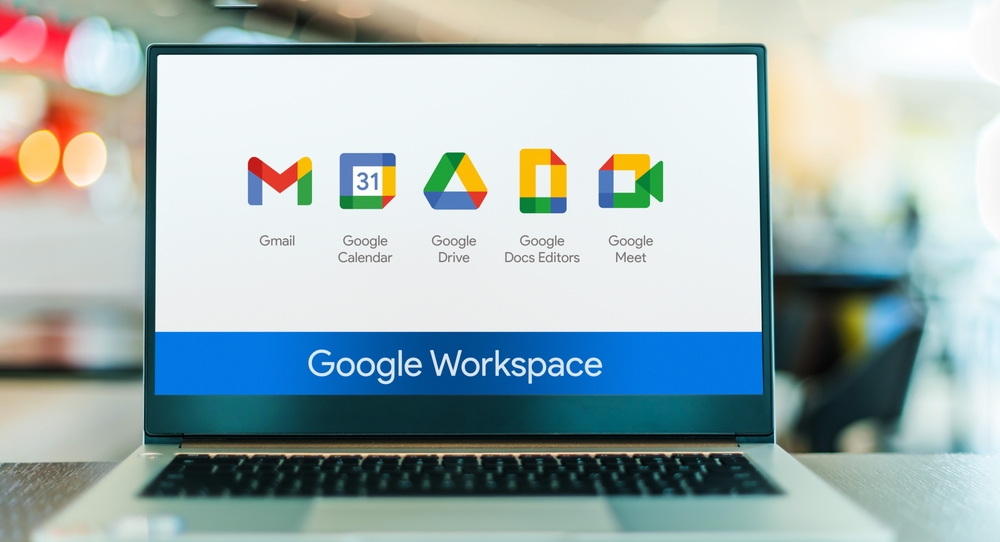 Real-Time Collaboration
Like Word, Google Docs can allow multiple users to edit a common document simultaneously. This capability is one of the most important features for businesses to have. In 2023, hybrid work environments are very common, so it is imperative to have a robust online tool to allow remote and office workers to collaborate seamlessly.
Revision History
A great feature of the Google Docs app is auto-saving previous revisions of the edited document. This is great for drafting and allowing Google Docs users to switch to older document versions easily.
Cloud-Based Storage
All documents compiled in Google Docs are automatically stored in the cloud. This allows for easy remote access and avoids data loss which can lead to missing or late deliverables. Cloud storage also allows remote workers to easily access the documents they need to work on without logging into a central server. It can be cumbersome and time-consuming should you need a consistently strong and secure Wi-Fi connection.
Commenting and Suggestions
Employees can review and edit documents easily with a robust commenting and suggestion capability within Google Docs. This allows collaborative editing and for management to review and approve content easily. Again, in hybrid work scenarios, this is incredibly important.
Google Suite of Tools
The Google Docs app seamlessly integrates with the other tools within the Google Suite, such as Google Workspace, Google Sheets, Google Slides, Google Drive, and Google Calendar.
Offline Editing Capabilities
One of the best features of Google Docs is its capabilities regarding offline editing. You can work on offline edits, and then once an internet connection is again available, those edits are transferred to the cloud. This robust and impressive feature is hugely helpful to businesses with workers in the field or on the road and for traveling sales teams.
Template Gallery
Google has an impressive gallery of document templates. You can use these to create an array of professional documents, such as meeting minutes and flyers, quickly and easily – no graphic designer needed!
Document Permissions
Like Word, Google Docs allows editing permissions to be assigned to team members. This avoids editing once the document has reached certain points in the workflow. Document permissions are very helpful for companies that rely on a "chain of command" approval process and prevent the wrong revisions from being released to the clients or customers.
Voice Typing
One of the most innovative aspects of Google Docs is its voice typing function. This is super helpful for taking notes or brainstorming with a group. Users can also edit existing documents using voice commands.
Third-Party Tools
Google Docs allows straightforward integration with third-party applications and tools.
Which Tool Is Right for Your Business?
1. Accessibility
The Word software can be installed on your employees' desktop devices; however, an online version of the tool is available through Microsoft 365. Google Docs, on the other hand, is an online tool. Google Docs can be accessed from any device with an internet connection. For this reason, this makes Google Docs an excellent tool for businesses with remote staff.
2. Online Collaboration
Word and Google Docs have an online collaboration feature within their tools. However, reviewers often comment that the Google experience is more streamlined and offers real-time updates, whereas Word does not.
3. Offline Functionality
Word was designed to be used offline as a word processing program, so it is robust in this capacity. Google Docs is meant to be used while the user is online as it automatically sends all changes to the cloud version of the document. Both tools have strong features in this aspect. If your team travels often, Google is the right choice. If your team is mainly office-based and in-person, Word will work great.
4. Tool Suite
Businesses should consider which suite of tools they will use – if your office is mainly Microsoft, then perhaps stick with Word. Although both can be integrated with external tools, it just makes sense to remain consistent with one platform for your suite of services.
5. Pricing
Both tools have a low price point of $6 per month, which includes cloud storage. However, if you have a smaller team, Google has quite a robust version for free.
Conclusion
Both tools have excellent features, formatting, and cloud-saving options. However, Google has a slight edge with its online collaboration options, which are best for remote team collaboration, making it a better choice for remote teams.