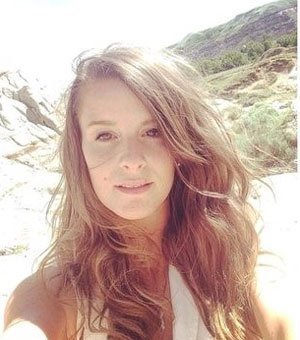 My Story – Adriane
When I first started working for Content Refined, it was in a writing capacity. I have always loved to write so when I stumbled upon the opportunity to do it as a career option, I was thrilled. Writing gave me the opportunity to learn about topics I would have otherwise never known anything about and I found the writing job extremely fulfilling. I was then approached about becoming the Hiring Manager for the writing service and then shortly thereafter I became a Project Manager for the business. In my capacity as Project Manager, it is my responsibility to hire and retain a team of strong writers, coordinate with our editing and publishing teams, as well as manage a group of Content Refined clients. I strive to make the experience for our clients as seamless as possible, from ordering keyword research, coming up with strong keywords and engaging titles, to ensuring that my writers have enough information and direction and are delivering interesting, quality articles.
Why I Love Content Refined
One of the perks of my job is that I work for the service on a completely remote basis. From my perspective, this feature of my job offers an unmatched standard of quality of life and work-life-balance without impeding on my growth in terms of career. I never have to book time off, I can work from anywhere and, although it may seem silly to some, my dog doesn't have to be alone for hours on end.  I've also found that I've really thrived within this environment, not only because of the work life balance aspect but because I have been able to grow and expand within the company fairly quickly. Content Refined supports you in every way and gives you all the tools you need to succeed, but also gives you a lot of independence, puts faith in you and in many ways allows you to learn on your own. I think that this aspect of the job makes room for limitless learning, flourishing confidence and it really makes me eager to succeed.
The Content Refined Process – Project Manager P.O.V.
In my time at Content Refined, I've learned an insane amount. I really realized that, although I thought myself quite web savvy, I've never fully understood the Internet or its power. Our keyword research team will analyze a clients site, to understand what sort of content we should be creating and come up with pertinent keywords that are often looked up in a search engine for the topic.
We will then create interesting and engaging topics and allow the client to choose from a variety of titles. Which then one of our amazing writers use to create an article. When the writer submits the article, I proofread it use and employ a tool called MarketMuse which essentially analyzes the article in terms of hot keywords and compares it to similar articles on competing sites. This allows us to enrich the article and make it competitive.
After this, I send off the article to our editor, who makes sure that it is totally sound from a grammatical point of view, puts it through CopyScape to ensure no part of the article has been reproduced and none of the content has been quoted without being sourced. Our editor will also put it through another round of enriching in terms of keywords.
When it comes back to me, I then use our publishing team to get it up on the client website looking fantastic, with custom imagine and SEO optimization.
What I've Learned
I think the most interesting thing I've learned is the importance of maintaining a blog or posting articles when you own a website. Having once been the owner of an online business, I wish that I had the understanding that I have now of what a consistent online presence could do for promoting a website back then.  It truly is pivotal to acquiring visitors and to your website's success in general.
Content Refined – The Employer
Content Refined is a fantastic employer and I strive to apply the same values to my management techniques as they have to me. In my opinion, this means quality and balance of life as well as independence.
Writing articles for a variety of different clients is also very interesting; you are exposed to topics and subjects that you would have never dreamed you would learn about.
Everyday, I get new clients and it's extremely exciting to be part of a project that's growing at such an explosive pace.  With this said, I'm always looking for fresh talent and strong, reliable writers to add to my already amazing team and I can be reached by e-mail at adriane@contentrefined.com.