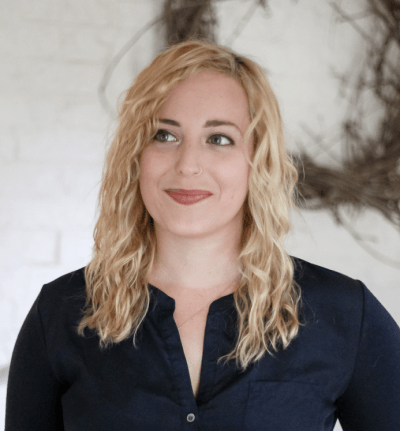 What I Do:
My name is Laura and I'm the Business Manager here at Content Refined.  I oversee our day-to-day operations and make sure that everyone on the team is happy and productive.  I also work with several of my own clients to provide top quality articles on their sites that are optimized to rank well.  Planning a content management strategy is quite the task.  This manager role means performing keyword research to find the best competitive strategy with article topics, then assigning those topics to my handcrafted team of strong, professional writers.  My writing team is essential to this process, and I spend a lot of my time making sure they're well taken care of and that they always have assignments on the go.  From there, I either edit myself, or pass things off to an editor who I trust and respect.  The editing process checks for plagiarism, cleans the articles for spelling, grammar, and flow, and includes keyword optimization.  The next project phase is to take these great articles to the publishing team, who publish them directly onto the back end of the client's site.  It's a well-refined system that requires constant management and attention to detail.  Luckily, I'm a huge grammar nerd, and I love everything about this business management and content strategist position.
My Background:
My background is quite diverse, but everything in my experience has led me to this wonderful opportunity.  I've always been into two things: writing and music.  I've always had a love for weaving together stories, sharing writing ideas with friends and colleagues, and reading all types of literature.  At the same time, I've been passionate about music my entire life.  I could spend all of my time listening to music, talking about music, and creating music.  When I went away to university, these passions came together in two degrees that focused on examining media and popular culture, with a focus on popular music.  I also developed a love for film at this time, and a lot of my academic career was spent analyzing the use of sound design and popular music in contemporary film.  I earned an Honors Bachelor of Arts for a Double Major in Popular Music Studies and Film Studies, and continued on to earn a Master of Arts in Popular Music & Culture.  Through those years, my writing skills were literally put to the test, alongside my innovative and critical thinking skills.
After school, I settled in Collingwood, Ontario to be close to my family and friends.  In my spare time (while working in customer service for a retail store), I launched a website for the region's music community, allowing musicians and music lovers alike to connect.  It also shows off the Arts scene in this area to newcomers and tourists.  That side project of mine grew into a well-known fixture in the community to support our growing music scene.  Building a website and growing that project through social media was a bit of a learning curve, but I caught on quickly and have gained a ton of knowledge in a short period of time.  I've also met so many incredible and creative individuals in the process.
Having this experience in web design, blogging, and social media management allows me to bring a personal position of respect and firsthand knowledge to Content Refined.  Plus, my lengthy background in writing and editing in the academic world ensures that my clients get the best quality articles, no matter their niche.  This company allows me to put my strongest skills to the test every day, while providing me the flexibility to keep music and other side projects in my life.
The Business Manager Position:
Because this sort of management requires a lot of online connections, clear and respectful communication is extremely important to me.  I find that when working online, it's too easy to lose those personal touches and little considerations that you would have in a face-to-face work environment.  On the other hand, online work also means more misunderstandings and misinterpreted messages.  That's why I'm as direct and kind as possible with my team of writers, editors, and virtual assistants.  I let these individuals know that I appreciate them (because I really depend on them), and that I'm always available for questions or clarifications.
These same values apply to my clients as well.  I make sure that I get off to a running start with every new client by asking the right questions, and having a conversation with them about their specific needs.  A Skype kick-off meeting is often a great way to break the initial barrier.  No matter the requirements for each individual content management strategy, there's always a way that I can help a client enhance their blogs and/or their overall web strategy.  Again, I'm always available for any questions or clarifications through the entire process.  Maybe it's just in my polite Canadian DNA to ensure that everyone is taken care of properly.
As the Employee:
I met Madeleine in the community through entrepreneurial and social media based circles that we are both involved in.  When I found out that she was looking for a new in house Project Manager at Content Refined, I knew in my gut that I wanted to work for this company.  We met up for a coffee, and she walked me through the entire project scope for a typical Content Refined client, and explained how deliverables are passed through our project life cycle.  After that initial conversation with Madeleine, she arranged for a meeting between me and Jon.  Jon's passion for entrepreneurial work and the small businessman is outstanding.  He's always there to answer any questions, and provides thoughtful feedback about any issues or concerns.  Madeleine and Jon have made the transition into this role seamless for me.  Regular one-on-one meetings are held to make sure that everyone is on the same page at all times, and their employees' personal happiness is priority number one.
How I Really Feel:
Honestly, I'm just so thrilled to be a team member alongside these great people at this unique and exciting company.  I've been loving this work and thriving on all the new opportunities and responsibilities that come with this manager role.  Being able to live in this gorgeous part of Canada while working for an entrepreneurial digital media company is amazing.  It's exciting to be a part of the agile team at Content Refined as it continues to grow, and I'm open to all of the next adventures that are in store here.
If you want to reach out to me with any questions about Content Refined, you can send a note to laura@contentrefined.com.