The right business-to-business marketing strategy (B2B) should build customer relationships, target a specific industry and brand, and follow best practices to sell products and services to other businesses. The techniques and strategies involved with B2B marketing should aim to provide value to companies while also giving them a simple solution to a business need. Another aspect of B2B marketing is to understand how these companies operate and what they need a certain product or service for.
A good B2B marketing focuses on promoting the value and usability of a product through a content marketing strategy and how a certain company can benefit from using the product.
What Is B2B Marketing?
While traditional marketers focus on selling products and services to consumers, B2B marketing is a business model which focuses on transactions between businesses. It involves the marketing or selling of products from one business to another business and covers things like business operations, production of goods, web hosting, office supplies, and more.
Businesses need certain supplies and services to run and function. B2B marketing focuses on the demand for the products that these businesses need and sells these products to them. These products offer solutions to certain things a business may require to develop a product or maintain overall business operations on a daily basis.
Developing a strong B2B marketing strategy will keep your business ahead of the game and give you a leading edge over your competition. This is why a B2B marketing strategy needs to be effective, value-driven, and achievable.
Here are the key marketing strategies your business should be using to get you ahead of your competition this year.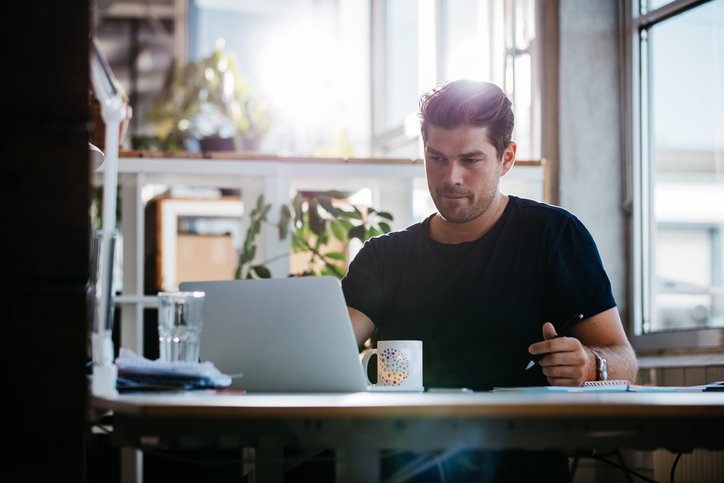 SEO
Search Engine Optimization (SEO) is one of the most effective and important marketing strategies you can use to target your audience. Your audience needs to be able to have a way to find you, which is where SEO will come into play.
SEO techniques include incorporating target keywords throughout the content on your website. Keyword research can tell you what your target audience is searching for when they are searching for things on Google. You can then use these keywords throughout the content of your website to earn a higher ranking in Google search results.
A good SEO strategy tells Google search engines about your website content, allowing Google to rank your website higher in search engines when your target audience is searching for key phrases.
Social Media
Social media use and engagement will not only build a name for your brand, but it will also build relationships with prospective purchasers and serve as a place for you to engage with other organizations and potential partners. If done correctly, a good social media strategy can help increase your reputation and help establish your company as a leading expert in your industry.
Social media is an invaluable tool that a business can use to network with other businesses and valuable influencers. Because building relationships are so important in B2B marketing, social media is something your organization has to have a firm grasp of to stay ahead of your competition in 2018. Social media is also a great way to monitor how people are interacting with your brand and what you can do to improve your engagement.
Email Marketing
Email marketing is a low-cost, effective way to build customer relationships and establish trust with leads. Email campaigns can be structured and targeted to specific audiences. They can also be personalized and can offer all sorts of valuable information about your business that can help develop a lead, close a sale or provide general information about the product or service your company is offering.
Email marketing is a great way to establish trust and develop a more personal and meaningful connection with both current and prospective clients and can go a long way in maintaining successful marketing efforts.
Advertising
Advertising plays a huge role in increasing a company's visibility and promoting the products and services a business is offering. The success of an advertising campaign will depend on the industry you are in, your budget, and how your ads are being targeted.
There are a number of different ways you can advertise your business online, including social media advertising, retargeting ads, search engine marketing, native advertising, and more.
Referral Marketing
Establishing your business as a known, trusted, and reputable brand will have its rewards. A large percentage of companies use referrals when purchasing a product or service. This is why you should focus on establishing your business as a trusted and leading source and build connections with your audience and other businesses. This can lead to referrals and therefore more sales.
Work on making the content on your website and social media platforms engaging, informative, and useful. Prove that you are an industry leader as well as an expert and build a brand that has widespread popularity that people will turn to when they need are looking for a referral for a trusted product or service.
Marketing Automation
Marketing automation lets you automate all of your marketing tasks, saving you time and money. It is a type of software which exists to automate repetitive marketing actions, making these types of repetitive marketing actions much easier to complete. This software can also generate leads, close sales, and measure the success of certain marketing efforts.
This platform provides one simple solution to managing all of your marketing efforts, allowing you to focus on other efforts to increase your sales.
The Takeaway
A good B2B marketing strategy can help create new leads and grow your company. To generate leads and earn sales, your company will need an effective B2B marketing strategy which not only sells a product to another business but leaves them satisfied by providing a solution to a business need. Use the following marketing strategies this year to increase sales and stay on top of your competitors:
SEO
Social media
Email marketing
Advertising
Referral marketing
Marketing automation
If your business is not incorporating these tactics into its B2B marketing strategy, you are likely missing out on potential leads and sales that could help your company and revenues grow. Stay ahead of your competition by using these insights and techniques to improve your business this year.