The business world is an intensely competitive place. Whether or not you can utilize the latest and greatest marketing tactics is often the difference between success and failure. These strategies are no longer as simple as paying for a radio or TV commercial. Now, most businesses are instead focusing on the various ways to grow brand awareness through content marketing and manipulating internet search engines to get customers to see and go to their website.
Marketing analysis shows that the success of a company almost always depends on the popularity of its website, making search engine optimization (SEO) an increasingly important marketing tool.
The purpose of this article is to help those looking to take advantage of SEO by providing the information and tools needed to ensure that your SEO strategy yields the best results. It will do this by comparing on page vs off page SEO approaches to provide a bit of clarification on the correct ways to use these techniques.
Overview
SEO involves incorporating digital marketing strategies into the basic structure and content of a website. Doing this correctly greatly increases your site's odds of showing up closer to the top of a search engine results page (SERP) whenever someone searches for products or services related to your business. An SEO campaign merely facilitates the understanding and categorization of your website by the automated bots and algorithms that search engines like Google use to organize the search results. This is helpful because people are impatient and usually click on the sites that show up at the top of the results page, so that's where you want your site to be.
This free and organic (meaning it's earned through effective SEO, not paid) way to increase the visibility of your website works, but the conditions and criteria of how search engines rank the various high-traffic keywords are constantly changing.
To counteract these changes, it's important to utilize both on-page and off-page SEO strategies. Using both SEO techniques gives you a more extensive digital marketing umbrella. Not only will this increase the number of visitors to your website, but you'll enjoy plenty of other perks as well.
On-Page SEO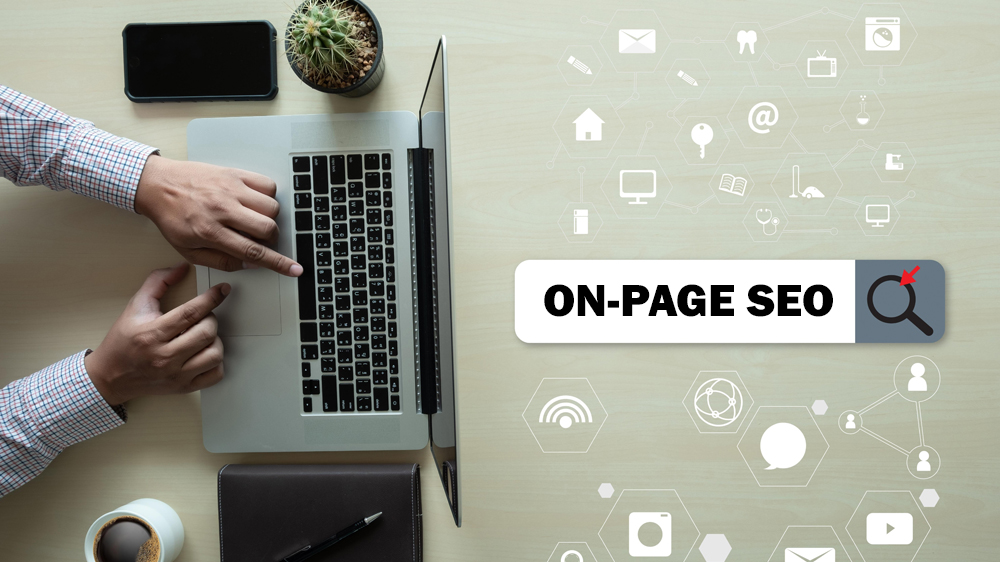 Before we get into the specifics of how onsite SEO or on-page SEO works, it's important to understand the ways that this marketing strategy can affect your business both positively and negatively. This will help you get a better idea of whether doing the extra work is a worthwhile endeavour or not.
Pros
Provides a relatively cheap way to increase traffic to your site.
On-page SEO gives your business credibility which will help earn the trust of customers.
Makes your business more visible on the web and more lucrative at the same time.
Good on-page SEO enables increased traffic across multiple platforms, meaning your site will usually pop up in the same spot no matter the device or search engine used.
Cons
On-page SEO tactics take a while to begin reaping benefits. How engines index and rank sites is a convoluted process, so don't expect to be the top search result after only a few days.
It's not always a free ride, as on-page SEO often requires businesses to hire extra help to write the HTML code, establish organic links, and the many other SEO marketing tasks required to get the best search engine results.
In-Depth
So, how exactly do you get your website to show up at the top of Google, Yahoo!, or any other SERP when using on-page SEO techniques? You do this by shaping and optimizing the quality content (i.e., text, images, video, or audio) and structure (i.e., HTML tags, metadata) of your webpage to ensure that these are not only useful to the visitors to your webpage but to search engines as well.
Specifically, search engines look for things like the placement of target keywords to match their results to the appropriate sites. An online basketball store will, for example, fill their site with basketball-related words, pictures, and phrases so that when people search the topic, the store will be in the compiled results.
The fun doesn't end there! The incredible assortment of on-page SEO techniques is practically never-ending, and it includes things that never really cross the minds of most people, like the page speed or the level of security a web page has. Even the smallest changes made to your site will not go unnoticed by search engines. This article provides you with a glimpse into the most important and impactful features of on-page SEO.
Now, before you go plopping keywords everywhere and hoping that does the trick, you first must do a little research to establish a solid understanding of what keywords people tend to use when performing a search for whatever your business is about. You can then utilize these words to the best of your ability when scattering them in some of these important areas:
Page title tag– Target keywords in the title or the main heading of a website are crucial as these are the first things a person will see in the SERP. Choosing title tags sensibly and keeping the length of the title to around 60 or so characters will help the search engine ranking, making it one of the best on-page SEO features.
Alt text – A keyword-filled alt text (the words used to label any images or graphics displayed on a website) is another on-page SEO technique that allows this content to be indexed and ranked by search engines.
Meta description – Meta descriptions are the short blurbs that show up on SERP results below a website that contains information about it so the person searching will know if the page will have what they're looking for. One of the benefits of on-page SEO is the inclusion of target keywords in these descriptions. Keep the descriptions within 150 characters so that the entire description will appear and rank.
Off-page SEO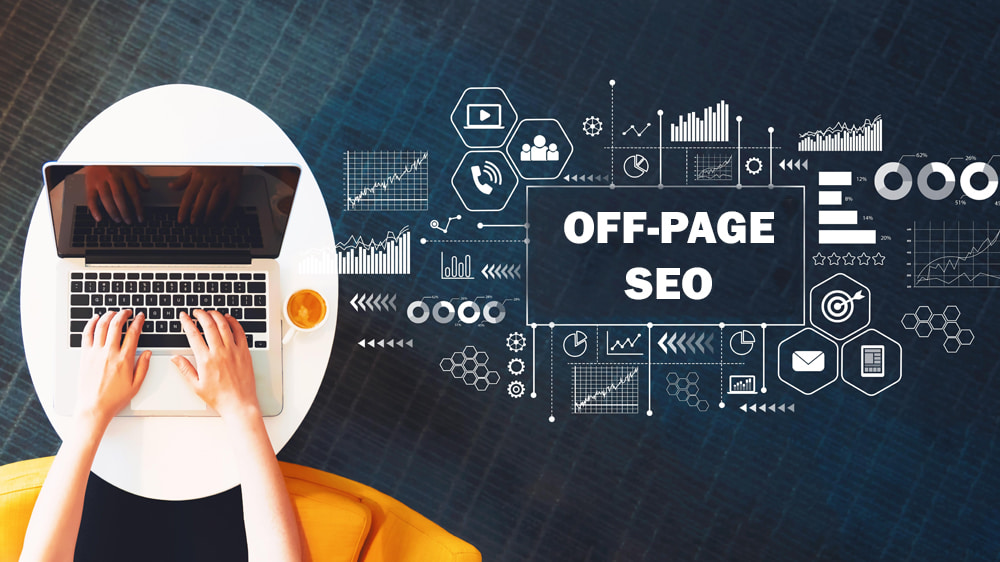 Off-page SEO differs from on-page SEO in that off-page describes the digital marketing maneuvers employed outside of your websites, such as link building with more established sites or social media. Before delving into the specifics of how it works, it's important to get an idea of what you can expect by first going over the various benefits and drawbacks that this SEO practice tends to have.
Pros
A higher SERP rank is something you can expect with off-page SEO.
Your business should also see increases in its online reputation, visibility, and customer trust.
Increased website traffic will usually occur, which in turn increases profits.
Your business's social media presence will likely expand and allow your business to become accessible to a wider audience.
Cons
Having no control over where and in what context your site links to another can put you at risk.
There is usually a monetary cost involved to get some of the more well-known sites to include links to your page.
In-Depth
As mentioned earlier, it's important not to limit yourself to on-page SEO strategies only because search engines no longer look at only the content and keywords of any website. Instead, they consider who and what is linking to each other and the scope of your site's promotional campaigns and social media presence.
More specific examples of this include the number of links to your site on Facebook page profiles, any guest blogging you've done in conjunction with other websites with similar content, and whether you're a member of the various review and directory sites. It also examines if you have any connection to reputable bloggers and influencers in your industry with established reputations and hefty social media followings.
Similar to on-page SEO, there are a bunch of different ways to use off-page SEO to produce effective results. Below are some of the more important ones.
Backlinks – Quality backlinks are unquestionably one of the most impactful off-page SEO ranking criteria. Search engines consider backlinks as any time other websites link back to yours. If these backlinks come from a highly respected and trusted company, it will increase your own website's level of respect and trust. However, the opposite is true with sketchy sites; broken, off-putting, hard-to-use links can hurt your position. Therefore, this strategy requires you to be vigilant and ensure your site isn't garnering a bad reputation from questionable backlinks. It should also be noted that convincing well-established and highly authoritative websites to backlink any of your site's content is incredibly difficult. Your best bet is to offer guest blogging or post guest content to their sites and hope they return the favour. There's no shame in this as it's become a rather common practice, and it tends to be a better option than paying for this kind of exposure.
Domain Authority – Your domain authority is a numerical rating between 1 and 100 given to you by search engines to judge the overall quality of your website. Your domain authority number is correlated directly to the amount of positive preference you will get in the SERP. The criteria used to establish this rating include how long your site has been online, the number and credibility of your associated backlinks, and the number of broken links and 404 error pages present. Some of these factors are out of your hands, but the technical bits are something you can control, so it's in your best interest to stay up-to-date regarding website maintenance.
Social Media – Even though your page index ranking will not improve because of the number of exchanges you have on social media, they are still a worthwhile endeavour. When your interactions on social media produce a significant amount of replies, clicks, and views, you'll likely notice a boost in visits to your site. What does help your website's situation on SERPs are the number and credibility of any backlinks from established social media sites like Twitter, Instagram, Facebook, and LinkedIn. These are usually not too difficult to accumulate if your profiles are easily accessible and well designed. When you deal with social media, use caution. Things like copyright violations and malware are widespread in this particular arena.
Working as a Team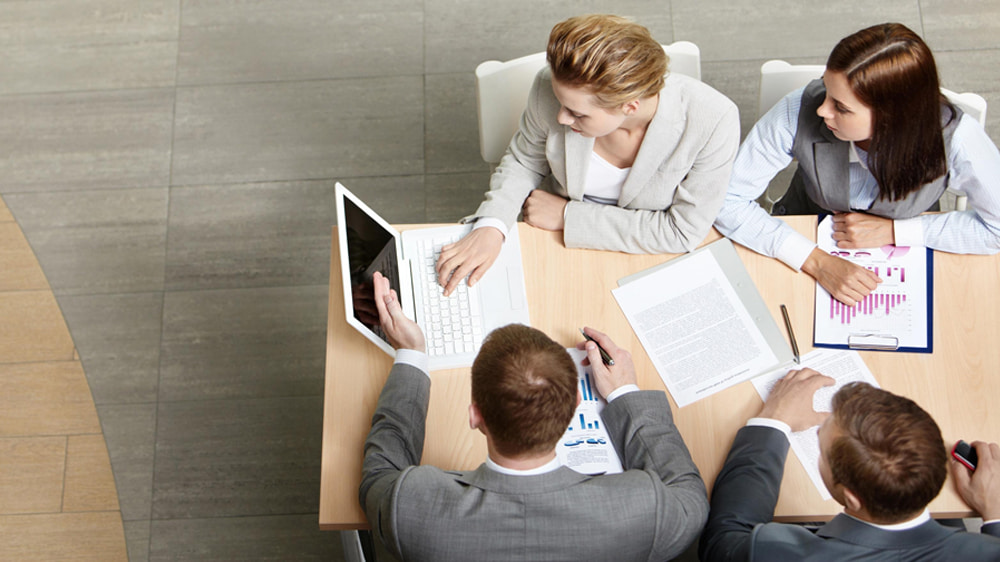 As you can see, on-page and off-page SEO are very different, not only in application but also in how they function. The on-page variety is better at allowing you to experiment and fully control how it operates, while off-page is random and almost totally out of your control. Yet despite their differences, marketing experts agree that both types are necessary for improving and maintaining a high search engine ranking status.
Anyone who uses on-page SEO techniques will sooner or later acquire backlinks and a domain authority score, so it's best to simply accept the fact that these off-page SEO attributes exist and work to manage them as best you can.
This process will take time for those starting from scratch, but nobody said this endeavour would be easy. Constant attentiveness and thorough analysis of all the HTML tags, metadata, internal URLs, etc. are necessary to ensure that they are current and fully optimized for search engines and visitors alike. Leaving your site unattended for long stretches will hurt your SERP rankings.
Once you lay the groundwork, these tasks become more and more simplistic. Before you know it, you will see solid improvement in the visibility and traffic to your site.
Conclusion
We hope this article has provided you with the tools and encouragement needed to make the best use of both on-page and off-page SEO. Just remember that using these in conjunction with each other is the best way to maximize your website's visibility and SERP ranking.