For businesses focused on increasing customer outreach and sales, the outsourcing of lead generation services is an important option to consider. Cost savings are often the driving factor in this approach: businesses can typically outsource this task through a lead generation company sales team (versus managing it internally) with less of a financial impact on their organization. However, a proven and experienced lead generation team is crucial to achieving the best result; choosing a less experienced firm could provide an equal or lesser result to trying to manage the process internally with your own staff. We will dive into what outsourced lead generation really means and how it can work effectively for your business.
What Is Outsourced Lead Generation?
Outsourced lead generation involves hiring a third party to manage the process of qualifying sales opportunities for your organization. Why do this when I already have some salespeople on my team, a business owner might ask? The expertise of a third-party team can actually be cheaper in the long run than managing even one employee internally. Consider the training and mentoring time associated with any new sales team member—and the various office culture distractions that come into play—and remove that from the equation. A dedicated team of third-party specialists can get the job done quickly with minimal training and investment. A quality outsource team can deliver results almost immediately, without the productivity challenges of a typical office environment.
Building contact lists and identifying leads can be extremely time consuming and a daunting task for less experienced employees. Rather than have your salespeople waste their time in an internet rabbit hole, you can effectively tee them up with warm leads provided by a third-party outsource, to get them straight into the business of closing the sale.
Experienced outsourced teams will have the resources and know-how to build quality lead lists as a fraction of the time and cost. Plus, they want to retain your company's business for the long-term, so they are always focused on demonstrating value to your organization.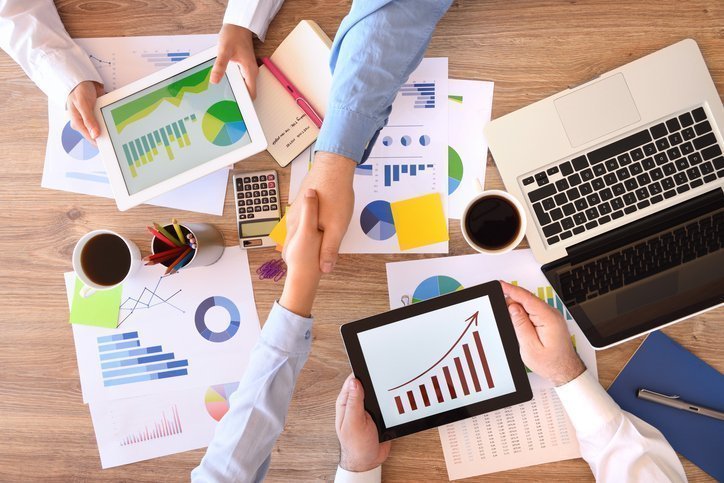 What Will an Experienced Outsource Agency Deliver to Your Business?
By working with a reputable third-party company for digital marketing and lead generation, you should receive the following results
Quality Leads
The outsourced team is responsible for much more than quantity; they will ultimately be measured by the quality of leads they deliver. Quality can include both customer demographics as well as the verification of contact information.
Time Saved
Outsourcing lead generation saves valuable time for your employees to focus on improving your products and services and, most importantly, closing sales. After all, you hired these employees to sell, and not spend their days verifying data.
Tools and Expertise
The outsourced team should already have at its disposal the software and tools needed to get the job done quickly and efficiently. Rather than investing in expensive lead generation software (and spending a considerable amount of time training your staff to use it), a third-party team can jump right in and use the tools they are already trained to use.
How Do They Do It?
Outsourced lead companies employ a variety of methods to find prospects for their clients. These range from old-fashioned telemarketing (gauging interest and verifying contact information via cold calls) to database mining where they search proprietary databases as well as public records to find potential customers. Specialists in lead generation will utilize web-scraping or crawling techniques to hone in on specific audiences based on parameters relevant to your goods and services.
What Are the Cons?
A key concern for many business owners is that the outsourced lead generators simply do not have the same level of knowledge and passion for the goods and services as an internal employee. Additionally, there is the risk that the leads generated for you will be used for competitors as well.
Asking upfront and direct questions of the agency before entering into any agreement is critical. Be prepared to discuss in detail the agency's methods for generating new leads, what data and analytics they will provide (and how often), what metrics they use to assess the quality of leads, and what guarantees they will provide to your business about the quality and accuracy of their data.
Should You Take the Leap?
There are numerous factors to consider in outsourcing lead generation and you should plan to research a variety of companies and what they offer your business before proceeding. Your marketing budget is obviously a primary factor, but it is also important to determine upfront exactly what you hope to achieve with an outsourced lead generation company and only move forward if you are confident that agency can deliver the desired results. Just as you would with any new hire, check references for the company and speak to other clients about their overall satisfaction level. Consider every element of the agency's contract and try to negotiate a short-term trial if at all possible. You may find the best result for your business comes from both a combination of outsourced leads as well as those that are internally generated and look for ways to combine the two efforts to your advantage.
Bear in mind, too, the impact on your own credibility and brand. You should avoid companies with less than desirable lead generation tactics that could ultimately reflect poorly on you. Seek a reputable partner who can help you achieve the desired results and strengthen your brand and consumer outreach.