In today's competitive digital marketing sphere, businesses are always on the cutting edge, seeking excellent content. Contently and Scripted offer two excellent content creation, marketing, and promotion options for businesses.
In this write-up, we pit Scripted vs. Contently to determine when you should go with one over the other. Contently is an upscale content marketing platform (CMP), while Scripted focuses on content curation. Let's dissect the two options in-depth.
Scripted Overview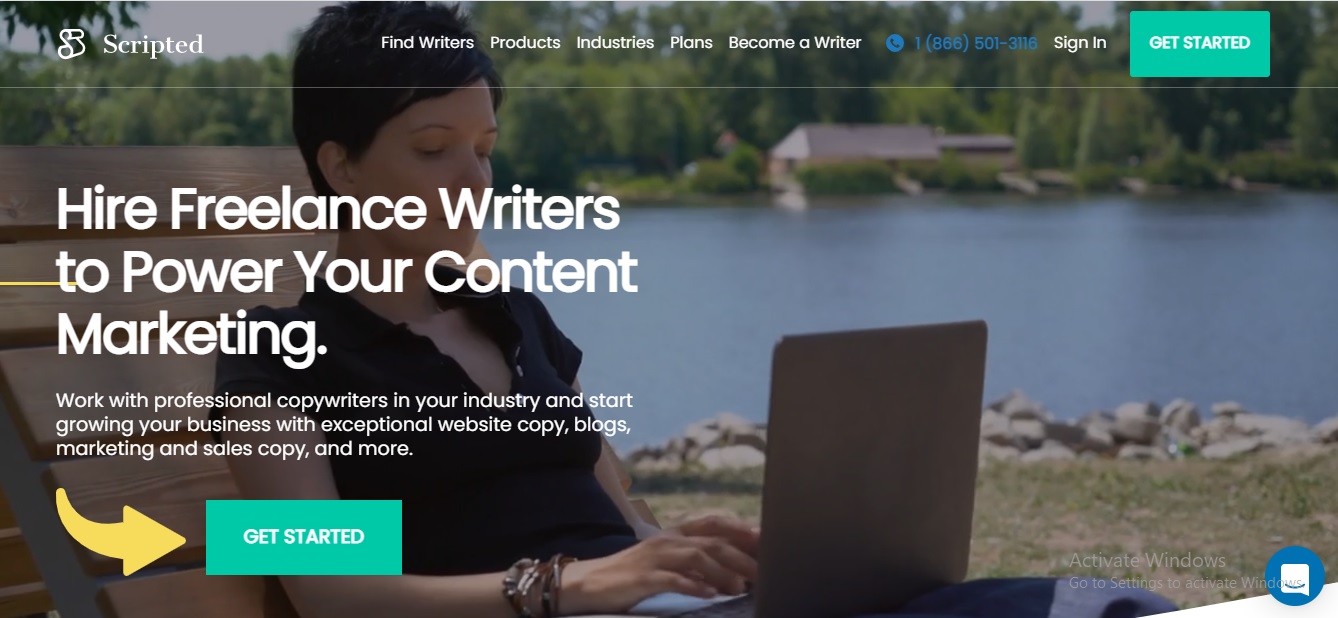 Scripted is a content marketing platform that focuses on ideation, freelance writing, and other custom digital marketing services. You can get anything, including one-off white papers, social media releases, publishing, editing, and developing a content marketing strategy. Scripted is not the crème de la crème of SEO-optimized content, but their content is good enough to handspring your site a few positions up the search engine ranks.
Pros of Scripted
Monthly plans from as low as $149 per month
Large talent pool of writers
Easy-to-use job board
Flexible pricing
Cons of Scripted
Subscription plans auto-renew, meaning you have to cancel or keep getting billed
Limited SEO-optimized content
Contently Overview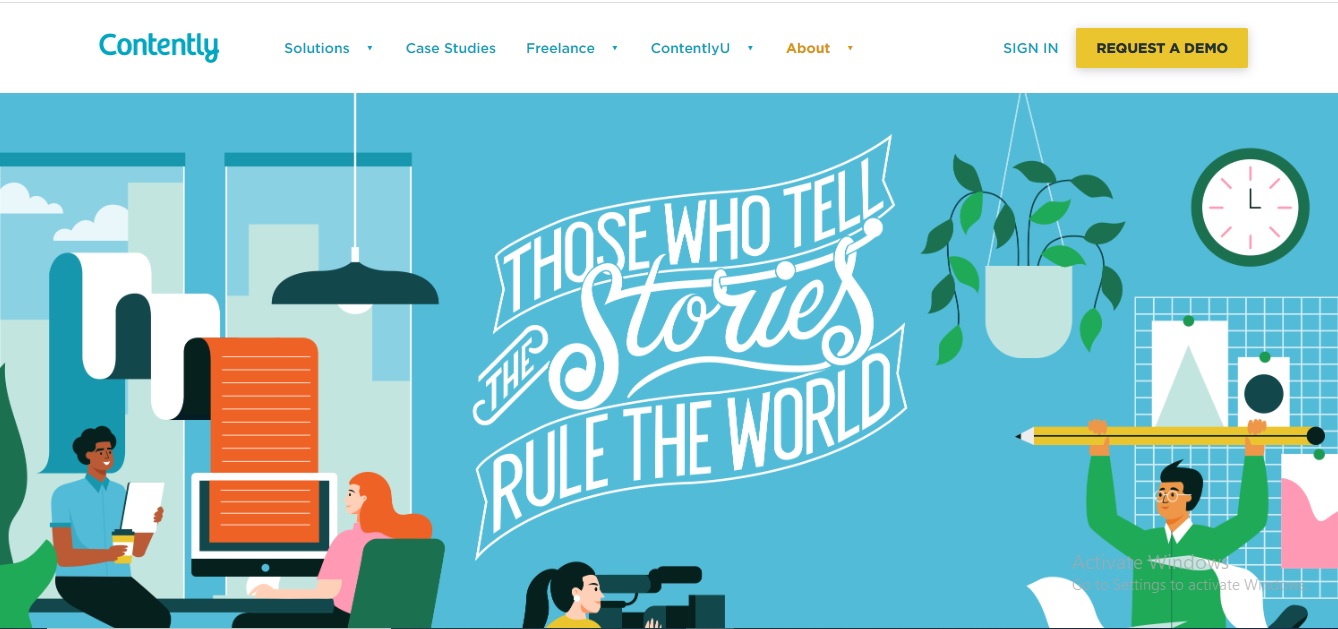 Contently has a comprehensive content marketing module that promotes end-to-end client experience from ideation and generation to the promotion of the content. The platform develops engaging content that represents your brand and markets it to the reader on the other side of the screen. The data-driven approach to content creation is Contently's unique selling point. Contently managing content at such an in-depth level may sound like overkill. You still pay the freelancers. Contently only does the matchmaking.
Pros of Contently
Easy social media integration
Comprehensive CMP
Content management calendar
A vast talent pool of freelancers, from writers to illustrators
Cons of Contently
Expensive
Hard to use platform
Scripted vs. Contently: Side-by-Side Comparison
Pricing
Scripted and Contently prices are slightly more expensive than other CMP prices. Scripted is a stand-alone content creation platform, meaning its plans are pricey but not exorbitant. You get a trial plan for the first month, but there's a slight caveat: the platform will deduct the bill from your credit card after you subscribe to a plan.
The most common plan on Scripted is the premium plan at $499 per month. You can get 5–10 well-written pieces. Since Scripted works with medium-to-large enterprises, there are annual plans that the clients subscribe to. The high-quality content from Scripted justifies the cost.
Contently is more expensive than Scripted. Contently generates, optimizes, and markets high-quality content. Since the service integrates into your business, you pay more. The exact quote varies since the site matches you to freelancers who have different rates. However, you determine the pay, which is also contingent on your company. Larger organizations pay more than medium-sized enterprises.
Scripted offers affordable rates compared to Contently. Scripted is a clear winner in terms of cost-effectiveness for the price metric.
Work Quality
Content is king in today's marketing space. Contently and Scripted strive to offer first-rate content and do so in many cases. However, there are still glaring gaps in the quality of content the two CMPs create.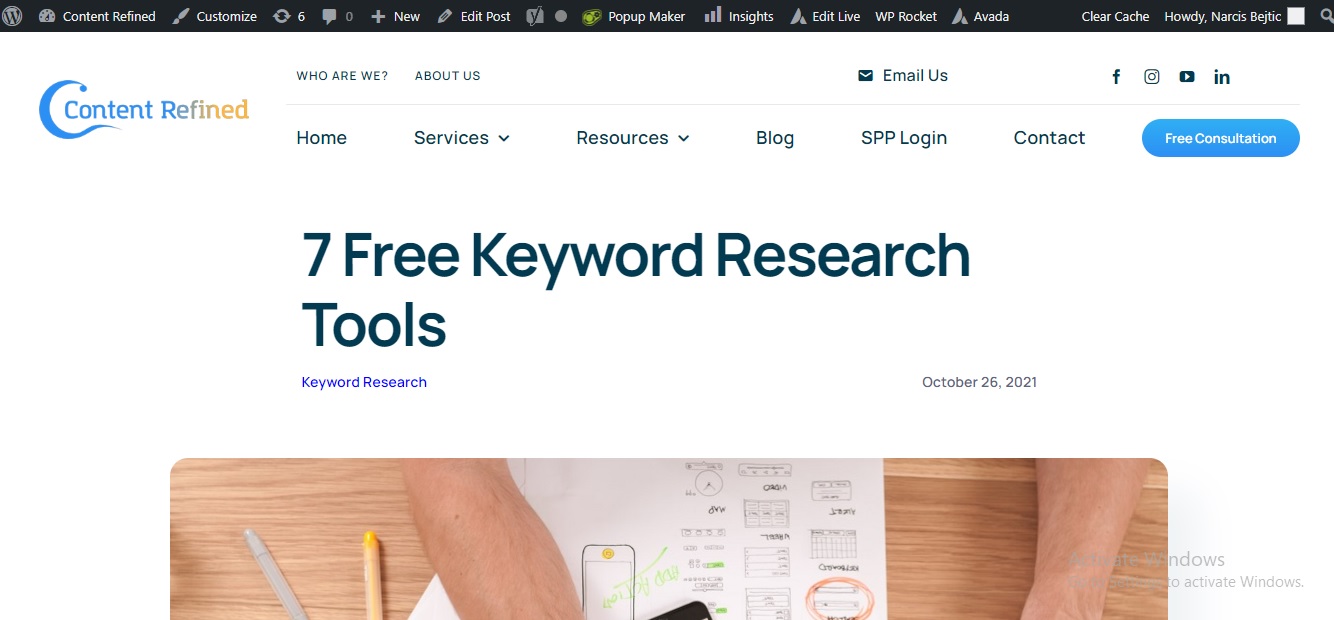 Scripted offers well-written content but without the important SEO optimization. We don't like their subpar use of excellent content marketing tools such as keyword research and Google analytics. On the flip side, you have access to many freelancers, meaning you get the best that suits your marketing needs.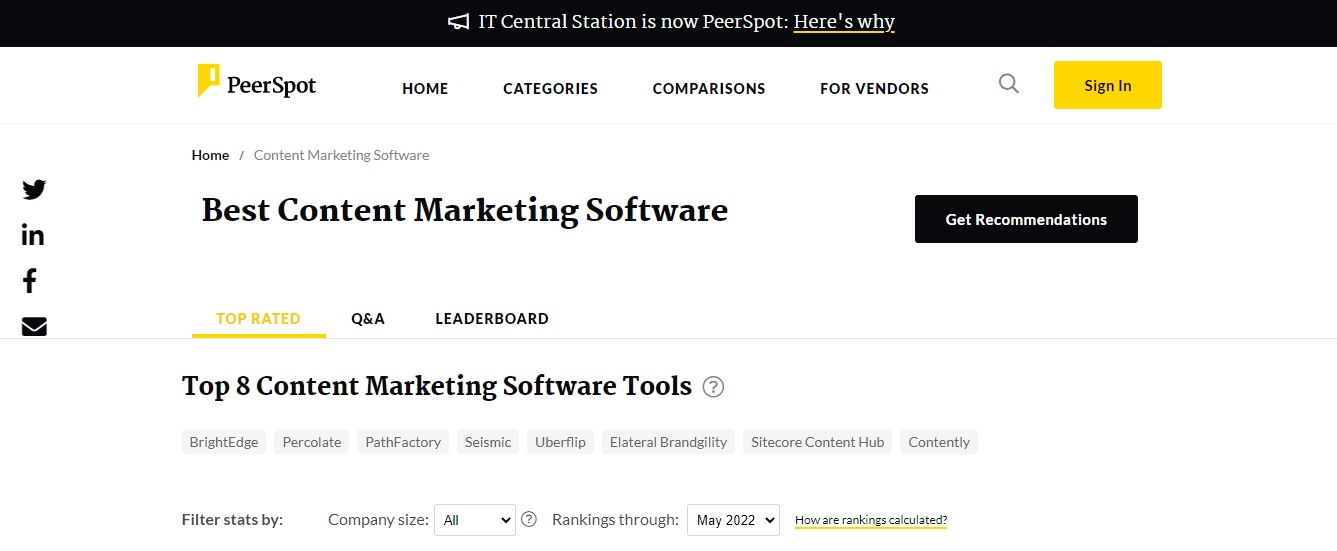 Contently offers premium content that is SEO-optimized, and it markets the content too. Contently ranks eighth out of 15 in Content Marketing Software. After in-depth scrutiny, the software matches the client's orders with the best writers, meaning you get the gold standard of valuable content in content marketing.
Contently is a clear winner in terms of quality. Scripted offers excellent content too, but it's inconsistent. The site pays pennies on the dollar to writers, which means it's hard to keep them motivated to deliver exceptional pieces every time.
Platform
Scripted has an easy-to-use platform that's straightforward compared to Contently's. Both content marketing platforms offer tutorials on how to navigate their platform.
For Scripted, you sign up and describe your business goals and the type of content you want (though this is optional). The content mill will match you with an expert in the relevant field who will deliver the content. Alternatively, you can receive bids that include the writer's expertise and price points. Sift through the bids, agree on the payment, and wait for excellent, timely content. Scripted hires under 2% of the writers that apply, meaning you are getting the best.
Contently has a complex platform since it runs the whole gamut of ideation, creation, marketing, and promotion. Once you pay the subscription fee, you will gain access to multiple content marketing tools that help you generate ideas for the content you want. The team will then link you with content creators with whom you can discuss pricing. The complexity of the platform starts from the analytics. Contently monitors your content's engagement, click-through rate, and search engine rankings, among other metrics, to better market your content. It may be tricky to navigate at first, but you'll learn the ropes after working with the site for a few pieces.
Scripted has an easy-to-use platform for content management, while Contently offers a comprehensive management option besides the simplistic matchmaking. Scripted is, however, much easier to use.
Social Media Awareness
Good content can only do so much if you don't market it. Contently prides itself as a comprehensive content marketer. They have social media integration that allows you to post engaging content on the go as long as you have a laptop and access to the internet. However, you may need to customize the content further to suit niche requirements the expert writer may not know.
Scripted offers ready-to-publish content depending on the type of content you want and the writer's expertise. Since the content isn't highly optimized for search engines, it has a generic feel that suffices well for social media posts.
Scripted isn't an out-and-out content marketer. The platform focuses on delivering engaging content that you can use with other marketing services like Yoast SEO, SEMrush, and Klavikyo. Contently is a comprehensive content marketing platform, from writing and email marketing to social media integration. However, you still have to use SEO optimizing services for the ultimate conversion into valuable and converting content.
Contently is the better solution for a brand looking to automate its social media awareness campaigns. In contrast, Scripted requires a little more hands-on input to market the content across social media platforms and the interweb.
Standout Features
Contently and Scripted have been around for roughly the same amount of time. Over the years, the two platforms have continually innovated to stay in the upper echelons of CMPs. There are still differences in the feature set each company owns.
Scripted
SmartMatch Technology: Scripted matches clients with industry expert freelance writers who best suit the client's brand and tone. The essence is to streamline job acceptance and ensure the delivery of quality content.
Contently
Calendar Management: Contently has a calendar management tool to stay on top of your content marketing schedule. You can track workflow and know when you will get the next well-written content.
Analytics: The data-driven approach by Contently for your content means they leverage data analytics such as Google search statistics. However, its analysis is not the most robust in the business.
Intelligent Content Marketing Platform: The platform uses artificial intelligence to optimize the content for SEO and leverages analytics to monitor progress and improve success over time.
Which One Should You Go For?
It is clear Scripted vs. Contently isn't an apples-to-apples comparison. Both platforms enable you to create and market content, which increases your business' visibility and profitability. However, there are specific situations when one content marketer is better than the other.
Use Scripted if:
You are looking for a stand-alone content mill.
You want to enjoy affordable rates for blog posts, white papers, and other professionally written content.
You want to automate content creation monthly or yearly.
You don't mind optimizing the content yourself for search engines.
Scripted is one of the best stand-alone upscale content mills in content marketing. Consider Scripted if you are a small-scale business looking for content that engages and converts.
Use Contently if:
You want full social media integration.
You don't mind paying $30,000 to $150,000 per year for the software.
You want easy tracking of workflow.
You want end-to-end content marketing from ideation to full-stack campaigns.
You want simple request deployment.
Contently is designed to be the backbone of your marketing campaigns. Choose Contently if you want a dedicated content marketer from writing and publishing to promotion–if you have the budget.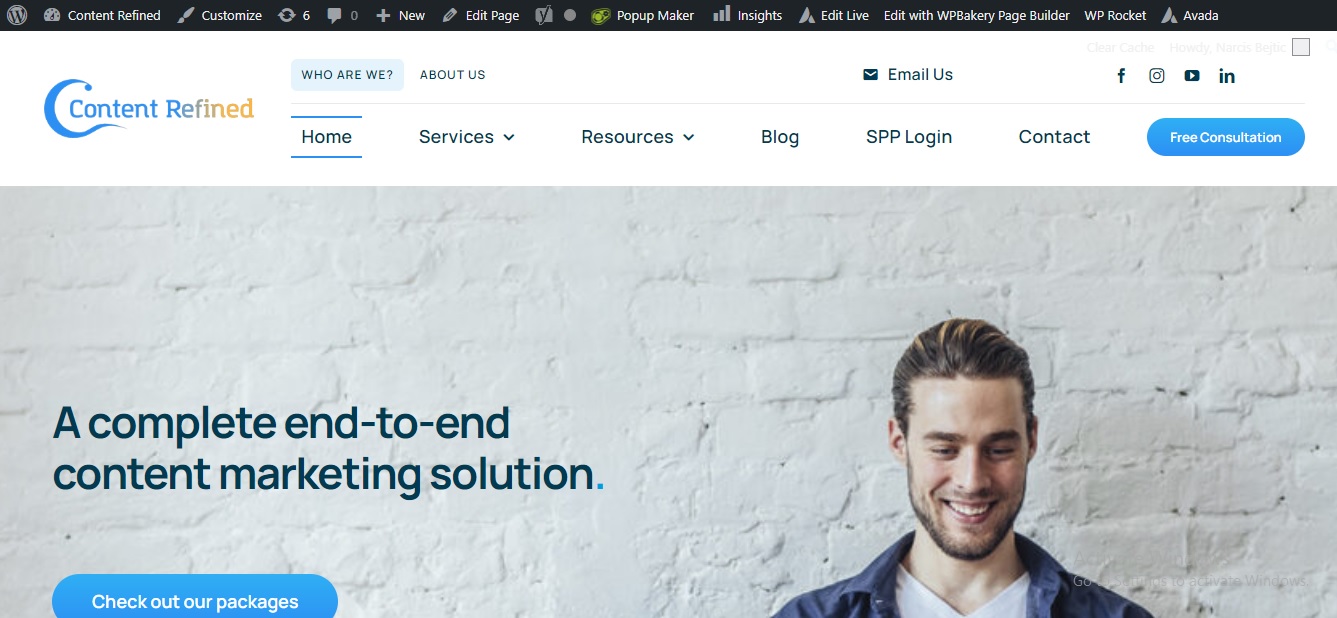 The cases for Scripted and Contently differ. If you want the sweet spot between high-quality converting content and integrating a CMP into your business, consider Content Refined. Content Refined has a rich feature set that gives you the best of both worlds.