Two different platforms with two different capabilities. Yet, which SEO tool is better: SEM Rush or Google Analytics? While a clear winner is difficult to ascertain since both platforms have different areas of strength for overall optimization, SEM Rush has the diversity to accomplish any task you may need.
This statement is dependent on a few business variables, as well as your company's structure. Some companies require more detailed analysis, while others may want an overall snapshot. It also depends on expertise.
So, which digital marketing tool works best for you?
The Contenders
SEM Rush and Google Analytics have different capabilities and are used for different purposes. Which one you choose will depend on where you want to place your marketing efforts and what objectives your company wants to fulfill.
SEM Rush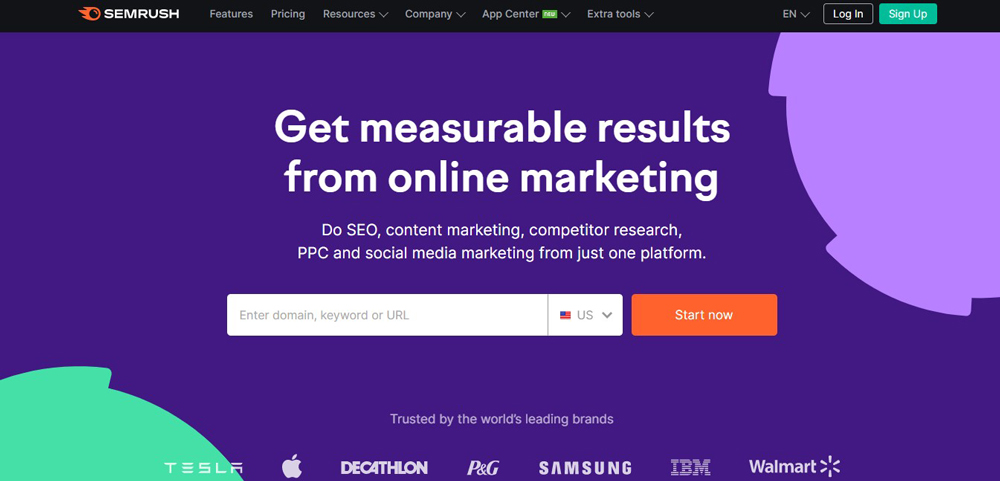 In 2008, SEM Rush began with a small group of dedicated IT professionals and SEO specialists. SEM Rush wanted to give equal opportunities for every company to improve their website visibility and SEO presence. Its objective was to generate an online presence where competition was fair and transparent.
During the last 13 years, SEM Rush has helped millions of marketing professionals become increasingly effective at delivering great results and more effective at their jobs. It has become the leading online marketing research platform on a global scale.
SEM Rush's platforms help both small and large enterprises with their website presence while aiding businesses in identifying potential customers. They also help with content curation by making recommendations, helping to improve your content, and finding content that your customers will find informative.
This all builds brand recognition and trust. By providing informative articles, companies can become a trusted source, and they gain a reputation of being an expert in their field. They become the go-to source for customer questions and concerns, which translates into revenue for the company.
Additionally, companies can engage in A/B testing to discover where their business can grow, to track workflow, and to obtain measurable results.
Stand-out Features
SEM Rush increases organic traffic by using SEO workflows and easy-to-use tools. Its tools are designed to help businesses uncover national and local keywords, thereby boosting your position. It allows you to track daily SERP positions and run an SEO audit on your site.
SEM Rush helps companies increase their business and website visibility by:
Establishing a Solid Social Media Strategy – Its social media toolkit allows companies to post and schedule content across various social media channels. SEM Rush will allow you to analyze its overall performance, make changes if necessary, and track your competition. This is a valuable tool because you can see at a glance how you are performing and what you can do to improve.
Generate Content That Ranks High – Businesses can discover relevant topics that will resonate with their customers. This goes to improving brand trustworthiness and expertise. It will teach you how to create SEO-friendly content and brand mentions in real-time.
Reach More People by Spending Less Through Pay Per Click (PPC) – SEM Rush will uncover the highest-ranking keywords for PPC campaigns. It will also allow you to track your competition's ads, see how they performed, what they did successfully, and check their landing pages.
Uncover Your Competition's Strategy – Businesses will be able to analyze any site's traffic and uncover promotion methods. Companies can reveal backlinks and keyword gaps. They will also discover strategies for growing out their business and reaching more people.
Pros:
Great progress-tracking features
Assistant for writing optimized content
Excellent for keyword research
Identifies technical SEO issues and provides tips on improvement
Cons:
Plan only allows one user to be logged in at a time
Keyword magic doesn't show metrics for seed keywords, just the variants
Google Analytics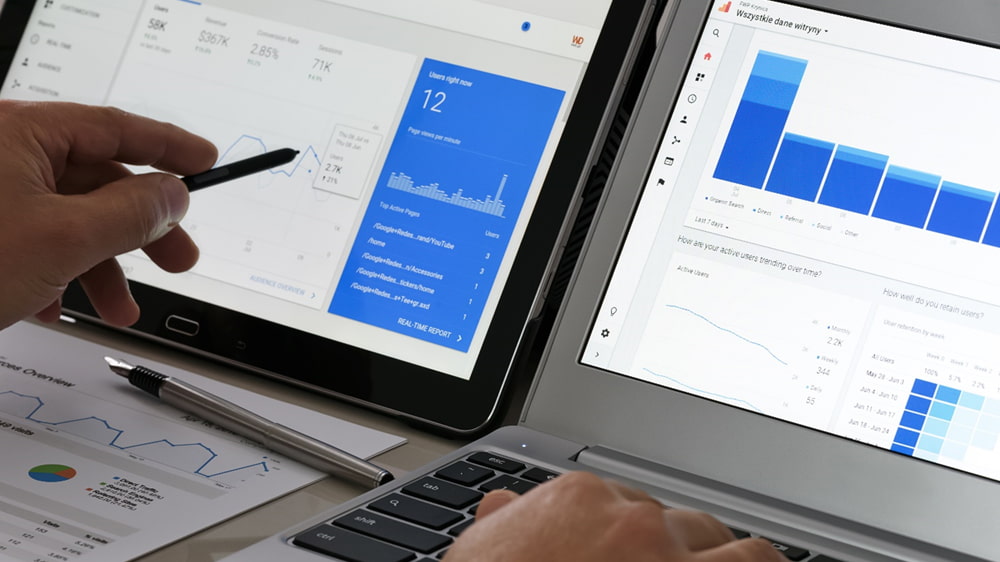 Google Analytics was developed by Google in November 2005 after its acquisition of Urchin. This useful tool – which was designed to report and track web traffic – works inside the Google Marketing Platform.
Google Analytics will provide companies with a deeper understanding of their customers. It provides access to free tools to help companies analyze all their data from their website in one location.
Google Analytics (Small Business) will allow your company to:
Understand how people interact with your site on the web and on smartphones – It will also allow you to analyze app usage. Businesses can monitor their marketing efforts, products, and content.
Provide valuable insights to help you fully understand your website data
Reach the right customers in terms of your advertising and publisher products – This, in turn, will help websites generate extra revenue and boost brand recognition.
Data is easily shared and easy to use.
Google Analytics will help you obtain an overall picture as to how your site is begin used. It will detail user engagement to help you to determine what is working for your brand, and what is not. It also interfaces with other systems to measure sales, different touchpoints, and customer relationship management.
For large enterprises, Google Analytics will help you:
Receive and review marketing insights – It will help you define and achieve your goals easily.
View your marketing strategy to determine what is working – It will allow you to make more informed decisions on improving performance to ensure you are reaching your best audience.
Better identify and assess customer needs – Google Analytics will help you determine who your audience is or who it should be.
Share information across a team
Google Analytics looks at your company on a larger scale and is able to make more detailed suggestions. It also has more integrations to give you a more in-depth, overall picture of how your website is performing.
Pros:
Very in-depth analytics
Integrates with many different platforms
Tracks website conversions
Real-time monitoring
Cons:
The mobile app isn't as good as the website
Can be challenging to set up
Side-by-side Comparison: SEM Rush vs Google Analytics
SEM Rush
SEM Rush has great analytics when it comes to viewing how people are interacting with your website. It allows you to conduct A/B testing to see which site garners the best response. Side-by-side comparisons allow businesses to know immediately what is working and what should be eliminated.
When it comes to search engine optimization, SEM Rush can:
Conduct a Site Audit – SEM Rush examines each of your website pages and provides insight as to how to improve its performance and health.
Optimize for Local Searches – It will list your business on relevant local directories to aid with customer searches and monitor your position and performance.
In terms of advertising, SEM Rush:
Assists with PPC campaigns – It helps you with your keyword search for optimal results.
Monetize Your Site – It will give you tools to further monetize your site. This is useful for bloggers, AdSense users, and affiliate managers looking to increase their revenue stream.
With market research, it:
Helps improve overall performance and increase organic traffic
Analyzes the business' current position and provides tips for improvement
Builds brand recognition and awareness
Google Analytics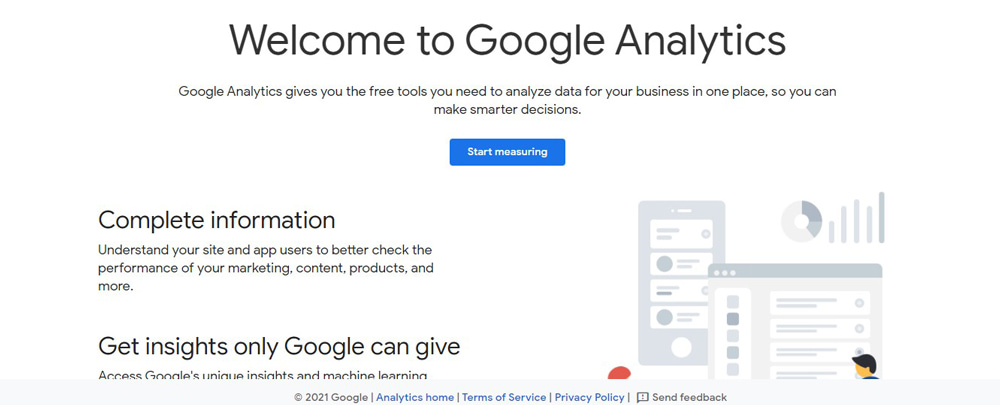 Google Analytics has two sections: Small Business and Enterprise. Each section offers something different depending on your budget and company needs. Mid-to-large-scale companies will benefit from the enterprise solutions because it will take their brand to the next level and provide deeper insights regarding your marketing efforts.
For Small Businesses, Google Analytics will help you:
Make Smarter Business Decisions – Data Studio unites data from platforms like spreadsheets, Google Ads, Analytics, Google BigQuery, and others. It allows you to view metrics on how your site is being used by your customers and helps you make better marketing decisions.
Optimize Your Site – Optimize allows you to A/B test different versions of your site to see which one draws the most traffic. It will allow you to see what needs to be improved and what works.
For Enterprises, this platform will:
Help with Advertising Campaigns – Display & Video 360 provides campaign management ranging from planning media, developing strategy, measuring results, and optimization. It allows for team collaboration, insights as to who your target audience is, automating bidding/optimization, and controlling ad campaigns.
Provide in-depth knowledge of Customers – Analytics 360 helps businesses comprehend how customers are engaging with your posted content. Companies will learn which tactics are yielding the best results and which need improvement. Insights can also be used to benefit advertising dollars.
Combine Data to Form Reports – Data Studio allows you to place your information all in one location for a complete picture of your site's metrics.
A/B Testing – Optimize 360 allows companies to test several different versions of its site to see which one will receive the highest traffic or be the most impactful. The data from Optimize 360 can be viewed in Analytics 360 to give you a complete picture of how well each site is performing.
Unified Campaign Management – Search Ads 360 provides insights on how search ads are contributing to your marketing efforts. It also helps companies comprehend the customer journey, resulting in a more informed decision when it comes to marketing efforts.
Ad Management – Campaign Manager 360 allows companies to gain insight from its paid media efforts.
Google Analytics provides an in-depth analysis of your website's performance, and it may give you some tips for improvement. However, if you are unsure how to implement them, you may have to do a lot of searching to discover what needs to be done and how to do it.
And the Winner Is …
The winner of this round is SEM Rush, although the race is very close. Google Analytics is loaded with information, and some may find this overwhelming. If you are a person who enjoys drilling down facts and figures, then you will love Google Analytics. However, if you are looking for ways to improve your site and generate more traffic, SEM Rush is easier to use.
SEM Rush provides users with tips on how to fix issues, whereas, with Google Analytics, you may have to search for the answers and what to implement. SEM Rush is a bit more straightforward. It doesn't just stop at the analysis – it takes you straight to the victory. It just does a more thorough job.
Stand-out Features – What Will Put Our Company Over the Top?
The answer to this depends on your response to this question: Are you detailed, or do you like to see the big picture? This is the crux of what your decision will ultimately be based on when you compare these two platforms. The final decision needs to resonate with your business and work well with your employees.
If it doesn't translate well, then you may be wasting your hard-earned money.
Keep in mind that Google Analytics has offerings for small and large companies. As the size of your company will reflect your needs, Google Analytics has developed two different platforms tailored to the needs of each. It is not a one-size-fits-all platform.
SEM Rush
There are some differences when you delve deeper into SEM Rush. Algorithms change every few months, and SEM Rush allows you to compensate for these changes without begin surprised when the changes you implemented three months ago are no longer yielding the same results.
Where it will take your business over the top is in strengthening backlinks, analyzing the competition, and content management. It will thoroughly help you optimize your site. However, it does largely depend on how you use your site, and to what purpose.
SEM Rush will allow you to:
Find the Best Keyword to Use – It helps you increase website traffic and provides you with a higher ranking in common search engines.
Track Daily Keyword Changes – A sensor in the platform tracks algorithm changes, plus the volatility of Google and Baidu SERPS.
Strengthens Backlinks – It aids with organic research, gaps in keywords, backlink analysis, and illustrates gaps in existing backlinks.
Analyzes the Competition – What are they doing that I am not? Examine how the competition may have an advantage over your business and strategize for future success.
Regarding content marketing, SEM Rush:
Gives you a results-driven content strategy
Shares articles that drive traffic according to your audience
Helps optimize created content
Shows tips on optimizing traffic to increase organic traffic
Analyzes how content performs, according to keyword for higher rankings
With market research, the platform:
Allows you to view paid keywords and ad copy for your competition's PPC ads
Tracks how many times your competitor is mentioned, and their social media presence
Regarding SMM and SERM, SEM Rush:
Aids with social media presences and branding
Will analyze your performance across social media channels
SEM Rush is different, but it's useful when compared to Google Analytics. It does have features that Google does not. Google takes the details of the overall picture and provides data. SEM Rush takes those same analytics and shows you how to fix them.
Google Analytics
Small Businesses:
Surveys Real People – Surveys allow you to create a survey that can be filled in by actual people for feedback on your brand. You can then take these insights and make improvements or learn something different about your product or service.
Tags Manager Without Coding – Generate website tags without having to enter or configure coding on your website.
For Enterprises:
Allows Businesses to Create Custom Surveys – Who better to ask on how to improve your brand than the people that might use it? Surveys 360 will allow companies to run surveys without complex coding. It allows actual people to answer your questions as they are on the internet. It will give you the insights you are searching for.
Tag Management – Tag Manager 360 allows you to add website tags to measure site analytics, conversions, and more without touching the site's coding. It is easy to do and won't break the site.
Google Analytics will provide you with some useful tools that SEM Rush does not. If you want to know what your customers think, Google Analytics will enable you to do so. It will give you measurable results in a fraction of the time.
When it comes to analytics, Google cannot be beaten. It will help you quickly determine areas of improvement in great detail. If you love numbers, you will love Google Analytics.
Conclusion: What Do I Choose?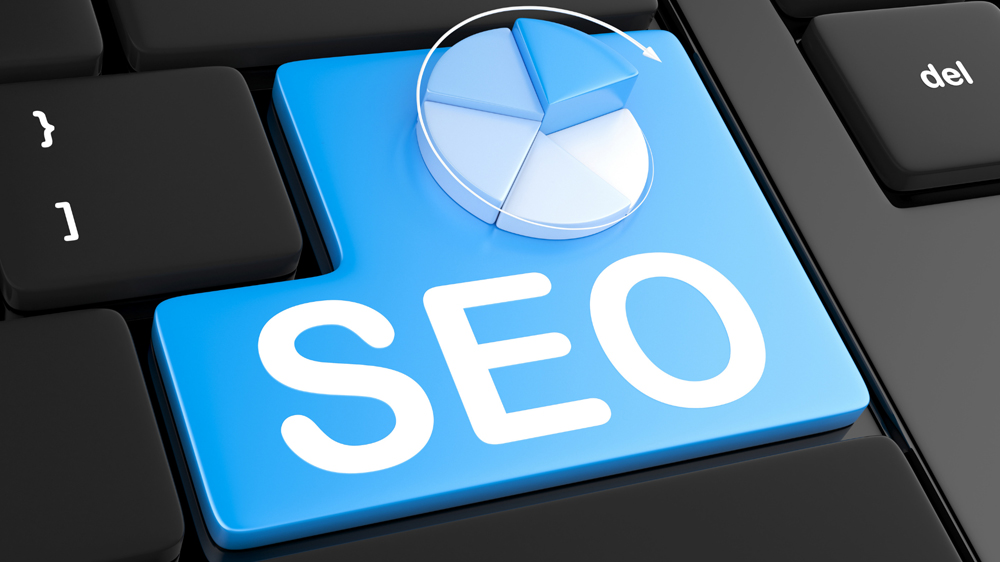 What is better: SEM Rush or Google Analytics? As you can see, these are very different platforms. Which one to use depends on how you answer these questions:
What is the size of my business?
What are our needs?
What are our objectives? Do we need data, or do we need to examine the overall picture?
Is our site geared toward sales, or do we want content?
Upon reflection of these answers, use SEM Rush if you want an overall snapshot of your company and how well it is currently performing. It will give you a site audit and provide you with the tips you need to fix it.
If you want to beat the competition, SEM Rush has the edge over Google Analytics in this area. It will help you to see what your competitors are doing and decide what will be advantageous for your business. It will also help you determine what to do differently.
Additionally, it will help you greatly improve your content. Regular content is what drives people to your site. You can use drip-marketing campaigns, but they are often not as effective as optimized content.
Optimized content will establish you as an expert in your field and create brand recognition. These are very powerful tools. Your customers need to trust your company and your product. Drip marketing techniques are good if someone is looking to buy. Information is something people can use at any point.
Plus, the more they are exposed to your business, the more likely they will return when they do need to make a purchase. They will remember you.
If you are a small business, Google Analytics is a great place to start. Its platform is free and will help you fully analyze your site. It will give you valuable information that you will need to optimize your site, and you can use the survey feature to gain real feedback.
For enterprises who need an in-depth analysis of how their website is performing, Google Analytics is tough to beat. It will drill down every single piece of data and show you what areas need to be improved. Plus, it will help you in your marketing efforts, and it can take your site to a new level.
If your site needs a complete overhaul, or you want to stay ahead of the competition, SEM Rush is the best option for your business. For detailed analysis – as would be required of a large business – Google Analytics will be your first choice.