Introduction
A career path that involves earning a living through the use of an internet website can be rather turbulent. The competition is ruthless, the landscape is fluid, and the rules are rarely fair. These things are not only true for retail businesses, but also for bloggers, YouTube personalities, subscription services, and pretty much any other way people use websites to make money.
With a Little Help
Those who have been in the trenches of online business tend to agree that no amount of preparation is enough for the multitudes of possible problems one can expect when establishing a web-based business. Things like…
Not being able to allocate the necessary amount of bandwidth for customers trying to use your service
Slow downloading speeds
Shipping errors
Government/industry regulations
Yet despite these stomach-turning pitfalls, more and more people are eagerly entering the fray. In fact, not only is e-commerce growing at a rather ridiculous rate, but the success rate has also been steadily climbing. So, how are so many people able to navigate through these numerous business-ending problems so fruitfully? The answer to this question isn't as complex as you might imagine, as most web-based companies simply seek out and pay for professional help.
You used to bring in an outside team of professionals to handle each area of a business, like sales, marketing, and public relations. However, in today's internet business world, an online subscription service can usually provide companies with all the tools they need to run a more efficient website. Examples of these include…
The graphic design service Designhill
Social media and networking tools from Edgar
SEMrush and SEOmoz for SEO and digital marketing information and application
The Right Tools for the Job
SEMrush and SEOmoz were purposefully included in the list above because they are two of the more highly rated professional subscription services available and are especially useful for websites that require help with their digital marketing strategies. This is because effective online marketing is one of the most important contributing factors in determining the growth and subsequent level of a site's success. Specifically, the digital marketing technique known as search engine optimization (SEO) must be properly utilized.
Providing Clarity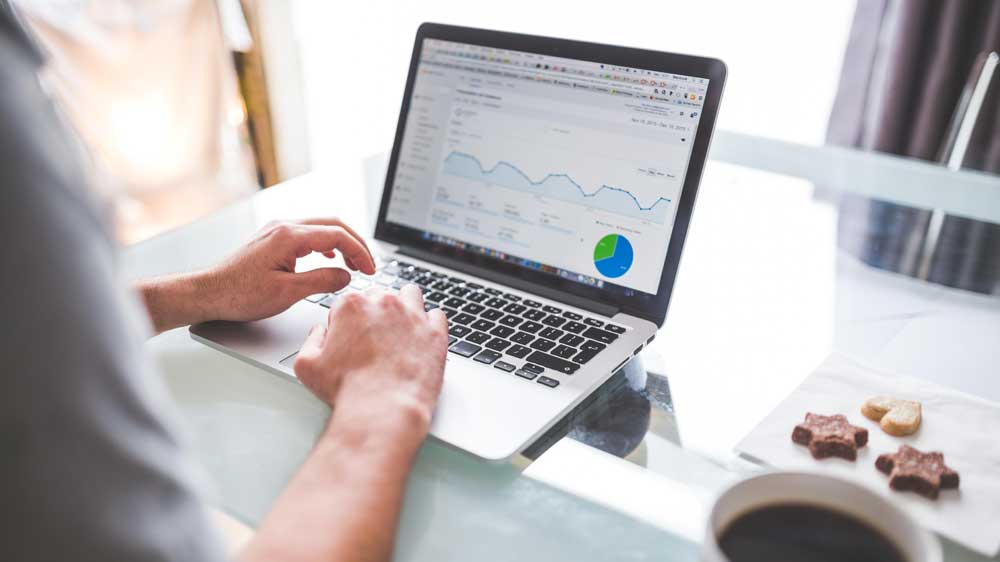 So, for anyone looking to improve their site with SEO, it's in your best interest to read the rest of this article. Here, you'll find an honest and focused comparison of SEOmoz versus SEMrush, as well as a detailed breakdown of what tools they use to make a website's SEO campaign successful.
Of course, you could click out of this page and attempt to do these things on your own, but navigating the breadth of this topic is sure to take a bit of time as you'll need to weed through quite a bit of biased and sponsored information, and reviews have the potential to send you down a risky road. We say this because people often mistakenly take the advice of distrustful sources, which habitually contain misleading and downright false information. Here, you'll find honest, no-bull facts about what these services do well, what they suck at, and why.
Understanding the Basics
Before discussing what SEOmoz and SEMrush have to offer, it's important to briefly explain what SEO is exactly since the term may be unfamiliar to some. Put simply, SEO is a comprehensive and wonderfully effective digital marketing strategy used to get more people to find your website when using search engines like Google.
All search engines use a rather complex automated procedure when determining which websites are most relevant to the words typed in by a person. This helps the searcher find whatever they were looking for in a timely manner. More specifically, Google and similar search engines analyze and rank sites according to specific criteria to determine who shows up where in their results pages.
This is where SEO techniques come into play, as they will shape everything in your site to make it plain as day for Google to understand what the goal of your site is and match it to the right searches. They will take the entire scope of your site into consideration, including…
Whether its content has any of the related keywords people are probing for
If its coding and performance are fast and user-friendly
The amount and quality of its backlinking from other sites
Why It Matters
Since 97% of people tend to click on the websites that show up first on the search results page, this is where you want your site to be. Accomplishing this is not easy, and you shouldn't expect your site to suddenly jump to the front of the line. Yet over time and with a little help, you'll gradually get closer and closer to the front.
It's important to note that you can pay any search engine an advertising fee to have your site shown at the top of their results page, but these fees tend to be crazy high and don't really work. In fact, marketing studies have shown that most people avoid paid links, with about 95% of people choosing to go the organic (unpaid) route.
Where's the Help?
The correct and most productive method of implementing SEO into a website is a rather complicated and ongoing process. While most websites can accomplish these tasks in-house, they eat up a good chunk of time and energy to do so. This is where SEO software and the best SEO tool providers become an attractive option. So, online business owners look to professional services like Moz Pro and SEMrush, who have the essential tools to aid, manage, and optimize their site's SEO campaign.
What Exactly Are Moz Pro and SEMrush and What Am I Paying For?
As mentioned above, Moz and SEMrush are both paid services that offer users SEO-related tools. These tools will help get your site what it needs to improve its status in the eyes of search engines. More specifically, these SEO professionals gather and present users of their products with an enormous wealth of information about their site's SEO status. Below are some examples of how Google Analytics data can be used to improve your search engine optimization strategy:
Lists of commonly used keywords allow for an enhanced understanding of exactly what words people tend to use when searching for content related to your site
Suggestions regarding sites that would be beneficial link-building partners allow for easier identification of linking opportunities
SEO audit information points out the technical shortcomings of your site, giving you a clear view of what technical aspects of your site can be improved upon
As you can see, what you're paying for when purchasing the services of Moz and SEMrush is information that you'd be hard-pressed to find on your own. The examples listed here are just a tiny taste of what SEOmoz and SEMrush can do.
The Look and Feel
One of the more important yet often overlooked aspects of any quality tool kit-type service is whether the overall layout and look of the interface are user-friendly. Since you'll likely be spending a fair bit of time interacting with the various tools and menus, the easier they are to use and look at will make grinding through hours of work a bit more comfortable.
If you're anything like us and prefer a more simplistic and logical user interface, then your best bet would be SEMrush, which seems to have nearly perfected the usability of its service. The clean and polished interface is pleasing to the eyes, while the menus and tool dashboard are easy to find and operate. Upon viewing the information in SEMrush, you see that it makes sense immediately due to its logical presentation.
Unfortunately, the user interface of SEOmoz in our opinion is slightly frustrating and tedious to use when first starting out. We admittedly had a rough time during the early going just trying to navigate the layout and figure out which buttons do what. It definitely took a bit of trial and error to get comfortable. While these issues aren't too drastic, the clear winner of the look and feel contest is hands down SEMrush.
The Cost
Even though there aren't many differences between SEOmoz and SEMrush in terms of pricing, it's worth noting that Moz has a few more options than SEMrush. Its standard plan usually sells for $80 a month with the choice to pay annually as well, while the Premium can be yours for $480 a month. The Standard for SEMrush is a tad more expensive at $110, and the Premium is $450. Both are slightly costlier than other SEO services, yet most agree the price is fair for what you get in return. There's also usually some sort of discount available when purchasing these services, which can save you up to 20%.
You can take advantage of free trial periods with both products, though SEMrush only gives you seven days free while Moz is more generous with their 30-day free trial. In terms of pricing, both products are comparable, and you can't really go wrong with either choice.
It's important to note that these prices tend to change often, and you'll certainly want to read the fine print before deciding on a plan. This will prevent you from overlooking important details like how many accounts can be used and limitations on certain features.
Disclaimer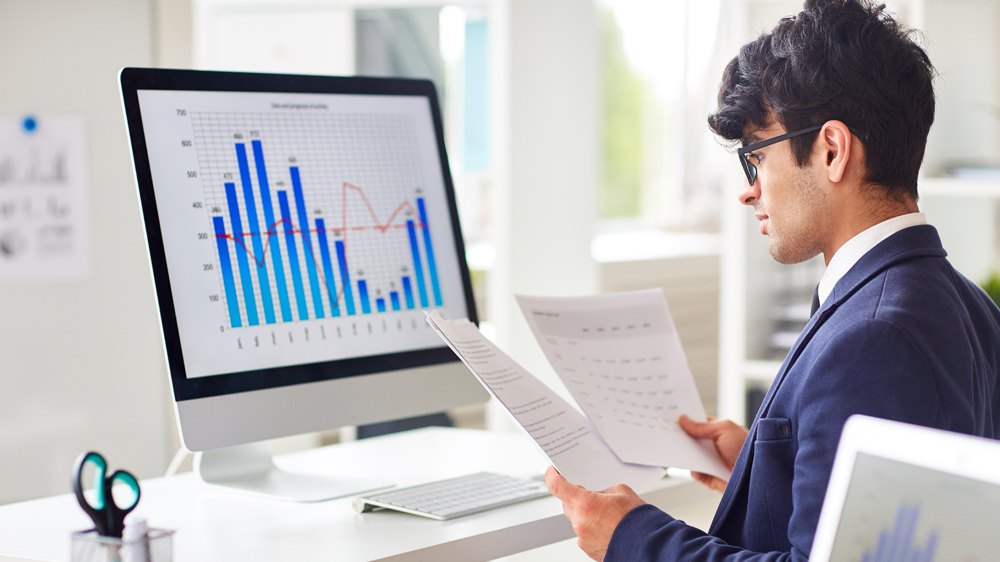 Before beginning to properly dissect the various tools both SEOmoz and SEMrush boast, it's important to bear in mind that there are lots of articles online that compare these two services. After reading a hearty chunk of them, we found most either remain neutral or are completely biased toward one or the other in their comparisons, regardless of the facts. You'll get none of that here. We want to help you make an informed choice, and the most fruitful way to do this is by presenting the facts, as well as our own insight based upon the personal experiences we had with these services.
Keyword Research
SEOmoz and SEMrush each utilize top-of-the-line keyword research software. Keywords are important to SEO for several reasons, so having a powerful keyword tool at your disposal will make a world of difference. For example, SEMrush offers a comprehensive Keyword Overview tool that generates a great deal of information. In fact, the keyword database of SEMrush claims to contain over 20 billion words. Having a gigantic database of words allows SEMrush to…
Perform keyword rankings
Keyword suggestions
Keyword difficulty rankings
Provide you with the number of Google searches per month for a keyword
Perhaps the most useful aspect of this tool is that it can see where you rank in terms of the number of times a keyword appears on your site, it will also use that information to present your ranking versus other similar sites that also use that specific phrase or word. To top it all off, SEMrush's keyword overview tool allows you to see what other related keywords your competition has been using that you may have overlooked.
Moz also utilizes an insanely comprehensive and complex keyword explorer database, as well as a keyword analysis tool. The major difference between the one used in SEMrush is that Moz likes to attach a score to whatever keyword it's analyzing. There are also filtering options available that allow you to sort the information in a few different ways. These added perks can be useful, but the filters aren't precise enough to be of much use and can distort the information presented.
After hours of use with each service keyword searching, keyword suggestion, keyword ranking, and everything else in between, we noticed that…
Both have funneled a lot of time and resources into this aspect of their service
There is a lot you can do and plenty of attention to detail
Both are easy to use
The wealth of keyword-related info grants some very valuable insights
The only thing that we were mildly disappointed in was the fact that both SEMrush and SEOmoz only provide you with keyword data related to Google with only limited information regarding other search engines. Incorporating more than just limited data from other search engines to allow for a more wide-ranging spectrum of keyword analysis would have been nice.
Domain Analysis
Both SEMrush and SEOmoz utilize a few useful domain and competitor analysis tools. By using these important SEO tools, people can track how well their SEO details are performing compared to their competitors. They do this by analyzing and presenting information they gather related to the various ranking metrics and statistics used to judge websites. Having access to this wide array of information will help you spot areas in need of improvement and provide a general overview of your current online visibility.
Both services present similar information when using their respective Domain Analysis tools such as…
Authority score
External links
Traffic estimates
Similar site keyword counts
Commonly used anchor texts
Of course, both SEOmoz and SEMrush each have unique domain and competitor analysis features. For example, SEMrush integrates a competitive positioning map within its Domain Overview tool. This map is simply an overarching graphic depiction of where a website ranks amongst its closest rivals. There are many uses for this map since it provides information about your competition in a format that is easy to digest and analyze.
The domain analysis tool in Moz also has plenty of great features, but it seems to be suffering from an identity crisis of sorts. We say this because we found that to get the domain analysis information you want, you must navigate between two different sections: "Keyword Research" and "Link Research." If you can find your way there, you then have to spend time and energy to set up a "campaign" to get a competitive analysis of two similar websites. This process seems very unnecessary and wastes a lot of time. Also, some of their subscription plans don't include this campaign portion, which denies certain paid users access to this facet of their service.
Backlink Analysis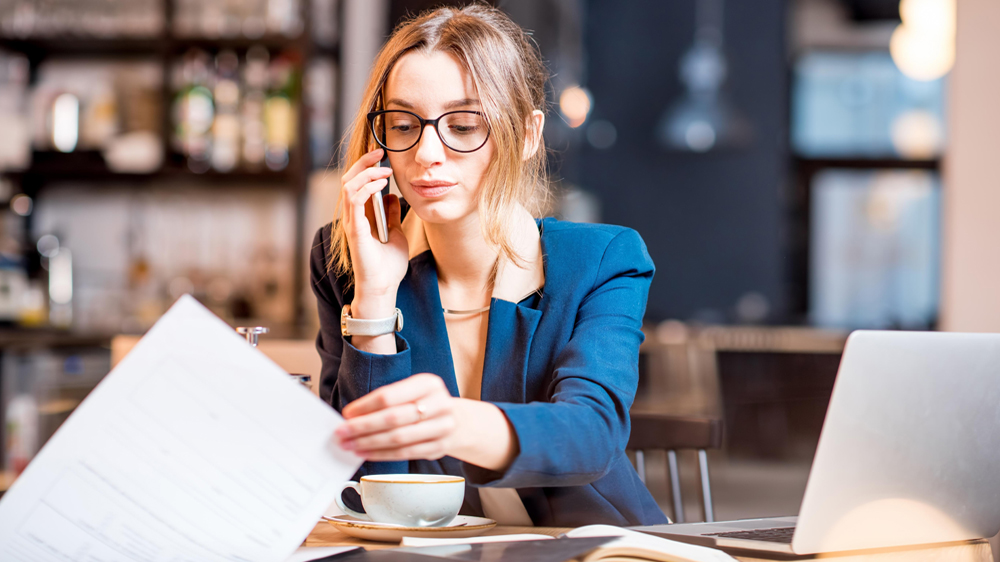 Having a comprehensive and informative tool for garnering information related to link building and backlink analysis is of the utmost importance since search engines rely heavily on these parts of a webpage when compiling their search results. Therefore, it's important to have a tool that allows you to see how your SEO linking is doing and how well it stacks up against others.
SEMrush and SEOmoz both offer unique toolsets that allow users to stay up to date on their linking ranks. SEMrush, for example, relies on its database of 20-billion keywords and 800-million domain profiles to provide users with an overarching scope of backlink research information that is unmatched by other services. Users simply must navigate their way to the backlink analysis tool, enter in a website address, and in less than a second, you'll be presented with an exhaustive litany of backlinks related to that site.
Now this information wouldn't be much good if it took hours to make sense out of it, which can often be the case with these types of tools. Thankfully, SEMrush organizes and displays information like…
What anchor text is being used
The number of "do-follow versus no-follow links"
Top-ranking pages on a domain
The number of links and how good they are
Data by country, link quality, industry, etc.
You can utilize SEOmoz's backlink catalog of 40-trillion links in many of the same ways as SEMrush. Its service differs slightly with a few unique features like being able to check how the backlinks to your site have changed over time in comparison to other sites. You can also search for instances where your company, brand, or website name is present but not linked on another website. Having this information is very cool since it also allows you to also send backlink requests to those same sites.
Though Moz and SEMrush have a few differences in their linking tools, they share many of the same core parts, like…
Locating broken links
Backlink audits
Comparing linking data
All in all, they both will get the job done when it comes to providing quality information. Though one can't help but notice that the usability and presentation of SEMrush's linking tools, at least in our opinion, are just a more pleasant experience to work with than Moz. The tidy, clean, and attractive look of SEMrush's tool makes digesting the information presented easier to understand. This attention to user-friendliness makes it the better option for SEO linking information, even though Moz boasts a larger database and has a slightly more diverse set of tools.
Auditing
Website auditing in SEMrush and SEOmoz gives users an in-depth evaluation of the various elements used by search engines to rank your site. This tool is a must-have as it…
Points out all errors, duplicates, and missing information
Incorporates an on-page checker that dissects your site and reports back with whatever issues and errors it found
Lists issues and errors in descending order, with the most urgent and important first
Suggests ways to solve certain issues, like what keywords are worth adding
How long or short certain bits of content are best employed
Lastly, SEMrush's website audit checker scans your whole site to give you the most comprehensive information possible. SEOmoz, and most other services, only audit the homepage.
SEOmoz utilizes many of the same auditing features mentioned above, and the data it provides is incredibly useful. This is especially true in regards to its Site Crawl tool, which checks your site for issues like…
Status errors
Crawl errors
Keyword overuse
The Moz on-page grader tool is another fan favorite because it provides information regarding the fitness of your page's SEO, as well as suggestions on the things your site needs to improve.
SEMrush and SEOmoz are very similar in their auditing capabilities, and the amount of useful information is nearly identical. Yet, as seen with some of the other features mentioned in this article, SEOmoz just doesn't have the functionality and ease of use that SEMrush has. The coherence and precise nature of how SEMrush handles its auditing features is simply a joy to work with. Moz, on the other hand, seems to struggle with the amount of information it provides because it can't seem to know how and where to best present the data to the user.
Conclusion
Throughout our time with these services, we found them both to be useful and worthwhile investments for anyone looking to optimize their SEO strategies. However, there are a few glaring generalizations that can be made after having spent a bit of time using them. The first of these is that, in our experience, SEOmoz tended to have more data and methods of obtaining information than SEMrush. Therefore, Moz may be better suited to folks who want as much information as possible. Yet this information comes at a cost because Moz seems to only focus on this aspect of their service. We say this because we spent considerably more time just clicking around trying to navigate its service than obtaining and putting to use the information we needed.
SEMrush took a more user-friendly stance with its software. This is because even though the amount of information available is a bit less than Moz, you're able to accomplish much more with SEMrush's service. This is because it's easy to navigate and simply displays things in a more coherent manner than Moz. Therefore, we highly recommend SEMrush if you're new to SEO services or prefer a more comfortable and user-friendly platform.
All things considered, there's no doubt that SEOmoz and SEMrush are two of the best search engine optimization and marketing tools available. Though we'd be happy and content with either, SEMrush is preferable. You can get more accomplished with SEMrush. Hopefully, Moz will figure out a way to remedy its disorganized and confusing design.
If you're still on the fence about which product is better suited to your needs, your best course of action is to take advantage of each one's free trial period. This will allow you to try it on for size and be able to make the best choice. These services aren't cheap, so the more information and practice you can get, the better.