It's a given that running a business, whether a startup or established, can be draining. You spend most hours of the day tending to the business—isn't entrepreneurship fun?! Maybe not when the day has been rough and you feel uninspired about the business and your vision statement. The indifferent attitude will more likely spill over into your daily life routines.
Pretty much every business owner and their employees need consistent motivation to keep in tandem with the fast-paced business environment. That's why pinning small business quotes on your office's vision board can be a safe bet to sprucing up the much-needed energy levels for excellent productivity results.
It's hard to get the most out of a quote by running through the lines without taking time to internalize and get its concept. Consider this scenario: You'll not, for example, read a quote like "I would rather die of passion than boredom" and at the drop of a hat go partying and drinking in full gear every day of the week because you are a hardcore fun addict. Take at least five minutes pondering upon the quote then internalize and apply the concept where you feel it suits best.
At the end of it all, there is no magic pill to boost business growth, and it's a marathon–running all the way to the top. From humorous to reality check to motivational, business quotes are all about improvement, consistency, learning from the process and setting new goals-the key ingredients for business success.  Here are some of the best, idealistic and relatable small business quotes with spot-on insights to grace your vision board.
"Whatever you can do, or dream you can, begin it. Boldness has genius, magic, and power in it. Begin by always expecting good things to happen."

–Tom Hopkins
This quote heralds key factors of business success. Who doesn't want success? Obviously, success stories don't come on a silver platter. Here, it's all about hard work, consistency, and determination—no shortcuts. Embrace your dream and make it a reality. If it's what drives you, it should drive the business too.
"Work 9-to-5, spend a couple of hours with your family, 7 to 2 am is plenty of time to do damage."
–Gary Vaynerchuk
Making a business stable is rather stressful and even more daunting if you have a full 9-to-5 job. Picture this: a mom of two young kids juggling chores, the children, and an online writing business. Wakes up at 5 and sleeps at 10 and she weaves everything together. She almost sounds like wonder woman. Sounds absurd, right? It seems undoable even at the thought of it—but with a little more effort and dedication, you can do much more while holding down a day job.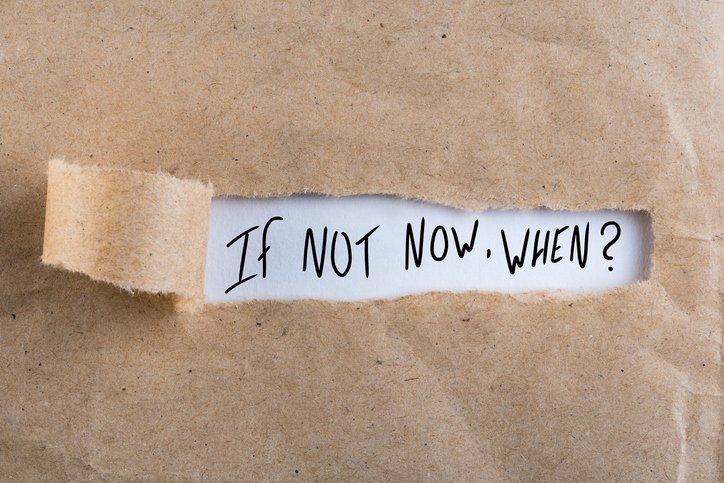 "Make each day your masterpiece."
—John Wooden
Before embarking on any kind of project, outline how unique you want it to be, a classical masterpiece and a cut above the rest. This shouldn't be considered restrictive, as everything must begin somewhere. True, each project is a new undertaking—but take your time working on the project and give it your best shot while focusing on becoming the master of perfection.
"The greater danger for most of us isn't that our aim is too high and miss it, but that it is too low and we reach it."
—Michelangelo
Spot on! For a small business to thrive, set greater limits to achieve unsurpassed success rather than settle for what seems easier to cross out. Ask yourself questions like: Are there potential ways to grow that are you are yet to explore? Are there viable ideas you realize may take your business to the next level? What are the practical strategies to make those great goals achievable? By better understanding what you need to achieve for your business, you can outmaneuver your way out of any goal which may be more of a mirage and a long journey to nowhere. Eventually, your business will appeal to the right customers—and boost overall sales. Now that's a business win.
"If you have built castles in the air, your work need not be lost; that is where they should be. Now put the foundations under them."
–Henry David Thoreau
Turning your business dreams into reality is a feather in your cap. Spend your time brainstorming why your business will be an empire rather than fantasizing how your business will be a huge success. Identifying the strengths of the business and building on them will ensure your business' success.
"The foundation stones for a balanced success are honesty, character, integrity, faith, love, and loyalty."
–Zig Ziglar
Your business success isn't defined by your services or product. People will identify your business through your character. If your products are substandard, it should come as no surprise if people are avoiding your business like the plague. Challenge yourself to stand for good character traits no matter the situation.
By recording your dreams and goals on paper, you set in motion the process of becoming the person you most want to be. Put your future in good hands—your own. —Mark Victor Hansen
I can bet you're in the habit of getting things done from your ideas, without putting it down on paper and you probably see no reason to. Break this mindset by writing your goals down and you'll be amazed at how big a difference writing down things to do can make!
"Don't let the fear of losing be greater than the excitement of winning."
—Robert Kiyosaki
Fear of the known or better still, fear of losing is inbound in all of us. However, you can put that worry to rest by taking a step into the world and see the opportunities waiting to be uncovered. Easier said than done, right? Even so, taking that leap of faith can be worth the risk than not taking the risk at all.
Pinning these small business quotes on your office's vision board isn't just motivational but can kick start your way into excellent ideas that will ultimately take your business a notch higher!