When investing in an agile project management tool, it is imperative to evaluate the pros and cons of each software to ensure it meets the goals and nuances of your team.
Agile is a term that refers to a group of cross-functional professionals who collaborate in real-time to execute a deliverable item. Most project management software fits within the paradigms of serving an agile team. However, in the age of entirely remote teams, it is now impossible to drop by someone's desk and inquire about the status of a deliverable. Similarly, grabbing a conference room for a quick team sync-up on progress is not in the cards either.
Now, online tools and programs are essential, and most incorporate all of the processes and workflow for teams to align with one another's progress and support hands-on collaboration virtually. When comparing Trello vs. Jira, refer to this helpful comparison of their features below.
Overview of Trello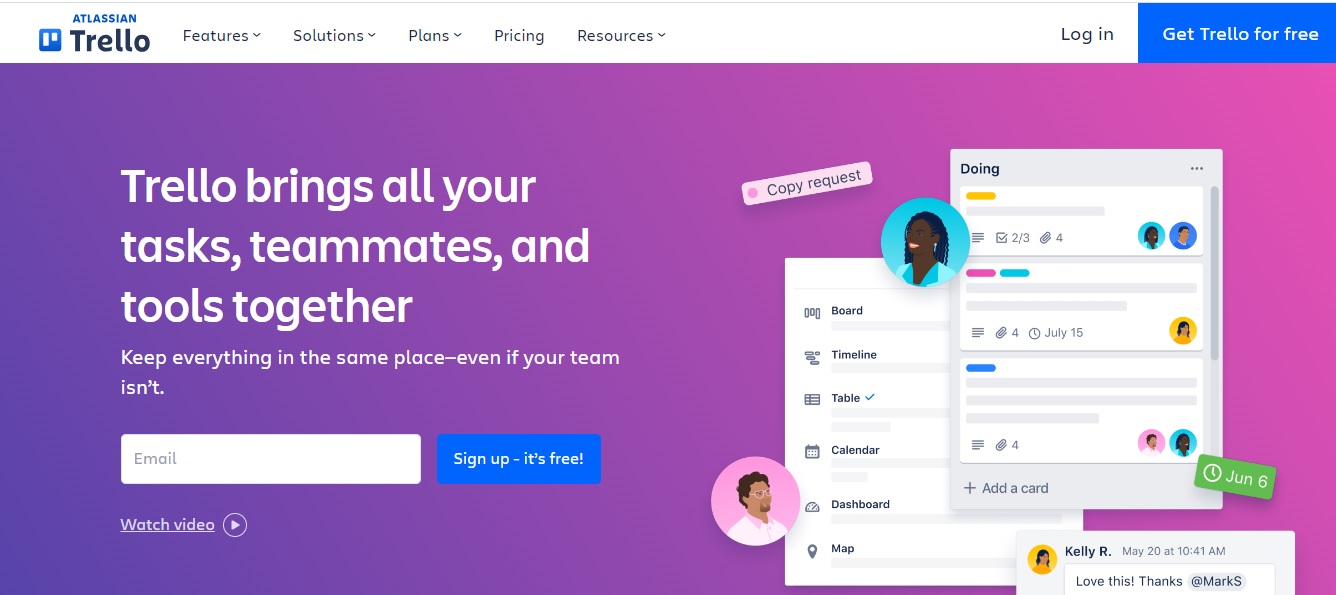 Trello is a visual work management tool that encourages team cohesion and collaboration. Using boards, lists, and cards, Trello leads to the intuitive organization of complex projects, teams, tasks, and deliverable items. The tool is an online platform available via web-based or mobile applications. Trello is well-known for its simplistic and intuitive platform architecture, allowing users to create a Trello board and card, comment on tasks, share information seamlessly, and rank the prioritization of deliverable items. Trello is a robust and adaptable tool, typically recommended as a good fit for small to medium-sized companies.
Top Features
Multi-platform Options: Trello is available across a desktop or a mobile application, which is very helpful for hybrid work offices. The iOS and Android applications have excellent user reviews for simple and efficient use.
Boards: Trello is very aesthetically pleasing and intuitive to use. The boards, cards, and lists can be organized logically and flexibly.
Team Collaboration: The most critical function of a project management tool is to allow users to interface and collaborate on open tasks. Trello features multiple collaboration methods – notes, messages, and prioritization of deliverable lists are some of the top features. Helpfully, multiple teams can work on the same board in real-time, which is an excellent feature.
Drag and Drop: As outlined, tasks can be re-ranked and lists can be amended to reflect the prioritization or rank of projects.
Labeling and Tagging: Trello is recognized for its highly aesthetic appearance, and the ability to apply color-coded labels and tags to complex projects is a nice touch.
Checklists: The added feature of checklists enables task management to be carried out more succinctly. The ability to break tasks into smaller chunks enhances overall organization and productivity.
Deliverable Dates: Trello includes calendar integration and allows a shared view of critical dates and deadlines across all calendars. The due dates are set via the card feature.
File Attachments: Trello allows attachments from multiple sources, including Google Drive, Dropbox, or from desktops.
Notifications: Trello enables all key stakeholders to receive notifications regarding deliverables, due dates, and when other team members have actualized key milestones, moving along the project. These notifications can be tailored to each team member's preferences and priorities. There is also the option of a real-time activity feed for additional visibility.
Third-Party Interface: Trello has a broad range of applications that it can interface with easily, such as Slack, Google Drive, and Sales Force.
Pricing: Trello offers four pricing models: free, standard, premium, and enterprise. The free model could be more appropriate for a freelancer. The premium and enterprise tiers have many additional features and unlimited boards. The top tier cost is $17.50 per user and the premium at $10 per user. With a significant leap between those two tiers, companies should closely evaluate the difference and ensure they use the additional features because they significantly increase the cost.
Mobile Apps: Trello has applications for iOS and Android, so collaboration on the road is an easy option.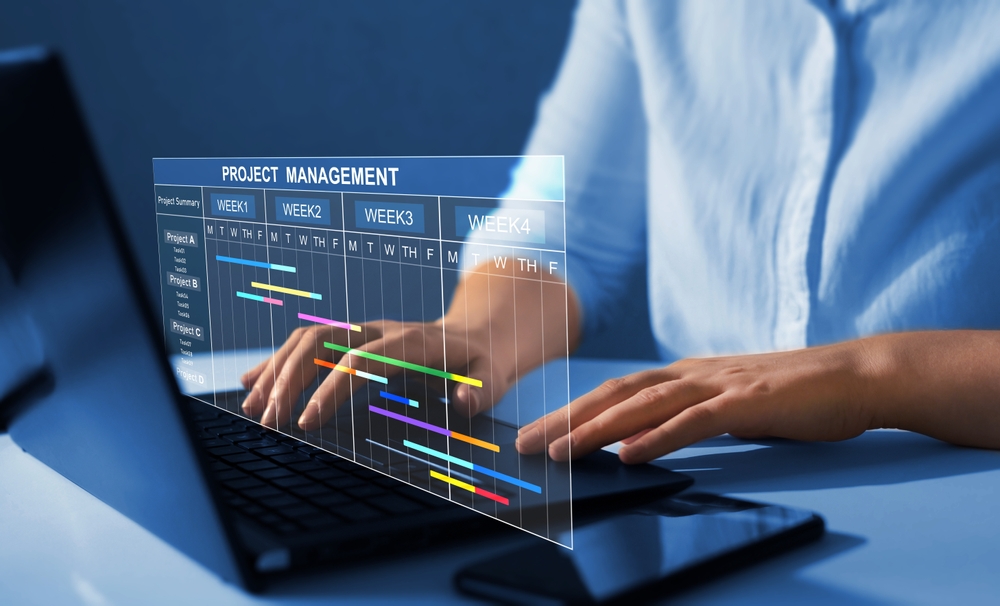 Overview of Jira

Jira, like Trello, is another robust and intuitive project management tool allowing remote team collaboration. The tool provides an organized workspace where remote teams can analyze, plan, and prioritize workflow items. The tool also enables the creation of boards that reflect open project items and an array of board types for different tasks.
Dashboards: Jira work management software provides a comprehensive dashboard customizable to users' priorities and perspectives. The dash is user-friendly and provides quick access to vital project information.
Trouble Tickets: The tool provides a robust problem-tracking system. Employees can manage issues collaboratively, and roadblocks can be monitored and tracked to ensure a resolution with no scheduling delays.
Workflow Management: The workflow cycles are completely customizable with Jira software. So, each unique project can have a custom process to sync with your company's workflow cycles and processes.
Agile Management: Jira promotes its capabilities to support the agile team processes and allows for sprints, backlog management, and real-time board updates. A sprint or a scrum is jargon for a focus session where all team members work collaboratively to complete a deliverable quickly.
Time Tracking: Should you require it, Jira can track employees' time on particular projects and boards. Even if you don't charge billable hours, the ability to monitor time spent on tasks can help hone efficiency and output.
Team Collaboration: Jira software allows users to interface with one another via comments, mentions, and automated notification alerts, and it also integrates with Slack.
Filter and Search: Unlike many tools, Jira has a heightened search functionality throughout the program. This type of functionality is used for data and pattern analysis.
Integration: Jira seamlessly syncs with multiple third-party applications.
Pricing: Jira work management software also offers four pricing models: free, standard, premium, and enterprise. The higher tiers have benefits such as 24/7 support and additional storage capabilities.
Mobile: Jira offers apps for both iOS and Android so you can keep up with your teammates while on the move and also work remotely without a desktop.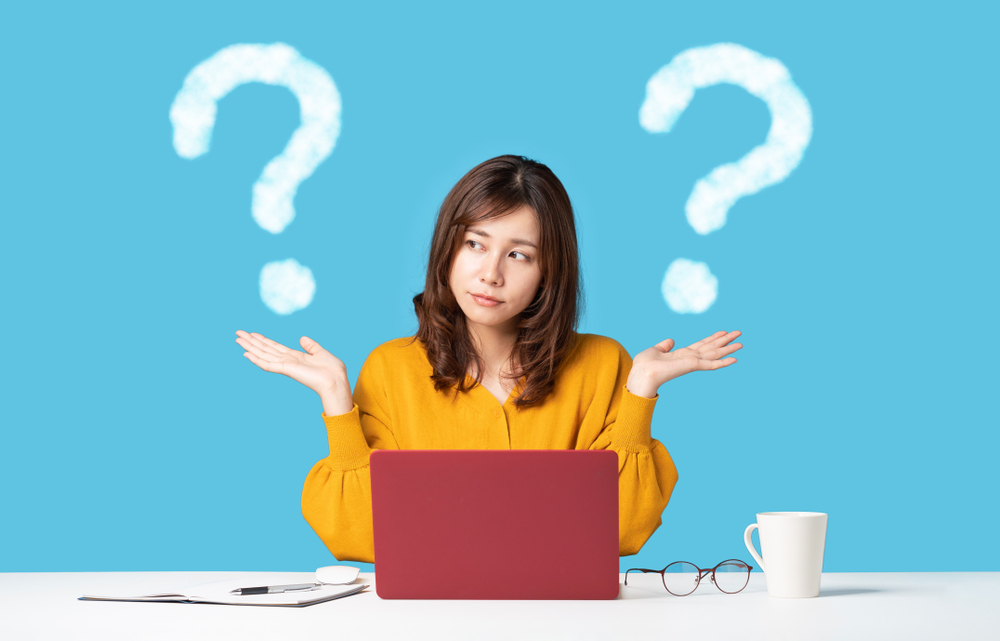 FAQs
What is the difference between Trello and Jira?
Trello is a much smaller tool meant for a simpler workflow. Jira is increasingly robust and better for a multi-step workflow.
Can I customize the workflows and boards in Trello or Jira?
Yes, both tools are entirely adaptable to your workflow.
Which Tool Is Right for Your Team?
The Trello platform's main strength is enabling easy collaboration for smaller teams. The Trello tool's interface is intuitive and utilizes a Kanban board-style workflow. The cards and boards are a drag-and-drop style that is simple and straightforward for teams.
In comparison, Jira is a more robust tool that can handle more complex workflows. Jira includes more features and tools such as task and project tracking, creating sprints/scrums, assigning deliverables, time management, and analyzing data, which is very beneficial for growing teams.
Overall, Trello is a lightweight tool perfect for a small team. The additional tools and add-ons accompanying Jira make it a better choice for larger companies.