As we proceed through 2023, advertising, e-commerce, and product demonstration are becoming increasingly more technical and advanced. Companies are experimenting with virtual and augmented reality to allow consumers to try their products and services from their homes.
By definition, augmented reality is when consumers visualize or try products that overlay their current settings. In contrast, virtual reality (or VR) is when the consumer is completely immersed in another context or setting. Augmented reality can require as little as a mobile phone, whereas virtual reality requires a headset and gaming console.
E-commerce simply refers to the online platform through which consumers can shop for goods and services with money transferred digitally. E-commerce is a catch-all phrase as it can refer to B2B (business to business) sales and B2C (business to consumer) sales.
The benefits of e-commerce are enormous for the development of the global economy. Estimated e-commerce sales in the US recently topped one billion dollars in 2022. Some of the benefits of e-commerce include the ability for smaller businesses to compete with large-scale corporations; reduced costs for POS premises – only storage and shipping sorting locations are required; and reduced labor, operational, and fuel costs. Similarly, consumers can shop around quickly and use pricing comparison tools to ensure they get the best possible deal.
Virtual Reality (VR) in e-Commerce
With the vast percentage of shopping taking place in the home, companies are faced with the challenge of enhancing and curating the shopping experience for their potential customers. VR applications in e-commerce have some exciting applications and create deeper connections with consumers.
Some stores have been experimenting with consumer engagement in the following ways:
Virtual Stores
It may sound futuristic, but some stores have created online versions of themselves so consumers can feel they are browsing the shelves and touching products. Many beauty companies are leading the pack with immersive shopping experiences with the capability of inviting friends to join the virtual shopping session. Such beauty companies also aggressively pursue the augmented reality (AR) market (more on that later).
Build Kits
If you have ever had the pleasure of purchasing a new car, you will also know the pain of buying said car. However, that drawn-out experience has been dramatically shortened, because buying a brand-new vehicle online is now possible! Car dealerships are creating virtual showrooms where you can wander around the vehicles and view your added upgrades – the extra bells and whistles.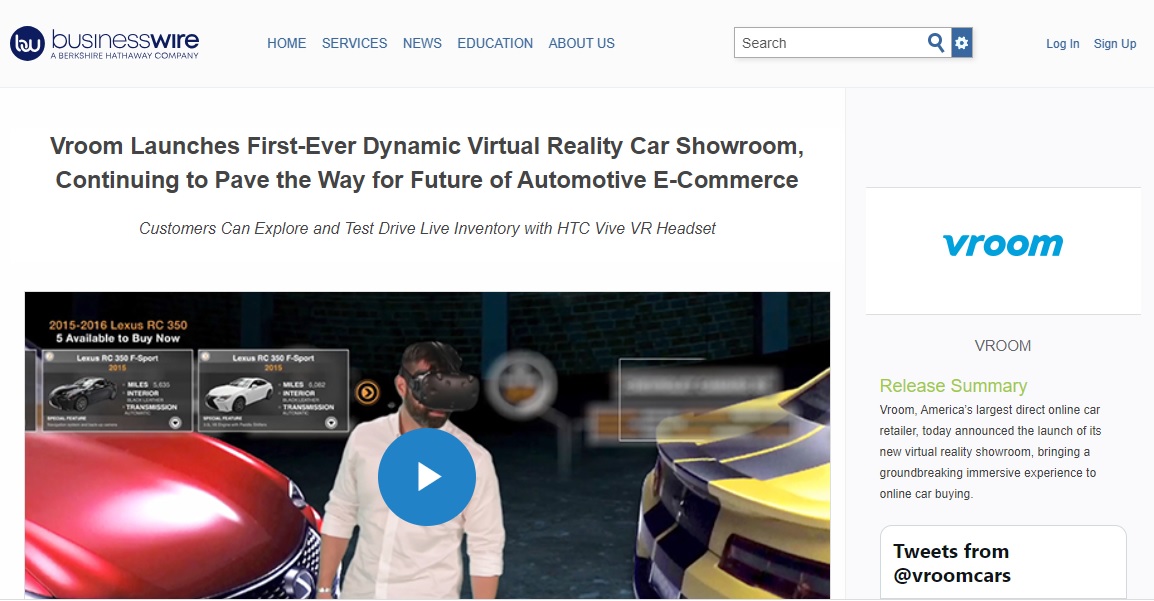 Vroom was one of the first car dealerships to bring virtual reality to e-commerce, and interestingly, they went with the mid-range vehicles rather than the luxury line. This is interesting, as rather than create a fun experience of trying out a high-end luxury vehicle, they focused on actualizing their VR experience with real revenue rather than just marketing material. Car buying is a strain on time and resources, so the VR showroom is a perfect method of bringing convenience to your living room.
Live Events
It might seem odd, but many people want to avoid crowds in reality, but virtually they want to gather! It's a whole new online world out there. Businesses are capitalizing on this aspect of virtual reality and hosting live events where people can gather (and buy products, tickets, and experiences!).
Educational Workshops
Alongside the huge benefits of using VR for training your internal employees, you can also train your consumer market through workshops and classes. Stores are now leading sales through immersive training and demonstrations, leading to considerable leaps in profit margins.
Subversive Experiences
In 2017, Adidas held a VR event as a PR stunt outside one of their stores in China. The immersive experience allowed shoppers to experience mountain climbing and admire the incredible views at the top. The experience drew crowds of shoppers to the store – who then inevitably wandered in and continued shopping. The event also spurred a marketing storm, ultimately leading to greater exposure and sales.
Augmented Reality (AR) in e-Commerce
For a slightly more straightforward approach, many businesses use augmented reality (AR) in their sales approach. Although it still requires immense technical support and application development, AR is typically accessed from a mobile device, so the strategy is more encompassing for the general shopper rather than a smaller, specific demographic with access to the tools required for VR. AR relies on the same concept for product demonstration as VR – it is still about gaining access to the consumer's home on their time.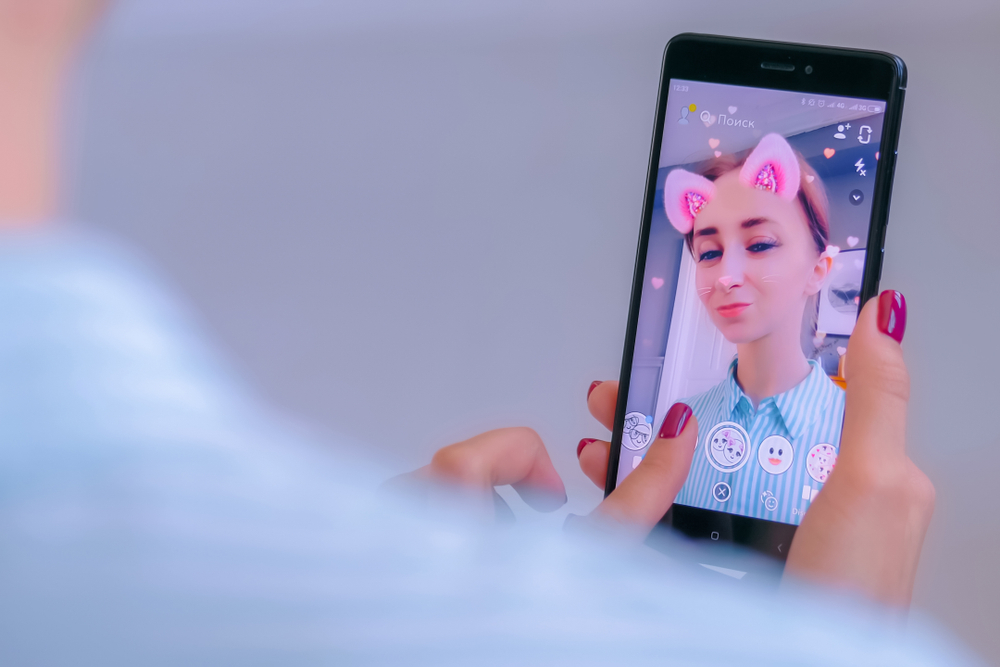 Try-Ons and Demos
As outlined earlier, the beauty industry utilizes AR and VR in its aggressively modern approach to e-commerce. Beauty product and make-up sellers use many techniques to reach shoppers, including AR. Most products they sell can be overlaid on a simple selfie so shoppers can color match and try different products sanitarily from the comfort of their couch.
Furniture Placement
Another excellent use of AR in demonstrating product placement is through furniture stores' augmented reality furniture placement applications. Shoppers can upload pictures of their own homes and have new furniture placed within the frame so they can see how well it complements their home décor styles. This can be done via the store or online from the store's website.
Clothing Haul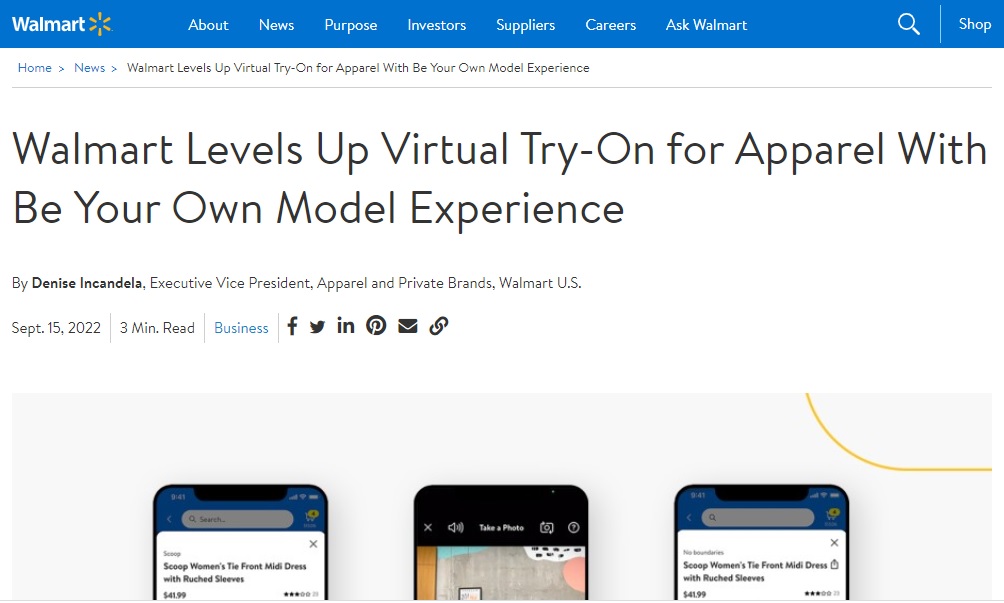 Fashion stores are closely following the beauty industry, and many stores offer virtual try-on sessions without the bother of a real shopping haul and the hassle of returning multiple items. Walmart is one of the first affordable stores to roll out this technology, which is also very much in line with their efforts to be more competitive in the ladies' fashion space. They are slowly working towards a redefining marketing campaign headed up through the partnership of thousands of Instagram influencers. Their rebranding effort is reminiscent of the recent and hugely successful Abercrombie rebrand.
User Manuals
Stores are creating more interactive user manuals for customers buying products requiring instructions – IKEA, take note!
Social Media Filters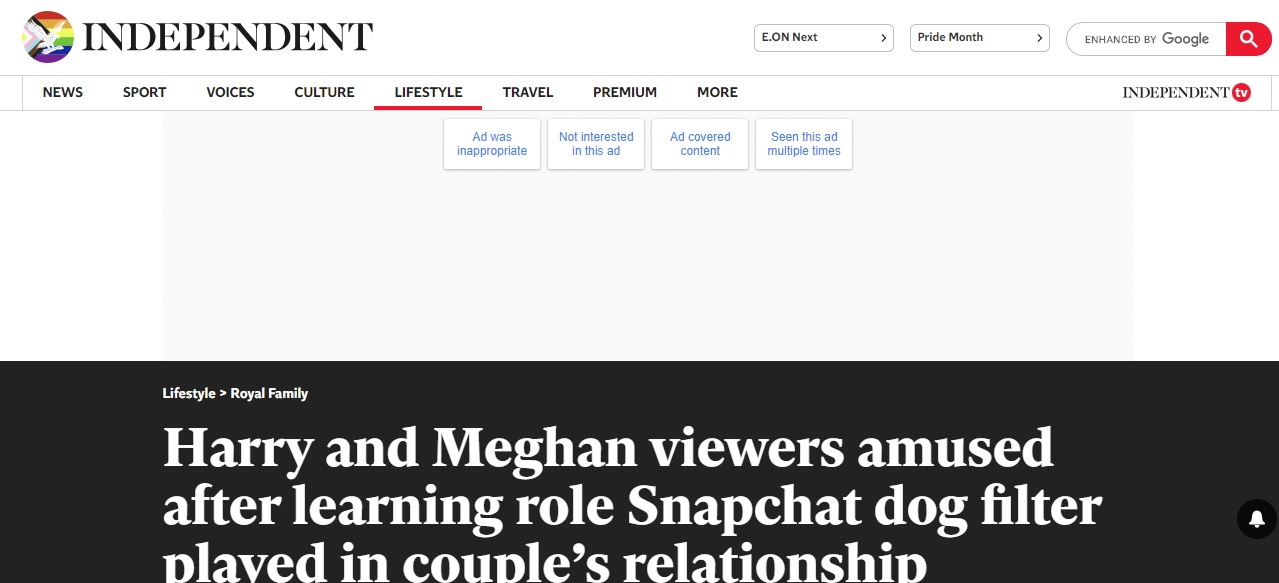 We have all seen the wildly popular social media filters which apply an overlay to your selfie and include a funny hat or animal face. (Prince Harry fell for Megan after seeing her with a dog filter over her face, so it obviously works!) Businesses are now creating filters featuring their products for people to superimpose upon their bodies. This impact is two-fold: the consumer likes the look, purchases the item, and shares the image for friends to admire. This secondary effort also increases brand awareness and, ultimately, sales margins.
Comparison: Virtual Reality vs. Augmented Reality in e-Commerce
Make no mistake, although augmented reality might be more accessible to smartphone users, it is just as expensive to develop this type of technology and launch it online. Both applications require a dedicated and experienced team to work hand-in-hand with a very experienced marketing team who understands the concept and objective of the campaign.
Much like the Adidas and Vroom examples, there can be a risk that developing a VR tool can be a funky and popular gimmick but not lead to the sales numbers that were hoped for. AR tools, on the other hand, are often developed with a particular objective to assist customers in making decisions about their purchases. This type of support is more transactional as the customer already has a goal in mind and merely wants to verify their choices. Both investment types are precisely that and require alignment of technology and campaign planning.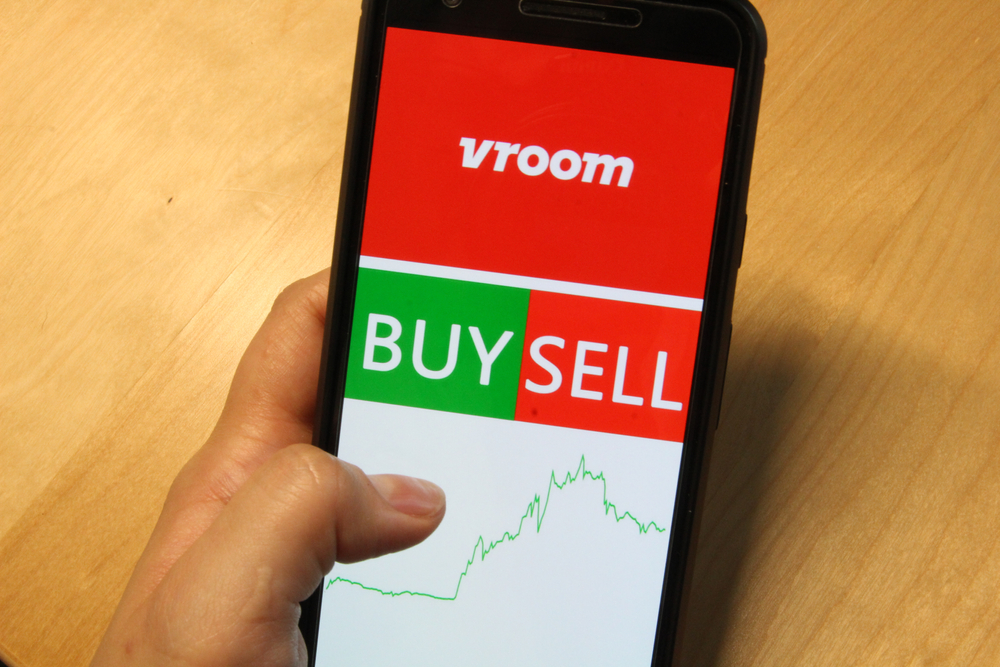 FAQs
How do VR and AR enhance the e-commerce experience?
VR and AR add considerably to the consumer's shopping experience by allowing shoppers to shop on their own time and in their own space.
Can small e-commerce businesses adopt VR and AR technologies?
It is costly but not impossible for small businesses to deploy AR and VR technology. It would be advisable to carry out extensive research before spending capital.