"WordPress is only a blogging platform." While its origin was as a blogging tool, over the years WordPress has morphed into a content management system (CMS) and a powerful tool to build websites. With a plethora of plugins available, it makes designing and customizing your website effortless. However, these are just a few reasons why you should install WordPress.
Why Is WordPress So Popular?
455 million websites use WordPress. In terms of percentage, WordPress powers 39.5% of all websites globally. Furthermore, most hosting sites offer a specific package tailored to the platform itself. WordPress makes it easy to design a site, yet it's flexible enough to fully customize it to be anything you can imagine.
Not many website builders contain as many plugins–both free and paid–as WordPress. The best part is that they are almost all completely searchable. Plus, for the most part, those that you can't find on the search bar can generally be found in CodeCanyon.

Impressive Statistics
WordPress is trusted by many top companies like Sony, Walt Disney, New Yorker, MTV, BBC, Facebook, Time Magazine, and others. But its fame doesn't stop there.
WordPress has 70 million new posts each month.
500 new websites are constructed daily using the free WordPress tool.
WordPress powers 62% of the 100 fastest-growing U.S. companies.
WordPress's only competitors in the industry are Magento, Shopify, Drupal, and Joomla. However, WordPress consumes most of the CMS market, with Shopify coming in second with 5.4%.
Why Use WordPress: 10 Good Reasons
For an average business owner, brands like Joomla, Magento, WordPress, Weebly, and Wix may sound foreign and not mean anything. The process of generating a website brings these names to life since they are often used to create them.
Now, most people are faced with having to know what these programs do, how to use them, and whether they will benefit their business. Ultimately, they will do what is needed.
Each web hosting site has its own benefits. Some may be used more frequently when considering niche markets designed for an intended purpose. An example of this is selecting Shopify if all you are interested in is an ecommerce store. However, if you begin with a blog and morph into an online store, this wouldn't be a platform you would consider.
Other ones will offer more flexibility and other options, making them more attractive. Each one has great tools designed for certain skill sets. However, we go into why the WordPress software triumphs over its competitors.
Reason #1: WordPress Is Easy to Use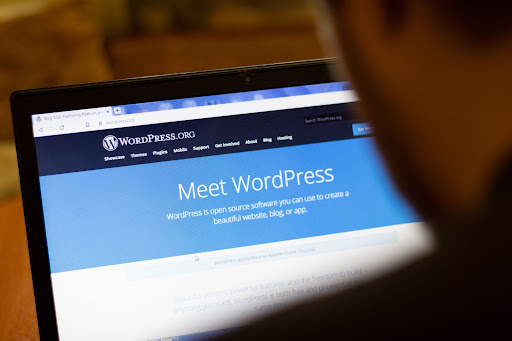 This cannot be reiterated enough. If you are a beginner or a start-up company, you will appreciate how easy designing a website can be with the WordPress dashboard. Many sites contain coding elements, which is usually more than what a new user can handle.
Most people will tell you that once you use this platform, you will never want to use anything else. While their competitors offer a nice product, WordPress goes over the top with plugin and theme repositories, making it ridiculously easy to design a website. This is the main reason why people stay. There is no steep learning curve.
While WordPress will allow you to inject code, it also allows for drag-and-drop customization of a website using a multitude of page builders like Elementor, Beaver Builder, Divi, and WPBakery. Each of these plugins makes designing and customizing effortless. They also don't require you to learn any coding.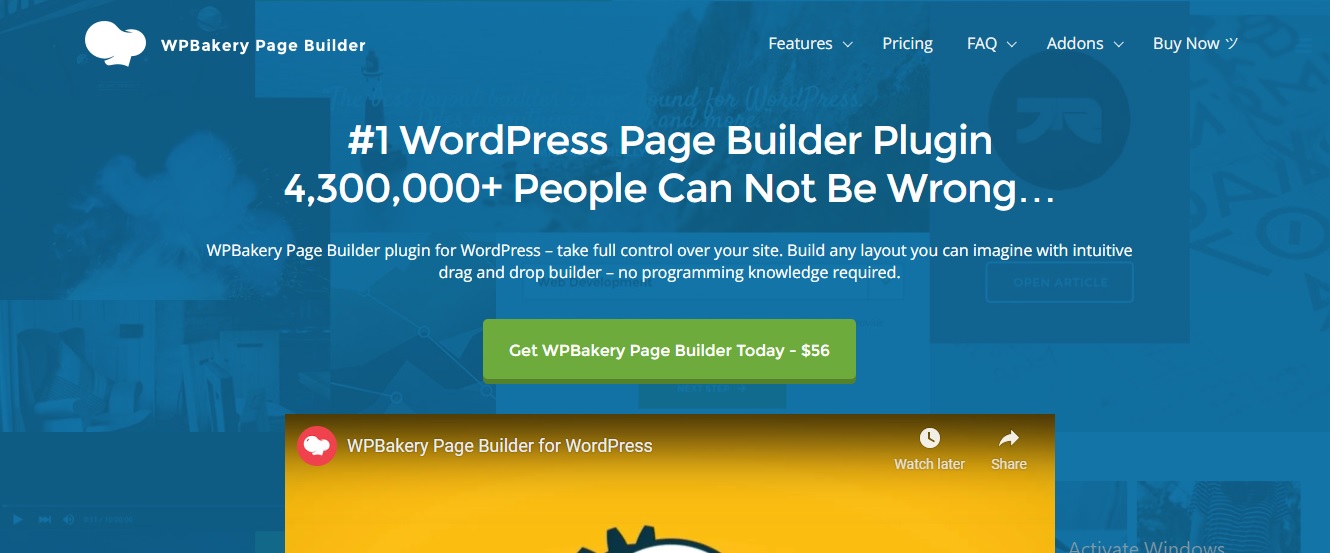 Sites can be customized using rows, columns, and mixing things up. Basically, whatever you can conceive in your head, these plugins can do. Furthermore, if time is an issue, there are millions of pre-designed themes you can use as well.
WordPress contains a simple, straightforward dashboard. It has different menu options found in its sidebar. Posts and pages can be easily created and customized. You can also customize your web design, create navigation menus, optimize SEO, track your stats from the dashboard, and more.
There are updates in WordPress as developers look to improve and evolve their products. Additionally, WordPress also releases a core update every so often. This can be easily installed from your WordPress dashboard with a mere button click. The same holds true for each WordPress plugin and WordPress theme.
If you are concerned about backing up your site, there are backups that you can use. Some will back up to your hosting site while you can back up others to email, DropBox, Google Drive, etc. Additionally, security may be a concern. With some best practices in mind, any website can prevent cyberattacks from occurring.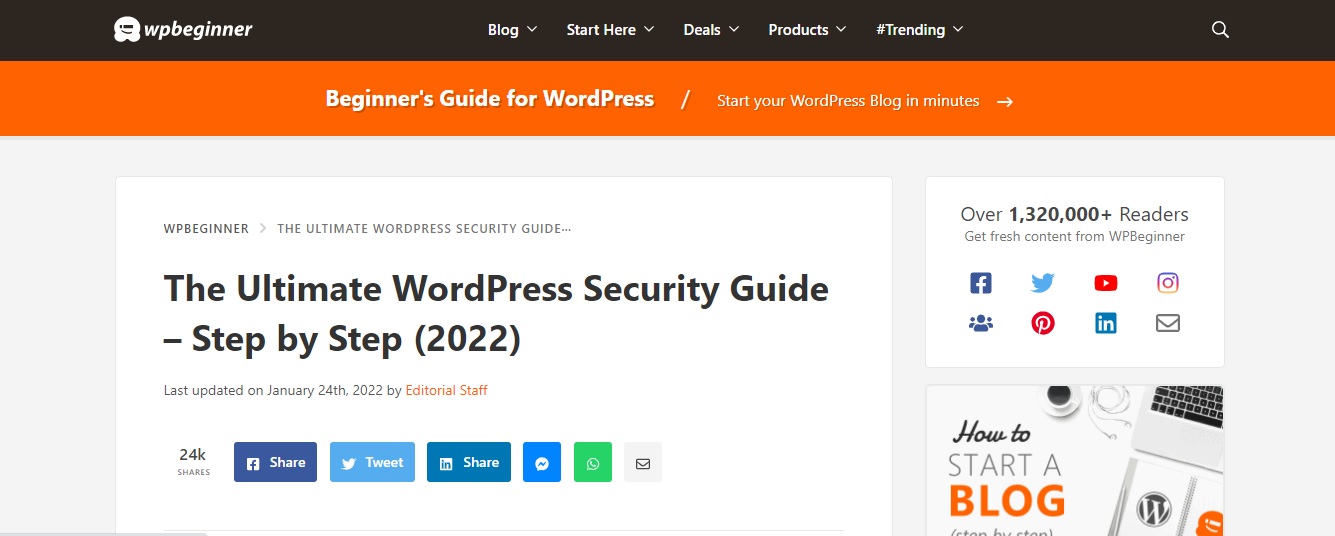 Reason #2: It Can Be Customized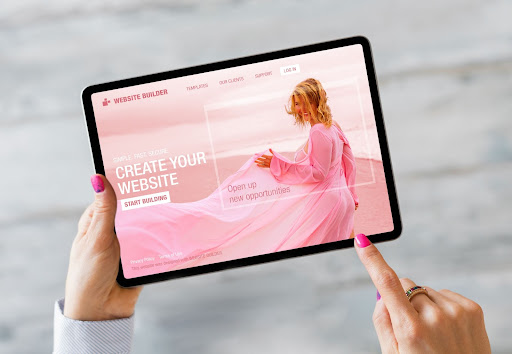 As mentioned, WordPress is highly customizable using the plugins mentioned above. Many people who use this platform aren't programmers, developers, or designers. They need something that is easy to use and can provide them with a digital footprint in a short amount of time. In fact, most use WordPress without any prior knowledge of website design.
For those that aren't tech savvy, WordPress offers the best solution. There are thousands of free templates (themes) in the repository, and there is one that will best suit your business. They are easily searchable for any WordPress user with a keyword.
Many themes allow you to change colors, change a background, upload a logo, generate a slider, and make your site your own creation. For those that don't want to use a template, the drag-and-drop page builders will allow you to easily design whatever look is in your head. It will allow you to create your own special creation effortlessly. Plus, you can customize many of the details.
Selecting themes are just the beginning. Next come the plugins. While it may seem overwhelming, there are three plugins that every person must have on their site.
Search Engine Optimization – These are things like Yoast, Rank Math, All-in-One SEO, and more. This will increase your site traffic.
Analytics Plugins – This will allow you to track visitors coming to your site.
Contact Forms – A contact form enables your visitors to ask questions and contact you. It is also a good tool to build an email subscription database.
Beyond these basics, your selection of plugins will be based on your needs.
Reason #3: It Is SEO-friendly
You can have a great design for a website. However, if it doesn't draw any traffic, then your product or service won't grow. Fortunately, WordPress was designed to draw in search engine traffic. By using high-quality code accompanied by semantic markup, it increases your WordPress website traffic very easily.
This means that Google and other search engines can easily crawl WordPress sites. WordPress sites will also rank higher than other sites designed using their competitors.
Users can also further optimize their sites using SEO plugins. Be aware, though, that some are easier to use than others. However, with so many to choose from, you will have no problem finding one to match your skill level. Also, there are many video tutorials available to walk you through implementation.
Reason #4: It Promotes Safety and Security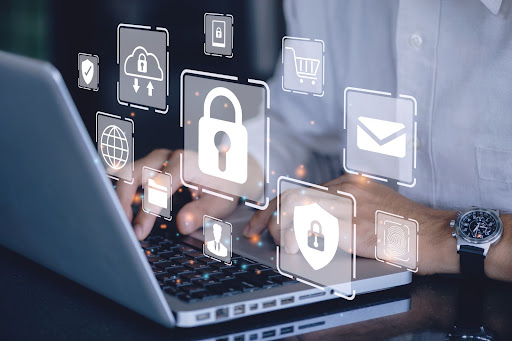 This platform was generated with security features at the forefront. There is nothing more frustrating than discovering your site has been hacked, but it happens more frequently than most people are aware of.
When people hack into your site, they can not only mess with the back half of your website, but they may also be able to insert malicious code, hide viruses, and get into any database you are using. The information that you gather deserves to be protected. You cannot leave it up to chance.
WordPress itself is a safe platform to make a website on. There is also more that you can do so your website is more secure from malware, hackers, and other potential threats. People use plugins like WordFence, Succuri, or other security plugins to ensure that all their data, plugins, and themes are kept safe.
WordPress sites also allow you to add an SSL certificate. This is very important if you are looking to sell any service or product on your website. Your customers will want to ensure their information is kept private. For that, you will need an SSL certificate.
WordPress makes it easy to enable them, and often you can get one from your hosting provider. You can also increase the security of your site by using password protection for your folders, too.
Reason #5: It Can Be Used for Multiple Purposes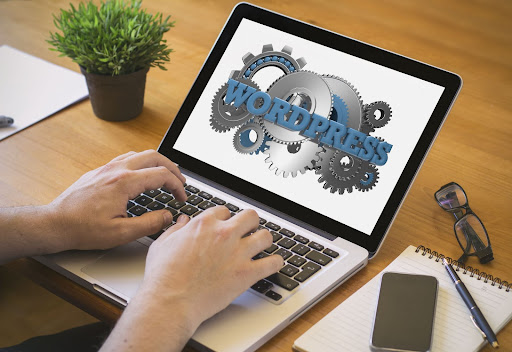 While some people view WordPress as a simple blogging platform, this couldn't be further from the truth. WordPress has evolved significantly over the years. While technically, this statement isn't totally false, it discounts the fact that it can be utilized for multiple projects.
This platform can be used to create a virtual classroom, grow a business, generate a forum, have a social media platform, or any other type of configuration you can think of. For small businesses, you can easily set up online storefronts using several simple plugins. If you have your own podcast or video empire, you can easily add it to the platform and promote yourself.
Your customers can also download the digital product, you can create a membership, or you can even make a subscription database. All this can be placed and often monitored right from your dashboard. It really is that easy.
Reason #6: WordPress Has Its Own Friendly, Helpful Community
WordPress is used by people on a global scale. Therefore, there are tons of tutorials, guides, and resources that can be found with a simple search. Users can go to a WordPress forum to communicate with other users on the same platform.
You can also get direct support from the WordPress support team. This is especially useful if you are a beginner. If you paid for your plan, then there is live 24-hour chat support from Monday to Friday. For customers who have ecommerce or business plans, live chat agents can be communicated with on weekends.
It should be noted that these resources may not assist you with third-party integrations that you may be using. However, if you go to reputable sites like Code Canyon or purchase a good plugin, often you can communicate directly with the developer.
Reason #7: Websites Can Easily Be Scaled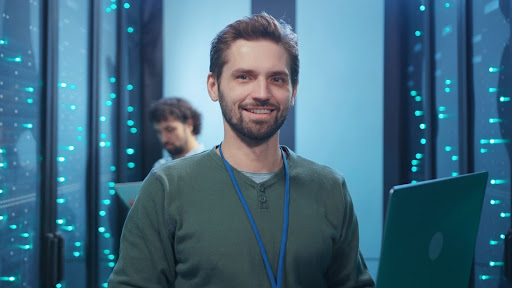 The most challenging part of website design is scaling it. As you publish more content and your traffic increases, there is a bigger strain on your CMS. This is where going with a quality web host plays a significant role.
By going with a quality provider, they will ensure the website continually runs at an optimized speed. You can also check your speed by using many tools found online like GTmetrix.

However, the CMS you select plays a significant role. WordPress does power some incredibly popular sites, so most users know that scaling will not be an issue. If you want a fast site, and one that ranks high in Google, you will need a proper hosting provider, CMS, and you need to be willing to maintain the site.
You will need to check the speed on a regular basis, avoid plugins that are bloated and can slow down the site, make sure you keep on top of updates, have a caching plugin, optimize images, and a whole variety of other things to keep everything in order. While for the most part this doesn't require extensive time, it does require frequent maintenance.

The nasty part of some plugins is that they sometimes aren't maintained or kept up to date. This can affect your website. As the site is updated, these plugins no longer work as well. They can cause issues on the site or cause it to go down altogether.
Also, you may encounter conflicts with other plugins, which cause the same thing. Therefore, you always want to be on top of maintaining the site.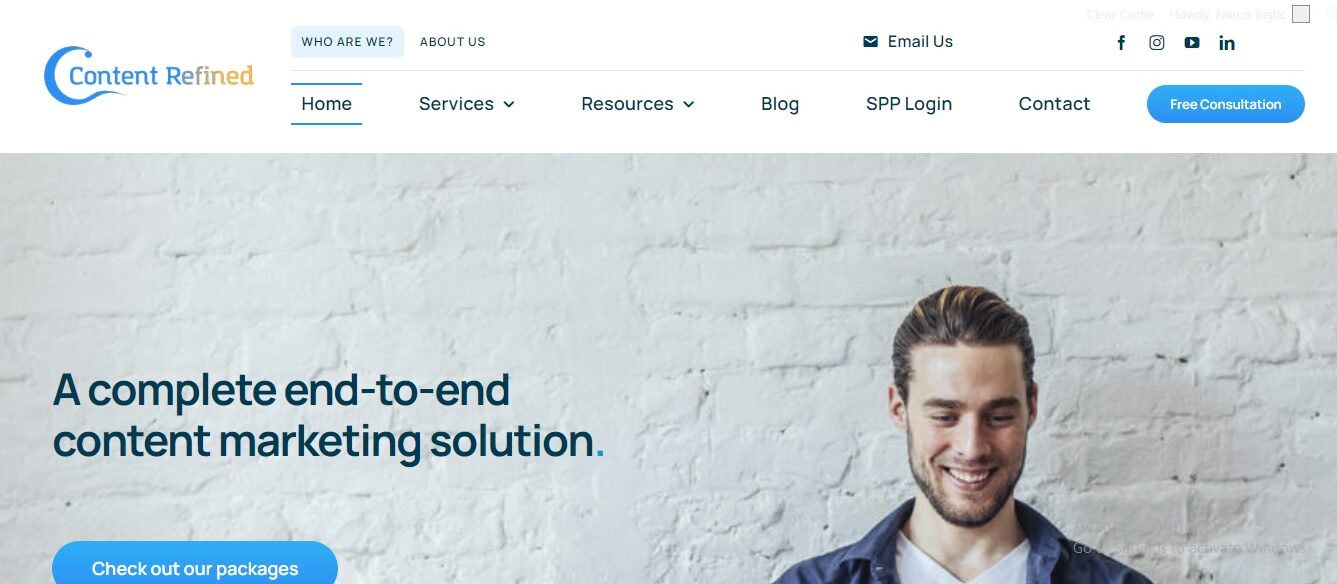 Maintenance doesn't only mean making sure the mechanics of the site are properly running. It extends to content creation as well. Visitors need a reason to go to your site. This is done by generating a constant flow of content to capture their attention. If you don't, they may be attracted elsewhere.
Reason #8: Maintaining the Website Is Easy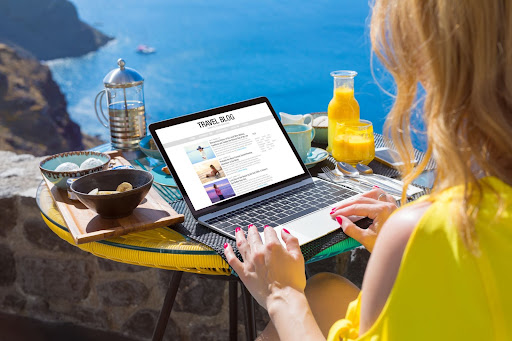 As mentioned, websites require regular maintenance work. So, if you have never done this, it is something you need to be aware of to remain competitive and not have your site go down. This will involve the following:
Frequent backups so you don't lose your latest update and must redo everything. It is also useful if the site ever gets hacked or goes down.
Regularly ensuring the site is secure and completely optimized.
Managing comments (if enabled). Customers expect you to get back to them in a timely manner.
Updating all themes and plugins.
Updating your CMS as new versions are released.
None of these tasks are particularly time-consuming if you do them yourself. If you wish to save time or don't want the hassle, you can also select managed hosting services to do this for you.
Managed hosting plans allow a provider to do your maintenance tasks on your behalf. Some will do automated backups, offer support, and optimize your site. This allows you to focus on growing your business and your site rather than ensuring that it runs smoothly.
Reason #9: You Own the Website Plus the Content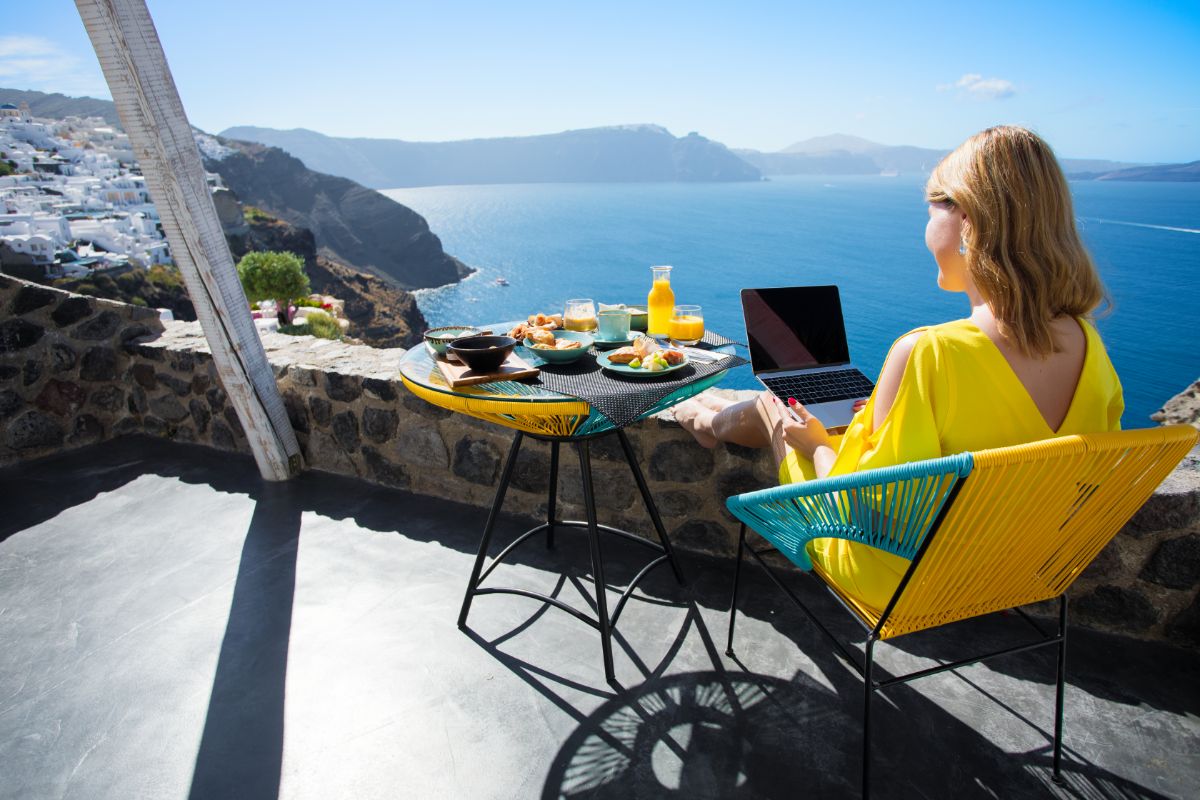 WordPress is a self-hosted CMS. This indicates that you can take your software and establish it on any server to power your site. The advantage is that you can use any hosting platform and are not restricted to only one. With hosted platforms, your provider can suspend the account for any reason.
Regarding WordPress, hosts can be switched whenever you wish to. Users can implement any changes they desire to the CMS and have complete ownership over their content.
Changing providers is also easy. Should you want to go with someone else, there are plugins that will allow you to back up and migrate your site. Some will allow you to clone the site which is useful for staging or migration as well.
If all you want is the data from your posts, pages, and images, you can use an importer/exporter that comes with WordPress.
They couldn't have made it simpler!
Reason #10: It Is Affordable
WordPress is free to use and is open to source. This means that if you are on a small budget, it is possible to pay nothing to get a site up, or a nominal fee for some plugins. However, if you are going beyond a personal site, then you will want to upgrade to paid plans. They offer a variety of options and are very affordable.
Most people choose the Premium plan for WordPress. It provides more benefits than the other two options and will generate greater flexibility.
Some hosting providers integrate WordPress into their platform as well. This allows you to utilize their offerings like email, special optimizations, etc., and incorporate them into your WordPress site. Yet when it comes to a hosting provider, be sure that you go with a reputable one and not one that is simply inexpensive.
You can easily find hosting providers that are cheap. However, the downside is many of them will have you on a shared server. The downside to this is that it can cause your website to be slow. This is something you don't want as customers will not want to wait for the site to load. This causes frustration, and they will abandon the site before they even see your content.
Ideally, a dedicated site or IP is perfect for a website. It will load faster, and you won't have to share bandwidth. Also, be sure to optimize your site. You can have a great hosting provider, but if your site is slow because of bloated plugins, the result will be the same as a cheaper hosting provider.
What Type of Site Can You Use WordPress for?
While the possibilities are truly endless, this is a general list as to what type of websites you can design with this platform.
Auction/coupon sites
Blogs
Portfolios
Business website
Forums
Membership sites
Ecommerce
Ratings websites
eLearning/education sites
Chatrooms
Personal sites designed for self-promotion
Galleries
Resumes
Job board
Question and Answer
Business directory
Non-profits – especially those collecting donations
Knowledge base or wikis
Media sites like TikTok and YouTube
Podcasts
Downloadable software/products
Music sites
Brand promotion/awareness
Contests
Quizzes
Entertainment
The list goes on, as there isn't anything you can't create with WordPress. The best thing about this platform is that ecommerce sites, membership sites, and forums can easily be created using themes/plugins. Most are easily configurable and can be set up in minutes. Plus, for ecommerce sites, most integrate well with major payment gateways.
Furthermore, it supports several different file types like pdf, images, audio, video, and documents. Common files that can be uploaded are jpg, gif, png, pdf, pptx, m4a, mp3, mp4, mov, avi, and wmv.
Summary
There are multiple reasons why you should choose WordPress. The main reason is that it is easy to use and beginner friendly. You won't have to learn tons of code or get bogged down when you use products like Adobe Dreamweaver. Designing the site is made simple – as it should be.
WordPress can configure most sites simply by installing a theme and providing content. This is the basic aspect of it. However, if your needs aren't that simple, or you want to customize your look yet are still new at this, there are drag-and-drop builders that will allow you to achieve the look of your dreams.
The best thing about it is that you can view in real time what your changes will look like prior to publishing them. Also, you can have a landing page up while you are constructing your site. This generates excitement and allows you to ramp up to the full launch of your site. Countdowns are quite useful in generating a buzz with potential customers.
It also allows you to create a staging area and test it outside of the main page. This way, if there are any mistakes or the site crashes, no one will be the wiser.
Why use WordPress? The answer boils down to the fact that it is easy to use, customizable, SEO friendly, and secure. This encapsulates all the whys in a nutshell.