Introduction
The internet is how most people find the information and products they want or need. When they're searching for these things, they almost always use Google or a similar type of search engine. After Google returns the search results, they will usually find what they're looking for among the first five or so non-advertised sites Google provides. These pages, therefore, will usually be where the searcher finds the information and products. The sites that don't show up near the beginning of a search engine results page struggle to attract visitors and customers. This is the harsh reality many people face when building a new website.
Fortunately, due to how Google ranks websites, the potential for growth is always there. This is because much of the criteria it uses for ranking is based upon which sites provide visitors with the most useful content. Google will rank your website higher if you can provide customers with information and products that fulfill their needs, answer their questions, and solve their problems. If your site can consistently do these things, then it will eventually end up toward the top of Google's search results pages.
Of course, providing fresh and useful web content on a daily or even weekly basis is incredibly hard to do. This is especially true for smaller websites that don't have a dedicated staff of writers pumping out content all the time. Dealing with this disadvantage is a frustrating reality for website owners, especially those who know they have unique, helpful, and decidedly better products and information than some of the higher-ranked websites.
Fortunately, because of the growing popularity of SEO services and digital marketing providers, the price of hiring a content writing service is lower than ever before. It also helps that the availability of freelance writers is incredibly high, making their professional content writing services more accessible to websites with smaller budgets. However, due to this growth in popularity, finding an engaging content writing service will require a bit of trial and error because they aren't all created equal. One article writing service may cost a bit more than you can afford, while others don't have the right copywriting services or enough skilled writers to produce the quality content you need. This trial-and-error process will take a bit of time and cost a bit of money, but we can help minimize these. Here, you'll find a list of the best content writing services to increase your website's visibility. These sites have proven to have content writers with the talent, motivation, and experience to get the job done right. We'll explain why and how they do this while also examining their unique features and benefits.
Disclaimer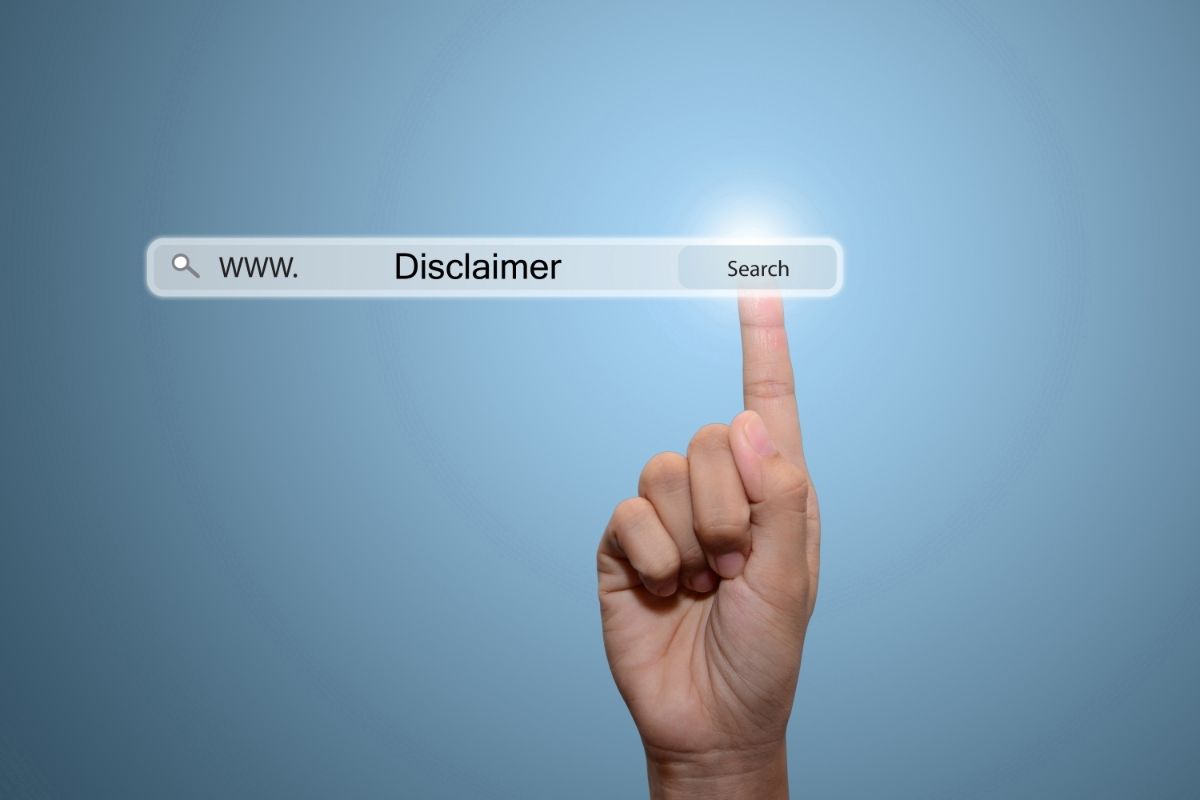 Before diving into our list, it's important to first explain that the order in which these content services appear is random. They are simply the services that we've determined to be the best at increasing a website's online visibility. In other words, they're among the best at providing effective content to their users so that they appear higher on search results pages for related products, services, and information. Lastly, don't expect these content providers to be miracle workers. It's impossible to lift any website to the top of the search engine results pages in a short period without resorting to cheating, hacking, or other types of unethical techniques. Ultimately, these ill-advised tactics do more harm than good, and websites that encourage or implement them are usually caught, penalized harshly, and blacklisted by Google and other search engines. Without further delay, here is our list of the best content writing services to increase your site's online visibility.
Contentfly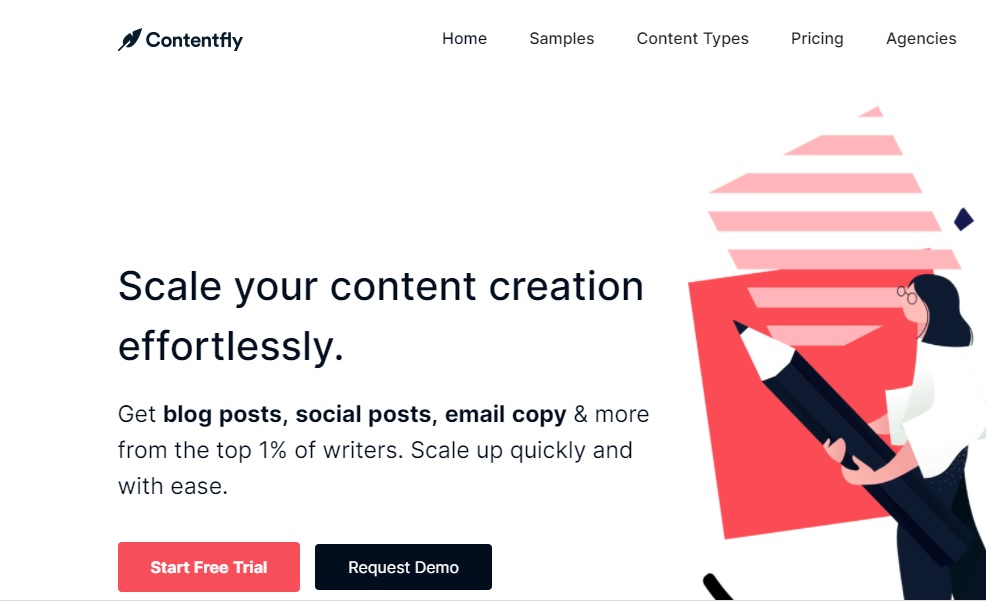 The first content provider on our list is Contentfly, which has writers who specialize in blogs, social media posts, email marketing, and pretty much any type of online writing. What made them stand out to us is how easy the process of requesting content is. The site's set-up is straightforward, and you can usually get an order done in less than 10 minutes. Perhaps its most unique feature is that Contentfly only accepts writer applicants who can prove their writing quality is very high. Rumors have it the service hires fewer than 2% of the writers who apply. Though its content quality can sometimes be a little below average, these instances occurred at a much lower frequency than most other content providers. Contentfly's pricing system could also be a bit more flexible, as you're only given the choice to pay by how many words you want to order. These start at 4,000 words, and with no pay-as-you-go option, you can't get content with lower word counts.
Key Features:
Plagiarism and proofreading tests
4,000-word money-back guarantee
Unlimited revisions and edits
Price: 
The costs involved with using Contentfly are fair and go according to the number of words you order per month. Choices start at 4,000 words for around $300 and go up incrementally to 32,000 words for $2,400, with about five or six options in between.
Pros:
Contentfly has a solid reputation, as demonstrated by the over 2,000 companies for whom it has handled content.

Easy to use and very user-friendly interface makes the ordering process a breeze.

Offers quick turnaround times.

Most of its writers are well above average.
Cons:
Content quality can sometimes require a little extra editing.
The subscription-based pay system isn't very flexible, and there is no pay-as-you-go option.
Textbroker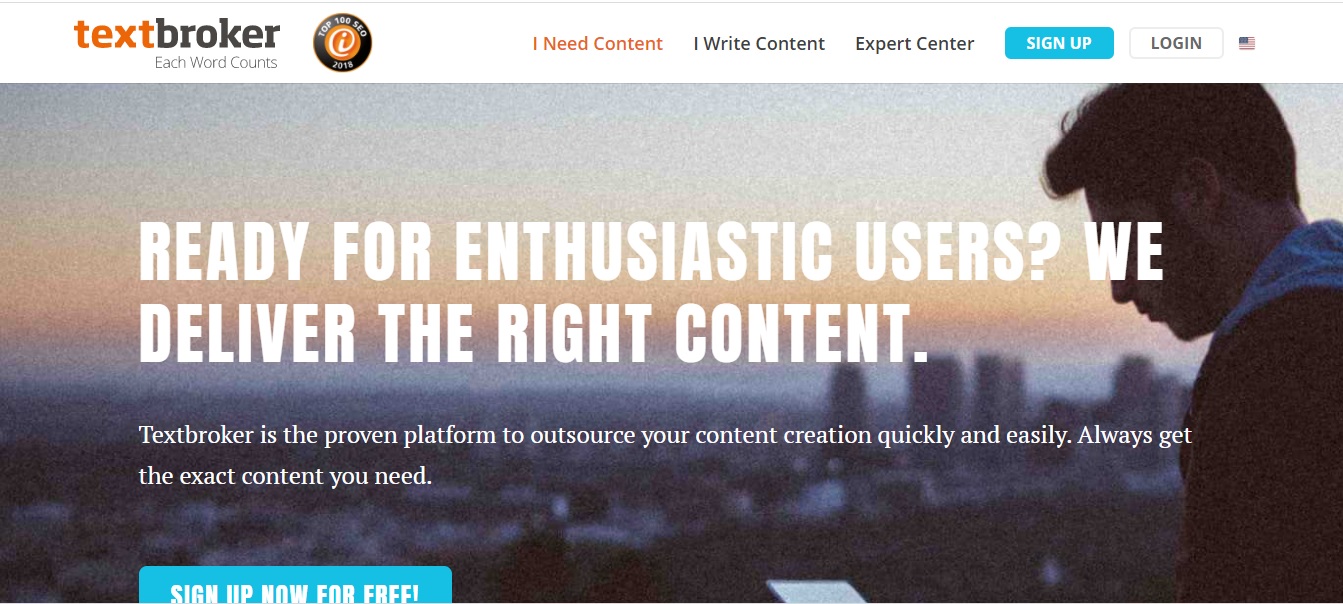 Textbroker is next on our list, and it's not surprising that this pioneer of custom content is one of the best to help a website increase its visibility. Textbroker's wealth of experience in content writing has enabled it to employ a no-nonsense, straightforward writing service that excels in a wide range of copywriting options. Its user interface makes it easy to sign up for, and with many content options and pricing structures available, you'll likely find what you're looking for when visiting Textbroker. Of course, no content service is perfect, and while it may be one of the best writing services available, its payment and quality options could use a little work. In our experience, we notice some inconsistencies in the value we received. Sometimes it would be better than we thought we'd paid for, and sometimes it'd be worse. This minor issue exists in many content providers, but we had no issues with the top-level writers who were superb and well worth the extra cost.
Key Features:
They offer content in several different languages, including German, English, French, Italian, Dutch, Polish, Portuguese, and Spanish.

 Lots of content customization options allow for a more detailed work order.

Textbroker has lots of writers, and many are experts in their field.
Price:
The pricing structure is a little confusing because you pay for different levels of quality at different prices. It starts at around $20 for a 1,000-word article at the lowest quality level, then it goes up to over $70 for the same amount for higher-level writers. The confusing part for us was there was some inconsistency in the quality levels either being better or worse than what we'd paid for.
Pros:
Unparalleled content quality from their top-level writers who often produce exceptional work.

Affordable prices and very flexible payment options.

Easy-to-use web design and a solid reputation.
Cons:
Confusing and inconsistent pricing and content quality system.

Sometimes it's hard to find writers at higher quality levels.
ContentWriters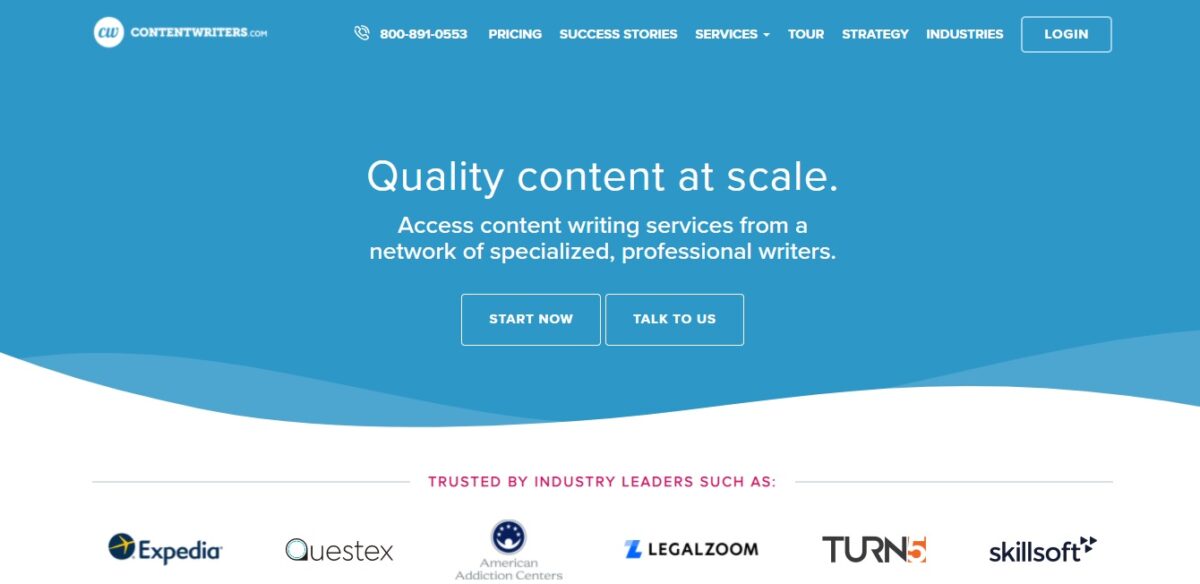 ContentWriters is another great content writing service that continues to garner praise and respect by helping both big and small websites get the most out of their content. This article writing service has produced high-quality content for clients like Forbes, Expedia, Mercedes-Benz, and Adobe. What stood out the most to us was how good its writers were. The content we received came ready to publish, which was likely because its process for hiring writers is extremely thorough. Potential writers must go through phone interviews and English proficiency tests, as well as provide multiple writing samples to work for ContentWriters. They also must live in the United States and be a native English speaker. These expert writers can do it all, but the downside is you'll be paying a bit more than you would with other content providers. In our opinion, it's well worth it.
Key Features: 
All their writers are U.S.-based and have an English proficiency rating of 96% or above.
Unlimited revisions and plagiarism detection.
No additional charge for editing and proofreading.
Price:
ContentWriters' pricing is on a per-project basis. You can expect to pay around $100 for a blog post of 300–600 words delivered in five days; for another $20 dollars, you can get it in three. Various custom packages are also available.
Pros:
Used by industry leaders like Forbes, Expedia, Mercedes-Benz, and Adobe.

It'll match you with experienced and vetted content writers who can also research topics as well as edit and proofread your own written content.

A 100% money-back guarantee, along with the guarantee of 100% content originality.
Cons: 
A bit more expensive than most other content providers.
Content Refined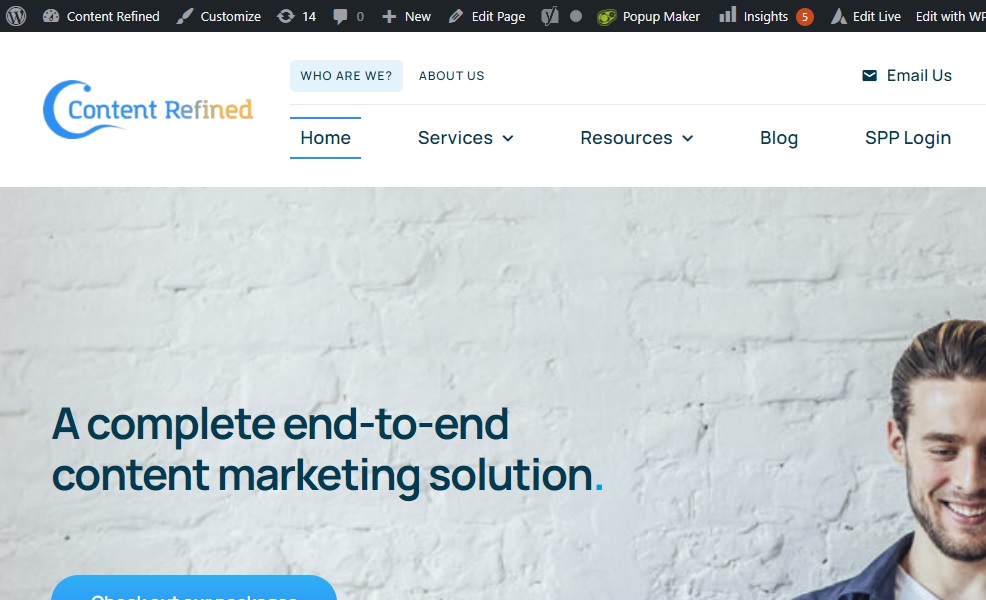 One of the more noteworthy companies on our list is Content Refined. It earned a spot by not only having talented writers, but also by implementing a personalized touch to the work it provides its clients. Content Refined does this by both communicating with clients about the nuts and bolts of how they would like their content to look and learning about the clients themselves in order to get a better understanding of their goals and aspirations. We found this really enhanced the content it provided as it reflected our website's brand and personality in a way that few other content providers have been able to. To top it all off, Content Refined incorporates a comprehensive and technical method for creating content. It works through the use of an arsenal of tools, data, and analytics that ensure the eye-catching content it provides to you will increase your website's visibility. The pricing is a bit more expensive than other sites, but considering the value you get in exchange, it's hard to argue with the costs.
Key Features:
Its professional keyword research is super technical and particularly comprehensive.

Native English-speaking writers are not only good but also courteous and friendly.

It also has a full publishing service option, which is a rare find amongst other content providers.
Price:
Content Refined mostly sells its services as recurring monthly content packages, although it offers one-off consultations as well. It has so many packages available that there is something for any budget, no matter if you are a small business just starting out or a larger entity. As mentioned above, it's a tad more expensive than others because of its comprehensive service.
Pros:
Uses some very futuristic, high-end marketing tools as part of its service.

Analyzes your and your competitors' site's keywords, backlinks, and articles.

It can do it all from keyword research to writing, editing, formatting, the list goes on and on.
Cons:
Pricing can be a bit more than other content providers.
Conclusion
We want to emphasize that the services on this list were based on expert reviews, as well as our own research and experience. Though we and many others consider the content providers on this list to be some of the best, it doesn't automatically make them the best option for you. Be sure to trust your gut and learn as much as you can before settling on a content provider for your website.