Both ClickUp and Asana are project management software programs that loan themselves to agile team management. Both tools are perfect for hybrid and remote workspaces where teams can huddle and collaborate online anytime!
Both programs have a vast array of benefits and tools to fit most teams. Software purchasing and tailoring to suit your needs is time-consuming and a significant investment, so it is essential to evaluate Clickup vs Asana. Continue reading to explore the features of each tool, followed by a comparison of their features.
Features and Benefits of Asana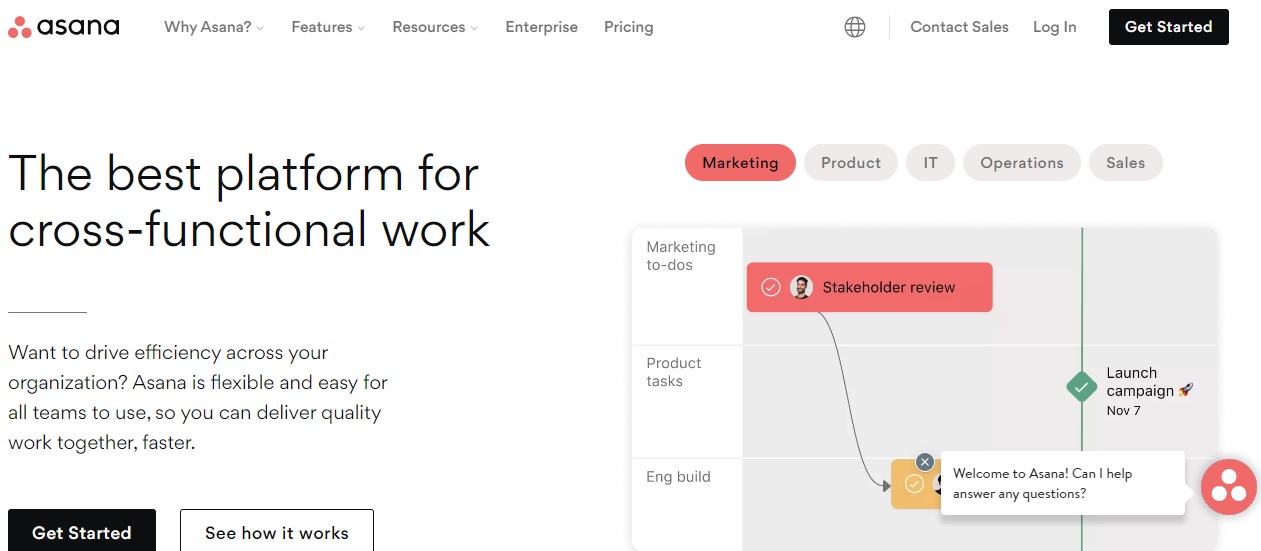 Asana was released in 2016 and boasts over 140,000 teams worldwide using its project management software. Asana features robust efficiencies that make workflow management simple and intuitive.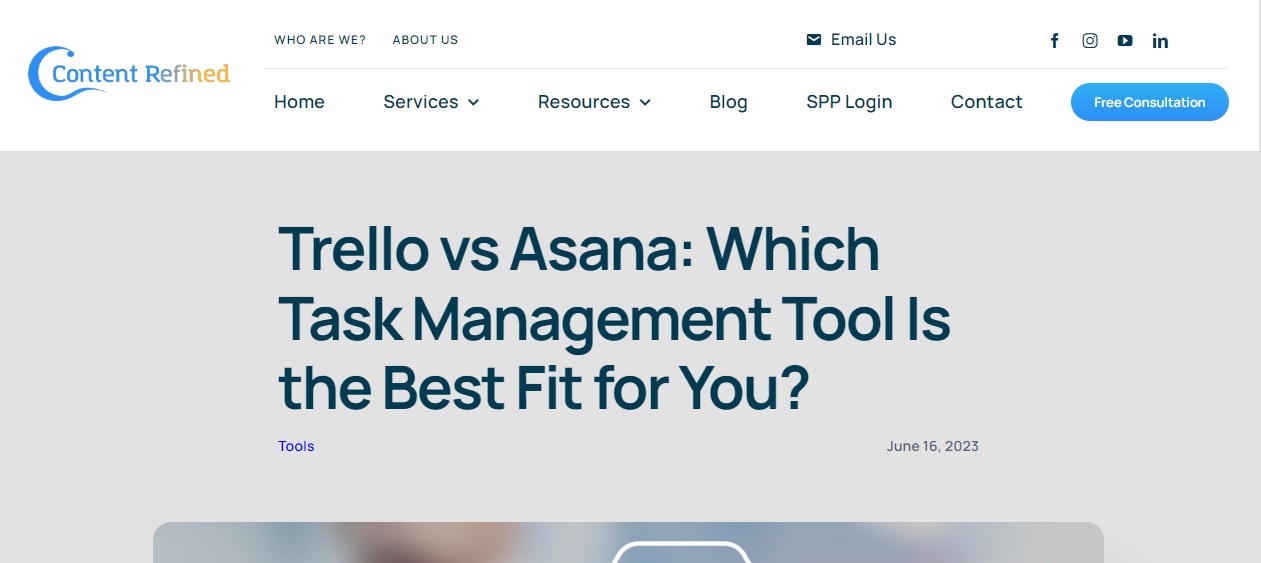 Task Assignment and Delegation
Asana makes it simple to delegate unlimited tasks to an individual team member and assign deliverables and due dates to them. The software makes it very visible to who is responsible for what, ensuring the workflow is smooth and linear and enabling seamless collaboration.
Status Tracking
Another essential project management feature of Asana is its ability to display the live status of a project from the interface. For someone checking in on a project, it is obvious who from the team is tracking the most recent deliverable and where exactly that project is. Similarly, the deliverable due date is also displayed alongside the project line item, which is incredibly helpful.
Real-Time Communication
Asana was created with real-time communication in mind. Teammates can comment and leave notes on projects easily so that teams can collaborate in real time. This fosters transparency and a good teamwork ethos.
Custom Built Dashboards
With Asana, your team members can custom-build the visibility of projects on their dashboard so they can focus on the projects and tasks they are most concerned about. Similarly, managers can customize their dashboard for a high-level overview of multiple projects and teams they are responsible for.
Wide Integration Capabilities
Asana is widely compatible with various third-party tools and integrations. It syncs seamlessly with Slack, Jira software, Google Workspace, Google Calendar, Adobe Creative Cloud, and Microsoft Teams.
Mobile Friendly
Asana has a mobile app that is great for teams working remotely or, frequently, has people out of field assignments who need to make real-time updates rather than waiting until they are back at a desktop.
Features and Benefits of ClickUp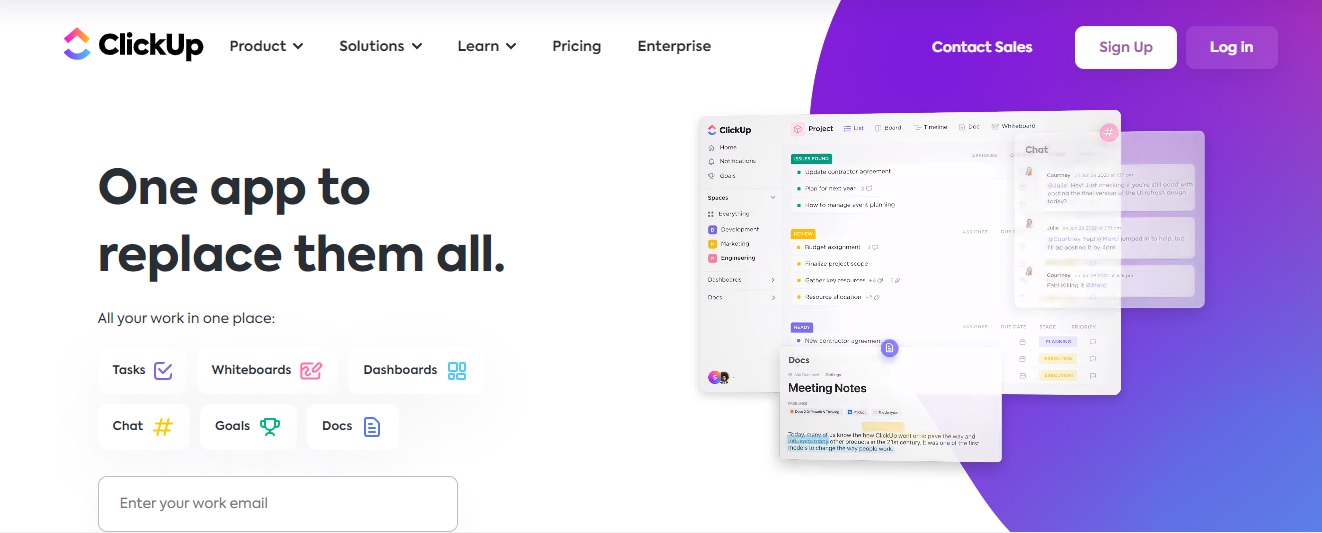 Cloud-based project management tool ClickUp was released in 2017 and, in 2023, has over eight million users registered! The software sells itself on its ability to streamline workflow processes, enhance collaborative practices across multi-functional teams, and enable open and easy chat between team members.
Task Management
ClickUp has a great task management software functionality that enables team members to assign deliverables and due dates and reprioritize deliverables as required. Helpfully, the software also allows users to assign customized tags, labels, and statuses which is an exciting feature and very helpful for complex projects, clients, and deliverables. Again, the software also enables users to continue to break down tasks into smaller subtasks which could keep large teams better organized.
Time Tracking
For 'time and material' or T&M projects, you might need employees to keep track of what time they are allocating to client projects. ClickUp allows your team to record the time they spend on designated tasks. This is a huge benefit to companies that need to track their overhead and billing in this fashion. Similarly, tracking resource allocation in this fashion provides metrics to leadership on team efficiencies and possible future training and support.
Goal Tracking
ClickUp is a very visual tool that enables large teams to track goals and objectives using the acronym OKRs. Tracking is very visual, and displays in real-time graphs or bar charts so the entire team can see what percentage complete projects are in. From a management and reporting perspective, this is incredibly helpful, especially if this data needs to be reported to leadership – tags can be added to projects that are hitting roadblocks, and management has a complete birds-eye viability into all deliverables. This also is a time-efficiency as your team simply has to keep their inputs up to date to avoid spending time writing updates for their manager.
Collaboration
ClickUp has some interesting advanced features which foster an open conversation and communication mindset amongst teammates. The software utilizes comments and mentions and has a chat function that actually saves the chat text for future reference on deliverables at projects. Similarly, all kinds of documents can be shared within the program, such as drawings, meeting minutes, and images.
Custom Features
One of the best things about ClickUp is that it can be entirely custom-built to the needs and workflow of your team. This, paired with the custom dashboard capabilities, make it a beneficial tool. Like Asana, ClickUp is widely compatible with various third-party applications and plugins.
Which Tool Is Best for Your Company?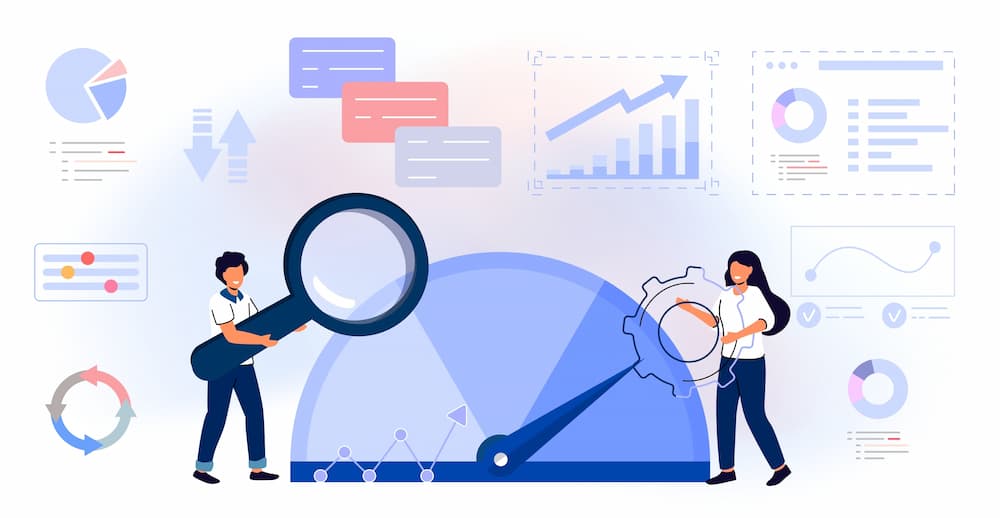 Both Asana and ClickUp have a huge array of tools and benefits that make them strong contenders in consideration for your business. But which one is the right fit for your needs?
1. Task Management
Similarly, both tools have excellent task designation capabilities, and you can assign tasks, track deliverables, share attachments, and send edits and comments to individual users easily. Both Asana and ClickUp have these advanced features, and both have great user reviews.
2. Project View and Customization
Both programs enable teammates and leadership to view progress across multiple projects via list, graph, or board. Both Asana and ClickUp enable companies to customize their projects by refining the custom fields and workflows.
3. Pricing
Both companies have very generous free plan options that might be a good fit for smaller companies or a small team. ClickUp has four paid plan levels, all below $20 per user per month. Asana, on the other hand, has two paid plan levels which come in under $25 per user per month.
4. Time Tracking
One of the most significant benefits of ClickUp is the ability for employees to track time. Asana can do this, but it has to be via a third-party application/add-on.
5. Storage Structure
ClickUp offers more significant levels of file hierarchy and the ability to add further sub-folders. This might be appropriate for a data-heavy project with more file storage needs. Asana keeps their file structure shorter and more straightforward, which might be an issue for complex projects.
6. Exporting Metrics
Both Asana and ClickUp allow managers to export project metrics to drive data analysis and efficiency review.
7. Streamlining Output
Both programs have some level of autonomous "rules" to streamline output on recurring tasks -such as generating daily reports, etc. However, ClickUp's capabilities are slightly more robust and allow for more complex generations.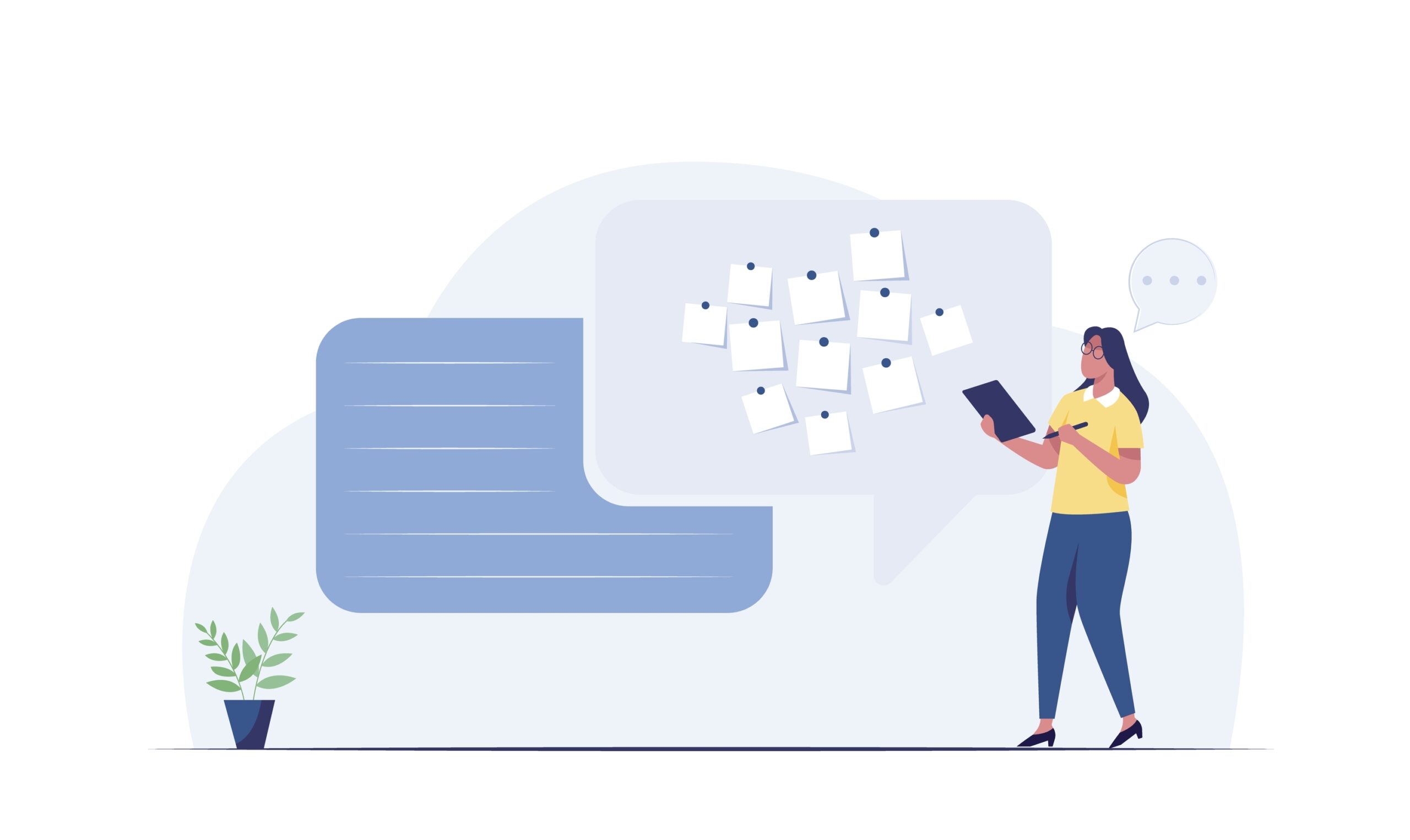 FAQs
1. Which tool is better for collaboration?
Both tools market themselves as being excellent for team collaboration; however, ClickUp has some amazing tagging/mentioning features in addition to the saved chat panel so that each team member can scroll through project questions and chat.
2. Can I track milestones and due dates?
Both tools have excellent capabilities to track due dates and deliverables. Plus, both programs have customizable dashboards for a perspective on due dates and to aid reporting.
Both are powerful project management tools. Hopefully, this comparison will enable you to make an informed and educated decision on what is best for your business and your team's needs.