If you are in the creative design field, you have probably heard of both Figma and Canva – but which is best for you and your business? Both of these applications have advanced and robust capabilities, but there are definitely nuances of each that are tailored to specific use cases.
About Canva and Top Features

Canva is an online graphic tool released in 2013; the tool recently surpassed 135 million users! Obviously, the tool has mass appeal from the sheer number of users worldwide. Canva is great for novices and expert designers alike due to its autonomous and linear user interface. The application has many uses, such as posters, online social media posts, graphics, presentations, flyers, and more!
Simple and Easy Interface
With 135 million users, Canva is doing something right! Users rave about the simplicity of the drag-and-drop graphic design style and the ease of navigation around the site. The style is autonomous and very easy to learn and navigate quickly.
Templates
Another excellent feature of Canva is the enormous library of complimentary templates. Some of the collection is behind a paywall dependent upon subscription level, but there are over 250k templates available! This is a massive benefit to both experienced designers and complete graphic design novices. Canva templates are available for idea generation and customizable with your flair and company branding.
Fonts
After years of using the same fonts and styles available on most office programs, Canva is a breath of fresh air with hundreds of creative and stylish fonts available for users. The font styles embody various themes and styles, making them perfect for new creative projects. Similarly, these can be tailored to cater to your brand and company colors.
Image and Graphic Gallery
Millions of images and graphics are available for drag-and-drop use on Canva. Similarly, Canva also offers audio and visual clips for use within your team's creations.
Collaboration
Canva is the perfect tool for collaborative work across your team. With the subscription service comes some pretty robust tools, such as template locking to set the style, color, brand, and tone of pieces and have your team work within a pre-approved style.
Mobile App
Canva is available as a desktop version and also for a mobile application. This is handy for faster posts, the mobile device can be utilized, but for larger and more detailed postings, your team might prefer greater visibility from a desktop.
About Figma and Top Features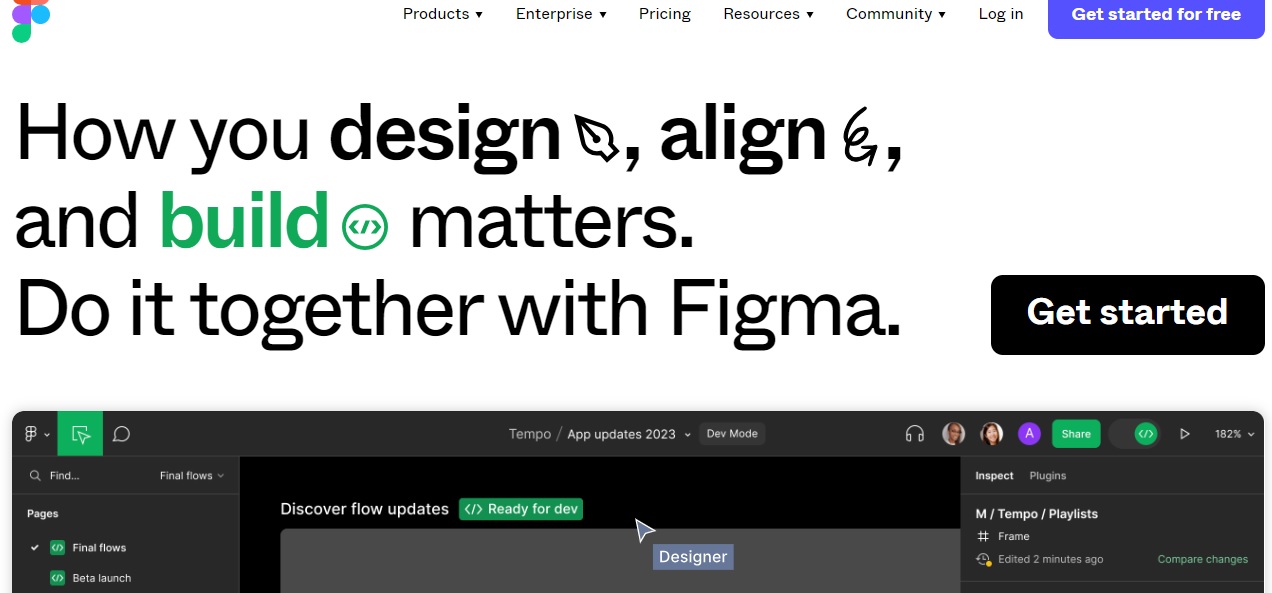 Relative newcomer Figma released in 2016 and boasts four million users. The popular design tool is being promoted by some big brand partnerships and making quick strides in the design tool marketplace; Figma is also going through an acquisition by Adobe and will eventually be rolled into the Adobe suite of services and tools. Figma very much markets itself as a "work automation tool" rather than a quick design tool for creatives, which might be why it was such a palatable acquisition by such a prominent player.
Real-Time Collaboration
Figma is meant to be a collaborative design tool and multiple designers can work on the same project simultaneously. Figma updates in real-time, so all team members can immediately see changes to the group project – or editing comments from a senior manager. This avoids having to save and share files which often leads to naming confusion regarding which is the live file and loans itself to a seamless workflow system.
Design Library
Figma boasts a hefty design library; one of this tool's most interesting aspects is the ability to create your own design library. Logos, imagery, and approved color schemes can be saved within a designated library. Figma designs are perfect for teams working on specific clients and projects which require stringent branding policies to be adhered to. It also helps keep work consistent with access to pre-approved and vetted imagery and icons.
Use of Vector Networks
Another creative and interesting aspect of Figma is their use of vector networks which is a tool, unlike the "vector paths," which allows designers to create increasingly sophisticated shapes, logos, and designs.
Dynamic Design Capabilities
Figma enables designers to create dynamic content that can be shared seamlessly on any social media platform. This is perfect for larger companies and brands publishing their material across multiple channels and platforms for simultaneous posting.
Plug-Ins and Interactions
For a tool that sells itself as more than a "design tool" but as a tool for teams to collaborate on, Figma is compatible across various third-party integrations.
So, Which Tool Is Best for Your Business?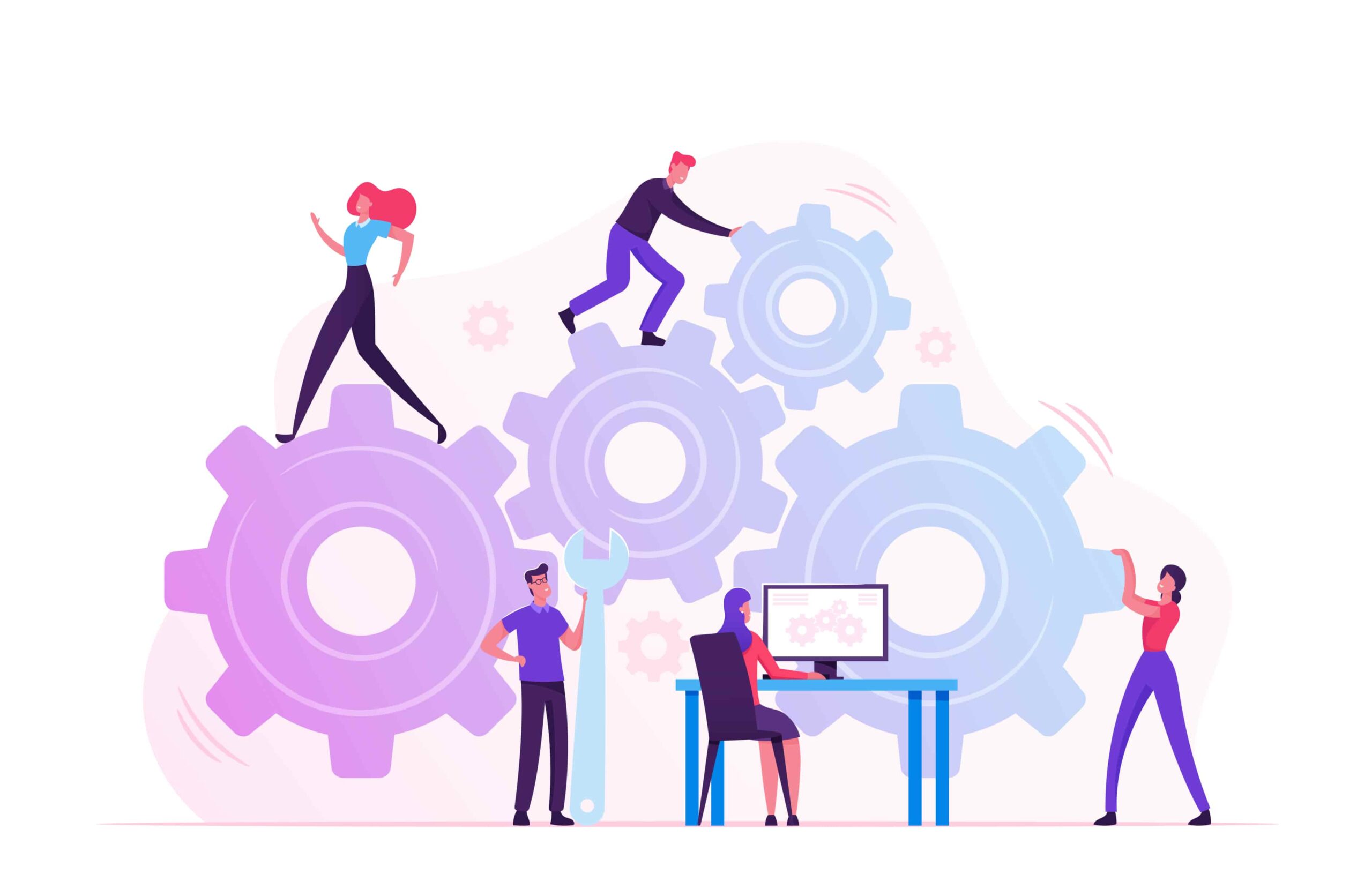 With all of these perks, benefits, and interesting nuances, both tools sound fairly great. Clearly, they are both incredibly robust and powerful design tools but which one is the better fit for you and your team?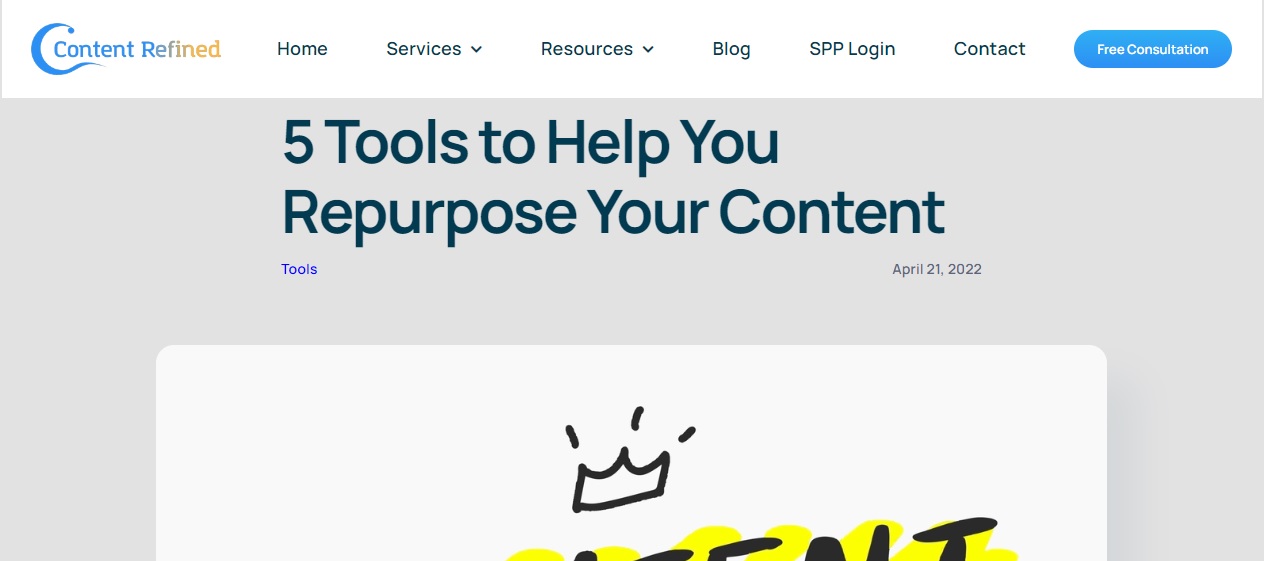 Figma very much targets the professional design team with a customizable and astute design interface. Canva, on the other hand, targets smaller businesses and entrepreneurs with a simple and intuitive interface that is very easy to learn and turns out aesthetically-pleasing designs quickly. In this regard, Figma is the better choice for larger design teams looking to create a custom design flow, unique library, and process-based workflow.
Both apps were developed with team collaboration in mind; however, Figma has slightly more robust capabilities to host multiple real-time users.
Customizable Content and Control
Figma is made for a larger team with lots of gatekept information for the team to access. Canva has an enormous amount of templates utilizing the drag-and-drop style of design which is better for individuals and smaller businesses, rather than a team of graphic designers to create new and original branding.
Prototyping and Vector Networks
Figma stands apart in the marketplace and within this comparison with Canva regarding their prototyping capabilities and use of vector networks. Figma has strong prototyping capabilities that allow designers to create interactive design features on complex design projects, which is not an option with Canva. Similarly, the use of vector networks to create ambitious icons and logos is, again, not an option with Canva.
For companies with a smaller design team – or even no dedicated marketing team, Canva is the clear winner for the sheer array of templates ready to be developed. This is perfect for beginners and people who are not marketing specialized. Again, budget-wise, this is a great fit for a smaller company. Figma offers some templates but doesn't compare to the amount that Canva has and the Figma options are not drag-and-drop style, so they are not as easy to use.
Both tools are very reasonable for their subscriptions, running at $12 for Canva and $15 for Figma. This allows teams to access a vast array of tools and inspiration even if they're on a budget.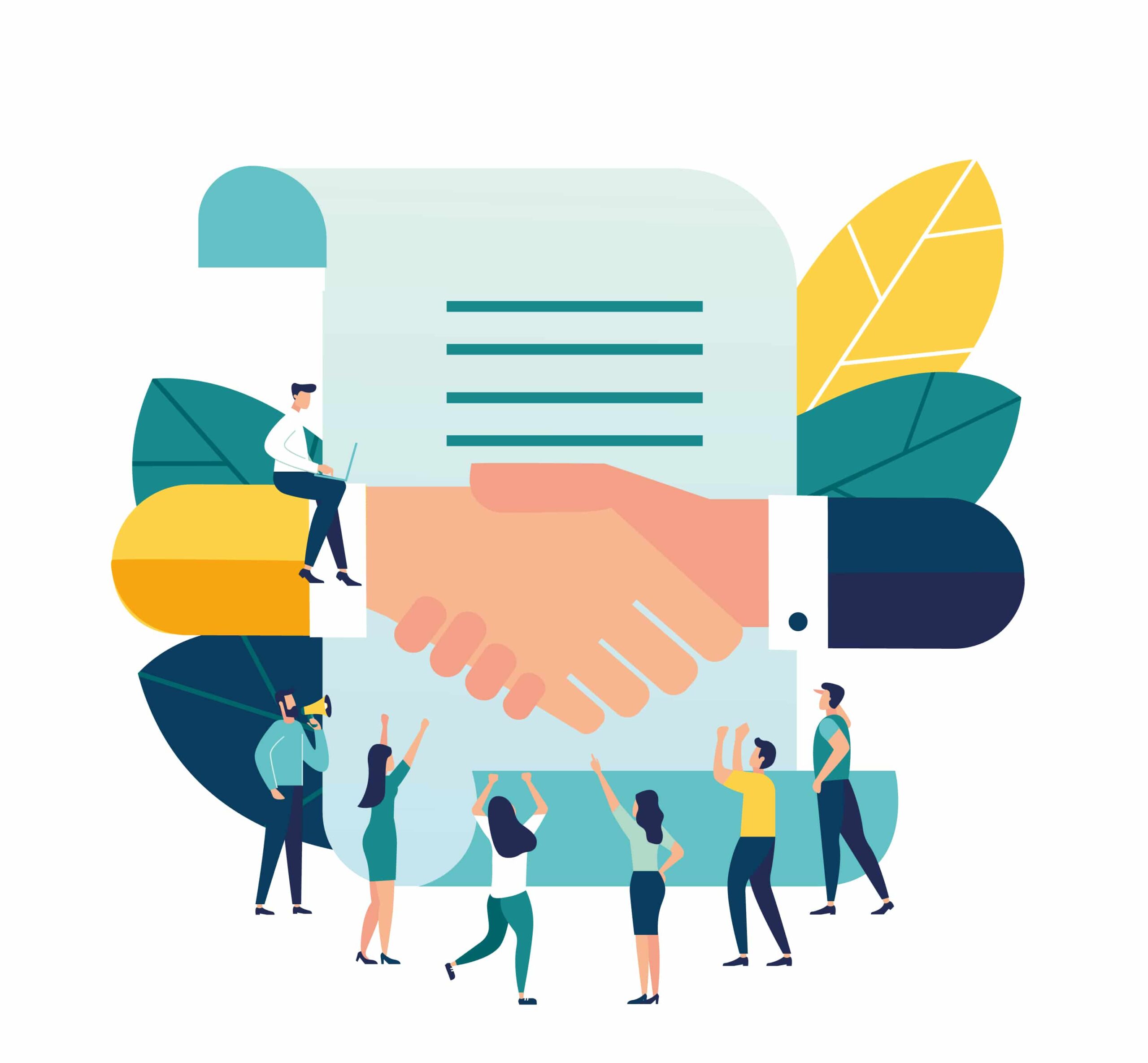 FAQs
Which tool is better for social media graphics?
Both tools are excellent for social media graphics. However, Figma is better for creating dynamic and innovative graphics, and Canva is best for selecting a pre-existing logo or graphic. Both tools have great strengths; it just depends on what your company's design methodology is.
Can I collaborate with teammates while using the programs?
Yes, both Canva and Figma have collaboration capabilities. However, Figma is geared towards more extensive team collaboration, and the program is more robust from this perspective.