Which is preferable for freelance work: Upwork or FreeUp? There are numerous features, options, and requirements when choosing the finest freelance platforms for your business. However, depending on our review directory, presenting all key options in one place will enable you to shorten the decision process and find what you're looking for within the freelance marketplace.
Upwork: An Overview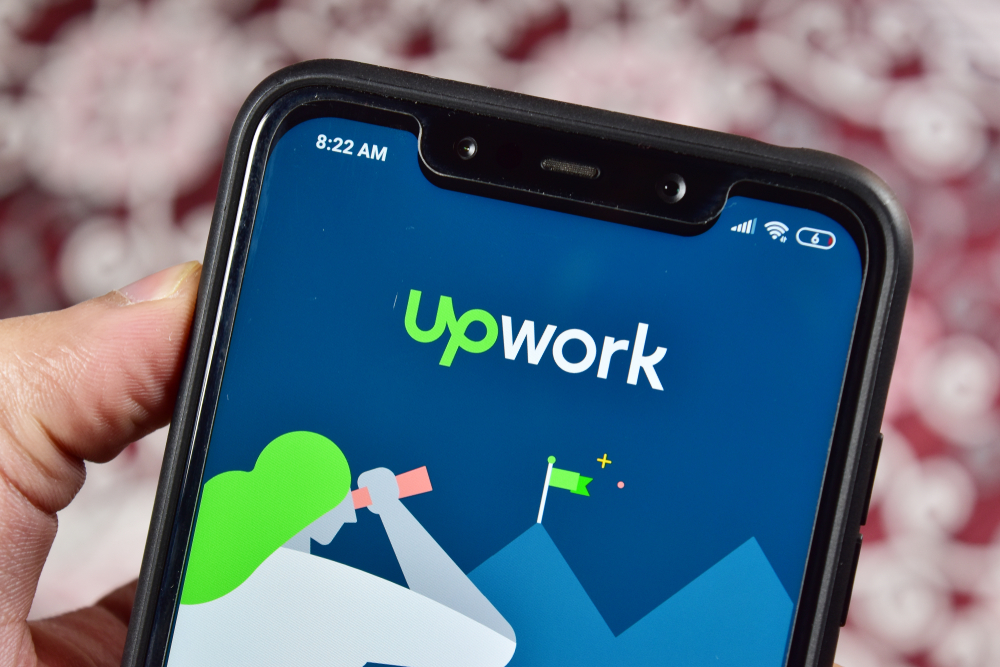 The largest freelancing marketplace in the world at the moment is Upwork, which combines the platforms oDesk and Elance. The 12 million freelancers among its estimated 5 million clients who receive access to it for their recruiting requirements generate roughly 43 million hits each month. The expected annual income of Upwork exceeds $1 billion. However, based on our assessment of the freelance marketplace and what an Upwork freelancer brings to the table, this does not necessarily imply that it is the best-ranked option.
Pros of Upwork
Simple to locate trustworthy and certified writers, designers, and other creative skills
Billing, monitoring, and discussions are kept in one convenient location
Enables quick and simple job posting sharing and rapidly attracts additional contractors
Cons of Upwork
Fierce competition among freelancers for a single assignment
Variable service prices
FreeUp: An Overview
FreeUp, which has only been operational since 2015, is the newest competitor in our comparison of freelancing marketplaces. This platform has fewer freelancers than other websites due to restrictive membership. Still, FreeUp promises tens of thousands of prescreened independent and talented contractors from across the globe. Similarly, this freelancing platform has thousands of clients but is expanding quickly.
Pros of FreeUp
You can choose your clients
You can control your income and workload
Cons of FreeUp
Tough competition from other freelancers
Upwork vs. FreeUp: Comparative Analysis
The Procedure for Approval
The method for approving proposals differs significantly between each freelance platform. This is a crucial factor for anybody wanting to recruit independent contractors since it can affect the caliber of contractors you end up with.
Anyone may create an account on Upwork by logging on to Upwork.com. As long as the customer has not specified any conditions, freelancers are allowed to apply to any ad. Since most users may reply to posts, this does not restrict the potential of employing unqualified individuals. There will always be a danger that you may make a bad hiring decision for a freelance gig. You'll be responsible for conducting interviews and screening through several bids on Upwork until you discover the ideal individual.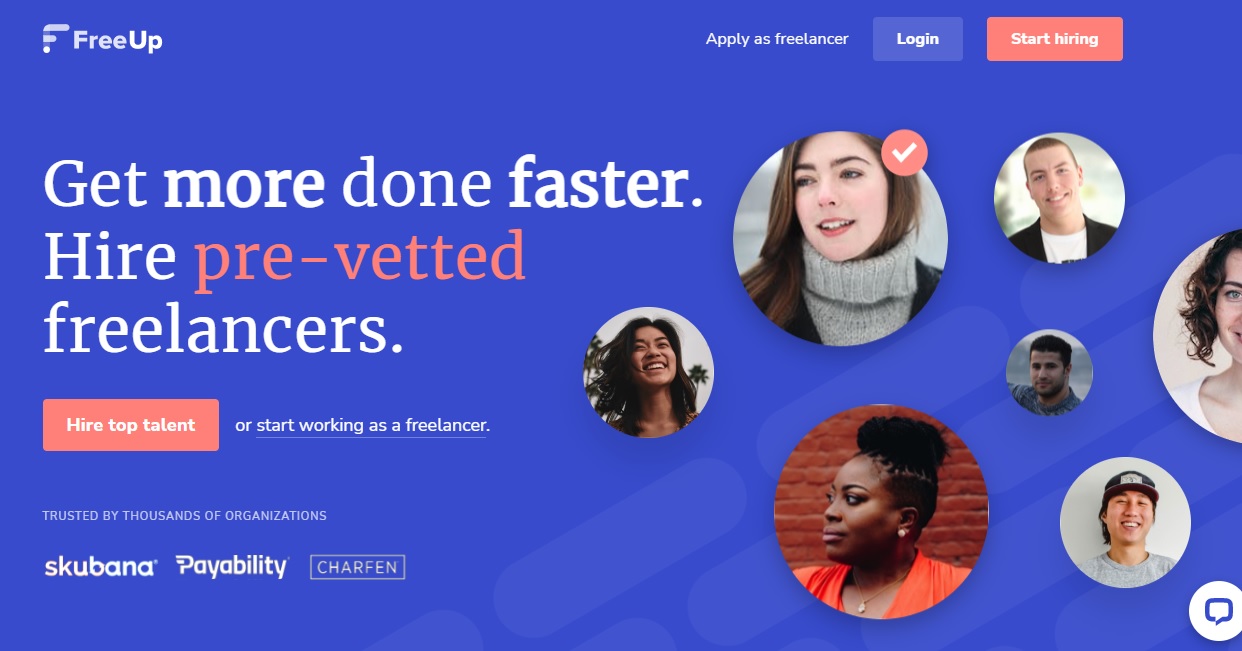 The employment process is simplified with FreeUp. Simply submit a worker request and register as a customer for free on FreeUp.net. The site will then, within 24 hours, give you a prescreened candidate, or as many as you'd like to meet. Each applicant is already the greatest fit for the job description you provided for the freelance work.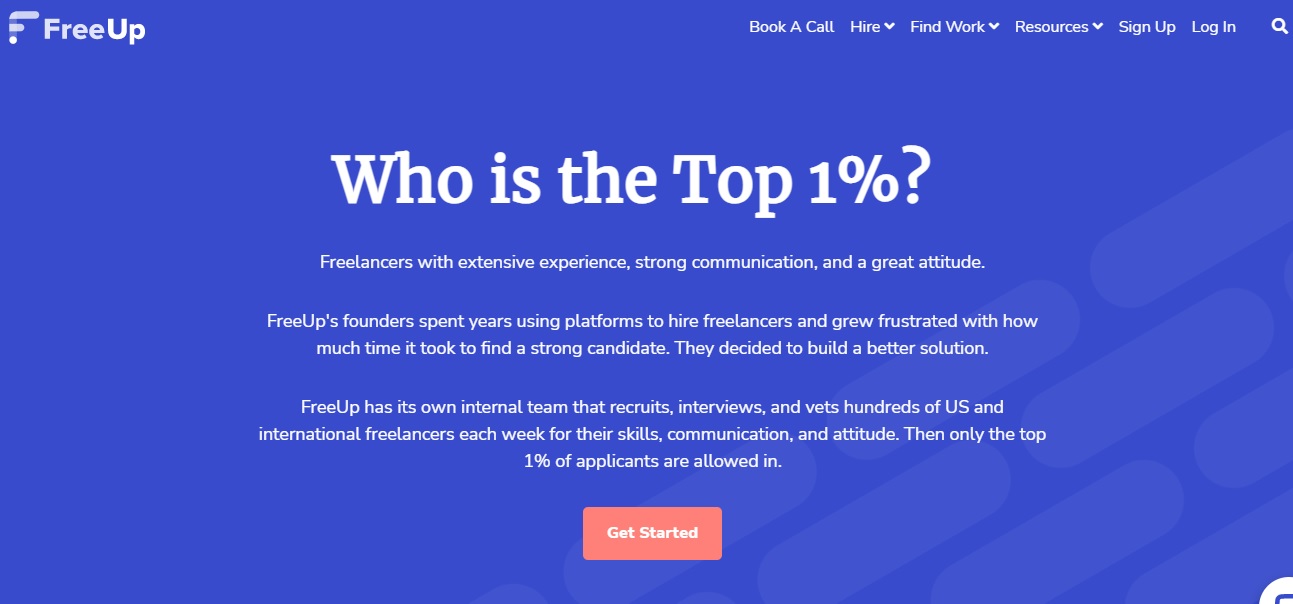 FreeUp marketplace only accepts the top 1% of freelancer applications. This gives you the peace of mind that every applicant it recommends has been carefully screened. For instance, advertising the assignment on Upwork will result in several applicants if you're seeking a virtual email assistant. While some might have expertise with virtual email assistants, others might not.
Freelancing Skills
Upwork has every type of freelancer, which is hardly surprising given that it dominates the market for independent contractors. The spectrum of available abilities is infinite, ranging from data entry to site developers to virtual email assistants.
Upwork also includes a variety of commercial and industrial sectors. Through Upwork, businesses outsource work, including real estate, law, and engineering. The same holds for new and small businesses that either lack the funding or the demand for full-time personnel.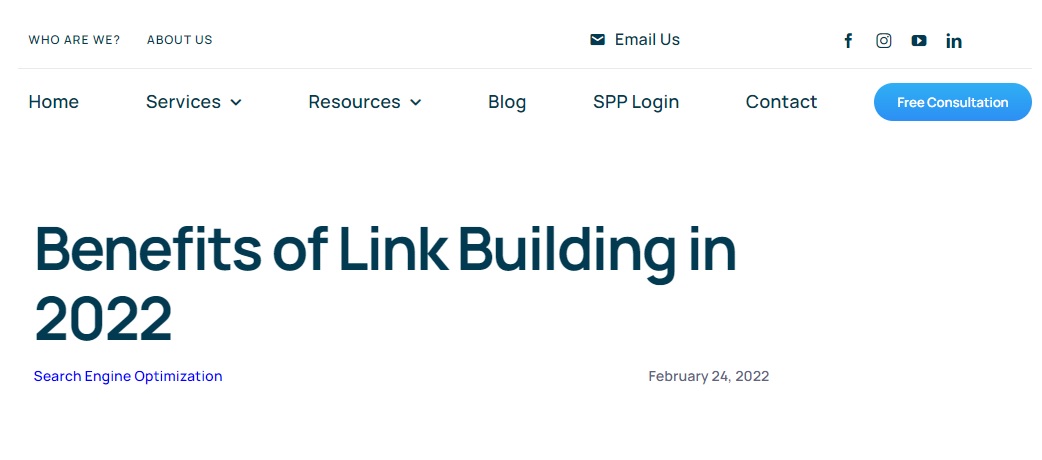 FreeUp focuses on e-commerce freelancers but maintains connections with others in the freelancing community, including those in digital marketing, web development, graphic design, and link building, which is beneficial to any client's work model. Although they are smaller than Upwork, they serve a wide range of talents outside of e-commerce and are expanding quickly.
The last several years have seen growth in the e-commerce sector. The demand for e-commerce increased along with the number of online shops opening each year. FreeUp offers everyone you might need, from blog writers to social media experts to inventory managers. Additionally, they will find a qualified applicant for you at no cost if you wish to hire someone with whom they are not yet acquainted.
The e-commerce skill sets that Upwork gives are comparable to those of FreeUp, but Upwork lacks the latter's level of emphasis, so what you see is what you get.
Pricing
The cost spectrum for independent contractors both inside and outside the U.S. is equally wide. You may engage freelancers for as low as a few dollars per hour. Alternatively, you can offer fixed-price jobs for the same amounts. Upwork costs freelancers 5% to 20% of their revenue, depending on how many tasks worth a certain amount of money they have done there. Therefore, they may set their prices higher.
According to the cost of their projects and the plan they have subscribed to, clients are charged a processing and administrative fee ranging from 3% to 10%. When you initially sign up for Upwork, you will be placed on its entire plan. You receive 10 Connects under the basic plan, which you use to apply for jobs on Upwork.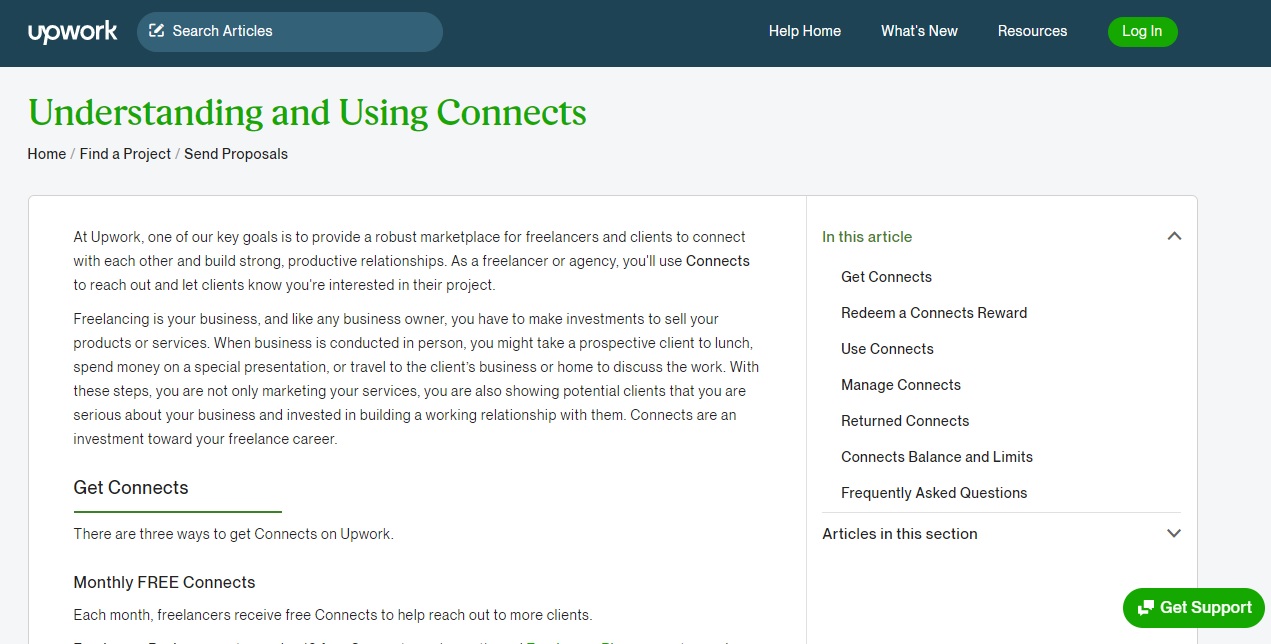 Additionally, a frequent consumer complaint on this freelancing marketplace has been identified as currency transaction expenses. FreeUp doesn't take a part of the money contractors pay to take on jobs. Instead of adding such costs to freelancers' prices, the marketplace collects them upfront. Clients pay the freelancer's hourly or set price charge that they can see on their account. There are no transaction costs for connecting with a freelancer through the marketplace. FreeUp doesn't impose monthly minimum requirements on freelancer requests or billable hours, and signing up is free.
Outstanding Feature
Upwork offers distinctive characteristics that enable it to compete with FreeUp and other well-known freelance platforms.
Talent Manager – If you're searching for an automated program that matches highly talented freelancers with companies that need your skill set, Upwork is the place for you. The talent management solution creates high-value teams that add value to certain organizations.
Conclusion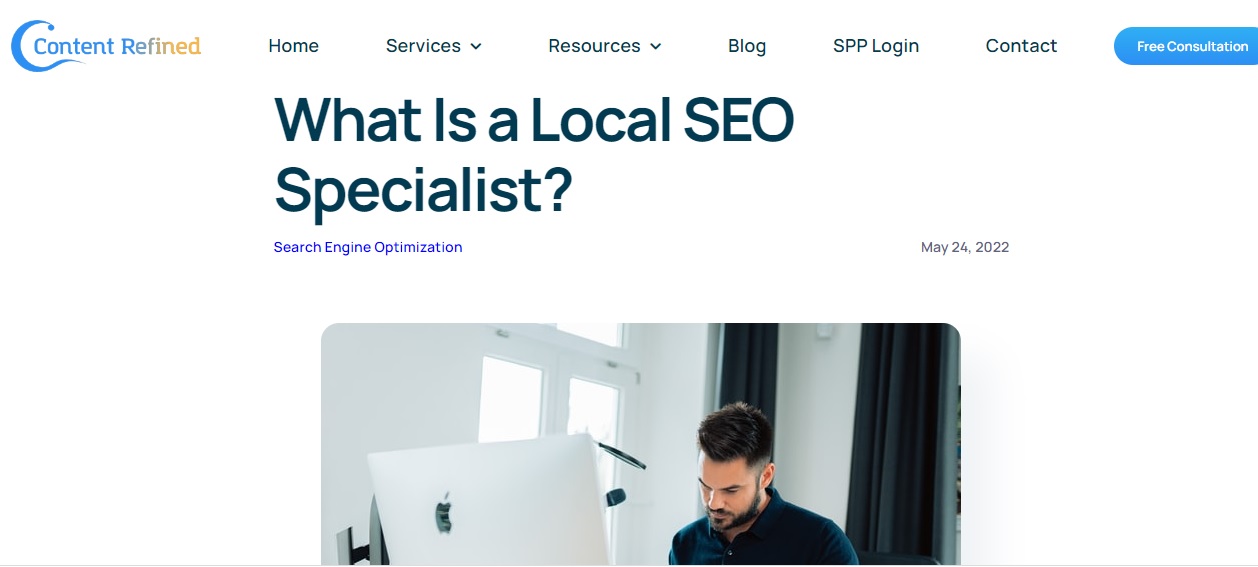 It's quickly becoming a viable solution for business owners to hire a freelancer who is an SEO specialist keen on business growth. It's a productive technique to complete tasks without straining your wallet.
Two of the best freelancing marketplaces available today, Upwork and FreeUp, give clients a place to look for and employ freelancers. Although there are many parallels between the two freelancing marketplaces, there are also several distinctions that you should be aware of.
Use FreeUp when you want to:
Determine your freelancing fees per hour (or fixed-rate projects)
Create your home office schedule
Work remotely and make as much money as you desire
Have 24/7 assistance for independent contractors
Access webinars, resources, and a Slack workspace to grow your freelancing company
Have an internal staff that is committed to supporting you and seeing you flourish
Use Upwork if:
You are an experienced freelancer with superior abilities in your field
You are committed to sending proposals to a variety of potential clients
You may continuously add badges from various niches to your profile
You like flexible payment schedules and sums
There is no cookie-cutter approach when it comes to hiring freelancers. It should be easier to choose how to move on with your online hiring process if you know how each market operates and the various steps for each platform.