In 2023, it is imperative to understand the value of consumer online behavior and the vast benefits of data analysis for business owners. Fortunately, there are many tools and methods for tracking trends and behaviors online.

As this article delves into the benefits of both Google Analytics and Google Tag, we should define the difference between these similar-sounding tools.

Google Analytics is an online web analytics and evaluation tool. It allows website operators to understand their online traffic more deeply. Trends such as conversion rates, traffic flow, and bounce rate can be analyzed and used to make data-based decisions on online platforms.
Comparatively, Google Tag is a broader Google product that attaches a tag to a website to track multiple factors alongside deploying other products such as analytics, advertisements, and campaign manager.
Best Features of Google Tag 
Tag Manager: Google Tag Manager is a very helpful tool allowing users to maintain all of their tags in one place. The Manager tool allows easy tag management for removals, additions, and updates – all of this can be completed without ever having to manually update tracking code, which is an enormous cost efficiency for users.
Event Tracking: Google Manager offers a much deeper evaluation of online consumer behavior beyond simplistic page view data. Manager can evaluate clicks, video views, and form submissions. This is a deeper analysis of website traffic which can help future updates and site configurations to lure more visitors and convince them to spend more time.
Analytics: Alongside Event Tracking, Google Tag also tracks all page views and conversions to track essential items such as revenue.
Custom Data: A fantastic feature of Google Tag Manager is the ability for businesses to custom-fit their data collection to focus upon the important data points to you and your business.
Google Ads: Tag Manager seamlessly integrates with the Google Tool suite, and all advertisements on the webpage can be monitored for effectiveness and conversion success.
E-Commerce Tracking: Google Tag Manager offers robust tracking and web analytics to benchmark sales behavior for online stores.
Site Speed Measurement: This handy feature allows the website owner to ensure their website loads and viewers can access their pages and links quickly. This website data analysis provides that site visitors always have a great user experience.
Cross Domain Visibility: Google Tag allows website admins to review their user activity across multiple domains simultaneously. This is a helpful feature for websites that have complex domain architecture.
Audience Segmentation: This powerful Google Tag feature allows admins to split their audiences into specific segments and view their activity. This allows the website owner and administrators to profile certain demographics or ages of users and tailor their online experience.
Data Dashboard: The Google Tag Manager dashboard allows all data derived from your various websites to be held, analyzed, and extracted from one centralized platform. This data can then be shared for marketing purposes and to increasingly develop your user experience.
Best Features of Google Analytics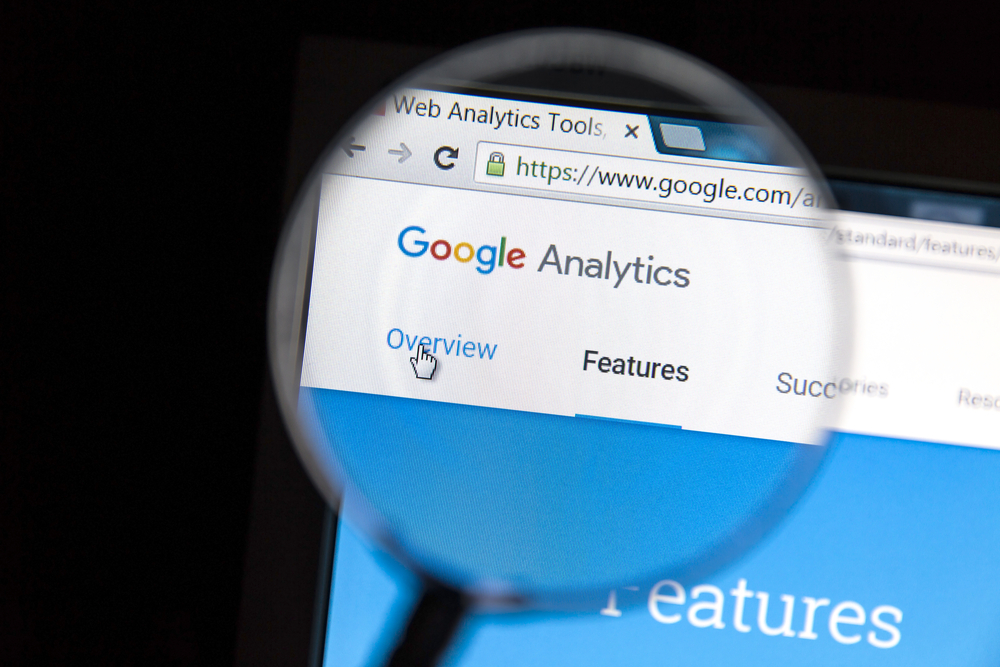 As outlined earlier, Google Analytics can be used in conjunction with Google Tags or independently. Even when used independently of Google Tag, Google Analytics still has many powerful tools perfect for enhancing your users' website experiences.

Custom Reporting: Google Analytics is still a powerful tool when used independently of Google Tag. The tool can create custom reports reflecting the data points that interest your marketing and research teams.
Real-Time Analysis: One of the best features of Google Analytics is its ability to generate reports in real-time. This is a robust feature that is incredibly beneficial. Features such as website activity, behavior, and conversions can be monitored.
Conversion Metrics: Google Analytics can track revenue metrics such as clicks, conversions, sales, and possible sales.
Customized Dashboards: One of the nice things about a Google Analytics account is the ability to customize the dashboard to focus exclusively on the data points that interest you. The home dashboard can display any data required.
Segmented Audience: Google Analytics also can break down website users by demographic and age and filter them further based on their habits and product acquisition.
E-Commerce Tracking: An excellent feature of Google Analytics is tracking all e-commerce on the site. Features such as total revenue, transactions, and product sales can be tracked.
Goal Tracking: Website administrators can track the goals accomplished, such as newsletter sign-ups or email subscriptions.
Application Integration: Google Analytics also can integrate with other sales and marketing applications such as Salesforce and CRM.
So Which Tool Is Best for Your Business?
Both Google Tag and Google Analytics are powerful and helpful tools for businesses. However, the choice between the two applications depends on the size of your business, your online footprint, your goals for their usage, and the data obtained.
In summary, Google Tag Manager is a tool to streamline the process of deploying and monitoring every tracking tag on your websites. It simplifies sharing data with third-party tools that can analyze the information. Google Tag Manager is better suited to complex online architecture. Google Analytics primarily focuses on data insights on website visitors, views, conversions, and revenue tracking. The overall goal and purpose of Google Analytics is to glean consumer data and use it to drive marketing efforts.
Both tools have unique, interesting features which are very helpful for companies wishing to analyze the performance of their online platforms. Both tools greatly complement one another when used in conjunction.
If your business requires strong data analysis of website traffic, conversions, and user demographics, then Google Analytics is the correct tool to implement. If you want to manage website tracking tags from one comprehensive platform without editing code, then Google Tag is the right fit. In a nutshell, Google Tag is primarily used for more sophisticated online operations, whereas Google Analytics is far better focused on marketing and data insights.
FAQs
Can I use Google Tag Manager without Google Analytics?
Yes, you do not have to use the two tools together; both tools are independent of one another. However, should you wish to use them both, coming from the same Google Suite of tools, they complement one another greatly.
Is Google Analytics data accessible in Google Tag Manager?
Yes, this application can be integrated into Google Tag Manager easily.
Can I track events and conversions with Google Analytics alone?
Yes, Google Analytics has robust capabilities, and it can be used to track events and conversions – alongside a vast array of other data points that can be used for marketing.