For those who are brand new to SEO, it can sometimes be frustrating to find the right tool to do the job. From terms like link building, referring domains, backlink analysis, rank tracking, and organic traffic, it's easy to see how confusion occurs.
Moz and Majestic are two SEO tools that are available on the market. There are many differences between Majestic vs Moz pulls just a little further ahead as the best SEO overall SEO tool.
However, if you're looking for a tool just used for backlinking, Majestic is the one to select. Let's take a closer look at both SEO tools.
Moz started up as a company in around 2004. By 2008, they shifted to a complete SEO software development company. They have a full tool that provides several beneficial things. 

Pros:
Website crawling
Search engine optimization
Keyword suggestion and keyword research
Link analysis
Educational information
Like all things that have benefits, there are also some downsides to it.
Cons:
It is a subscription-based platform
If you're not familiar with SEO, it can be tough to understand
Loads of depth for SMBs
Moz is highly recommended over the years. While it is still subscription-based, the price isn't unaffordable. Moz is a very educational item. It is for not just the experts in the SEO field but beginners alike. When analyzing backlink data, Moz metrics, and other digital marketing information, users will instantly notice how clean the interface is.
All the data displayed makes it nice and easy to interpret. This data can also be used and applied to your marketing plans to increase results.
Moz is a powerful tool that provides users a lot of data, but it doesn't exactly show everything due to a lack of power. When SEO professionals are looking into SEO performance and are doing an SEO audit, they want to know everything that's going on.
In analyzing the quality of websites, it's hard to hard the metrics that Moz provides. Moz has an explorer that will display keyword rankings, keyword difficulty, and pretty much everything you need to know about keywords.
Majestic doesn't claim to be an item that can cover everything about SEO. It's primarily a checker for backlinks that also has many benefits.

Pros:
Display a backlink profile
Help you with external backlinks
Help you with external links
Provide a backlink audit
Cons:
It's primarily just a backlink tool
Might not be as flexible
Your objective will determine what product you will end up selecting. If your objective is focused on backlinks, then the Majestic SEO tool will probably best suit your needs. If you're wanting a full SEO package at a decent price point, then Moz SEO software will most likely work best for you.
It's good to look at where each product excels and where each one doesn't measure up.

Scoring Of Majestic Vs Moz
If you're strictly looking at the scoring on the two software packages, Moz is currently rated at 9.5 out of 10. Majestic is rated at 9 out of 10. If you're looking at customer satisfaction, Moz also comes in at just 1% higher than Majestic.
The winner: Moz
Awards
Neither company has received any titular awards yet, so they are both equal in this category.
The winner: Tie
Pricing Comparison
The price of Moz software starts at $99 a month or $79 a month if billed annually, while Majestic SEO software starts at $49.99 per month for the basic package. Since each product has different functions, it's challenging to select a product based on price.
Moz is a full SEO package, so there is no surprise will be a little higher. Majestic is mainly a backlink analysis tool. Since pricing is such a big part of it, let's look further into the costs of each package.
Majestic Lite Package – $49.99/month billed quarterly or $79.99 a month
What are some features of the lite package?
You'll be limited to 1 user
1 million analysis units
Fresh index
Site explorer
Trust flow
Campaigns
Bulk backlink checker
Topical trust flow
OpenApps
Majestic Pro Package – $149.99/month or $99.99 per quarter
What are some features of the pro package?
Access to all of the features that lite has
1 user
20 million analysis units
Search explorer
Custom reports
Historical index
Raw data exports
Comparable site analysis
History of flow metrics
Share campaigns
Clique hunter
Network neighborhood
Business profile
Keyword checker
Toybox
Backlink history
Email alerts
Full API – $399.99/month
What are some features of the full API package?
You'll get everything that the pro package offers
100 million analysis units
Customized monthly data applicable to you
OpenApps
Moz Standard Package – $99.99/month or $79/month if billed annually
What are some features of the Moz standard package?
Five campaigns
A total of 1,200 keyword rankings
Mobile rankings
100,000 pages crawled per week
Five on-demand crawls
Five keyword lists
150 keyword queries a month
10,000 rows per keyword query
Five keyword lists
100 keywords per list
5,000 backlink queries per month
One link tracking list
100 links per each list
200 rank checker queries a day
Unlimited on-grader reports
Unlimited scheduled reports
24/7 customer support
Onboarding session
Medium Package – $149/month and $119 Billed Quarterly
The medium package doubles the standard package by 1.5 times for each feature. For example, You'll be getting ten campaigns instead of five.
Large Package – $249/month and $199 Billed Yearly
The large package multiples all of the features by another 1.5.
Premium Package – $599/month and $479 billed yearly
The premium package multiplies all of the features by another 1.5
As you can see, Moz appears to have a couple of more packages available depending on your needs. It means that businesses and customers can have a little more flexibility if they are quickly upscaling.
The winner: Moz
Pricing Model
Each of these products has a similar pricing model that they pick. Both are based on monthly payments, but Moz goes by an annual subscription while Majestic is based on a quote or quarter billing. Some people like a quote based on their needs, so they might choose Majestic.
If you're a customer that prefers an annual payment, then that might suit some better, as well.
The winner: Tie
Features Of Each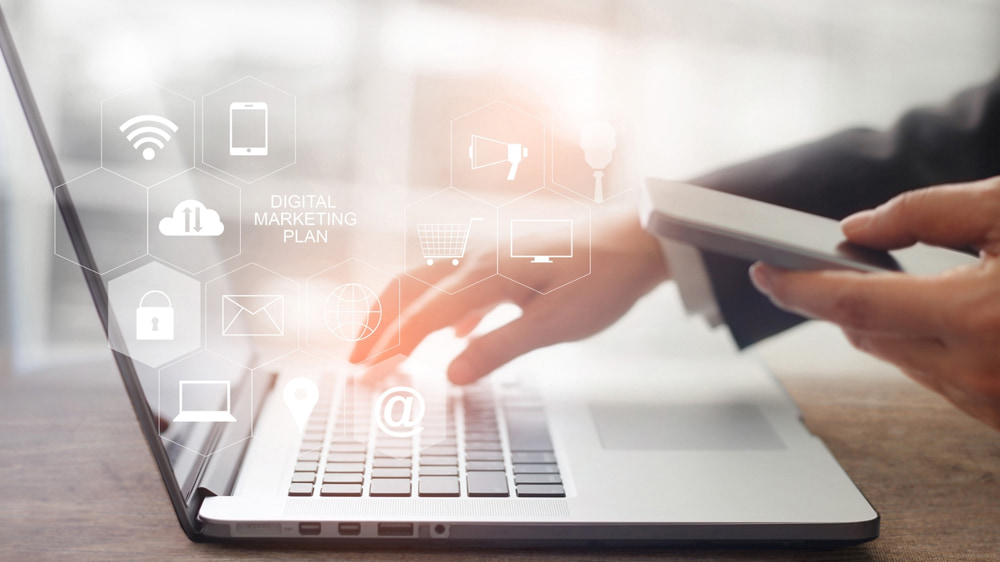 If you're looking at a full list of features that each product will provide, then you will see vastly different results because each product serves a different purpose.
Moz Features:
Global track ranking
Search visibility scoring
Competitor analysis and track ranking
Local rankings
Mobile rankings
Universal rankings
Enhanced search rankings
Intuitive suggestions
Moz metrics
Volume estimates
Keyword search
SERP analysis
Link profile analysis
Majestic Features
Fresh index
Open site explorer
Trust flow
Campaigns
Backlink checker
Topical Majestic trust flow
Historical index
Raw data exports
Custom reports
Comparable site analysis
Flow Majestic metrics history
What About Integration?
Moz is an open API system. This means that you're not able to connect it to another third-party application. With Majestic, you can integrate it into:
BuzzSumo
PiwikiPRO
Web CEO
Covario
The winner: Majestic
What Languages Are Supported?
Moz only supports English while Majestic supports English, Dutch, and Polish.
The winner: Majestic (If you're Dutch or Polish)
What Devices Can the Software Run On?
The useability of software across different devices is a big thing when it comes to SEO. Not everyone likes hauling around their laptop wherever they go, and with all of the back and forth integration between operating systems nowadays, cross-device portability is a huge factor.
Available Devices for Moz:
Windows
Mac
Web
Available Devices For Majestic:
Windows
Linux
Android
iPhone/Ipad
Mac
Web
The Winner: Majestic
Moz Vs Majestic
Moz is a different tool than Majestic. While they both sometimes serve similar purposes in the SEO realm, Majestic is primarily focused on SEO through backlinking while Majestic is more of a complete package.
When things come in a complete package, they usually do an average job at a lot of those things, but when a package is focused on one thing, they usually excel at that one thing.
If your focus is on SEO through backlinking, choose Majestic. 
If you want a full SEO package that has many functions, choose Moz.