Introduction
The success of a website is determined by whether its content can provide visitors with something they want, need, or value. This can be information, products, services, or anything that gets people taking an interest in your area of business. Consistently delivering content like this will:
Generate an increased amount of interest in your site
Demonstrate your ability to provide quality information
Establish trust in your brand
Attract new visitors
But a website's success is at the mercy of search engines such as Google, Bing, and Yahoo, which use content to determine where to rank a site on their results pages. This is important because users almost always click on the first or second site links when they conduct a search. These are the web pages with the highest-ranking status for that topic, meaning they contain the most useful, trustworthy, and up-to-date content. Websites that appear after the first page or two will receive significantly fewer visitors.
Unfortunately, there are several factors that make creating and publishing high-quality content difficult. Not only is there an abundance of content already available online, but also many website owners aren't skilled writers, or they lack the time or motivation needed to produce the material that's necessary for them to stay competitive. Therefore, many website owners turn to content mills for help.
Crowded Content
Employing the services of established content creation sites like iWriter, Textbroker, and Content Refined has become quite popular. More and more businesses have become aware of how they can eliminate the hassle of researching, writing, and publishing content. The importance of quality content in search engine ranking is ever-growing.
Nowadays, there are hundreds of content providers and a never-ending supply of content. That increased supply has significantly reduced its cost, allowing more websites to buy, use, and stockpile content when they previously couldn't afford this luxury. However, as more writing service platforms emerge to supply potential clients with custom content, the quality of the material is deteriorating. To keep up with the increasing demand, many suppliers have had to lower their employment requirements and lighten or eliminate their screening processes used when hiring writers.
Lately, it seems anyone who can submit a reasonably literate writing sample can become a paid freelancer. The issue has become prevalent enough that if you're not diligent in researching who your website purchases custom content from, you'll likely see more bad writing than good. If your website publishes low-quality and ineffective content, your search engine ranking will decline, and once-loyal customers will look for better content elsewhere.
The truth is, all content creation services are going to have some poor writers and bad content. The problems can range from simple grammar and spelling errors to writers simply lacking the skills or knowledge needed to create good written content on topics they know little or nothing about. Despite their acknowledgement of this problem, many freelance writing companies have done little to remedy it. Fortunately, this article will help website owners limit and avoid their encounters with bad content by comparing Textbroker and Constant Content. The battle between these two popular content providers will focus on how each site helps clients search their pools of freelancers to better their odds of finding and using only those who produce the best and most consistent results.
Constant Content Pre-Written Content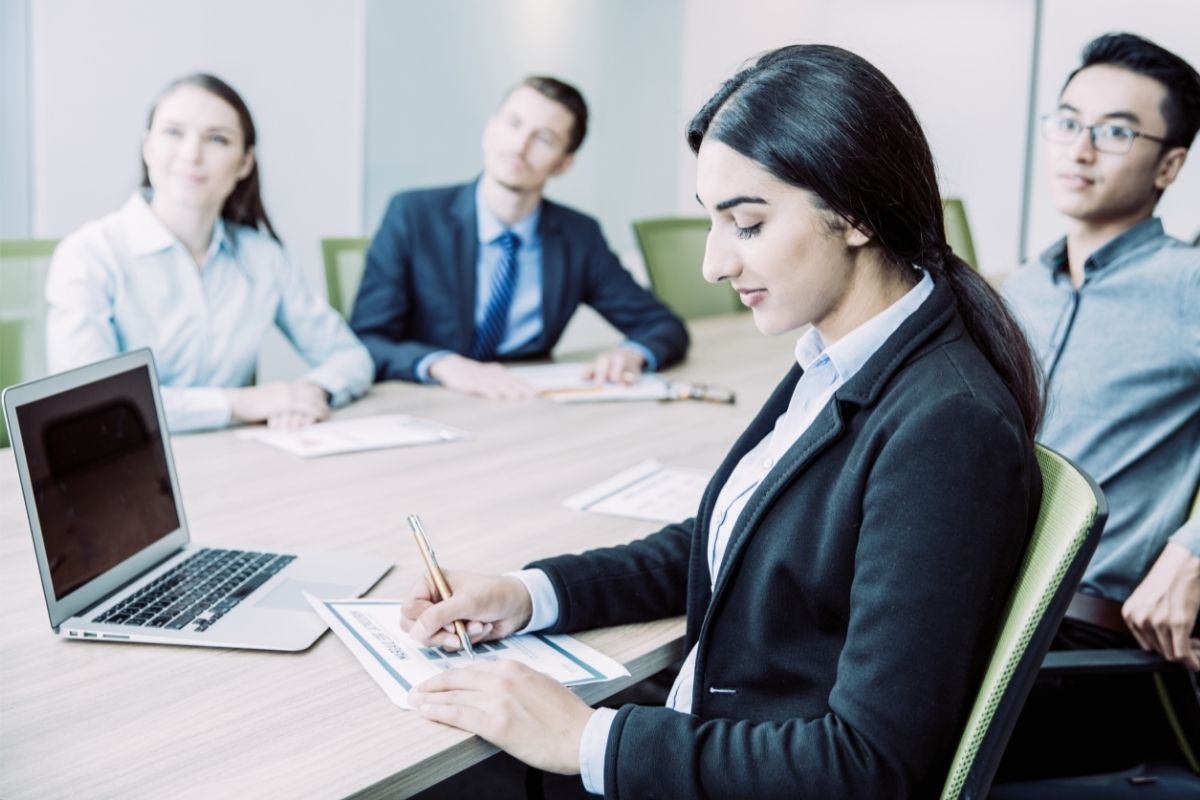 Constant Content does plenty of things right in providing businesses with freelancers and content they'll be happy with. It's different from many similar sites because the company sells pre-written content as well. Though this branch of its service is likely a good place for writers to make some money, we urge you to tread carefully when buying pre-written content. In our experience, pre-written content is usually average at best, and you can't really ensure what you're getting hasn't been, or isn't currently being, duplicated on other sites.
Search engines that find duplicated content on your site will penalize you and drop your ranking into oblivion. To be fair, Constant Content says it evaluates the originality and uniqueness of all content up for sale on its site and that all articles are automatically submitted to a plagiarism recognition service. These things are probably true, and you can find some good stuff there, but make sure you know exactly what you're getting into by reading the licensing and terms of service information beforehand.
The Search Factor
Constant Content claims to have over 90,000 proficient and pre-screened writers, which is great. But having so many freelancers can often make it hard for folks to separate the good from the bad. The solution is to incorporate a search tool so clients can search and sort what they're looking for by inputting keywords and using search filters. However, many similar sites either don't have enough filtering options, or the background information in freelancer profiles doesn't provide enough details to help clients make an informed hiring decision.
Constant Content rarely has issues like these because it utilizes a comprehensive freelancer search tool that allows clients to seek the help they need, either by subject or by the freelancer's name and profile information. Using the subject search, you can enter a few words about a topic. The search tool algorithm analyzes their article database, providing you with lists of writers who have written about that subject previously and are the most qualified by the site editors.
If that's not getting you closer to finding a good freelancer, then you can give it another try by searching the writer's name and biography. Here, you can hunt for a writer by entering their name, or a specific keyword to look for within the text of their profile information.
Clients who need a more specific search criteria regarding what they need in their freelance writer should use the "Advanced Search" tool. Here, you can enhance and focus your search by selecting options from the following parameters:
Area of study
Topic or category
Professional certificates
Country of residence
Content style
Good-looking Profile
Of course, neither search option is beneficial if the freelancer profiles don't include the right kind and amount of information needed to determine whether that writer is a good fit for a particular topic. Thankfully, Constant Content shows it cares by including the right amount of helpful information on their writer profiles. These include:
Headshot photo
Short biography information
The number of articles written (broken down by category)
Qualifications
Writing style
Furthermore, Constant Content makes it easy for clients to locate and hire writers whose work they found and purchased from the pre-written catalog. In fact, most writers who have articles for sale in the catalog will also be happy to accept custom writing requests.
Lastly, clients can use the casting call option to reach out to all the writers on Constant Content. You just need to provide a title, any specific requirements, and a brief description regarding the type of project you're employing writers for. The writers who match what you need will start contacting you.
The Only Way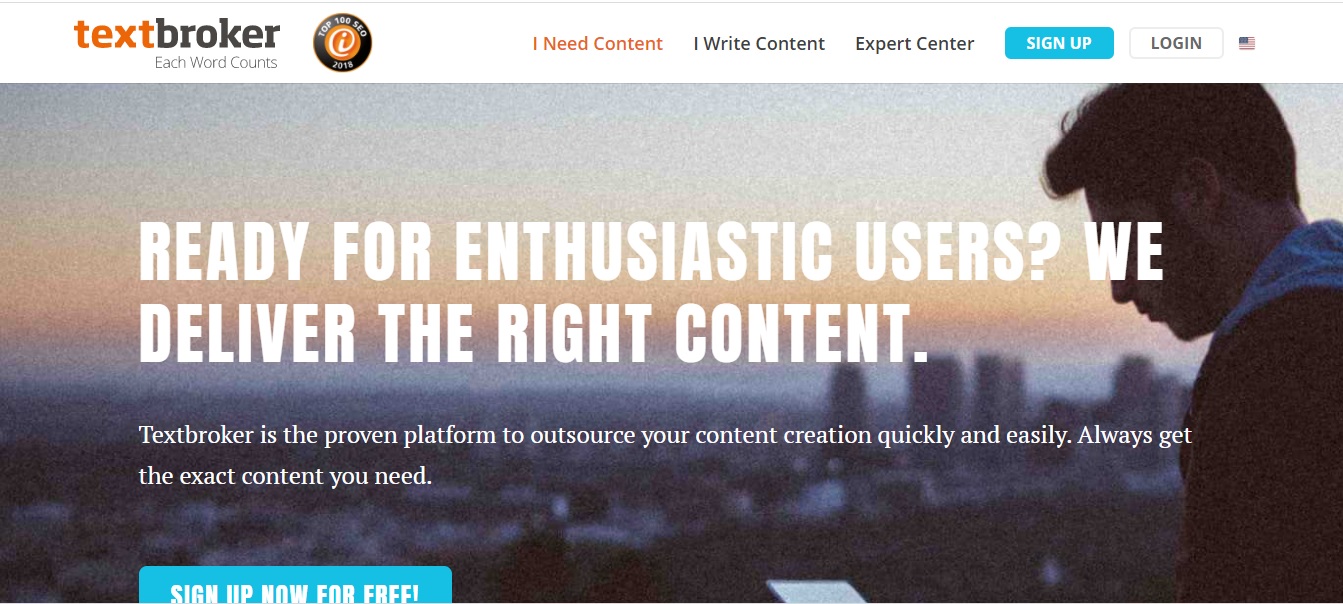 Textbroker, much like Constant Content, does a fabulous job of implementing an exhaustive search tool that helps clients find the best writers amongst their 100,000-plus pool of candidates. Despite this large pool of writers, finding a specialized author to work with is quite easy because Textbroker's author search feature enables clients to hunt for authors with expertise in specific topics, such as:
Business
Education
Fashion
Games
Health
Law
Marketing
Textbroker's authors search also includes options to search for freelancers by the quality level of their writing, their education and degrees, languages, style/type, rejection rate, industry experience, and price range.
Perhaps the most useful of these search filters is being able to sort writers by quality level, because most clients find it difficult to find a writer who can meet their website's quality standards. To overcome these difficulties, Textbroker classifies freelancers into four levels using two, three, four, or five stars. The cost goes up with each level, with two stars being the cheapest and five the most expensive. However, this price scale is only for open orders, where your job is open to every freelancer on Textbroker's site.
When choosing to work with a specific author, the site requires you to pay their set price per word. We found these prices were fair, and the quality of the work we received was worth the price. Our recommendation is to use the search tool to find a specific author you feel is best suited for your type of work and the level of quality you need. We found this method was really the only way to ensure the content you're paying for is good. Using open orders is simply too risky, and the odds are you'll be unhappy with the quality.
Though both are extremely useful, we found Textbroker's search tool to be slightly more comprehensive than Constant Content's because it has more filters to choose from.
Profiling
What makes this method of choosing writers possible is the wealth of information present on Textbroker's author profile pages. Here you can find information such as:
Their interests
The places they've traveled to
The subjects they studied in school
Pricing
Quality of writing
Number of articles written
Rejection rate
Date of most recent activity
Languages
Writing samples
Biography
Textbroker's profile information is just as good as Constant Content's, and we highly recommend you spend a bit of time perusing the information here. The writing samples are an excellent way to get a feel for the writer's tone, vocabulary, and style of writing.
Conclusion
To make the most out of Textbroker's and Constant Content's massive supply of material, you need to take advantage of their search tools and freelancer profile information. This is the best way for you to maintain control over how the finished product will turn out. The more work you do in researching the writer or writers you choose to work with, the better your content is going to be. Both Textbroker and Constant Content can be great allies in the services they supply, but they can also work against you if you don't do your due diligence.