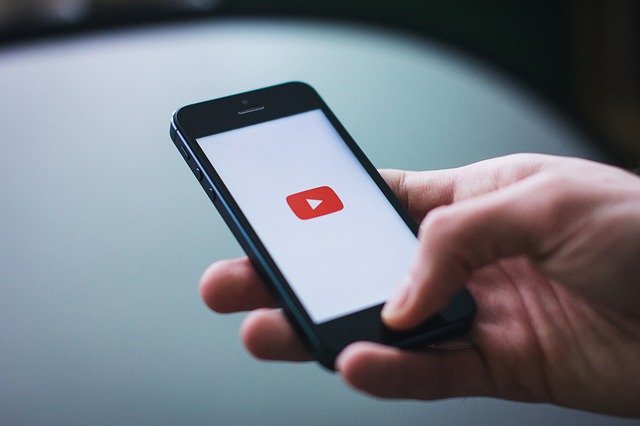 There was a time when video marketing could have been considered a "neat little option for overachieving brands." Today, however, video marketing is no longer that but an absolute necessity. The simple truth is that video marketing is a key ingredient that drives conversion.
With the right video, you are almost guaranteed to get your brand message across to a much wider audience that prefers visual representation of information as opposed to text.  Your video marketing strategy, therefore, has to be up to par.
Why Video Marketing is Key to Conversion
Whenever you are trying to decide whether one form of marketing is beneficial to your brand, the best way to go about it is to look at the available data. After all, numbers don't lie. Here are the stats on video marketing and why you would absolutely want to include it as part of your brand marketing strategy:
58% of consumers

consider a brand with videos to be more trustworthy than a brand without videos
Videos are typically shared on social media platforms 1200% more than any other form of media, including images
64% of all consumers are more likely to buy a product after watching an educational video about it
Most viewers tend to retain 95% of your brand's message when they consume it through video as opposed to the text which gives you 10% retention
The fact that video marketing is important to your brand is not in dispute as per the numbers. It's now all about finding the right video marketing strategy for your business.
Also Read: Blogify Your Videos Content Creation Service
Effective Video Marketing Strategies and Tips for Brand Success
Here are some helpful tips that you can use to create and implement an effective video marketing campaign for your brand this year:
Hire a Professional Videographer
With cellphones having exceptionally powerful cameras nowadays, everybody fancies themselves an amateur video producer in their own right. While there is absolutely nothing wrong with these kinds of videos shot by cellphones, they are more effective when used on private social media pages as opposed to on a brand's official platform.
If you are going to take video marketing seriously, you need to take it seriously! Hire a professional videographer who will not only produce excellent high-quality videos but will also have their own unique ideas on how to best put your desired message across through that medium.
If you need proof of how effective this strategy is, you only need to look at the case study of Mazzella, a lifting and rigging company that increased its revenue by an astonishing $20 million within 18 months by simply hiring a professional videographer to help get their message across.
Create High-quality Explainer Videos
Consider this fact: people love to feel in control. That is a trait that almost everyone possesses. Now try and think about this: when was the last time you felt in control when you didn't have enough information about a situation or subject matter? Fear of the unknown is as real as the "shiny object syndrome" that drives people to impulse buy things they don't need.
One of the best ways to fill your customers with confidence about your brand, products, and services is to provide them with as much information about you as possible in an easy to digest way.
Explainer videos – especially those that use humor and lighthearted dialogues to explain how something works are often the best to pass a marketing message across. The thing about these videos is that, as much as they are marketing in nature, they are disguised as educational, which makes the viewer feel empowered and in control. As such, they will trust the brand more and find it easier to buy from you.
Collaborate with Influencers
Let's face it. Human beings are easily influenced by people they consider successful or people that embody the same values as them. This is one of the main reasons why celebrity endorsements work very well to increase sales and public trust. While it would be nice to have a celebrity on video record raving about your brand and products, the truth is sometimes this just isn't possible thanks to a lack of funding.
There is, however, an alternative route to gaining the kind of influence you seek. Collaborate with industry influencers. Here are two main reasons why this works like a charm:
Your brand will reach a much wider audience
That audience already trusts that influencer, and as such, some of that trust will flow towards your brand
Of course, every influencer has its own demands, and most will insist on having creative input. That outside input can go towards bringing a fresh approach to your marketing efforts.
Incorporate Instagram Stories
According to Instagram's own internal data, about one in every five stories produced by a brand earns that brand a direct message from viewers. These numbers suggest that using Instagram Stories as part of your video marketing strategy will not only get you more engagement, but it will actually earn your brand more business.
Take, for example, Oreo's case study. Their posts on Instagram Stories helped the brand increase growth in ad recognition as well as earn them more leads for 17% less what every single lead would have cost them in any other media.
Also Read: 5 Effective Ways To Get Mobile Traffic To Your Website
Optimize Your Videos for Every Social Media Platform
Social media is here to stay, and with billions of active users every month, it's easy to see why you would want a brand presence in any one of the many available platforms today. However, you simply must optimize your videos for each and every one of these specific platforms or at least for the ones you choose to use.
It's all about user experience. People are more likely to view and engage with native video content on Facebook as opposed to a link that sends them over to YouTube.
All these strategies hinge on one key ingredient – creating quality videos that have useful content. Without that, all this will be pointless for your brand.