Between the extensive press coverage of a rapidly growing plethora of AI tools for the creative space and the enormous popularity of user-generated content, traditional advertising, and even digital marketing models have turned on their heads. For 2023, think less Sterling Cooper on Madison Avenue and more 16-year-old vlogger on a worn-out couch in Ohio.
UGC is the acronym used to reflect user-generated content, which simply means material produced about a brand but not published by or controlled explicitly by the brand. The material is typically published across multiple social media platforms and can be reviewed via podcasts, vlogs, reels, or posts.
Over the past few years, brands have begun to recognize the power and benefits of having influencers and UGC, which is just a term for a social media personality who has a large following of people who willingly watch their material. Brands have started expanding their in-house content marketing teams to shape the social media world and specifically look for brand mentions by millions of influencers across social channels.

The Benefits of User-Generated Content for SEO
For a long time, influencers did not get the respect they deserve. To a degree, they are often widely perceived as not having real jobs despite some of the most successful influencers making millions and earning massive collaborations and branded content.
Influencer marketing has huge benefits; first and foremost, they usually come with a large and willing target audience who watch their content daily – or even multiple times a day. The influencers' followers tend to be grouped into similar demographics dependent upon the niche or focus of the influencer. For example, suppose the influencer showcases her life with small children and everything she does. In that case, you can safely guarantee that many of her followers are in the same situation. This is very appealing for a brand that would like to sell into this market and also features products that align with the products documented by this particular influencer.
Another benefit to utilizing the influencer's followers is that these followers arrived organically. The influencer should have been in the space for some time and slowly gained a loyal and steadfast group of followers who are invested in their life or material. Typically, authentic influencers continue to grow in popularity. Influencers have a significant amount of sway in offering honest reviews of products; their followers trust their opinion.
Traditional advertising relied on one-way methods such as images and filmed advertisements, allowing the audience to view, but not engage. With social media, followers can ask questions, offer additional input, and even make their iterations of reviews. Often these refer or give credit and link to the original poster. From a traditional SEO perspective, cross-linking and mentioning your brand organically boosts online authenticity and search engine ranking, ultimately leading to increased visibility and sales.
The Benefits of User-Generated Content for Brand Building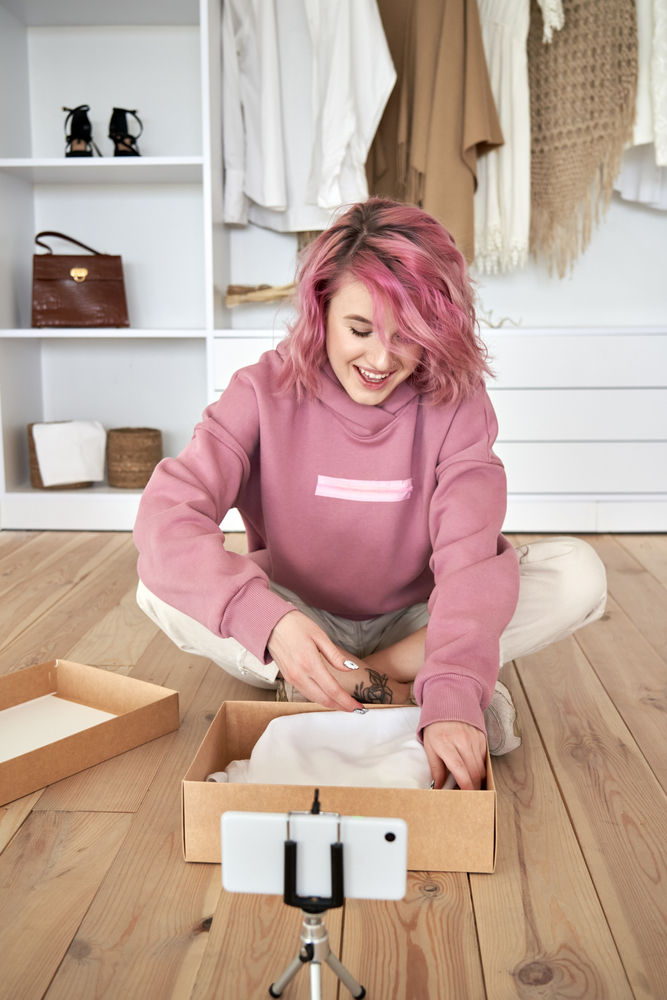 Entrusting your brand with an influencer can seem risky but it is an excellent way to continue to build your brand with the right following. Lululemon has a remarkably successful marketing campaign of making members of the real yoga and health community "brand ambassadors" and allowing them to post visual content and run classes from the store. This method is entirely untraditional and has been an enormous success.

The term "community" of followers is often used on social media, and influencers perceive their followers as mini-communities. From a digital marketing perspective, this is a micro-environment – although followers can range from thousands to millions. The community is often authentic, organic, and deeply trusts the creative content and materials posted.
How to Incorporate User-Generated Content into Your SEO and Brand-Building Strategies
In the age of AI and UGC, it is still imperative that you have a savvy and technology-focused marketing team. Most large companies have developed their teams to lean into new trends and shape companies around viral marketing trends. Having the most experienced team to do this is very important. Some companies are playful via their social media channels, and those always garner press coverage and encourage UGC responses via sharing authentic content. Again, your in-house team must have their finger on the pulse of current social media trends, and embody an excellent sense of humor and a firm grasp of current events and news events, to remain relevant and jump onto trends quickly and effectively.
Obviously, influencers and content creators aim to partner with brands with the same values and recommend the projects they use and enjoy. Once partnered with an influencer to develop UGC for your brand, it is always an excellent marketing strategy to host competitions and games to encourage active audience participation. Influencers often promote gift baskets and prize draws, which require viewer participation.
Once the influencer content is published, whether it's a blog post, social media post, video content, or customer review, it is good practice to share it on your company's social media channels, respond to comments in the comment section, and participate in the conversation; this encourages more engagement with your target audience.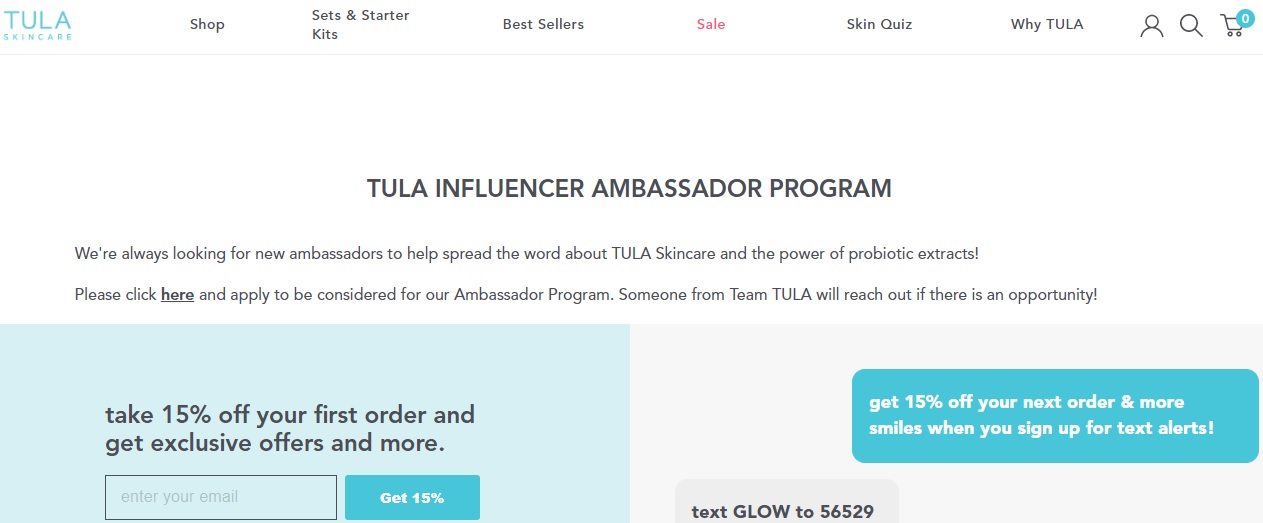 If you achieve the objective, and other followers publish their own testimonials or reviews, it is vital to interact and comment with those too. This method aims to create a free snowball effect that promotes brand awareness and fosters a strong community. An excellent example of a brand succeeding in using this method is the skincare brand TULA. Like Lululemon, TULA was early to embrace the influencer model and offered a lucrative brand ambassador program. TULA's net worth has compounded and grown throughout the past five years, bolstered mainly by its partnership program and overall brand loyalty.
Best Practices for User-Generated Content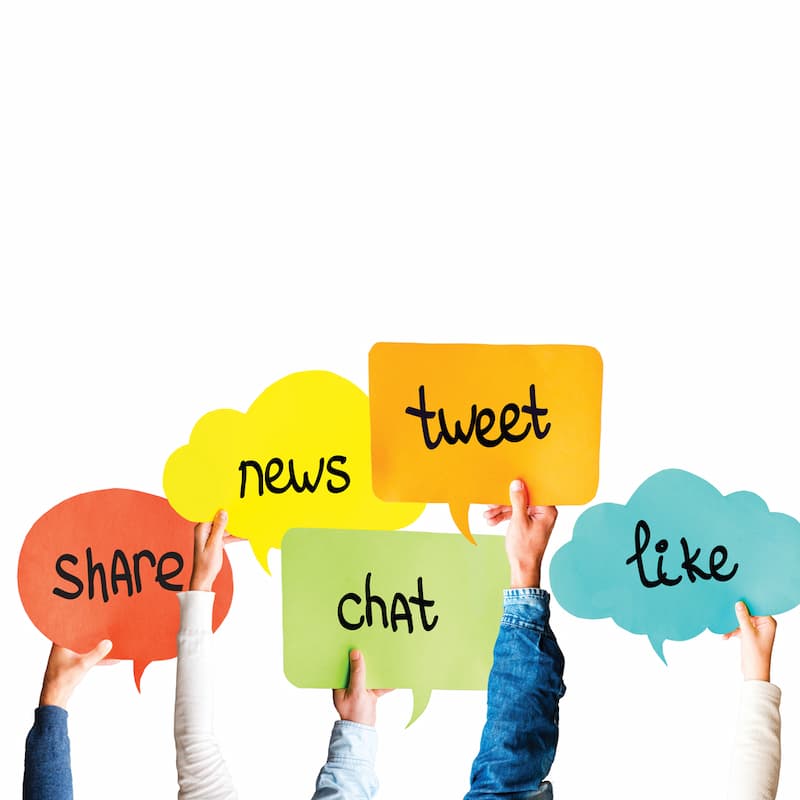 To capitalize appropriately on UGC partnerships, follow these simple yet effective steps.
Monitor and moderate content. It is essential to align yourself with influencers who reflect your brand's values. Take heed from other companies who have had to distance themselves quickly from contentious partnerships. Bad press, scandal, or criminal offenses can have long-term impacts on business partners, primarily if it is not addressed swiftly with a public statement.
Give credit where credit is due. This adage is just as relevant on the internet as in the real world. Credit your influencers and interact with their creative content if they support your brand and voice.
All advertisements or paid sponsorships with a UGC creator must be clearly labeled as paid gigs. Ensure that your posts comply with this law and that your team keeps a tight track of your promotional partnerships.

Frequently Asked Questions
What types of user-generated content are most effective?
One of the best things about social media and UGC is the endless options! Your influencer can produce anything that matches their style, brand, and voice. However, with that in mind, the static one-picture posting is more typical of super high-end celebrity endorsements. Influencers typically have to work a little harder for their paycheck.
It also depends on what products they are representing. For a female influencer promoting clothing, a "try-on haul" is a popular method in which an entire delivery is tried on and reviewed. This is also a contractual matter that should be addressed through your marketing department for the number of posts and the minutes of published time.
How do I handle negative UGC?
Issues with sponsorship and collaboration happen all of the time, from super celebrities down to smaller influencers. If your partnership is no longer propagating your brand's values, addressing it quickly and issuing a statement is essential.
Can a UGC campaign be used for advertising purposes?
Yes, all marketing efforts are essentially diverse advertisements. The goal is to receive as much engagement in the form of views and interactions as possible.
Partnering with people outside your company's bounds can feel risky, but in reality, influencers are just another form of contractor. With the correct contract language, management, and expectation sharing, influencer collaboration and UGC marketing can be a profitable and successful partnership.