In an age dominated by digital technology and online communications, there are few assets more valuable for an aspiring company than robust and efficient search engine optimization. There are many SEO tools available these days such as SEO Spyglass, Screaming Frog, and SEMrush.
These tools offer keyword and backlink tracking functions, ranging from those that are very detailed yet pricy. Those tools are simple in design but free. Two of the best and most popular ones available today are Ahrefs and Majestic.
These two SEO services offer a variety of tools for keyword tracking and checking backlink data. Often, their qualities are compared to one another, with Ahrefs commonly being viewed as the superior SEO tool. Majestic can serve as a better Ahrefs alternative due to filling various niche purposes better in terms of price for value factors.
Therefore, to figure out the best SEO tool for use with your business, the nuances between Ahrefs and Majestic need to be compared in greater detail.
Ahrefs and Majestic: General Overview
Ahrefs is regarded by many as being the best SEO service on the market, with a high price tag across its various packages to match a set of quality tools. Many of its functions offer detailed data about keywords and backlinks that are surprisingly simple to understand for use, blending depth with efficiency and ease of use.
Its most notable functions include:
Good rank, keyword, and content explorers.
SERP analysis capabilities.
A relatively easy-to-understand UI.
Integration with Google Analytics and tools
Ahrefs is not a perfect SEO tool, however, and some of its downsides include:
Expensive packages- The lite version subscription costing $99 USD monthly, which is nearly double that of Majestic's lite version.
A lack of available integrations when it comes to the standard subscription.
Majestic, meanwhile, is perceived as a useful Ahrefs alternative for those who value fundamental functions at a lower cost. It has certain features comparable to Ahrefs, or even better in many regards while offering more reasonable packages. Majestic's best qualities include:
Excellent price for value packages including a free version and a lite version at $50 USD monthly.
Extremely high 98% customer satisfaction rates which beat out Majestic's.
Greater backlink index with the ability to detect out spammy sites.
Extensive compatibility with mobile devices.
On the other hand, Majestic's flaws include:
Fixed integration flexibility unless a more expensive monthly package is acquired.
A steeper learning curve for its toolset when compared to Ahrefs. 
Feature Comparison
The primary function of any good SEO service is how effectively its tools can track keywords and check backlinks. In this regard, Ahrefs has arguably the best set of tools available on the market. In addition to its ability to showing backlinks in comprehensive reports, Ahrefs has extensive tools for keyword exploration and content planning.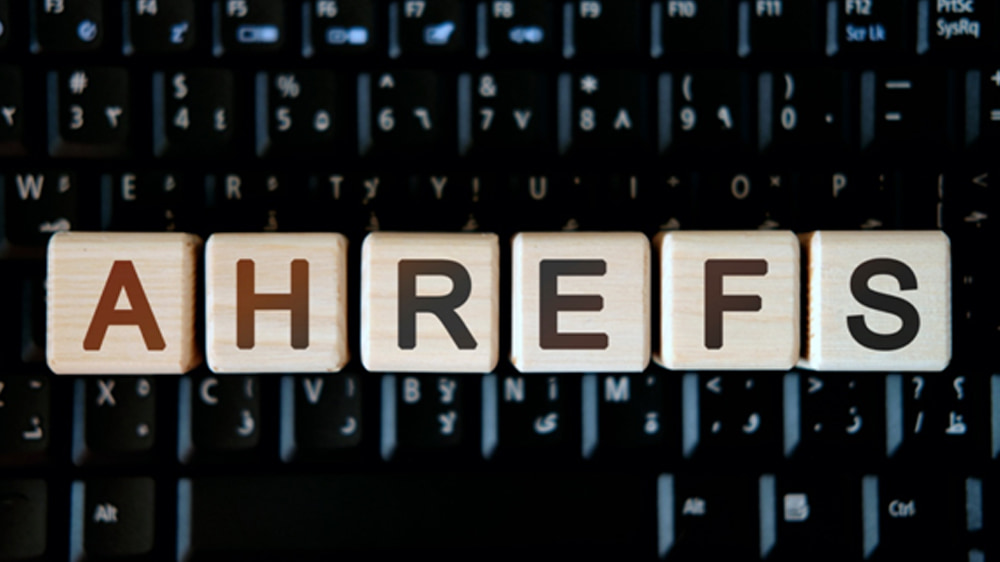 Ahrefs' major features include a rank explorer that can track keywords down to the precise numbers from specific sites. It has a keyword explorer offering optimal keywords and improves search results for related backlinks. Also, it has a content explorer that can assess the qualities and performances of other websites.
These tools allow users to optimize their functions while also allowing users to size up their competition and keep on top of content marketing trends.
Ahrefs also has a rank tracker that can generate SEO reports and track trending numbers, a site audit capable of giving a detail-intensive breakdown of how a user's website is performing by assessing tags and links, and a SERP analysis function that displays common search engine results for specific word queries.
This expansive toolset is already valuable in and of itself. However, where Ahrefs are superior, is regarding its graphs for checking backlink data. Ahrefs has detail-intensive, yet simple-to-read graphs that allow users to observe backlink growth over many years, split into referring domains and referring pages data.
These graphs permit users to form a proper grasp of their metrics through backlink analysis in a highly efficient manner.
Ahrefs' monthly subscription fees are some of the highest to match the quality of its SEO service. The lite package starts at $99 USD per month, coming with all features such as the site audit and range tracking, but offering only limited content, keyword, and site exploration. These features are expanded at the higher price range packages are $179, $399, and $999 USD per month.
Majestic similarly offers a variety of tools for tracking keywords and assessing backlinks. While Ahrefs offer a more updated and versatile set of tools, Majestic is extremely focused on excelling at its fundamental functions. Its backlink index is one of the best available on the market, blowing most SEO competition out of the water with its ability to recognize spammy domains.
This ability makes the Majestic SEO able to filter the reliable backlinks from less helpful data.
The user interfaces for Majestic demands a steeper learning curve than Ahrefs' easy-to-understand and use graphs. However, once a person can grasp Majestic's nuances, they gain access to a wide-ranging backlink index and focused data. Substantially this results in an SEO tool that is comparable to Ahrefs' own backlink checking abilities but with a broader range.
Majestic has a wide range of features. These include a keyword generator for exploring link context, a checker for getting a search volume out of the index, site exploration, trust flow, citation flow, and the previously mentioned backlink checks.
It results in Majestic having a large toolset to access, with more options available than Ahrefs, but the quality of some of these tools pales in comparison. The keyword features are not as refined as what Ahrefs offers, the latter being far more focused on quality exploration.
Majestic also doesn't have much when it comes to content planning and exploration when compared to Ahrefs.
Majestic's most significant advantage over Ahrefs, however, is when it comes down to prices. The most accessible version of the Majestic SEO is a free backlink checker service, albeit one that doesn't offer the paid functions like trust flow, citation flow, or anchor text summaries.
The lite package's monthly subscription costs only $49.99 USD. It is nearly half the cost of Ahrefs' lite package by comparison. The higher tiers of Majestic's monthly subscriptions go up to $99.99 and $399.99 USD monthly, keeping with this trend of being far more affordable than Ahrefs.
In addition to offering more analysis units and improved functionality at higher tiers, the $99.99 USD pro package expands the lite package's features by nearly double, offering such things as email alerts, raw data exports, and its historic index. It further expands the number of features that Majestic has over the Ahrefs SEO.
In general, however, Ahrefs comes out on top when comparing the sheer quality of its features against Majestic's quantity. Its functions and rank tracking giveAhrefs an edge over Majestic, as both have relatively more comparable backlist features.
Ahrefs offering all its core features with each package, albeit at limited functionality depending on the tier, is also appealing versus Majestic's quantity per tier. It isn't to sell Majestic short as its far lower price ranges. It just means that it makes a good budget SEO tool.
Stand Out Features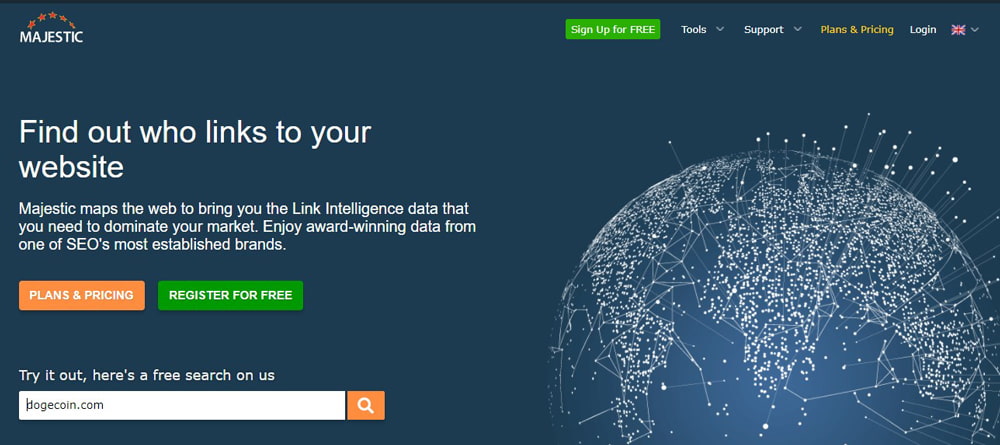 Ahrefs may not have the same quantity of features that Majestic can provide, but it certainly has unique features of its own. Among these are:
Google Analytics Integration: Along with integration with other Google tools, this integration offers users the opportunity to improve their SEO tool's functionality and access even greater data analysis. This in addition to Ahrefs' already solid analysis capabilities, means that users will have access to some of the most specialized and detailed data graphs.
Content Planning: While Majestic lacks any real tools for content planning, Ahrefs offers fabulous tools like keyword difficulty and search volume estimates. It allows for more reliable identification of topics and combined with the content explorer; you can identify low competitive keywords.
Majestic meanwhile is well known for its quantity of features, including unique ones such as:
Topical Trust Flow: A feature that categorizes the relevancy of sites being linked to one another, down to individual pages and subdomains.
It allows the user to figure out relevant traffic and topics. In combination with Majestic's citation flow feature and ability to recognize spammy domains, it increases its efficiency in filtering out useless results.
Neighborhood Checker: Majestic offers the ability to assess the qualities of other websites that share IP addresses, which can help with avoiding negatively associated servers and better optimize search results.
Historical Charts: Majestic can access data that reach extremely far back with its index. It helps to improve its backlink analysis functions, as it can access data more readily than most other comparable SEO tools.
Generally, Majestic's unique features focus on enhancing its ability to utilize keywords and content in conjunction with its already effective exploration tools. Majestic, by comparison, focuses on its core backlink index and improves the reliability of the checker tool while providing a broader index.
 Conclusion
Ahrefs is the ideal service for people who are looking for a technical SEO that offers:
One of the highest quality toolsets available today.
A UI that is relatively easy to understand but possesses great depth. It offers a variety of analysis options including keyword history graphs.
Target word exploration that is advanced yet easy to use.
Content planning and exploration.
Integration with Google Analytics and tools.
A versatile service in exchange for a pricey monthly fee.
On the other hand, Majestic SEO is the ideal service for people looking for:
A robust backlink index with reliable metrics for measuring quality.
An SEO that can spot and filter out spam domains.
A wide variety of features depending on their needs.
Reliable service despite a steep learning curve.
Efficient usage with both mobile and desktop devices.
A budget SEO tool that is superior or comparable to much of its competition while fitting within a reasonable price range. 
Both SEO tools are among the best available on the market today. Both excel in providing targeted word and backlink-related services, giving users access to the data they need to capitalize on trends.
While Ahrefs is regarded as the highest quality SEO service around- and it deserves that reputation- Majestic is a viable alternative. It is perfect for those looking for a more budget or focused tool that does not sacrifice much in the quality department.
Ultimately, the case in which SEO is superior in the Ahrefs versus Majestic debate depends entirely on what the user wishes to accomplish within their budget range.