In today's e-commerce-driven world, social media marketing is essential – some online companies exist solely on the Internet and do not have actual brick-and-mortar stores. Creating a strong brand, ethos, vision, message, and advertising campaign ensures that customer traffic is directed to businesses' online stores. Strong calendar management and consistent campaigns are essential.

Social media is an incredibly broad term now; a social media campaign can cover up to ten different methods of reaching consumers, including but not limited to YouTube, LinkedIn, Facebook, Instagram, TikTok, emails, websites, and more! All of these social media platforms require attention and synchronized management. Fortunately, social media management applications and products have been created to meet the modern needs of businesses in 2023.
Hootsuite emerged in 2008 and boasts more than 200,000 users. Buffer followed in 2010 and has 143,000 monthly users. Firstly, before this article dives into comparing the two management tools – what are the best features of each social media management platform?
What Are the Best Features of Buffer?
Scheduling was the driving factor for the creation of Buffer, as the CEO wanted to stagger his Tweets to different times of day. There was so much more to the scheduled posts than initially thought. What is the purpose of staging advertisements across channels if you aren't going to continually produce content and engagement? Scheduling posts is nothing without analytics, and Buffer offers just that: data. Buffer shares feedback on engagement to assist with publication strategy for brands. Buffer can assist with analyzing trend reports to ensure that content is pushed at the most historically profitable times.
Clicks are king in social media, and Buffer ensures that the analytics behind reach, clicks, and sales are analyzed and utilized correctly. Data is key, and Buffer supports companies in reviewing their vital information and shaping campaigns and content accordingly.
Many companies select just a few social media channels, and others like to have a presence across the board! Where you have a presence is up to you, but whether you prefer a simple Facebook page or posting regular Instagram stories, Buffer covers a wide array of platforms and channels.

Buffer has an extremely nice feature of a built-in visual content composer, which allow companies to create exciting and engaging images and videos to enhance each social media post. Visual content is always helpful to drive views and encourage engagement with online viewers.
In an increasingly remote working world (Buffer is an entirely remote company with employees worldwide!), it is imperative that teammates can collaborate remotely. Buffer has robust team collaboration features, allowing multiple staffers to work on the same project. Different users can have different access levels to ensure that costly mistakes are avoided and that no one comes along and undoes the work of anyone else.
Scheduled posts can be tailored to include continual words and hashtags across specific platforms and to remain in keeping with campaign objectives and maintaining the brand's ethos.
Although the data aspect of scheduling is the most important, Buffer also provides a clear and visual content calendar to allow for a clear posting strategy.
Buffer allows add-ons so companies can post directly from Chrome or Firefox, allowing for fast postings from anywhere!
Helpfully, Buffer comes with a mobile app version to allow for mobile uploads – which is always helpful for remote teams.
What Are the Best Features of Hootsuite?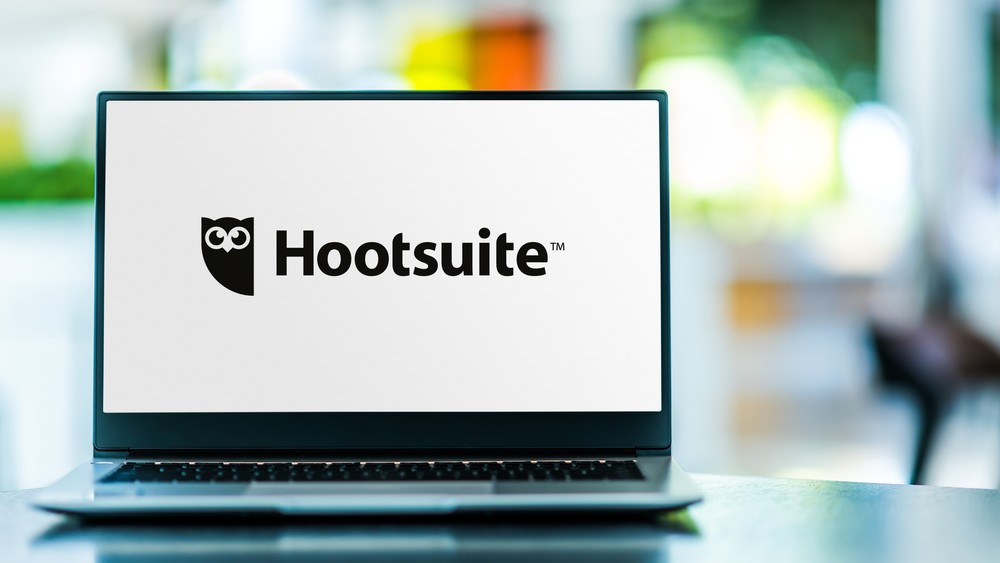 One of the best features of Hootsuite is one centralized dashboard where all key social media accounts are logged. This centralized approach allows for additional visibility and saves time clicking between screens. It is also beneficial to have all crucial information in one place.
Hootsuite allows for scheduled posting across all social media channels so that brands can have a constant online presence that targets their key demographics' online habits.
Data analytics is critical to online advertising, and Hootsuite allows businesses to assess their key performance indicators and shape their online marketing campaigns around data-driven information.
A tremendous stand-out feature of Hootsuite is the content curation feature. This feature highlights trending and engaging content from across the web and promotes it for sharing on company channels. Obviously, this has to be reviewed closely before sharing from a page or account promoting you business, but sharing a video that has already gone viral can simultaneously elevate the business's views. This feature is interesting, but be cautious. Ensuring that the clips' tone, message, and themes align with the company ethos and avoid topical, political, or polarizing content is essential.
Team collaboration is easy with Hootsuite; the application has various approval levels and authorizations, which allow seamless transitions from crafting through approval to publication.
Another brilliant feature of Hootsuite is the social listening capability. This feature enables companies to listen across multiple social networks and ensure the brand does not receive negative or unaddressed comments online. This is a huge benefit to companies and helps their social media manager keep on top of any issues that may draw negative attention to the company. These things are important to address quickly, and social listening helps you get on top of problems right away.
Hootsuite offers a broad range of third-party app integrations and ensures that uploads are easy and straightforward – whatever platform you use. Similarly, the application has a mobile version so your remote staff can access the tool on the move, which is important in today's office environment.
Hootsuite provides a more challenging two-step authentication security process to reduce the chance of hacking – large corporations and smaller businesses can always be cybercrime targets. It is good to have a more challenging security process, especially when it comes to your brand's voice possibly being compromised.
Hootsuite is intuitive to use, but the tool offers multiple support systems, training, and 24/7 customer support, which is always reassuring when things go wrong.
Which Tool Is Right for Your Business?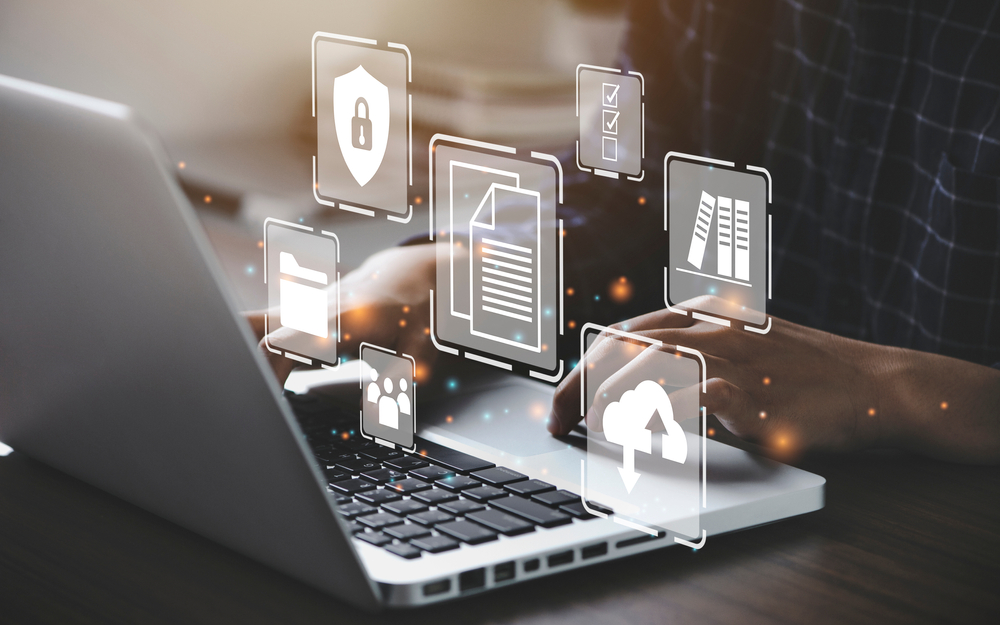 Buffer and Hootsuite are robust social media tools that streamline the publication and manage online business presence. While both tools share some similar and essential features, there are some standout features and differences between the two products.
Firstly, Buffer is well-known for its user-friendly interface and intuitive layout. It is easy for businesses to schedule and release their social media posts across multiple platforms. Buffer also offers excellent social analytics so companies can review real-time data on the success of their social media content. On the other hand, Hootsuite is more complex and has a broader array of tools and features that are more suited to a larger business or corporation.
Hootsuite does have an interesting array of tools and features that set it apart from Buffer. The social listening feature outlined earlier is rather sophisticated and fits a large business brand. For large-scale companies, there can be multiple social media channels, and keeping up with all comments and conversations online is challenging. Unattended negative comments can soon create much negative attention – especially when people prefer to complain to social media channels rather than file an actual complaint or email. Much like personal social media, people can write much more aggressively than they would talk to a real person, and addressing those comments head-on is essential.
A significant difference between Buffer and Hootsuite is their respective pricing models. Buffer offers a clear and straightforward pricing structure that is appealing to small businesses and start-up operations that a smaller budget might hinder. Hootsuite provides a broader range of subscription levels that might be more appropriate for a more significant business that is beginning to scale.
Both Hootsuite and Buffer offer comprehensive customer support programs and closely monitor their social media channels for possible issues. However, Hootsuite's top-tier program does offer unparalleled 24/7 support online, which is an incredible asset – especially for remote companies operating in multiple time zones.
Both tools offer excellent features, but Buffer is slightly more simplistic and straightforward. In contrast, Hootsuite provides a broader array of services that might be a better fit for a larger company.
FAQs
Is either tool free?
Both tools have a limited and basic free plan for their product that a small-scale company/business could utilize as they grow.
Is Buffer a good social media manager?
Buffer has some excellent features, including scheduling and analytics, which make it a great social media manager.
Why is Hootsuite better than other social media management tools?
Hootsuite has in-depth features, such as social listening and data analytics. While it is also used for scheduling posts, it is much more than a social media scheduling tool. You can manage multiple social media channels from one centralized and simple dashboard. Hootsuite is a sophisticated tool that is a good fit for a large company or corporation with multiple social media channels requiring a more robust tool.