Creating a sitemap is set out to be one of the most crucial aspects of your website. Upon constructing a sitemap and giving search engines access to it, search engine bots will better index your site, thus boosting your degree of search engine optimization.
Going at SEO alone is not a smart move when there are so many SEO tool plugins available through WordPress that can help. SEO tools offer individual support with navigating and understanding SEO analytics, plus general know-how when it comes to search engine ranking.
Also Read: How to Start a Lifestyle Blog (And Actually Rank on Google)
Getting Started with Plugins
A sitemap is vital for search engine optimization, and it will require certain software to create. To begin the development of a sitemap, you will first need to choose a sitemap plugin to download through WordPress. This plugin will aid you in the sitemap creation process and provide some much-needed help with SEO.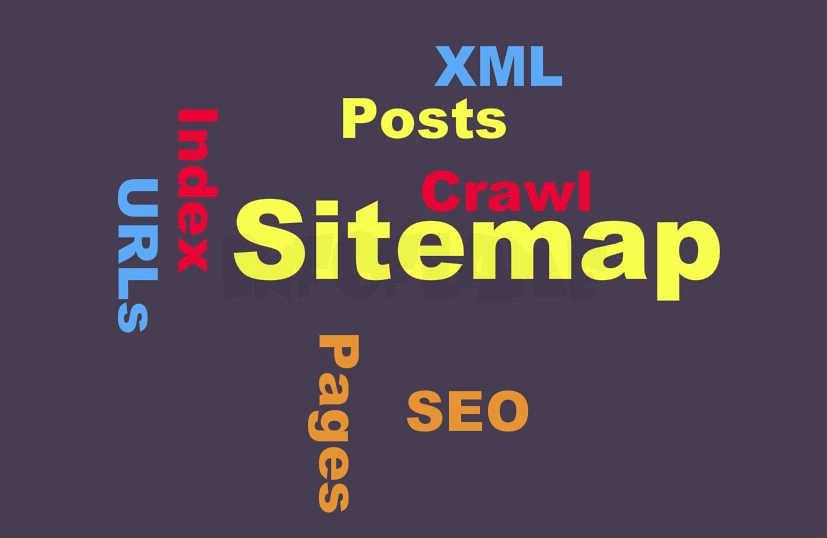 Some WordPress plugins have the sole function of making sitemaps, while other plugins offer additional SEO tools such as meta description and tag generation, Google Analytics support, automatic page caching, and content analysis.
Though an all-around SEO tool is the best type of plugin to acquire since they can help get the best ranking with search engines, a straightforward site mapping plugin could be simpler for beginners.
To find these plugins through WordPress, get yourself over to the WordPress Plugins page, and begin a search.
Here are a few of the best-rated plugins for SEO site mapping. Keep reading to learn further information on how to use some of these sitemap creation plugins to make an XML or HTML sitemap.
Best WordPress Sitemap Creation Plugins
How to Create an XML Sitemap in WordPress
To explain how this works, we are going to use the Google XML Sitemaps WordPress plugin as an example.
Using Google XML Sitemaps is simple.
Install the Google XML Sitemaps plugin
Activate
Check for sitemap generation
Change plugin options, if necessary
Notify search engines
The first step is to install the WordPress Google XML Sitemaps plugin, which you can find by conducting a direct search at WordPress. When you locate the appropriate plugin, download it. Continue with the activation of the plugin before making any further changes to its settings.
Once everything is ready, navigate in WordPress to the 'XML-Sitemap.' There, you will see an automatically generated sitemap for you with the URLs, pages, and other information about your site.
As of version 4, you also no longer need to create a sitemap.xml and sitemap.xml.gz by yourself; they are dynamically generated.
Do not exit the plugin yet; there are a few more steps to completing the sitemap!
Although your sitemap is established, search engines still do not yet have access to it for crawling.
You will need to notify search engines of your sitemap and what all it entails. Do this by checking to see if the options in the plugin's settings have a checkmark for search engine notification. In these options, you will also be able to see a status on whether the plugin has notified search engines for you yet.
If it has not notified search engines, you will need to put a notification in action by following the instructions displayed in the plugin. A confirmation page should pop up to let you know that the notification of your new sitemap sent to search engines successfully.
The rest of the settings in Google XML Sitemaps should be fine on their defaults, but advanced options are available as well if need be.
Most other WordPress plugins for sitemap creation work similarly to Google XML Sitemaps, and usually have some helpful instructions for using the plugin. Online tutorials are useful as well if you can find one for the plugin you chose.
How to Create an HTML Sitemap in WordPress
An HTML sitemap is not the same as an XML sitemap. XML sitemaps facilitate the navigation of search engines for the purpose of ranking, but HTML sitemaps are for real human users who need help traversing a site by providing them with a list of accessible pages on the website.
Although this form of sitemap is not in direct use by search engine crawlers, it can enhance site ranking because of the overall improved user experience and usability of the site. Search engines recognize these aspects.
One of the top plugins in WordPress for HTML site mapping is Simple Sitemap. You will find this plugin the same way as you would any other WordPress plugin – by searching for it on the WordPress Plugins page.
Install the Simple Sitemap plugin and then pull up the settings page for Simple Sitemap in WordPress.
In the settings, the plugin will provide you with a shortcode that you can enter when you create a new page on your website. It should say something like [simple-sitemap].
To show more pages in the sitemap list, change the shortcode to what you need to be displayed. Example: [simple-sitemap types="post,page"]. Pretty much anything you want to be included or excluded from the list, you will change directly in the shortcode. The order of those items can change as well.
Make sure to click save or update after each change you make and look at the sitemap page on your site to see how it looks.
How Will a WordPress Generated Sitemap Benefit Your Website?
Sitemaps, both XML and HTML, can increase your website rank on Google and other major search engines. Improving your ranking will lead more traffic to the site, and after all, traffic ultimately produces profit.
Also Read: First Steps To Writing Websites – How To Get It Started!
Try any one of these sitemap creation plugins for WordPress or explore the other options they provide – there are several. Which WordPress sitemap plugin you choose could depend on the extent of its SEO tools and what you need help with, but you should always stick with the plugins that are rated the highest by WordPress users.